We're big fans of E-bikes. And by the looks of it, we're not the only ones! Sales of electric bikes have boomed over the past few years. But if you're still unsure, we've got a few reasons to ride an E-bike, which may just convince you.
It will keep you fit
Whilst an E-bike can help you make light work of the miles, you can make it as hard or easy as you like to suit your fitness levels.
They are particularly great for people who are new to cycling and want to build their fitness and cycling ability slowly. Any cycling, whether you've got a little assistance or not, is good for the body and mind.
They're eco-friendly
Most car journeys are relatively short (under 5 miles). By using an E-bike for these shorter trips you will be doing your bit for the environment and having more fun whilst you do it! Cargo E-bikes are also a great alternative for these shorter journeys. They're ideal for running errands as you can carry more, whether it's groceries or even the kids!
Plus, despite the initial expense of purchasing an E-bike, it will save you money in the long run.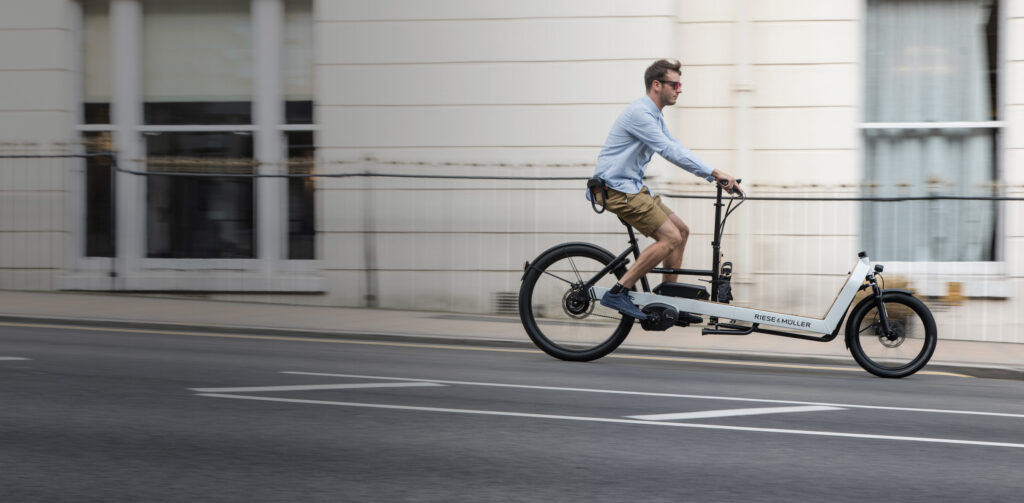 You can go further!
You don't have to be a cycling newbie to enjoy the benefits of electric bicycles. If you're a seasoned cyclist, an E-bike can simply give you a little extra oomph to get up the hill a little faster and travel further afield.
This makes them great for touring too, especially if you're carrying some extra kit with you.
Great for commuting
Traveling to work in rush hour is never fun. However, gridlocked roads or packed trains are no match for an E-bike that can whizz through the traffic or down the cycle lanes.
You might even be able to take a more scenic route to work, down a canal path or through a park.
The electric motor is also useful when riding alongside traffic, as you can get up to speed a little quicker than a regular bike. It's generally easier to keep up with cars and accelerate more quickly from junctions.
If you do decide to commute by E-bike, don't forget to keep it secure when you're not riding. Take a look at our E-bike locks which offer maximum security and longer locking lengths.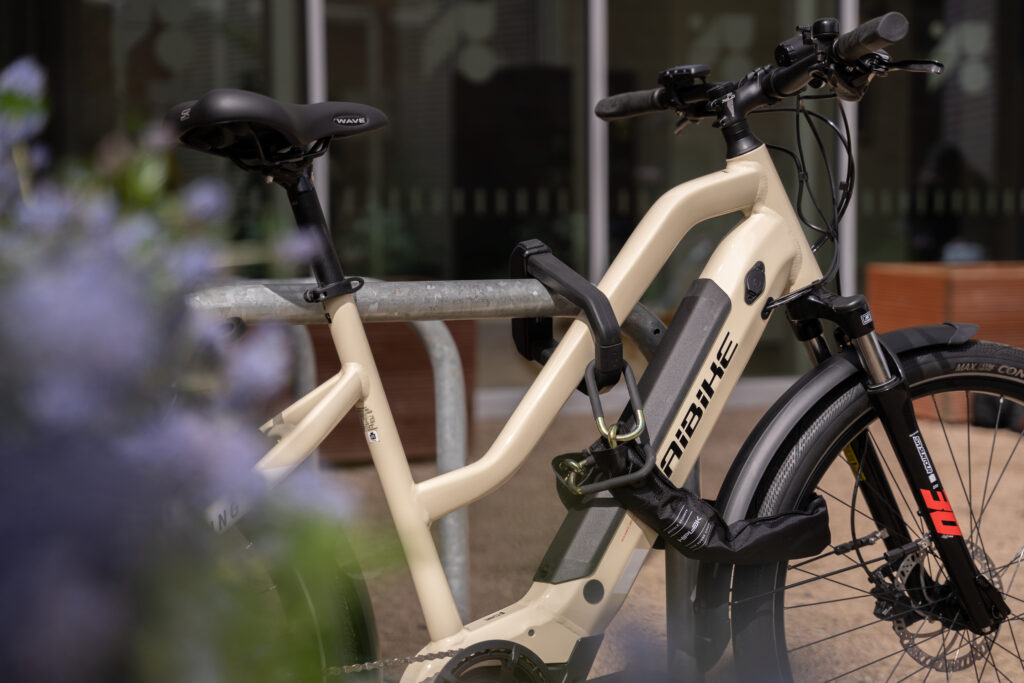 Ideal for family rides
Family rides are one of many great reasons to ride an E-bike! E-bikes mean that no one gets left behind, so they're a great option for groups of varying abilities. If you're considering buying an E-bike, a family e-bike excursion is a great way to test them out. Take a look at our 'Family Friendly E-biking' blog for some holiday inspiration!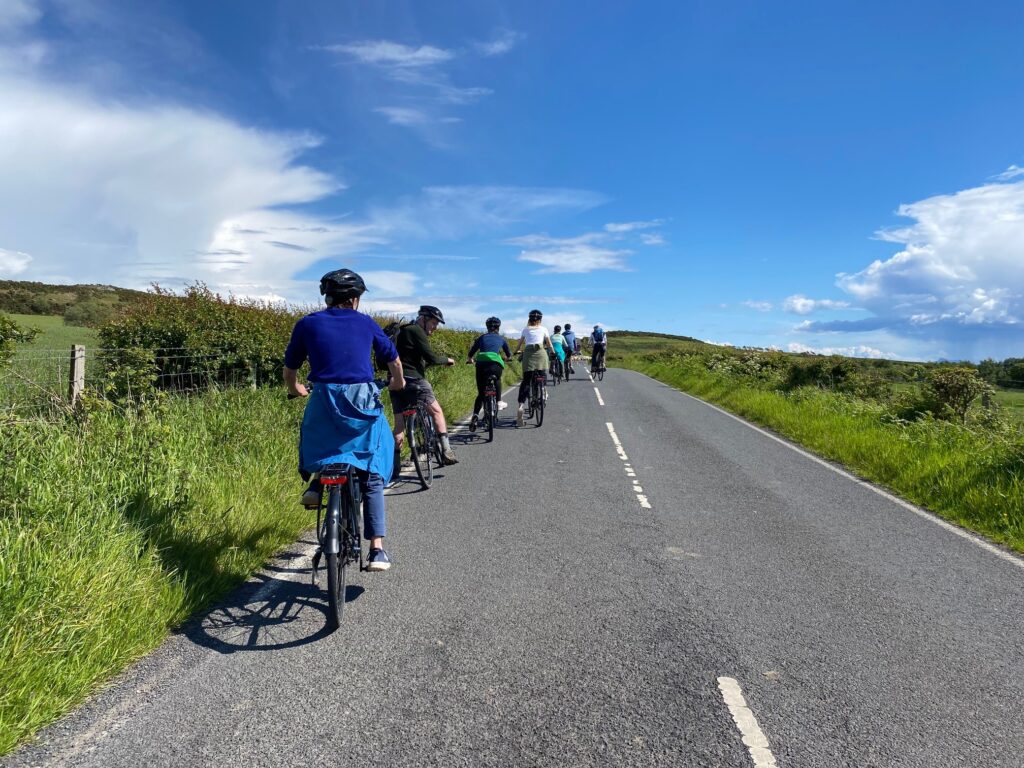 It's fun!
Of course, we think all cycling is fun. Getting out in the fresh air and getting that endorphin boost just makes you happy. But E-bikes have a little more fun factor when the motor kicks in! It is guaranteed to put a smile on your face.
Have you already got an E-bike? Make sure you keep it secure with our range of E-bike locks. Plus, take a look at our tips on how to lock an E-bike here.