If you're new to the gravel riding game, we thought we'd give you some tips on what to take with you on your next gravel ride.
What is Gravel Riding?
Gravel riding has become increasingly popular over the recent years, taking people off busy roads and into the country. It's essentially a combination of road riding and cross-country mountain biking. It involves riding a drop-bar bike on unpaved trails and pathways.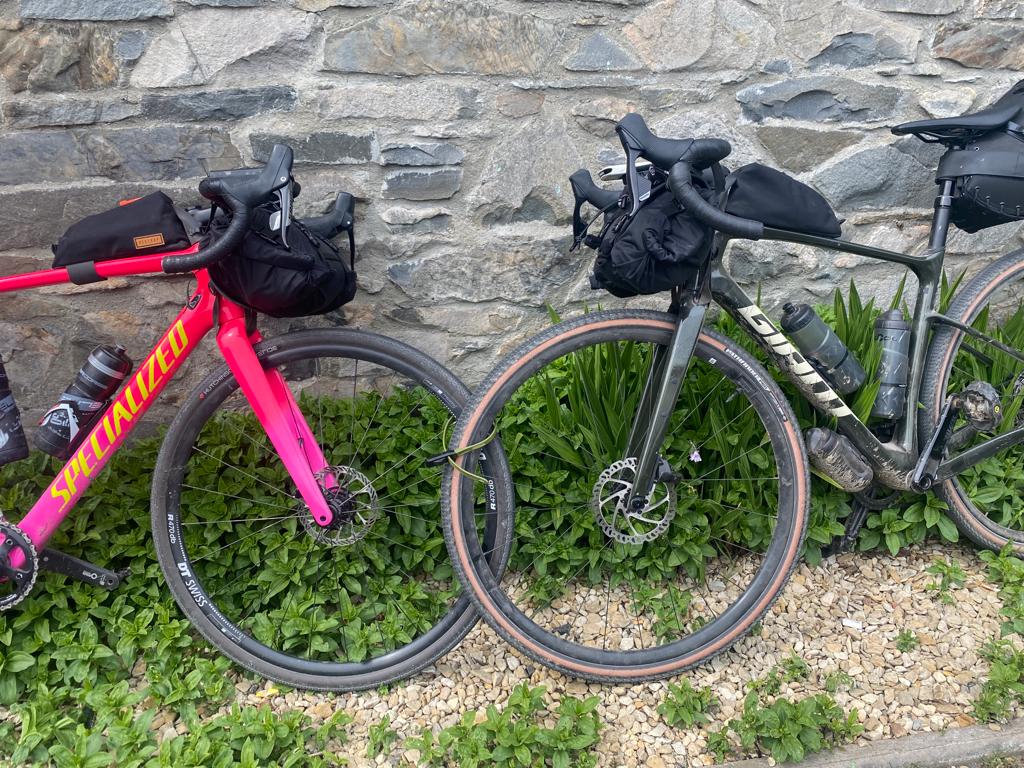 On a gravel ride, you'd take many of the things you'd take with on a road ride, but with a few extra bits and pieces. It's all about thinking ahead and being prepared. Let's take a look:
Take the right kit
It's important to be prepared for all weather conditions, especially when you're in the middle of nowhere and miles from any shops or shelter. So, tip number 1: take layers. This includes a decent rain jacket, particularly if you have a longer ride planned. But likewise, make sure it's lightweight enough to be stashed in a jersey pocket when the sun comes out.
We'd also recommend a pair of sunglasses. If you're riding on gravel or on unpaved terrain, there's likely to be dust and grit flying about, so a pair of glasses to protect your eyes is a must. Plus, you just look cooler!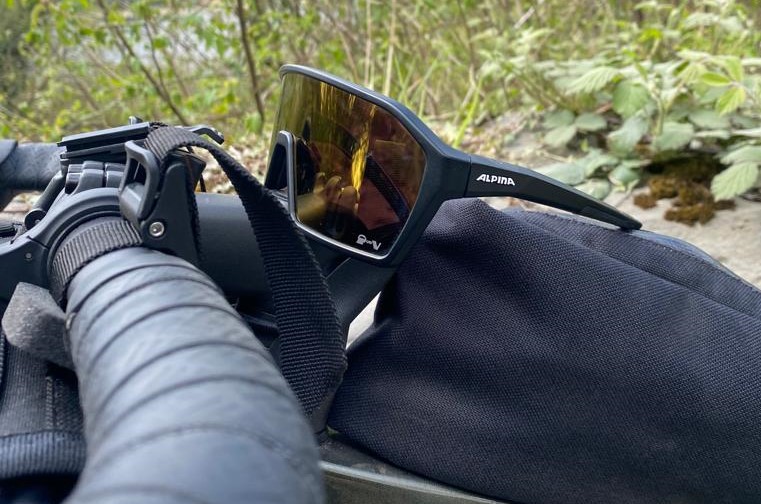 Pump, tubes, repair kit etc.
Under the same category of 'be prepared', make sure you've got the kit to sort out any mechanicals. As you might expect, an unpaved trail will make punctures more likely.
Choosing the right tyres is the first step. For instance, look at the type of terrain you'll be riding on. You'll want to go big and chunky the more off-road you get. But a smoother trail might allow for a balance between rolling resistance and grip – we're big fans of the Specialized Pathfinder Pros.
But whatever tyres you opt for, make sure you're carrying a spare tube, a repair kit and a pump at the very least. It might just get you out of trouble and back on your bike enjoying the ride!
Fuel Well
The nature of gravel riding, on rougher trails rather than smooth tarmac, makes it harder work on the body. So fuelling is something important to consider.
If you're new to gravel riding, take more snacks and drinks that you would do normally. You may also want to consider convenience with your snack choice too. It's not as easy to reach into your jersey pocket, or unwrap a bar along a rocky track. So something like an energy gel that's easier to rip open, or an electrolyte drink to aid hydration, may work better.
But quite often gravel riding is a chance to slow the pace down, so likewise, why not schedule in a few regular stops along the way and take in the scenery, while you refuel with an energy bar or good old-fashioned banana.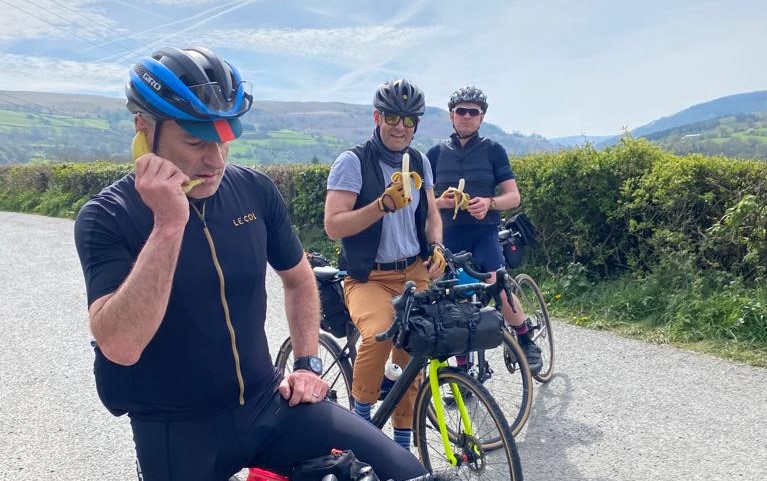 Peace of Mind
Gravel riding can be as adventurous as you make it, and is quite often associated with a bikepacking. A longer ride such as this often requires stops to replenish supplies, whether it's a supermarket dash or lunch at a café. In any case, there will be times that you have to leave your bike unattended.
A lightweight bike lock, such as the Z LOK COMBO, will give you that peace of mind when your bike is out of view, and deter any opportunist thieves. It's super lightweight at just 68g, so won't weight you down on the climbs.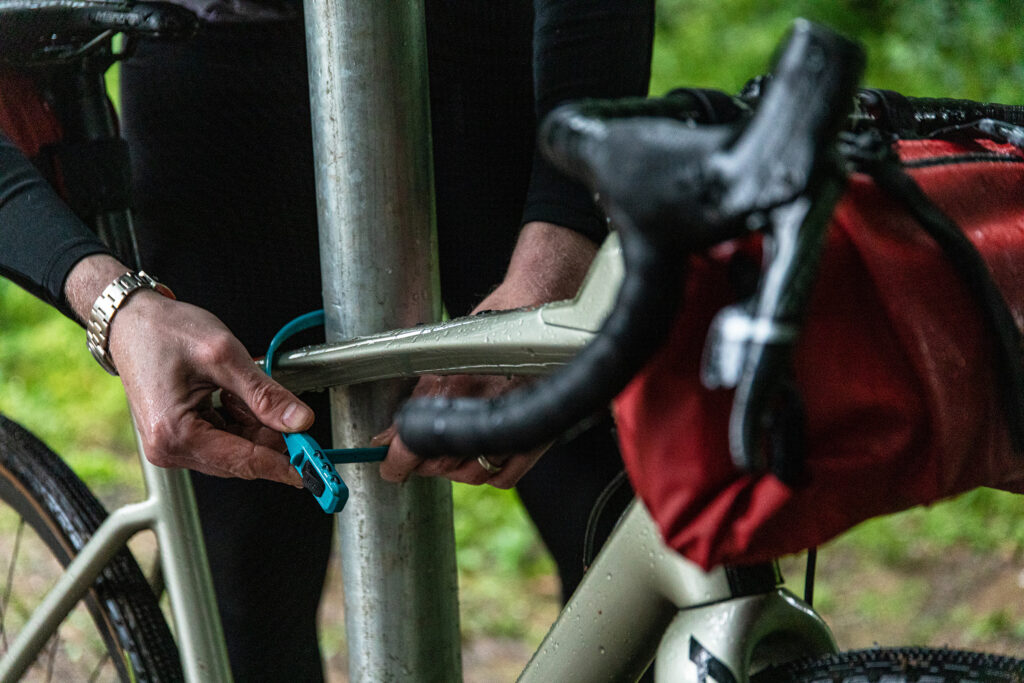 If you're looking for something a little more robust, the SWITCH folding bike lock will fit easily on a bottle cage mount, with it's unique switch plate system. You'll also find that gravel bikes often come with the option of extra bottle cage mounts, so it won't take up valuable water space. With a bronze Sold Secure rating, it will give you that extra security and peace of mind.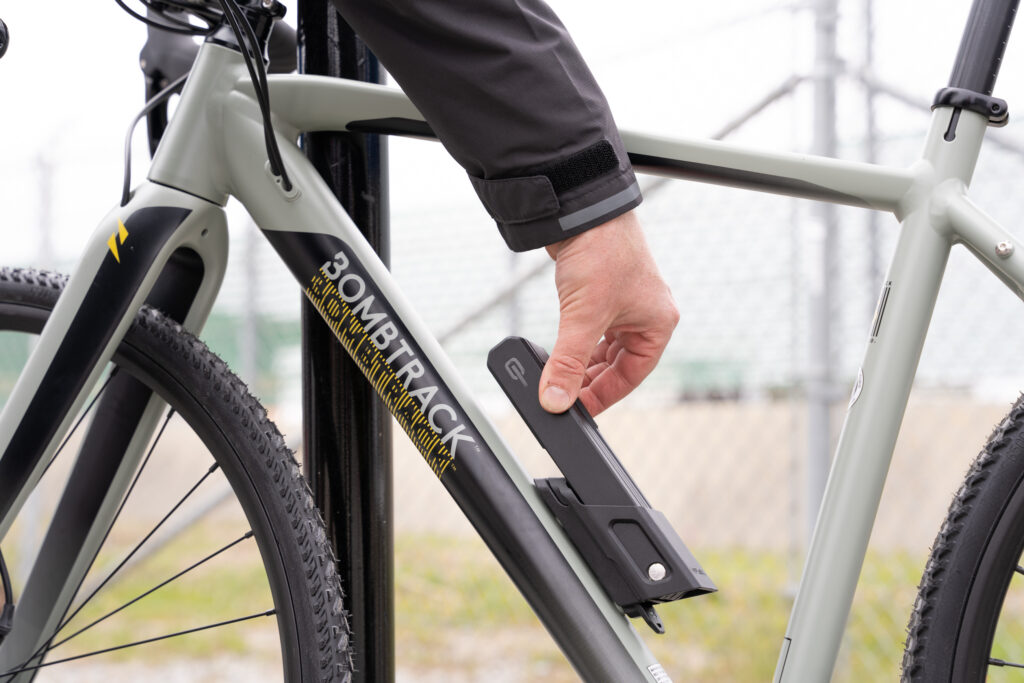 Bag it up!
Since preparation seems to be the key word for gravel riding, you often end up taking quite a bit of 'stuff'. Tools, clothes, spares, food, bike lock. It's not all going to fit in your jersey pocket, so taking a bag with you is generally required.
You could opt for a cycling specific backpack. However, many companies now supply frame mounted bags, which are generally a lot more comfortable. A bar bag for example, sits on your handlebars, making it easily accessible to grab a snack on the go. Similarly, if you're heading out on a long adventure, bikepacking or saddle bags will give you plenty of space for all your gear.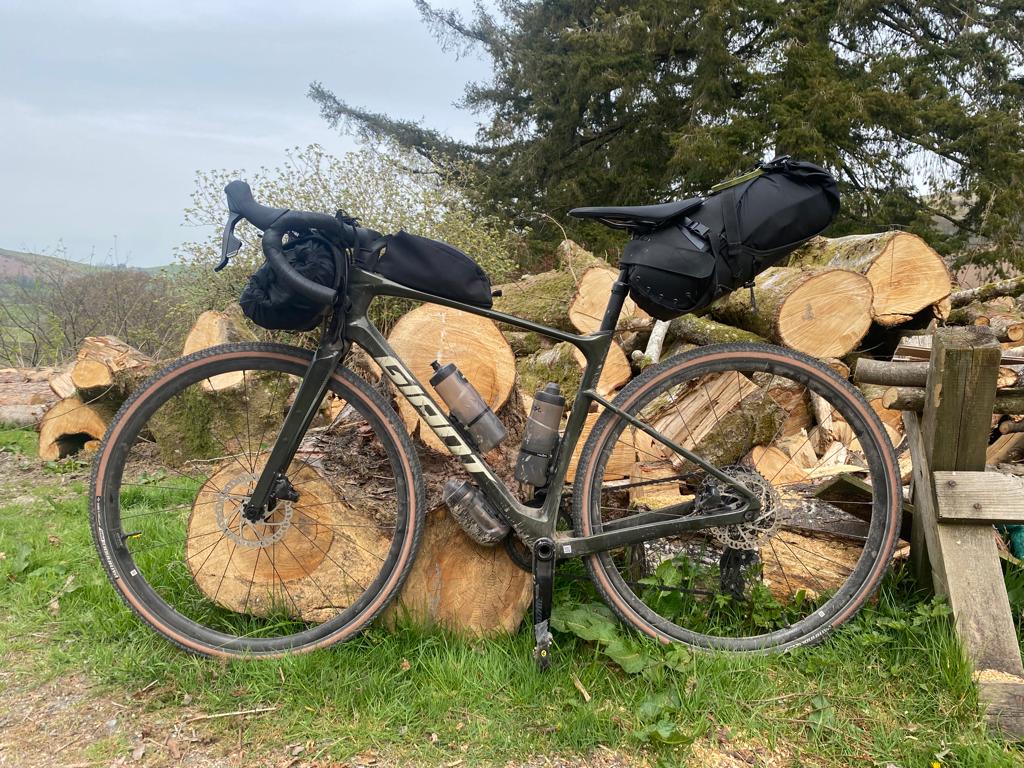 GPS Device
A GPS device has become an essential item for most cyclists. But on a gravel ride, where the trails may be unmarked or just a little confusing, they are invaluable.
Plotting a route on places like Komoot or Strava and uploading to your GPS device can take the stress out of a ride. It is something less to think about if you're new to gravel riding and your concentration is focused on picking your line or simply enjoying the view!
Bike Lights
If you're heading out for a long ride, don't forget to take some bike lights with you. If you're in the middle of a field or down a trail as the sun goes down, you'll want to make sure you can see the path ahead.
Even if you plan on being back before it gets dark, mechanicals and punctures may delay you. So, as we've said before, be prepared for all eventualities. Make sure you have a set of bike lights in a bag or on your bike before you head out.
Have fun!
Most of all, gravel riding is about enjoying cycling, getting out into the fresh air and exploring off the beaten track. So, whether you're planning a bikepacking adventure or a quick blast around the local trails, happy riding!