As the climate crisis gets more internet coverage, pupils are looking for more sustainable ways to travel to school. Buses and other forms of public transport are being used more frequently. However for small trips, cycling is a great alternative to using a car. Moving around campus, especially for college or university students, could be revolutionised with the use of bikes. But bike theft can be a big concern. At Hiplok, we have your cycling to school security covered. Check out these tips for how to lock a bike at school.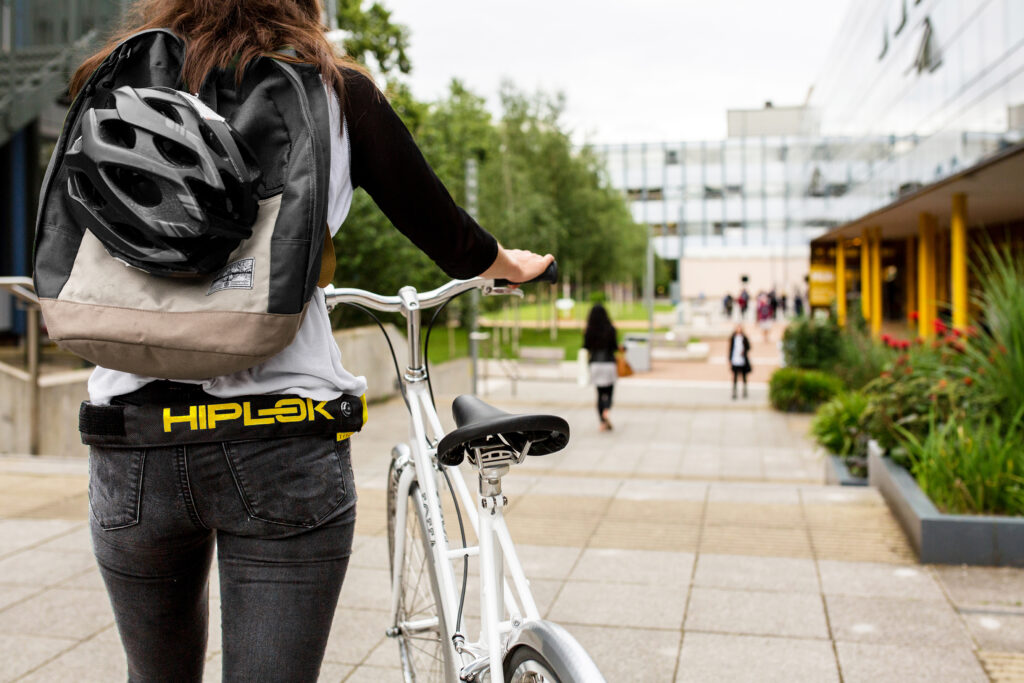 Choose the Right Bike Lock
There are a multitude of different locks for whatever suits your purpose. For instance, the Z LOK offers a good deterrent in a light, compact package. It's an ultra-lightweight bike lock, perfect for deterring opportunistic thieves when you have to leave your bike to pop into a shop for a few minutes or you're stopping at a cafe.
However, if you're locking up for a longer period of time then you may want to consider the Sold Secure rating when choosing the right lock for you.
A Sold Secure rating means that the lock has been through a series of tests to determine it's strength. Depending on what tests the lock passes, it will be given a certification ranging from Sold Secure Bronze to Sold Secure Diamond for bike locks. Check out our Sold Secure Explained blog for more information on the security levels.
Below are some of examples of our Sold Secure rated bike locks:
SWITCH: Sold Secure Bronze
A folding lock with a unique switch carry system. The SWITCH bracket is used to carry the lock on the bike, while the SWITCH plate allows you to seamlessly swap your lock with a bottle cage, when you don't need to take a lock with you.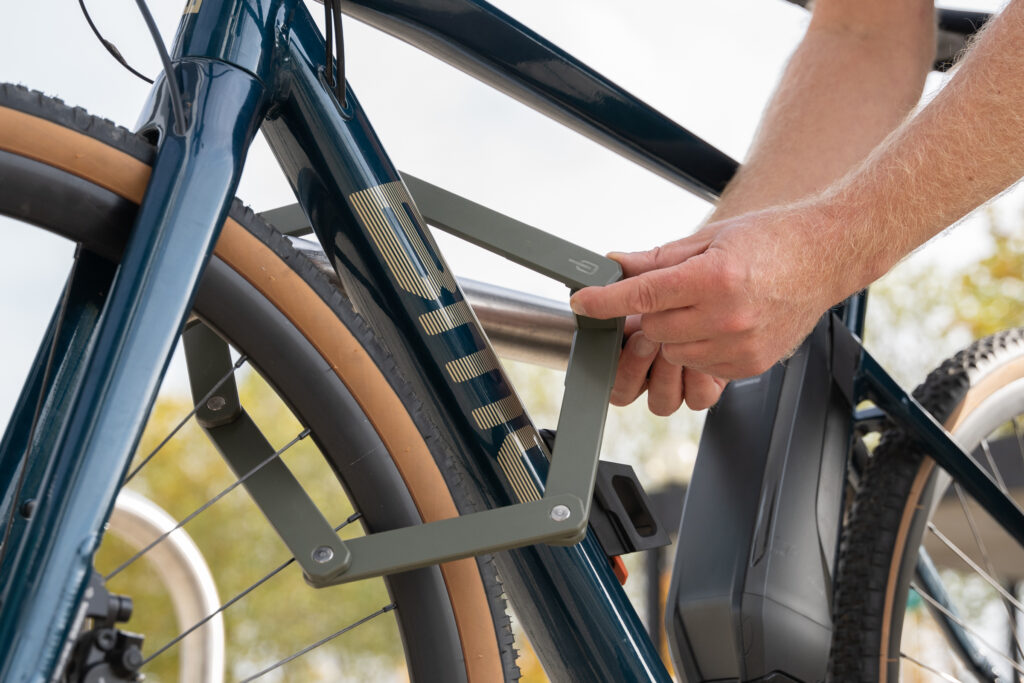 Hiplok D: Sold Secure Silver
The Hiplok D is our Sold Secure Silver rated D bike lock. At just 1kg it is a lightweight U lock, made from a 13mm hardened steel shackle, offering good protection against more determined theft attempts.
This super secure Hiplok chain lock, features our patented belt fastening system to allow you to carry the lock around your waist. Made from hardened steel chain and a 12mm shackle the GOLD is a solid lock to keep your bike secure. By choosing the SUPERBRIGHT sleeve, you also increase your visibility on the bike when you wear it.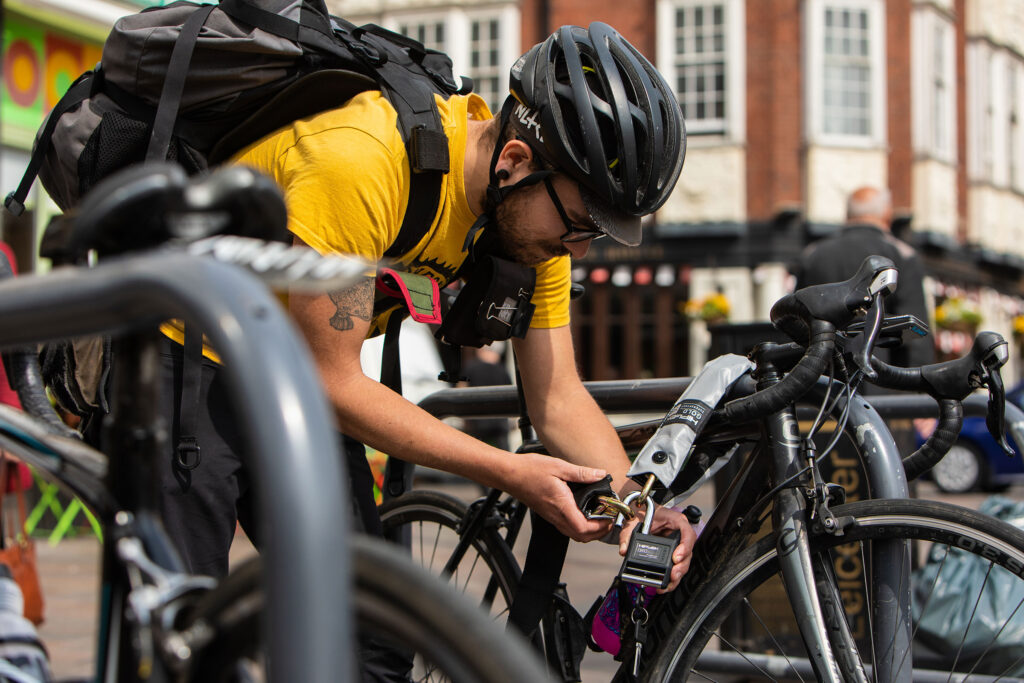 The DX D lock is a slightly bigger version of the Hiplok D, giving you that extra level of security to withstand some of the toughest theft attacks.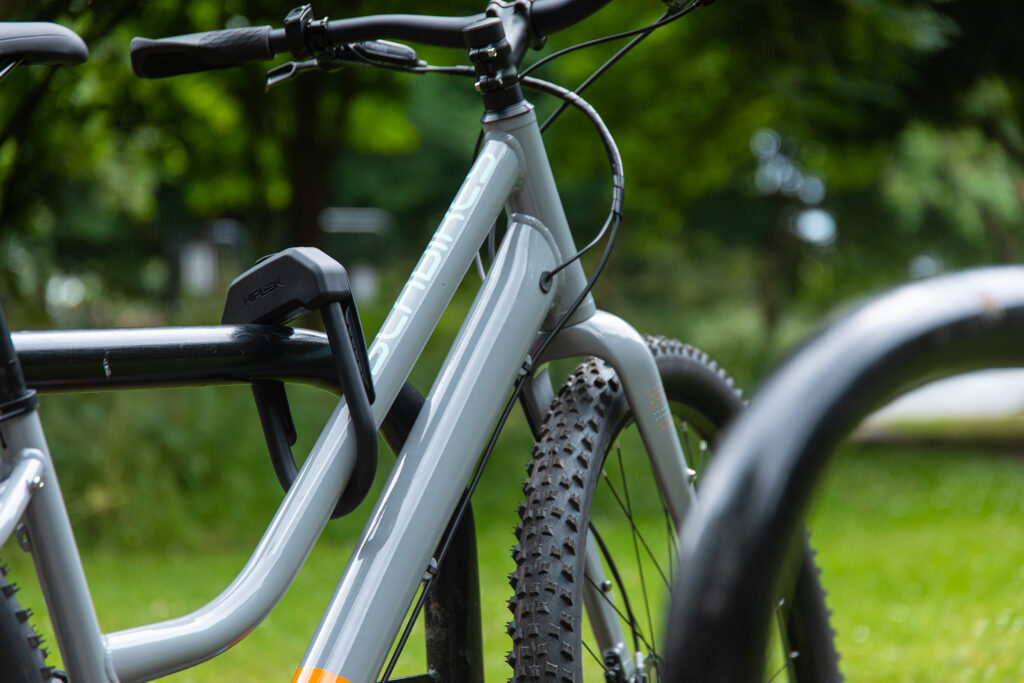 Location
Each lock spot within your school is different. So where you lock your bike matters. A bike lock that suits one location may not be best for another. If you're locking up your bike on school premises, a smaller and cheaper bike lock – like a Z LOK – will prevent opportunistic thieves.
However, if your bike is being left for a full day outside the school grounds or on a busy university campus, you'll need a larger, more robust bicycle lock, with a higher Sold Secure rating.
Similarly, think about what you're locking your bike to. A dedicated bike rack is ideal and there will usually be bike racks situated around campus that you can use. Whatever you lock your bike to, make sure it's solid and not easily cut, like wire fencing.
Take a lock that's easy to carry
The best bike lock is one that you actually take with you. Traditionally bike locks can be quite cumbersome which means you're less likely to take one with you. Hiplok's innovative range of products are designed around making it easy to carry a tough bike lock.
Our range of chain locks feature our patented belt fastening system, so you can wear the locks around your waist and in most cases, you hardly know you're wearing one.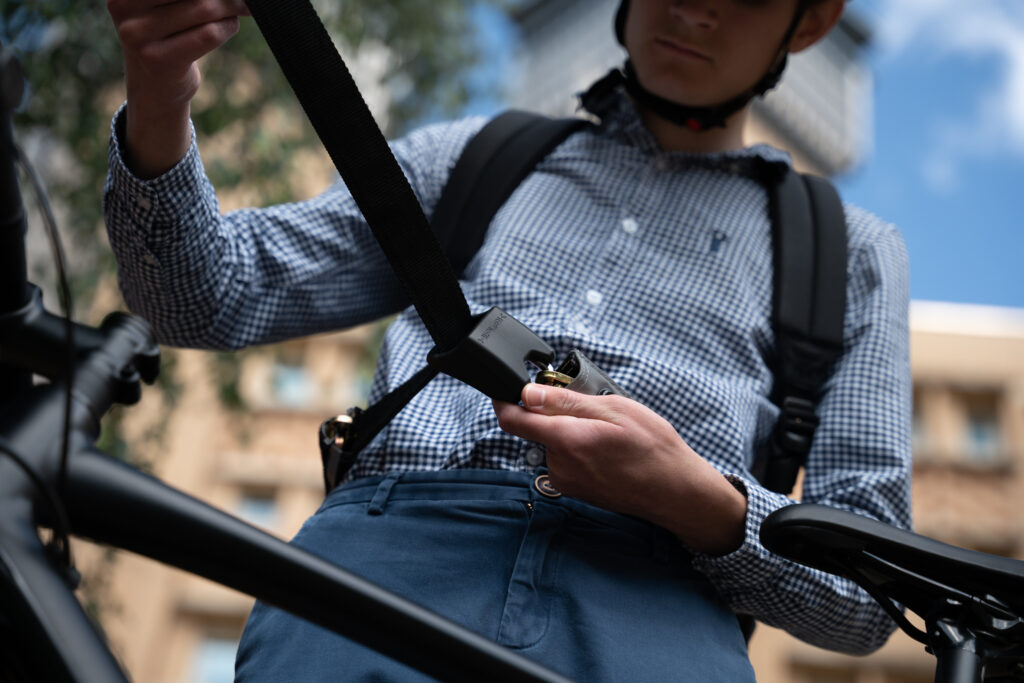 Our D locks for bikes are designed with our Clip + Ride mechanism, so you can easily clip the bike lock to your bag, belt or pocket.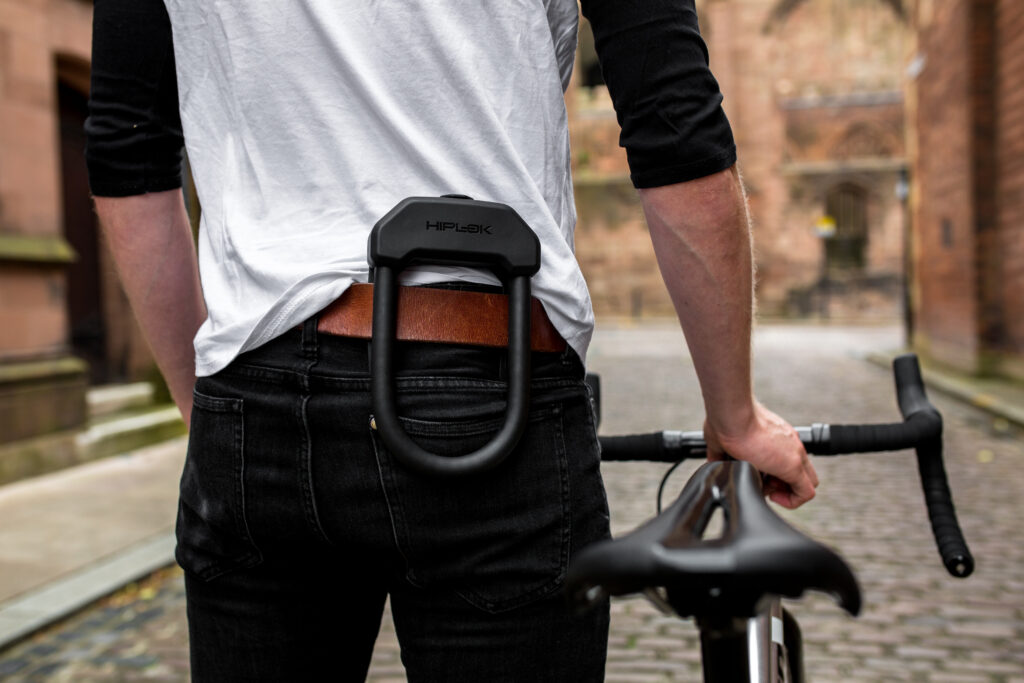 Some locks also come with a holster to fit your lock to your bike frame – like our folding bike lock (SWITCH), our original D lock and DXF D lock.
You could make life even easier with the added convenience of a combination locking system, as found on the Hiplok SPIN chain lock for bikes. The four digit combination lock means you don't even need to carry keys with you!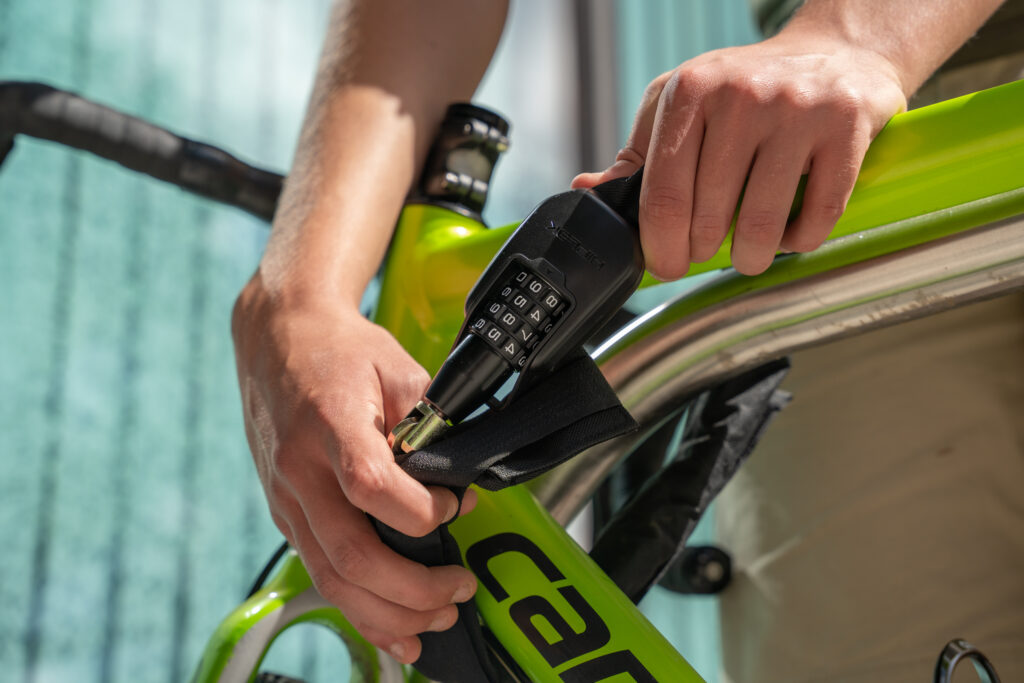 Lock Up Right
A bike lock means nothing if you're not using it correctly. Here's how to lock a bike:
Lock your bike to a solid, immovable object – ideally a dedicated bike rack.
Lock your frame to the bike rack and if possible, try to position your lock through the both the frame and the back wheel. In any case, do not just lock your wheel. This can simply be removed and the thief will just walk away with the rest of the bike!
Position your bike lock off the ground, so that it is more awkward for a bike thief to attack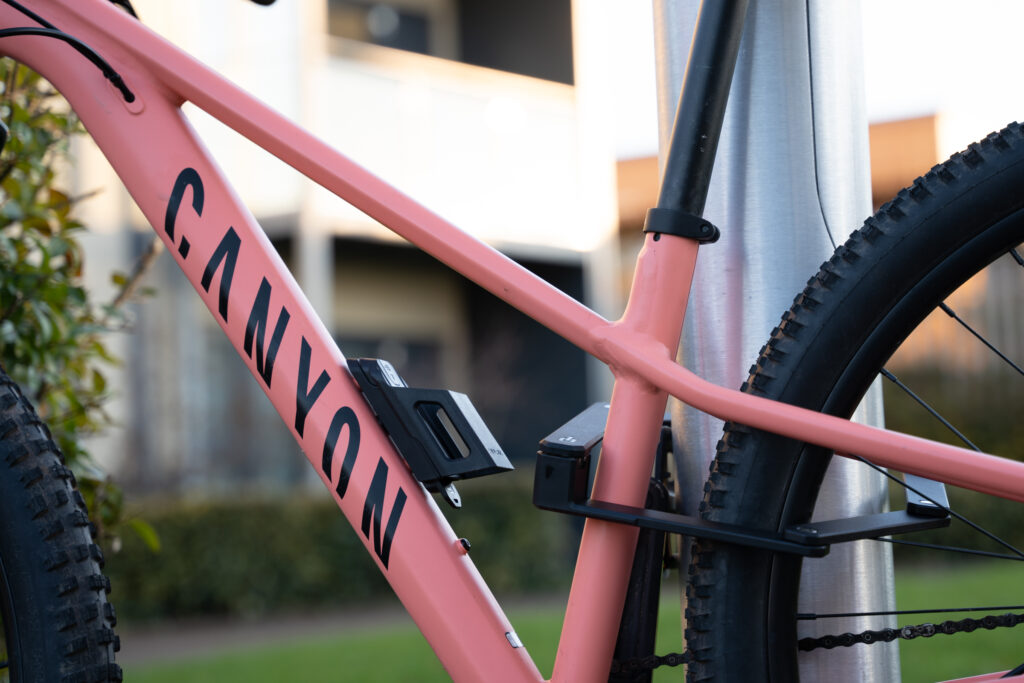 Lobby your School for Bike Security
Schools are often very keen to encourage active travel to and from school, so it's always worth making suggestions to teachers and staff about bicycle storage and security.
For example, AIRLOK is a Maximum Diamond Sold Secure rated, wall-mounted bike storage hanger. It has a hardened steel frame and integrated 30mm hardened steel locking pin to keep your bike safe.
The ANKR, a wall or floor mounted bike anchor, is another good option for providing a secure fixing point which students can use with different bike locks.
Whatever bike lock you choose, cycling to school or around university, has a multitude of benefits, from a healthier lifestyle to being environmentally friendly. It's also just a lot more fun!
Featured Locks