That crisp morning cold and the changing leaves of Autumn spell the beginning of another university year. Whether you're a 4th-year masters student or are taking your first steps into freshers week, working out the best way to get around campus and beyond is a must.
We all know students are on a tight budget these days making the luxury of owning your own car rare, which means getting around by bike is the best choice. With the huge rise in cycling around the UK, thousands of students use bikes as their primary method of transport while on campus, and university cycling clubs are proving to be more popular than ever. Cycling has always been a common occurrence in some university towns such as Cambridge but some inner city institutions are also seeing a big rise in those taking to two wheels.
While the rise in cycling is fantastic, the importance of keeping bikes safe while not in use is greater than ever. The increase in bikes around college towns this time of year means that bike theft is ever more a danger. Choosing the best bike lock possible to keep your steed safe is vital. Something as simple as a Z Lok could deter any would-be thief while you are popping into a coffee shop but we'd always recommend a stronger chain or U-lock when locking up for lectures.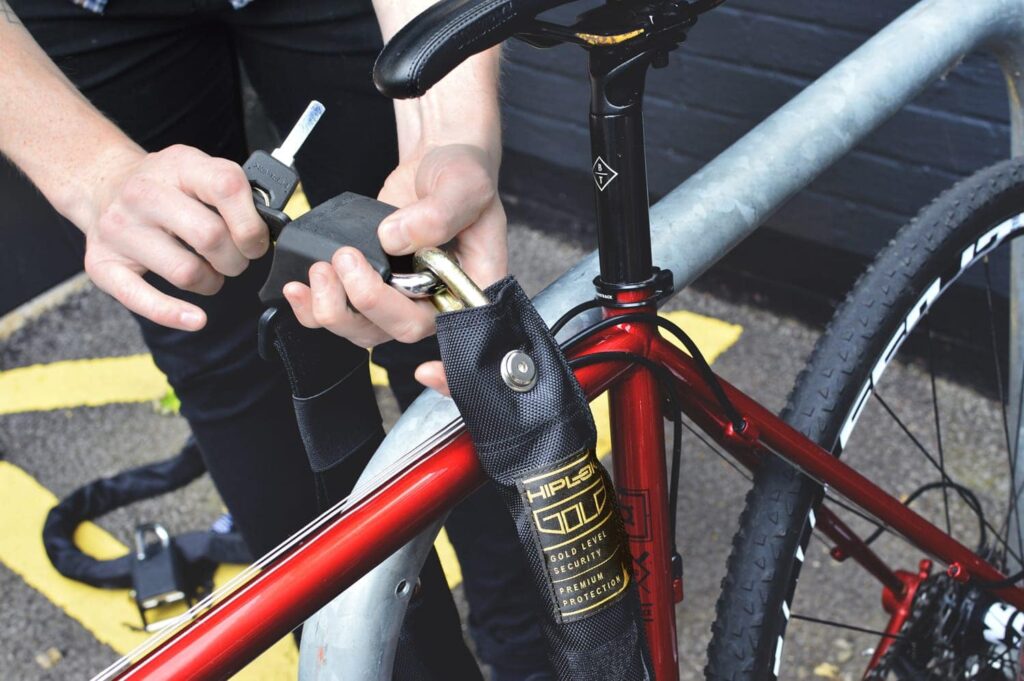 To help you out before you head to university this year, we took a look at which of the UK's top universities have the biggest problem with bike theft. We looked at each university postcode and used data sourced from Police.uk to see which institutions had the biggest problem with bikes being stolen between May 2016 and May 2017.
While some of the results were expected, some came as a bit of a surprise. Oxford and Cambridge both top the list with each having over 600 bikes stolen in and around campus, while a number of London's top universities made it into the top 20 list with UCL having 224 stolen in their WC1E 6BT postcode.
While these thefts occurred on a university postcode, it's important to remember that not all would have belonged to students but looking at the data we can see quite a clear correlation of thefts and term time. As you can see from the graphic below, bike thefts increase substantially around the start of term in September before falling again around the end of the year during Christmas. Come January, we again see an increase throughout term, leading all the way up to Summer. With more students around during term time, there is certainly more opportunity for unlocked bikes to be stolen.
But don't let these stark figures put you off what is clearly the best mode of transport for any university student. Just make sure you check out our safety tips to keep your bike safe and always make sure you carry a secure bike lock with you whenever you're out for a ride. Follow this advice and you'll be one step closer to graduating with a masters in beating bike theft!
Data taken from Police.uk using top 30 Universities as listed on The Complete University Guide. Postcodes also taken from The Complete University Guide. Scotland data not available.

Top 30 University Bike Theft Hotspots
Rank
University
Bike Thefts May 2016 – May 2017
1
Oxford
932
2
Cambridge
669
3
York
435
4
Sheffield
340
5
Leeds
315
6
Birmingham
294
7
Newcastle
269
8
Loughborough
261
9
University College London
224
10
Southampton
163
11
Manchester
158
12
Queen Mary
143
13
East Anglia
141
14
LSE
113
15
Kings College London
113
16
Imperial College London
91
17
Durham
86
18
Leicester
86
19
Bristol
81
20
Warwick
70
21
Nottingham
67
22
Reading
57
23
Bath
39
24
Kent
30
25
Surrey
29
26
Exeter
28
27
Sussex
28
28
Royal Holloway
24
29
Essex
22
30
Lancaster
6