Cycling to school is a great way to encourage active and healthy living. Plus, it's just a lot more fun! If the school run fills you with dread or you've been looking at ways to get your children more active, take a look at some of the benefits of doing the school run on two wheels.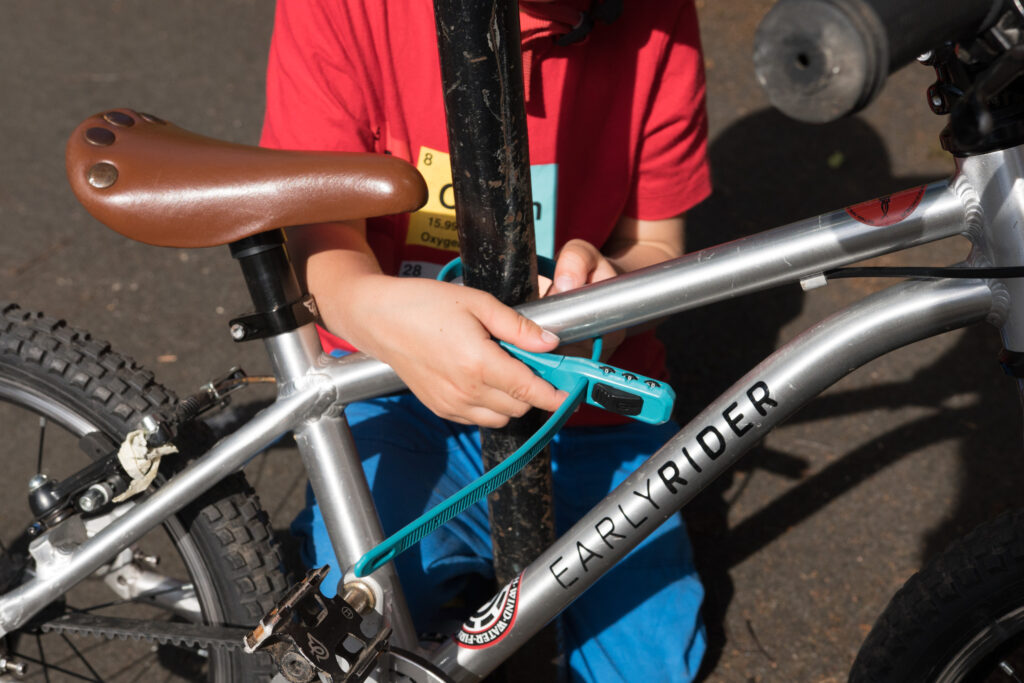 Escape rush hour traffic
Cycling to school means you don't have to sit in rush hour traffic; it's less stressful and just a lot more fun. You can also rest assured that you're doing your bit for the environment. And since the average journey to primary school is 1.6 miles, it shouldn't be too strenuous.
Quality time
Cycling is a great way to start the day and spend some time quality with your children, whilst enjoying the fresh air and the freedom that cycling provides. So instead of jumping in the car and sticking the radio on, you can chat about the day ahead as you breeze along on two wheels.
Get those endorphins pumping
Not only will cycling get you active and burn some calories, studies have shown that physical activity boosts mental health and self-esteem.
It also gets the brain active and reduces stress and anxiety, so children arrive more alert and ready to start the day!
Independence
Cycling to school instils a sense of independence in children as they experience their environment under their own steam and they gain more confidence in themselves.
It will also increase their road safety awareness, creating good habits as they grow older.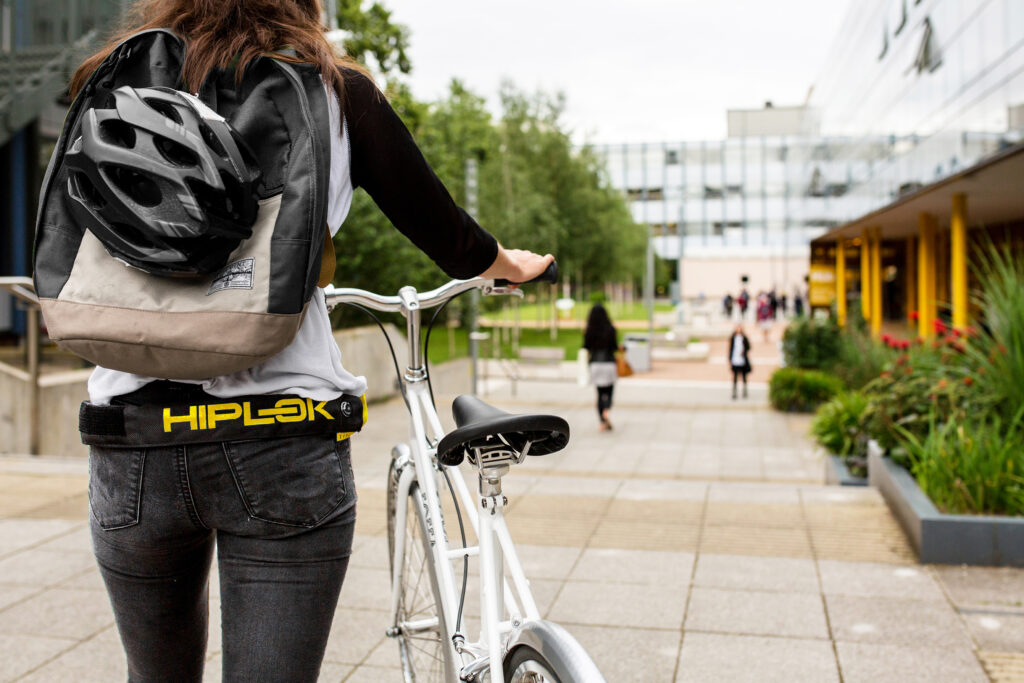 SAFETY FIRST
Now you're sold on the bike to school concept, there are a few things you can do to make your life a little easier and ensure your journey is smooth and, more importantly, safe.
Plan the journey
When cycling with children you'll want to keep your route as traffic-free as possible. Plan it before you head out in the morning and ideally do a few practice runs with your children beforehand, so you're all confident with where you're going.
Check the bikes
Even if you're regular cyclists, it's worth giving your bikes or scooters a quick check over to make sure everything is in working order. Check that the tyres are pumped up, the brakes are working and no bolts have come loose. If you haven't used them for a while, a full service can be carried out by your local bike shop to ensure they are safe to ride.
Stay behind your children on the road
If you are travelling on the road, cycle behind your children so you can watch and guide them. If you're cycling on the pavement, position yourself nearest the road and if you're passing any pedestrians, advise your children to pass slowly and carefully.
Wear a helmet
Always wear a helmet. A good fitting helmet is essential for any bike ride, whether you're cycling 1 mile or 100 miles. There's lots of choice out there, but getting the right fit is the most important thing to consider, to ensure it's comfortable and is worn in the first place. Take a look at the useful fitting guide from Islabikes.
Take a lock
While you might be able to take your child's bike back home with you, for older children who are travelling by themselves, it's important to make sure they keep their bike secure while they're in the classroom. The type of lock you get may depend on the facilities available at the school. For instance, if they have a dedicated bike shed or garage, a lightweight lock may be fine, but if it's outside the school or more visible to potential thieves, something more secure may be required. Hiplok's range of wearable locks make them easy to carry and provide peace of mind until it's home time.
Share your photos of your bike to school journeys by tagging us on Facebook or Instagram. Happy riding!