It's that time of year again, the summer holidays are distant memories, parents are celebrating and students are back to school or university. Whilst it can be a bit depressing getting back into the routine, it can also be a great time to instill new habits and try to cling on to that feeling of being outdoors and active.
A great way to kick off the term is to commute by bike – adding exercise into the daily routine and an excellent to start to the day and unwind at the end. To get you inspired to give it a go, we pick our top tips for an enjoyable commute, as well as some fantastic bits of kit improve your ride.
KEEP YOUR COOL
Whatever the weather, getting to your destination without looking like you've just climbed a col can be tricky, which is why cycling-specific clothing is so important. You don't want to look like you're tackling the tour, but at the same time going fashion-forward isn't necessarily going to keep you comfortable on the bike, luckily there are plenty of brands combining form with function. At the luxury end of the spectrum, Swedish brand POC have just launched their "POC and Forth" range, which is at the forefront of design and technology for commuting. Whilst it might be at the premium end of pricing, what if offers is significant advances in bike-specific tech; MIPS rated helmet with integrated lights? Check. Versatile weather protection? Check. Now for the really clever bit, POC have developed an app that turns your smartphone into a display for turn and braking signals!

LET THE BIKE DO THE WORK
Chances are at some point you and your bike will need to be carrying something, whether that's a change of clothes, your laptop or maybe a bit of shopping on the way home. The obvious choice is a rucksack, but loaded up with all you need for a day it can start getting a bit heavy, not to mention the danger of a huge sweat patch where the backpack sat. Carrying things on the bike doesn't need to hark back to the days of the Raleigh Shopper, brands like Restrap offer some great alternatives to the traditional pannier bag. You'd be surprised how much you can fit in a frame bag like the below!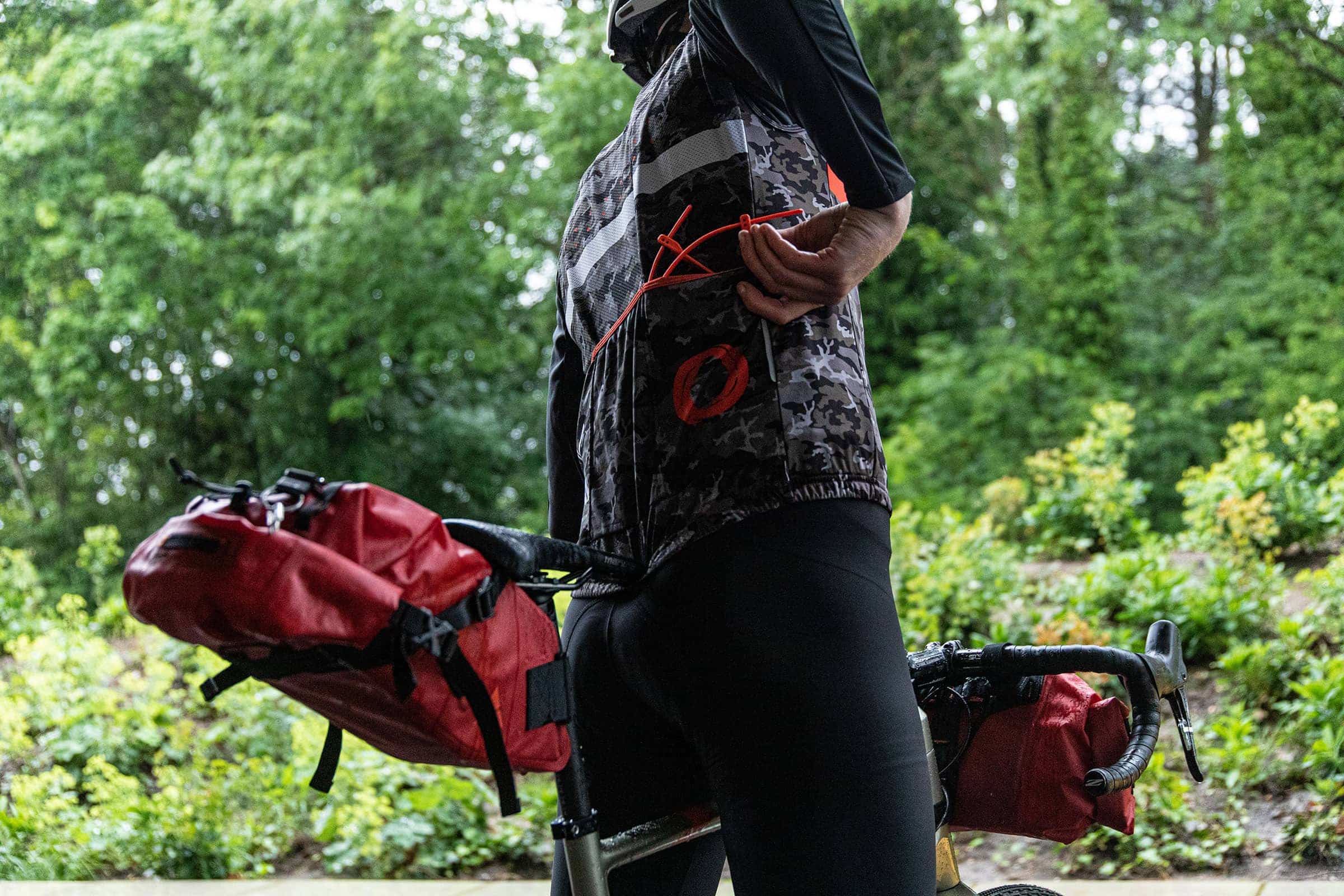 KEEP IT CLEAN
When you're riding your bike everyday, one thing that'll you'll soon notice is how covered in dirt and grime your bike gets. Whilst it's not the funnest part of owning a bike, keeping it clean is crucial to ensure it runs smoothly. Another benefit of a clean bike is you won't transfer all that road debris, oil and general dirt onto your clothes, or into the office. It's not going to make you the most popular colleague if you're leaving a trail whereever you go. For this tip we'll follow the advice of our good friends Muc-Off. 
KEEP YOUR COOL
Unfortunately, nowhere is 100% safe from bike theft, and in fact university campuses are often a target for thieves. Last year we commissioned a report to find out just how much theft was happening at campuses and the results didn't make for easy reading. So one of, if not the most important bits of commuting kit will be a secure bike lock! We might be biased, but we don't think there's an easier way to carry a lock than wearing it. If bike racks are in abundance, then it's hard to look past a D or U-Lock, but not all locks are created the same.
Our DX with Sold Secure gold rating and sophisticated locking technology means you can be safe in the knowledge that any thief will have a seriously tough time to get through it. If your campus doesn't have bike racks available, then one of our classic wearable chain locks is the perfect option – a larger locking diameter creates more options of where and how you can lock your bike. Don't forget, no matter how good the lock is, it's no substitute for good locking technique, so don't forget to look at our top security tips.