You have probably already guessed this is a trick title! But this is a question we've come across a few times from those new to cycling.
The terms 'U Lock' and 'D Lock' have long been used interchangeably, largely down to the preference of the person or manufacturer describing the lock. There's also the question of geography with D lock used more commonly in the UK and U lock in North America.
When held unlocked, without the retaining bar in place, these locks will resemble a 'U'. When the retaining bar is in place though- hey presto – it's a 'D'! So… if you've ever wondered why there are two names for the same style of lock – there it is!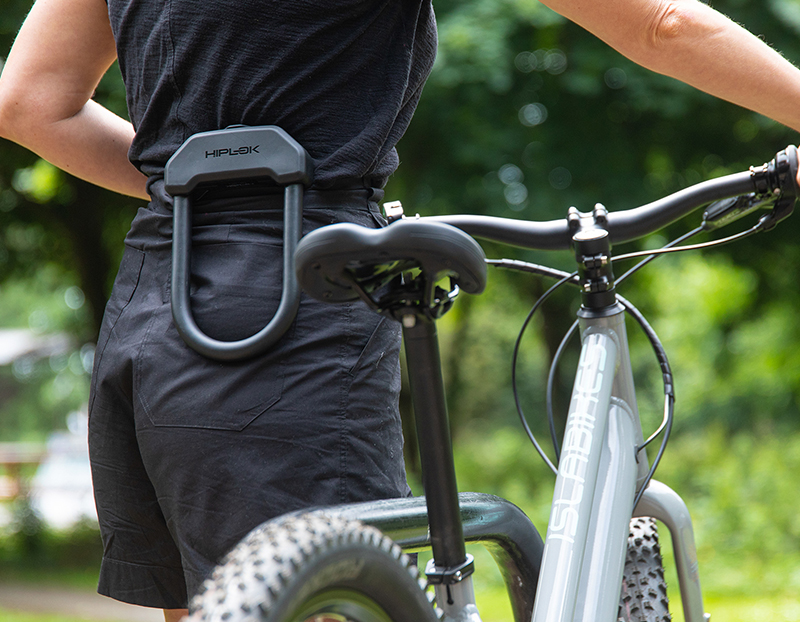 Moving on from semantics, there's much more to consider in choosing these types of locks than what name you give them. And this is the level of security they offer. This popular type of lock has a wide range of different options for the buyer – from cheaper, low security options, right the way up to the highest Sold Secure rated locks for maximum protection.
At Hiplok, we offer four wearable bike D/U locks with the high protection Sold Secure Gold rating:
Hiplok DX – https://hiplok.com/product/hiplok-dx/
Hiplok DXC – https://hiplok.com/product/hiplok-dxc/
Hiplok DXP – https://hiplok.com/product/hiplok-dxp/
We also offer the new DXF, which is a wearable bike lock which can also be a frame mounted bike lock:
Hiplok DXF – https://hiplok.com/product/hiplok-dxf/
And this is where the difference between bike locks really is evident. As product developers, we have always wanted to create innovative, highly usable locks that offer the highest levels of protection against bike theft. It's something that we've had to face ourselves as cyclists, so to be able to now lay claim to manufacturing the only Gold Sold Secure rated wearable bike locks in the UK is something we're hugely proud of. One of our most recent Sold Secure tests has seen the Hiplok DX achieve an additional Motorcycle Gold Sold Secure rating, which is a true testament to the strength and versatility of this lock.
When comparing locks and the anti-theft protection that they offer, the first question to consider is what level of protection you need. Leaving your older, undesirable bike for a few moments outside a quiet village shop is of course a different situation to leaving your highly valuable new bike in an area frequented by bike thieves that may well be ready with bolt cutters or even angle grinders to try to quickly remove your lock, and of course then your bike.
Being able to wear your lock on your body has always been our USP. As the original wearable bike lock manufacturers, we have always believed that the best approach to bike security is one that has the truest blend of security and practicality.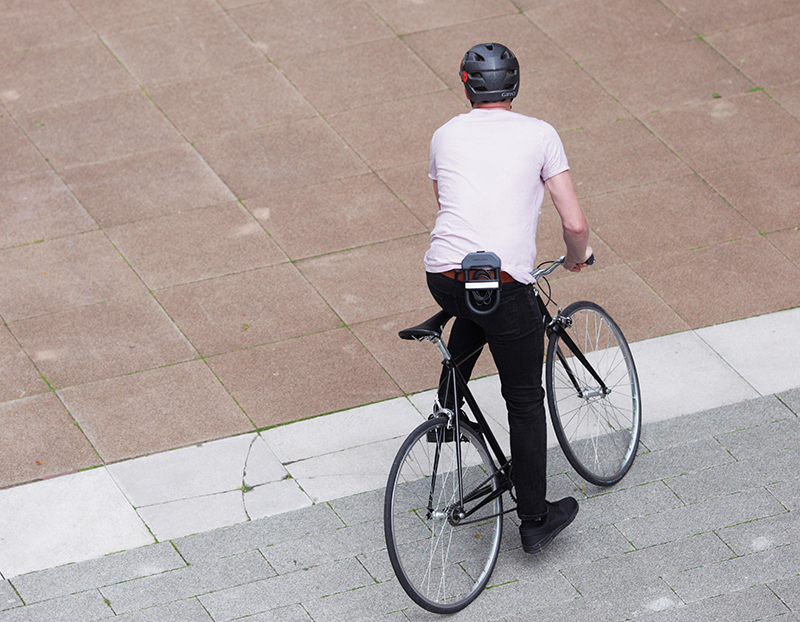 Every detail is important to us at Hiplok. From the thickness of the material we use, to the locking mechanism used. It is then the Sold Secure testers that then put our locks through their paces. The testing that takes place at Sold Secure takes place at their specialist testing centre in Rugby, and is notoriously stringent. As part of the Master Locksmiths Association, Sold Secure will only award a Gold Sold Secure status to locks that have the highest level of security.
As well as the above locks that offer Gold Sold Secure status, we also have two further D / U locks in our range with Silver Sold Secure status:
Hiplok D – https://hiplok.com/product/d-lock/
Hiplok DC – https://hiplok.com/product/hiplok-dc/
---
Different in nature
So whatever a D or U Lock is referred to as, the important difference between these locks is what they actually are. Security and usability are the main features that set these locks apart. With so many choices for this type of lock, we hope this article has helped in refining your thoughts as to what you need for your bike.
If you are considering buying one of our high security bicycle U locks for the first time, be sure to sign up for our newsletter so that you can qualify for a 10% discount. Please also note that we're here to help and happy to do so. Our online lock selector is also a great way to find the best bike lock for your ride. Follow us on Twitter, Facebook and Instagram and subscribe to us on YouTube too, to stay up to date with all the Hiplok news.