Our International Sales Manager, Stuart, is no stranger to a cycling challenge, but a few weeks ago he took on perhaps his biggest one-day cycling challenge to date: the Dragon Ride. Here's how he got on…
Over the years I've taken part in the infamous 'Dragon Ride' several times. It's one of my favourite UK events with so many epic 'alpine' climbs and awesome sweeping descents. For anyone who's not familiar with the event, it's a multi-distance, one-day sportive in South Wales. It starts and ends in Margam Park in Port Talbot, then snakes its way around and over the mountains and hills of South Wales. The organisers really know how to put on a good event, balancing rider numbers, challenging terrain, and excellent feed stops. It's an event that I'd recommend to all levels of amateur road cyclists.
In previous years, I've completed the Gran-Fondo with a total distance of approximately 215km. But this year I was feeling brave (or was it stupid?) so decided to enter the 'Devil Fondo' which entailed approximately 295km with over 4,000m of climbing. I failed to convince any of my cycling friends that this would be a fun day out, so as the day approached it finally dawned on me that not only was this going to be my biggest one-day challenge to date, it would also be a solo effort!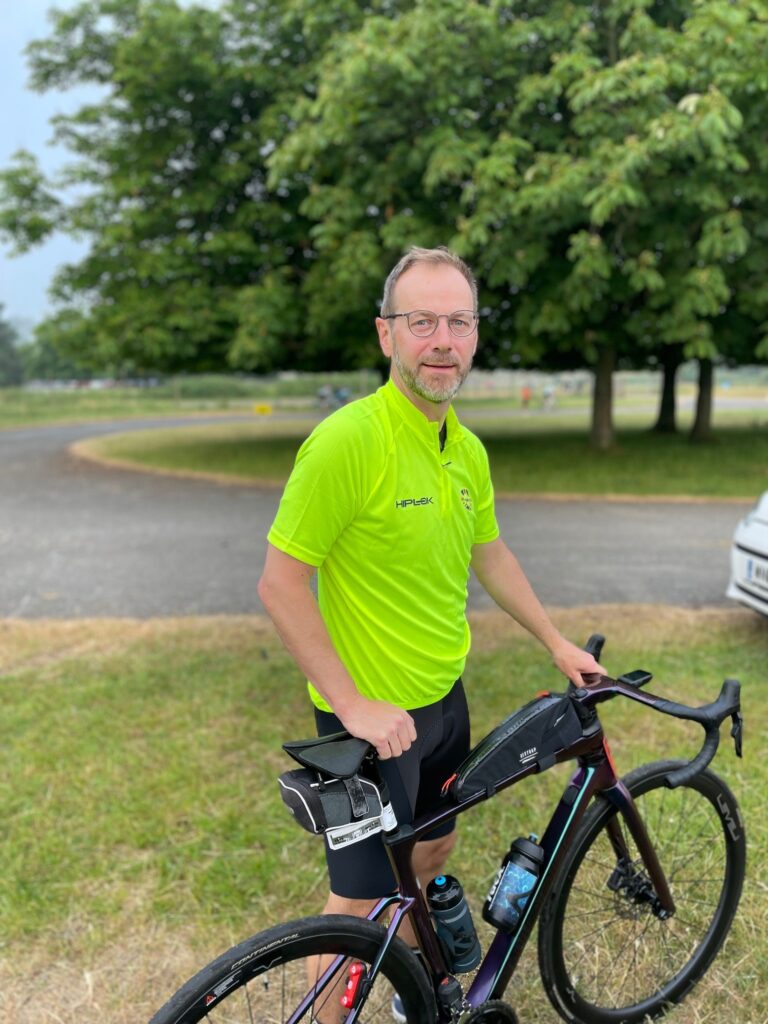 On the start line
As usually happens, the weekend arrived and I felt drastically underprepared. I knew I had the stamina to do this, but doubts started to creep as the minutes ticked by. It was a horribly early morning and I arrived at the start line feeling very tired. However it was a warm and dry morning, so I took that as a positive (Wales is not known for sunny days!).
Off we went, and for some reason, I immediately threw out my 'take it steady at the start' mantra and latched onto a fast group and got my head down, the first 10 miles flew by, averaging 35km/h! However this was not sustainable and would only result in trouble later in the day. With three climbs down and 100km in the tank, I was still averaging 30km/h. The feed stop was approaching and I needed to have a word with myself.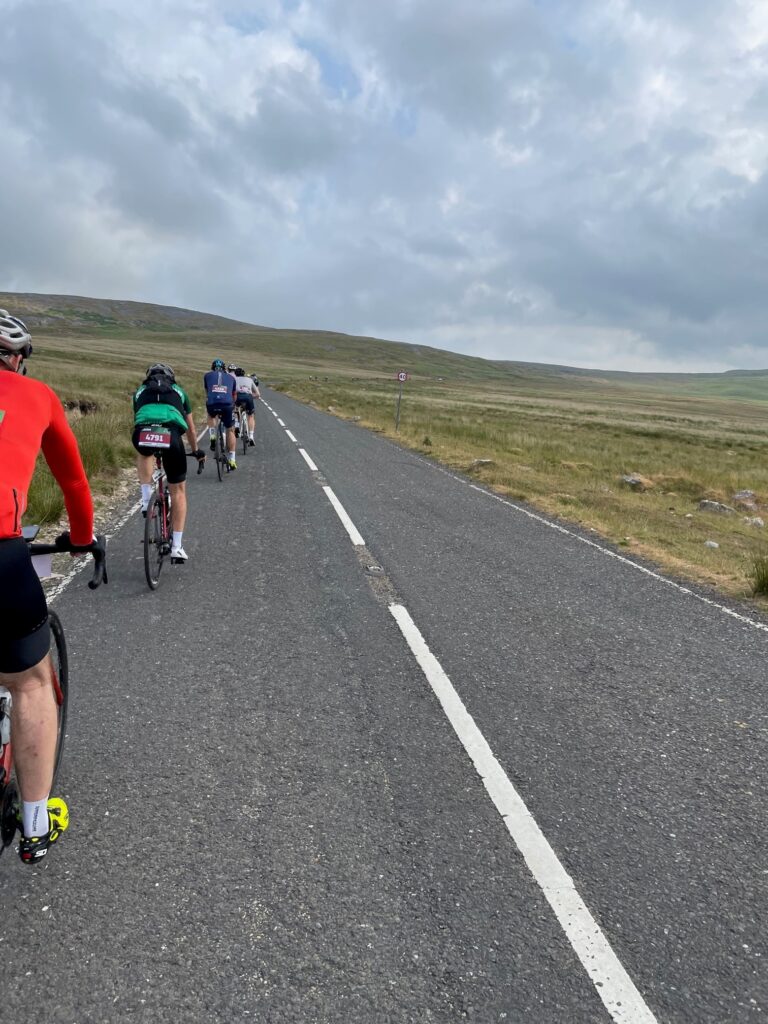 The 'Devil's Staircase'
The next section of the ride forced my hand (and my legs) with regards to the pace, as we were about to arrive at the bottom of the 'Devils' Staircase', an infamous climb in these parts that was like cycling up a wall! It's a relatively short climb at around 1.5km, but the average gradient is 12% with several peaks beyond 25%. I had to employ every ounce of strength and grit when I hit those ramps. I knew this would be a challenge but the reality of what I'd gotten into was now hitting home and at this point, standard Welsh weather returned and gave us all a complete soaking! At least it cooled me down, I suppose…
After a short pit stop, I was back on the road for the next two climbs, and although they were a lot longer than the previous effort, the gradient was tame by comparison, so I was able to get a decent rhythm going and tick off the kilometers. As I hit the summit I realized I was now at two-thirds of the distance and the best sight of the day had just come into view. My wife was waiting on the roadside for me with a mid-race meal of pasta, coffee, and Welsh cakes – I mean, what more could one ask for!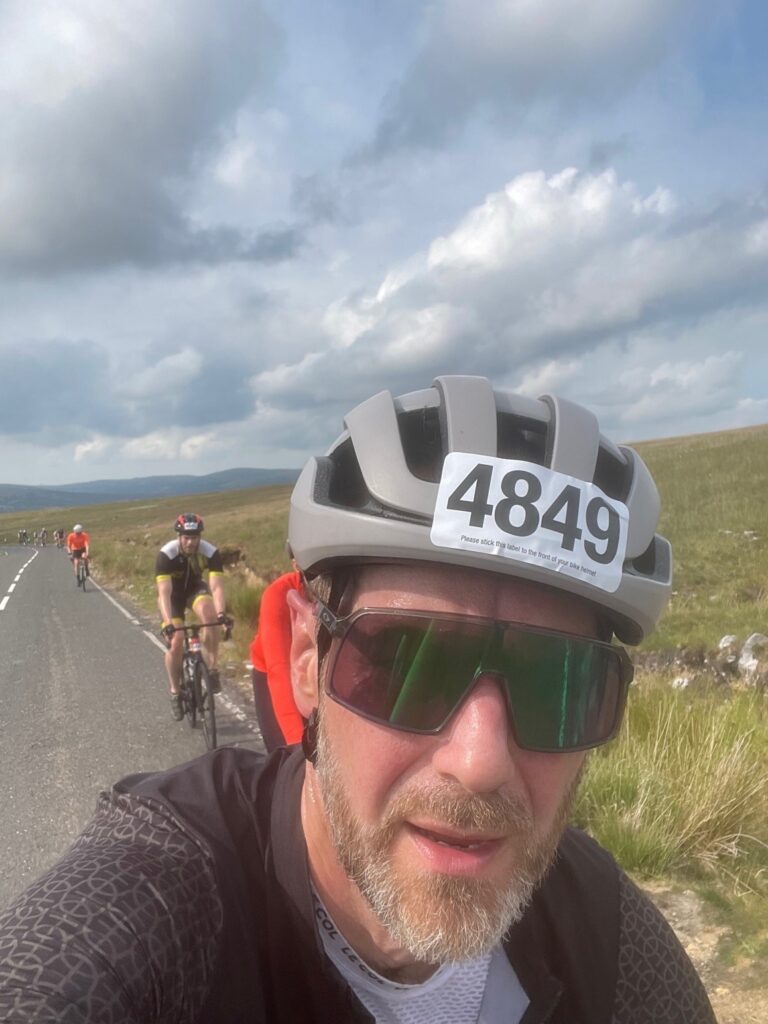 The 'Devil's Elbow'
This break gave me such a lift and I pushed on in a positive mood, that was until I reached the next killer climb – the Devils' elbow! This is a beast of a climb on any ride but with 200km already in the legs, I was not going to be taking any Strava KOMs today! I crawled up the double switchback gasping for air with every pedal stroke. Riders were strewn across the road in jaunty angles, nobody speaking but at the same time every rider appreciating the efforts of the one next to them. The descent on the other side enabled me to get my breath back and refocus on the final 60km.
Confusion soon reigned as it became apparent that the route had been closed at the top of the next mountain pass due to a serious accident. It's never nice to hear this when you're on a cycle event but I was now in a group that were trying to navigate a new route back to the park. The pace stepped up again as people became anxious of picking up the road back. The closure, in effect, meant that we'd complete one less climb than planned, but by that time, I don't think anyone was that upset. I pushed on up and over the final climb through a residential area and along the fast dual carriageway, back to the start. As I crossed the line, I roared like a dragon as if to say 'I've tamed the beast'! I then glanced at the Wahoo computer; it was 8PM and I'd been out on the road for 13 hours!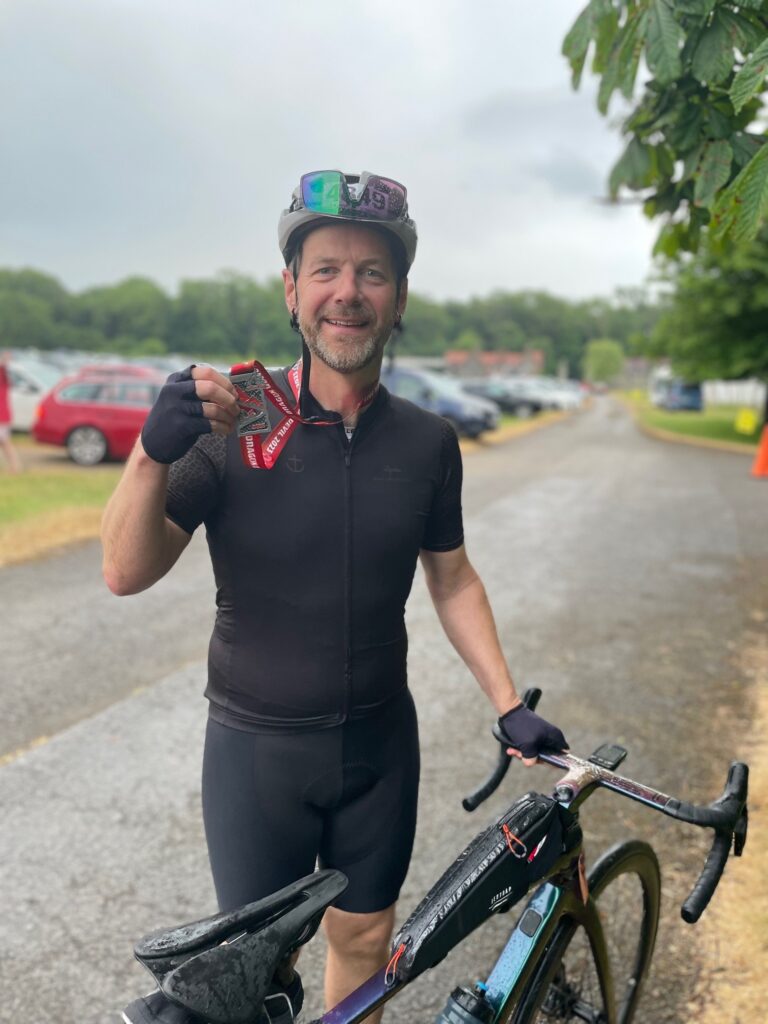 A few things that helped on the Dragon Ride
I had to be well prepared for this event as I was riding alone and didn't have my trusty band of brothers to get me out of any issues! So, as well as bringing more innertubes and tools, I also found a few other things that really helped me along the way:
In terms of fuelling, I had my usual gels and bananas, but I needed something extra to keep my energy levels up, so opted for Strykr 50 bars. These are a quick-release, high carbohydrate, rice based energy bar and I must say they were excellent. They really delivered the energy I needed, were easy to digest on the go and tasted really rather nice too!
As I was carrying way more food and equipment than I would normally have to carry, I also opted to add some extra bags to my bike. So, as well as my usual saddle bag, I used a Restrap Race Top Tube Bag. This is an excellent race bag; it's fully waterproof and lightweight, yet manages an excellent 1.5l capacity – all the while being sleek and fairly aerodynamic.
Whilst at the furthest point of the course, the heavens did indeed open in true Welsh style. Luckily, my new Rapha Core Rain Jacket II came to the rescue! Its protection from the rain was amazing and it's so lightweight, it easily folded down into my rear jersey pocket.
Last, but certainly not least, was my trusty steed – my Ribble Endurance SL Disc. I've had this bike for just over a year now and it just gets better on every ride. My custom paint job got lots of positive comments from other riders and the super smooth 105 Di2 gearing helped make the ride a seamless journey.
Despite saying 'never again', I'm sure I'll be back at some point, as this ride is just such an epic day on two wheels. For anyone who wants to take on the Dragon Ride in 2024, you should visit https://www.dragonride.co.uk/ to sign up now!