[et_pb_section fb_built="1″ admin_label="section" _builder_version="3.0.47″ custom_padding="3px|0px|54px|0px|false|false"][et_pb_row admin_label="row" _builder_version="3.0.48″ background_size="initial" background_position="top_left" background_repeat="repeat" custom_padding="0|0px|27px|0px|false|false"][et_pb_column type="4_4″ _builder_version="3.0.47″ parallax="off" parallax_method="on"][et_pb_text admin_label="Text" _builder_version="3.0.74″ background_size="initial" background_position="top_left" background_repeat="repeat"]
Don't let cold days and darker nights dampen your pedal stroke. With the right gear, some local race knowledge and a little bit of will power, cycling through Autumn and Winter can be a great way to keep your fitness up during the colder months of the year.
We look at some of the best ways to prolong your riding season and keep you pedaling all the way to spring.
Gear up 
Motivation for early morning road rides and evening gym sessions often disappears this time of year as it becomes more difficult to get out from under the duvet. So why not combine your daily grind with getting fit and some fresh air to boot? Commuting by bike can be a great way to tick the exercise box each day. Just ensure you wear the right clothing and invest in good lights and reflective gear. Try Cat Eye's SYNC range which allows for one touch control of your headlights and rear lights and even allows you to monitor each light's battery life via the mobile app.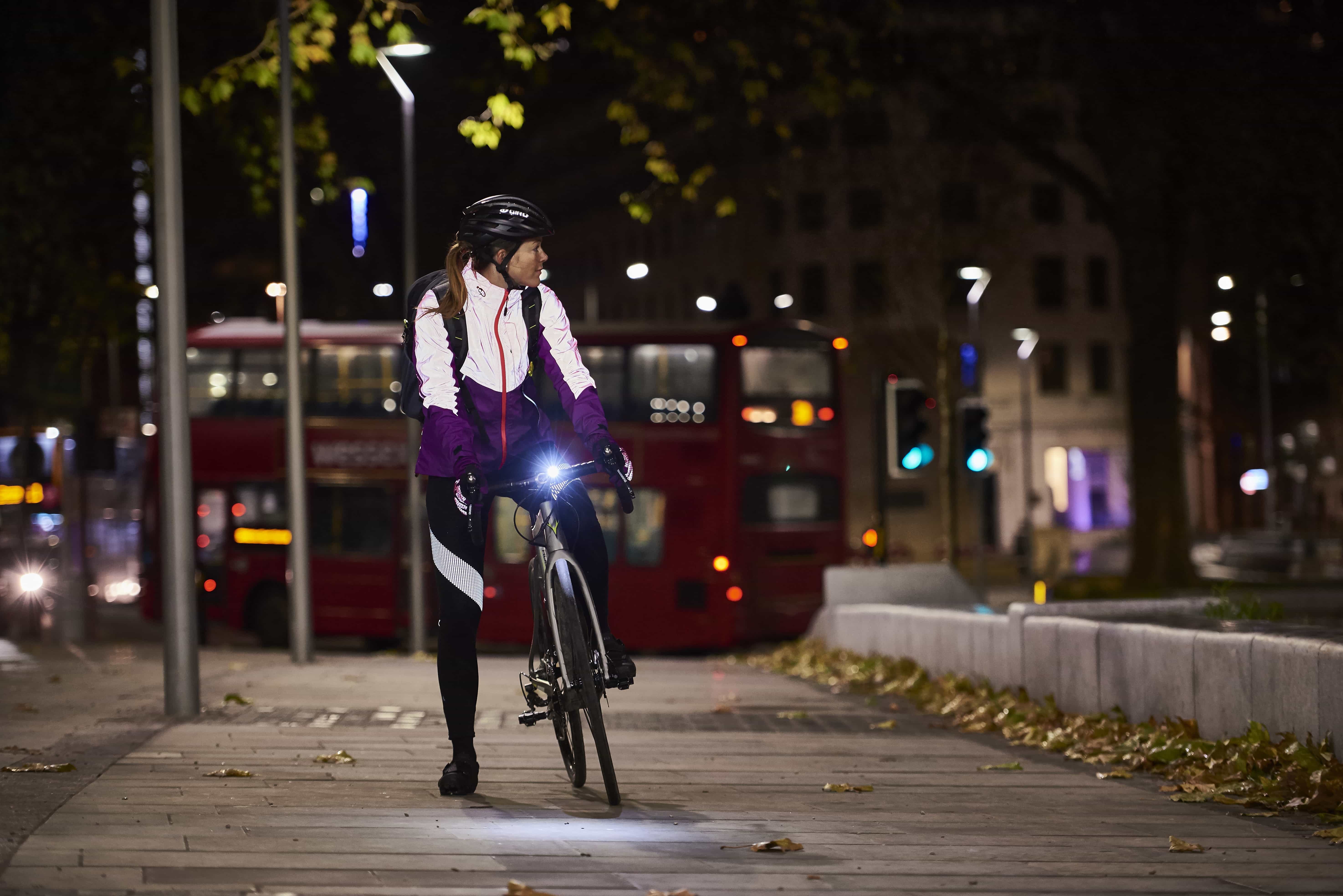 For affordable performance, the Altura Nightvision Thunderstorm jacket does exactly as the name suggests, offering high visibility waterproof outer gear. And don't forget to add extra visibility with accessories. Our Hiplok SUPERBRIGHT ultra reflective wearable chain locks give great protection for rider and bike.
Ride Indoors
The variety of indoor trainers on the market today is making indoor cycling more accessible to everybody. For the most authentic feel at the best price point, you can't beat a pair of rollers. Rollers rely on rider balance while pedaling and are thus a great way to improve your flexibility and speed. They also pack up nice and small so are ideal where home storage space is limited.

For a little more investment and if balancing on conical rollers isn't your bag (!) wheel-on trainers are a great option and with your bike securely fixed in to the trainer, you can concentrate on powering through your ride. TACX offer a great selection of indoor trainers starting with the entry level FLOW which offers all the necessary features needed for an interactive cycling experience, including connectivity to a range of software, at a great price. And for those with deep pockets, the top of the range Neo 2 provides the ultimate in indoor cycle training.
Cyclocross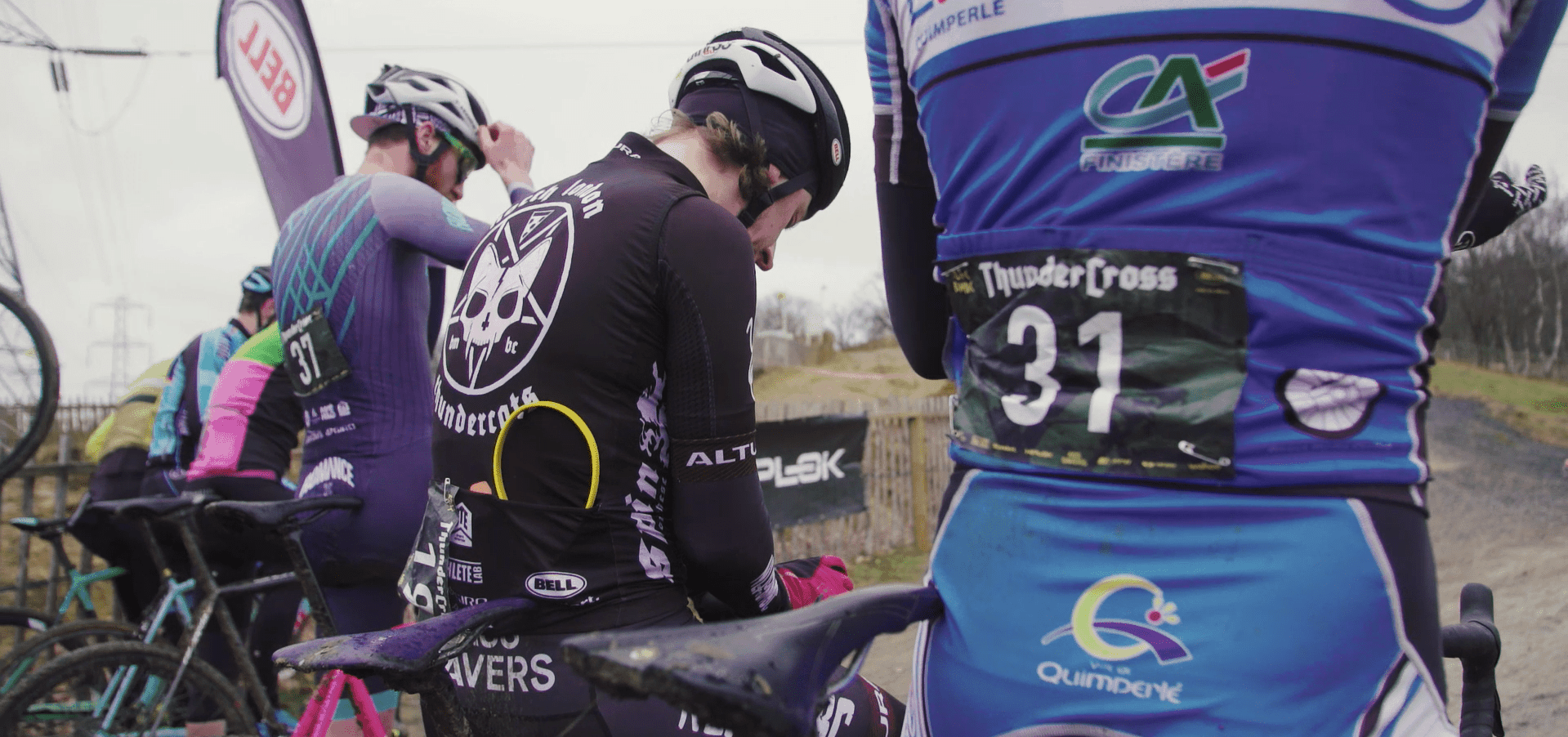 It's easy to see why Cyclocross is attracting more attention and more participants than ever. Timed races over an interesting and often muddy course allow for a fun way to keep fit on winter weekends. It's a very welcoming sport and local races welcome riders of all abilities and most leagues even run children's races. Couple this with the warming tea and refreshment stands often on offer, it can be a fun way to get the whole family enjoying the fresh air this winter. In the UK, British Cycling offer some good advice and information on how and where to get involved: https://www.britishcycling.org.uk
If you are thinking of getting in to Cyclocross, why not invest in the RACE PACK – it's a great piece of kit for protecting your bike at races and while doing maintenance.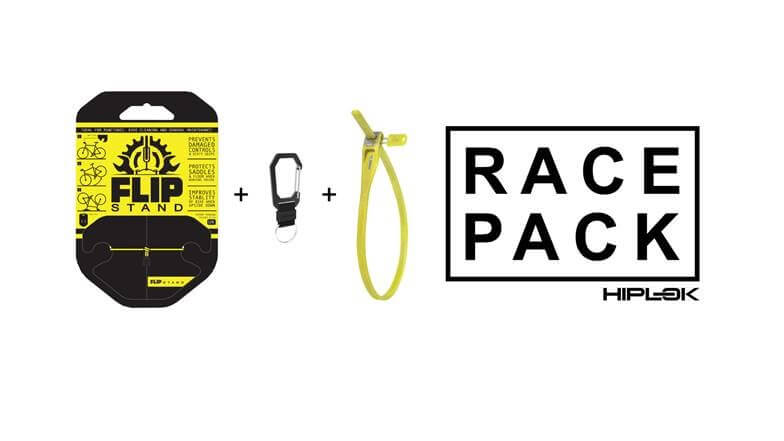 Hit the Trail Centres

Trail centres provide a great day out for the whole family, whatever the weather. And this time of year brings the particular benefit of less crowds. The trails are kept in mint condition come frost, rain or even snow, and there's usually a trail for each ability. Most places also offer a great café where you can treat yourself to a post-ride hot chocolate. Check out our blog on some of the best centres https://hiplok.com/winter-cycle-trails/
[/et_pb_text][/et_pb_column][/et_pb_row][/et_pb_section]