Nothing says "I love you" like a useful bit of cycle gear. So this Valentine's,whether it's for your tandem rider or just a well-deserved treat for you and your beloved bike, our pick of the coolest pink kit will last way beyond the heads fall off those roses.
BROOKS Cambridge Stowable Rain Cape Geranium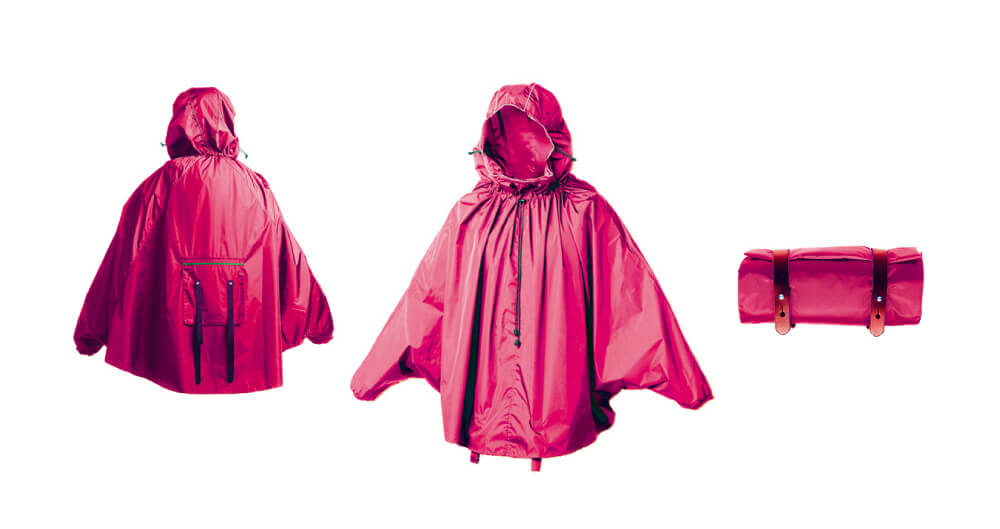 One look at this will wash away any awful memories of childhood anoraks. In a poll of all females at Hiplok HQ (ok not in the hundreds but relevant), this was voted the coolest raincoat whether on wheels or foot.  It's also super practical – constructed of waterproof nylon, it's lightweight and neatly folds in to a neat package when the sun comes out (with the assistance of beautiful quality Brooks leather straps of course!).
RAPHA Special Edition Classic Winter Jacket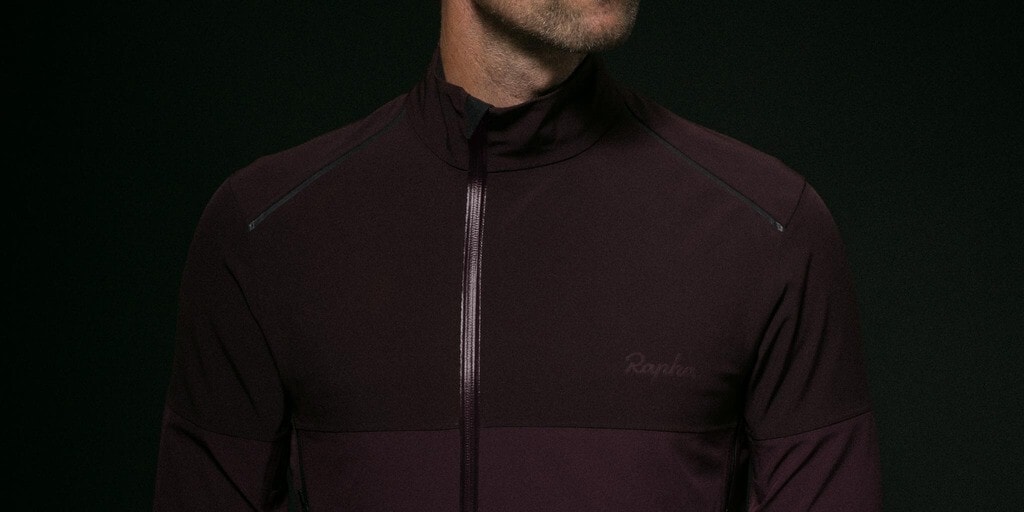 OK more maroon than pink but who is going to argue over hues if you're lucky enough to receive the ultimate in winter cycling jackets this Valentines. Based on Rapha's well loved classic hardshell jacket, the winter version features little details such as a water resistant zip and elasticated inner cuffs to keep out that gnarly winter wind. It even boasts laser-cut drainage holes to allow rainwater to escape during a downpour – how very British.
www.rapha.cc
HIPLOK Wearable Cable Lock POP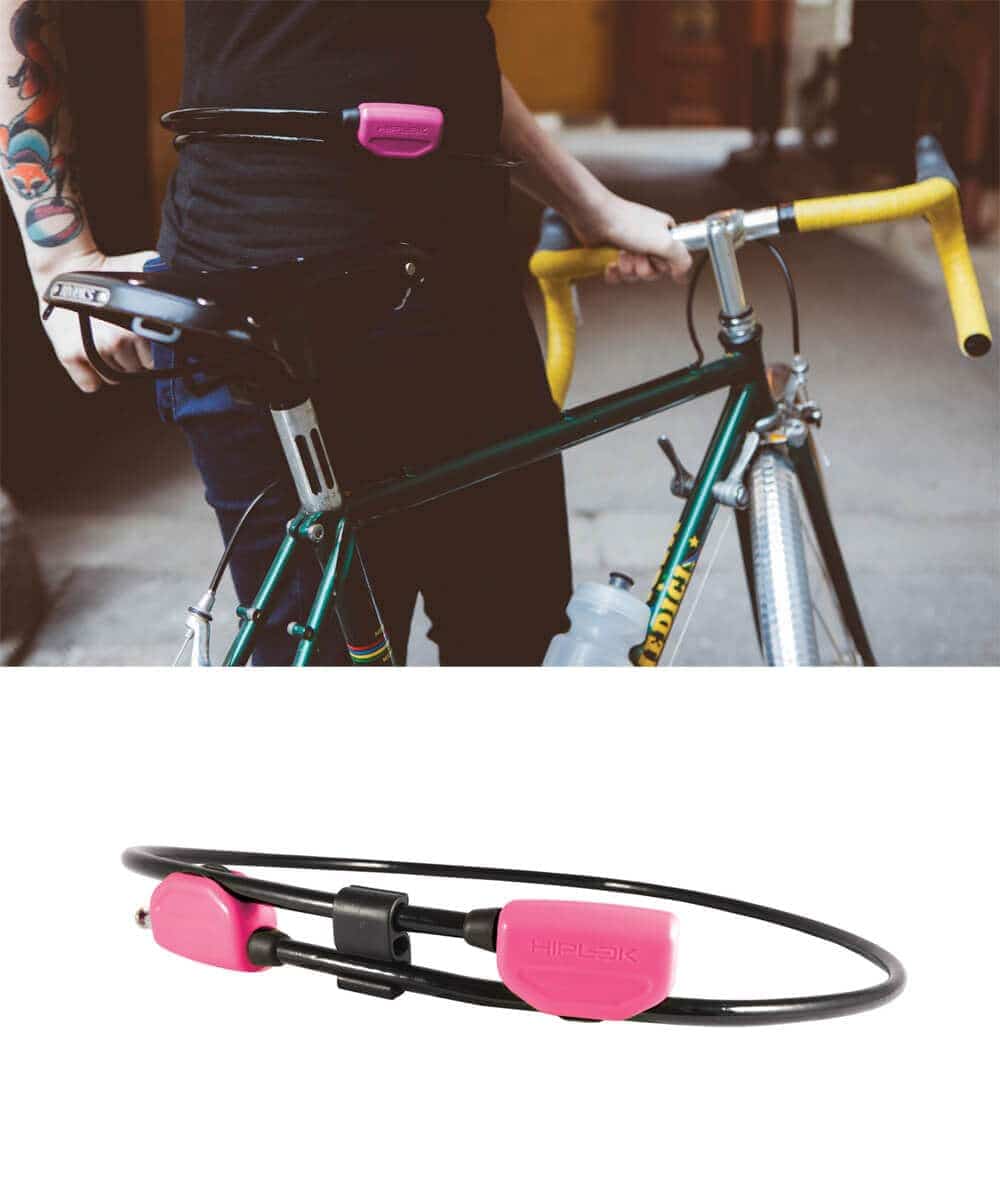 The Hiplok POP wearable cable lock features our unique POP fastening system allowing you to easily adjust it around your waist without locking it you – making it super easy to carry.  And when you're not in the saddle, the quick push-key mechanism makes locking up your bicycle a breeze. A practical lock for low risk areas or ultra-convenient secondary lock and at just £19.99 it doesn't cost a lot to make someone's heart pop this Valentines.
MUC-OFF Amino Ultra Endurance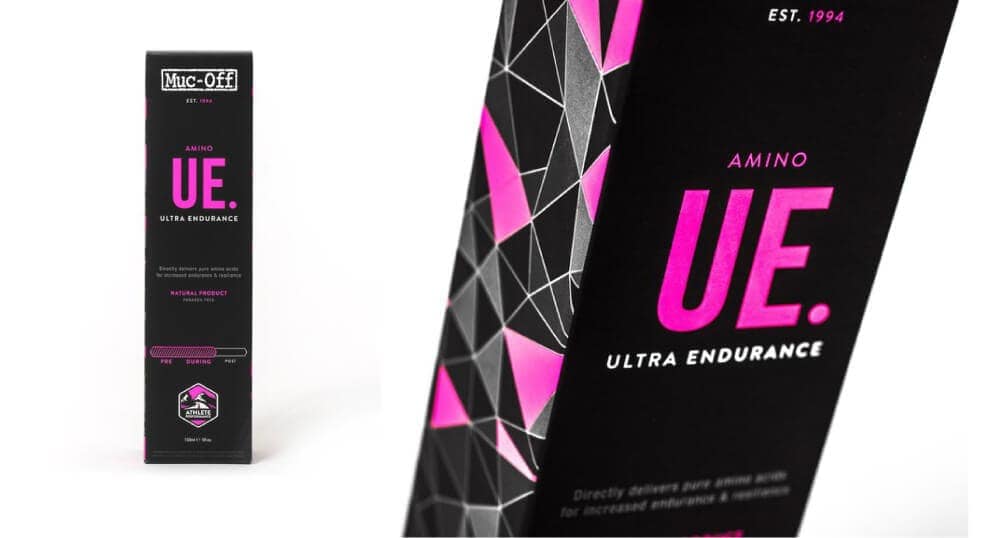 According to Muc-off, their Amino muscle rub "will condition your body to be ready for anything".  We can't completely vouch for that but we have certainly found that it helps our muscles recover after a long ride or jog and works particularly well when you've been training in the cold. So prepare yourself this February a bottle of the good stuff.
HIPLOK Wearable Chain Lock LITE
The world's first bike lock designed to be worn on the body. This tough hardened steel chain features our much-loved, rider proven, patented belt fastening to adjust to fit the body while riding without being locked giving the perfect combination of security and practicality.
PURE FIX Pro Footstrap
These Pure Fix Pro foot straps are made out of ballistic nylon and military grade parts. According to Pure Cycles, they're "the best quality on the market" and judging by their bikes, we believe them. Of course, most importantly they will assist in looking good in the saddle while finding the perfect pedal stroke.