With cycling accounting for 20% of all commuter trips in Denmark*, the Danish won't settle for substandard bike locks. That's why Denmark's Varefakta security testing and accreditation is recognised internationally as one of the toughest standards to achieve.
Hiplok D-locks outnumber our chain and cable locks 3 to 1 in Denmark and we are proud to confirm that both the Hiplok D and Hiplok DX have been awarded the Varefakta security certification.
We thought it was about time we should talk about what our tough D-locks had to go through to get the Varefakta (or "Very Strong" as we like to call it) badge that we are so rightly proud of.
A Step By Step Guide to Varefakta Testing Tools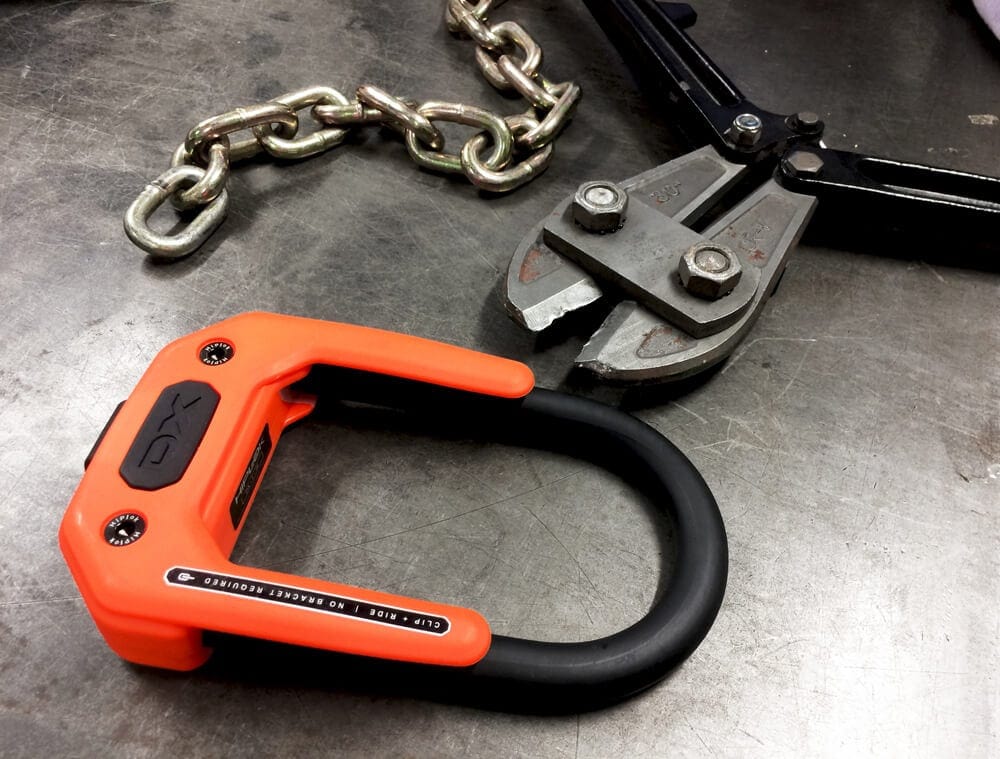 The inspectors at Varefakta equip themselves with the tools of the modern day bike thief. Believe it or not, this includes all of the below.
Attack
Having equipped themselves with the list of tools, the testers then put them in to action as they try to break the locks or open them. Tools may be used simultaneously and alternately with two tools being used for each attempt. Here's some examples of attacks (unfortunately, many of which we know too well in our study of bike crime).
Twisting with a screwdriver and pliers / wrench
Opening of the lcok housing with a screwdriver and wrench
Twisting of bar through wheel with pliers/wrench
Sawing
Cutting
Forced turning and extraction of the lock cylinder
Manipulation / prodding through the cylinder and other openings in the lock
Environment
Particularly relevant for our Northern European friends, is extreme weather testing. In a falsified environment with temperatures down to -20°C, the shackle and bar of the lock are attacked to ensure they aren't brittle to break.
Time
All attacks are timed and it is only after the lock survives for at least 3 minutes that it is awarded Varefakta certification
At Hiplok we stand by the quality and security of all of our locks. Achieving Varefakta standard has been an immensely proud moment for all of us but what matters most is that by building locks which are as strong as possible for purpose, we are staying one step ahead of the thieves.