Buzzbike is shaking up the traditional cycle scheme by giving commuters free bikes. Hundreds of London residents are now given a beautiful single speed Cooper bike along with a Hiplok DX on the basis that they use the bike daily or for all essential journeys. The initiative will be funded through advertising revenue, with brands paying for adverts on the bikes themselves. The first "Buzzbikes" will hit the streets of the capital this September with the pilot scheme exclusively supported by online payment company, Braintree.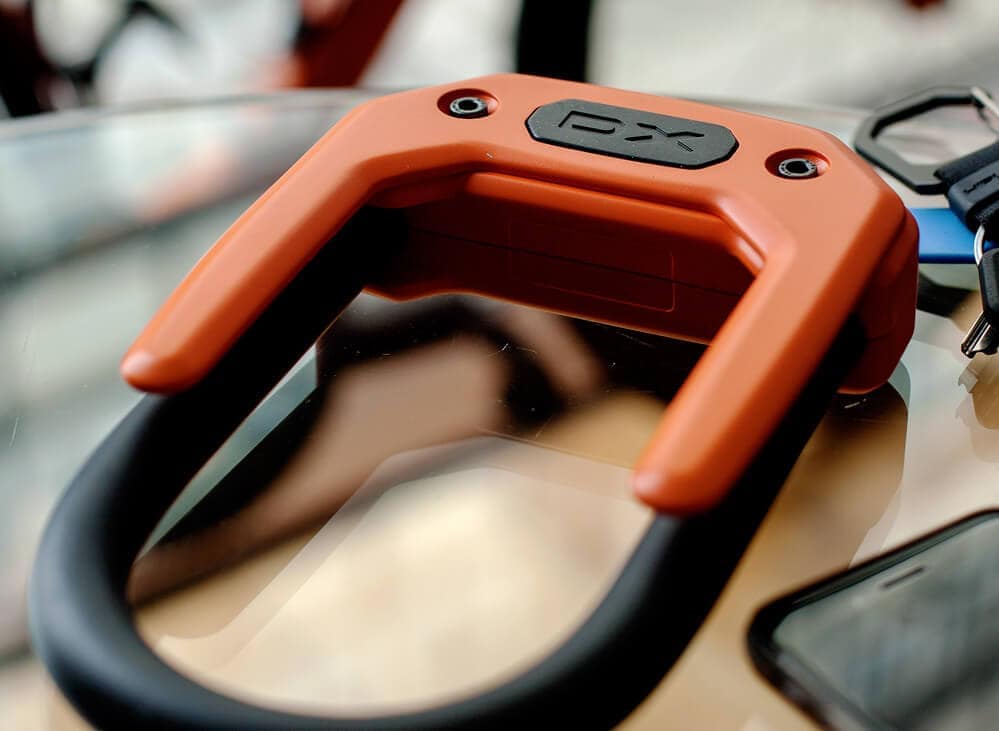 The Hiplok team support any opportunity to get people on two wheels and so we are obviously thrilled to be chosen as the official lock partner of Buzzbike. Every Buzzbike will be secured by a new Gold Sold Secure rated Hiplok DX consisting of a 14mm hardened steel shackle with maximum strength anti-rotation dual-locking tabs. Each lock features our patent pending CLIP + RIDE system allowing it to be carried easily on belts and bag straps.
In the words of Buzzbike CEO & Founder, Tom Hares "In making Buzzbike work, it's important we give the riders the best bikes and equipment. Securing the bikes is vitally important to the success of Buzzbike and the Hiplok DX was the obvious choice as it offers maximum security but is an easy lock to carry so won't compromise the enjoyment of the ride and like all Hiplok locks, it looks great too!"
Find out more about the "Free Ride" at www.buzzbike.london and over the next week, you can catch the "Buzzbike Box" outside the Design Museum until June 14th, featuring four artists who have collaborated to show the creative possibilities on the bikes. Take a picture and post #Hiplok and you could win a new Hiplok DX*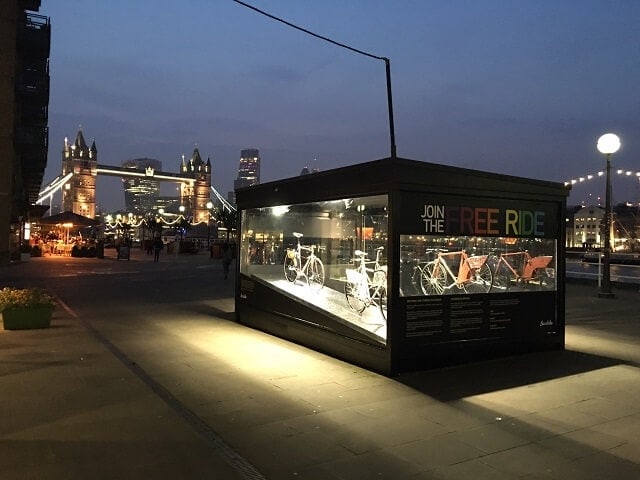 *T&Cs apply. Pictures must be posted by 15.6.16 on social media and tagged #Hiplok. Each post gets one entry in to prize draw to take place 20.6.16. Prize is 1 x Hiplok DX only (colour choice subject to availabilty) and prize is non tranferable. Prize lock can be shipped to UK address only.