Tis the season for giving but with so many truly deserving causes, it can be difficult to decide where to place your support. We thought we'd take the opportunity to highlight some of the cycle-related charities and social enterprises that are close to our hearts and would be grateful of your support this holiday and beyond.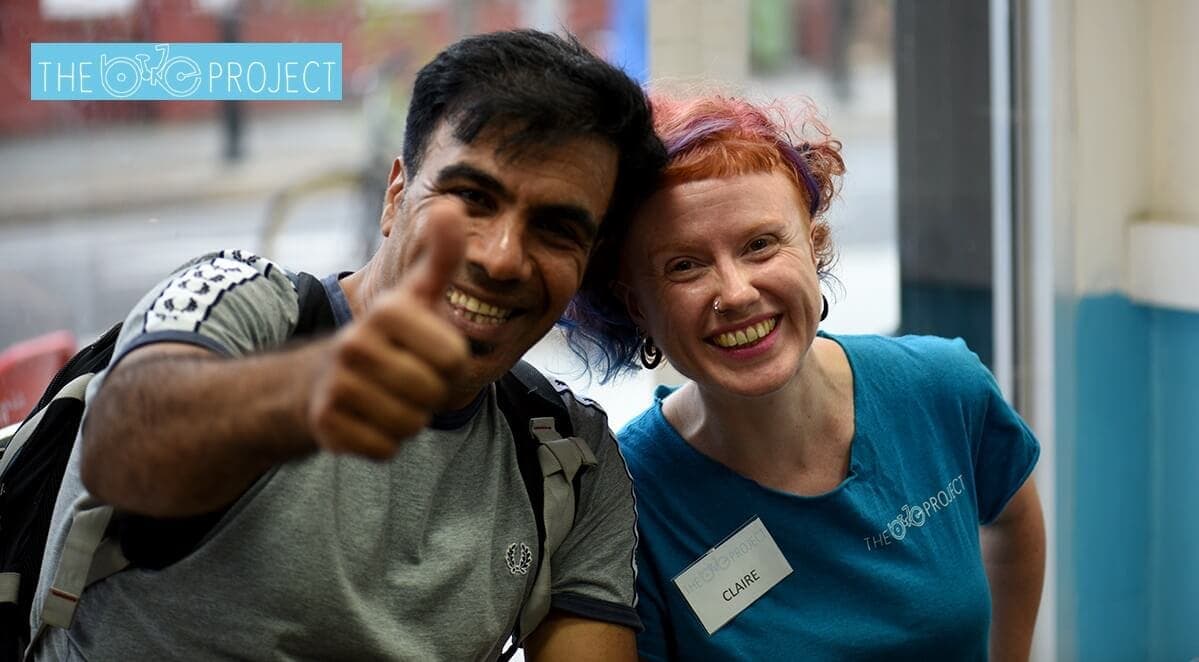 The Bike Project
Thousands of refugees living in London are isolated by expensive transport systems. Having already fled atrocities in their home countries such isolation then prevents access to resources which can ultimately allow them to build a better life. That's why London-based charity, The Bike Project are working to get refugees on bikes. For many the benefits are beyond the provision of a transport resource to cycling as a form of mental therapy. This is especially true for the many children who The Bike Project have recently paired up with two wheels.
How can you get involved? Donate or sponsor a bike www.thebikeproject.co.uk or buy a reconditioned bike from their shop www.shop.thebikeproject.co.uk 
Qhubeka.org
Qhubeka is a South African based charity providing bicycles in rural Africa in return for work done to improve communities and the environment. Qhubeka has provided over 54,000 specially designed Buffalo bikes since 2005 to help mobilize the rural African population. This has had far-reaching benefits for the local community and from improved healthcare to better academic results. It is believed that marks improve by an average of 25% for children who ride a bicycle to school due to a quicker less exhausting commute while healthcare workers can visit more than double the amount of patients per day with a bicycle.
How do I get involved? Donate or fundraise at www.qhubeka.org
Re-cycle.org
Another charity focused on improving life in the developing world through cycling, is Re-cycle. Re-cycle are the largest registered UK charity providing bikes to Africa and they focus very much on sustainability over "hand-outs". They send bikes, parts and spares to several social enterprise partners across different African countries for free. The activity of the enterprise then benefits the local community in a range of ways, from providing access to quality, affordable bikes and on-going repair services to providing local employment and skill development.
How can you get involved? Organise a bike collection, volunteer or raise money through a sponsored bike ride. Find out more www.re-cycle.org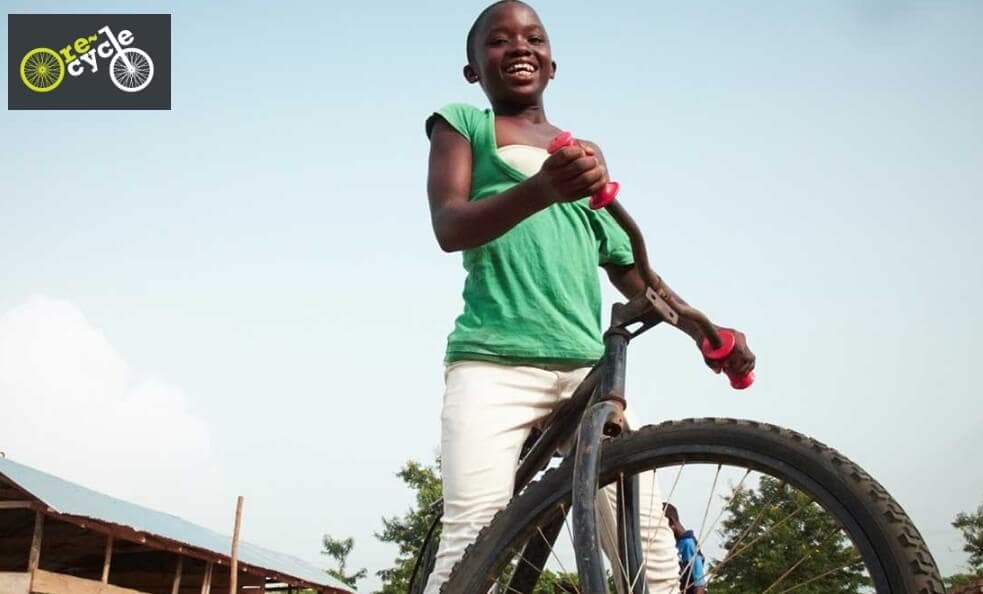 Bike Works
As a "Not for Profit Bike Shop", Bike Works' mission is to actively change lives and provide positive experiences using the bicycle. We first met the Bike Works team of mechanics volunteering at the Bicycle Film Festival in 2013. Many had a story to tell about how after very tough times, finding a traineeship through Bike Works and joining the team, helped them learn new skills, become employable and ultimately turn their lives around.  In addition delivering bicycle repair classes and qualifications, Bike Works also sell and repair bikes and provide cycle training for the community out of their hub in Bethnal Green.
How can you get involved?  If you are London based, pop in to their hub in Bethnal Green or get in touch via their website or social on volunteering opportunities. http://www.bikeworks.org.uk/