Are you looking for a lightweight bike lock? Weight always comes near the top of the list of criteria when looking for the right bike lock. Security ratings and price are vitally important, but it is also pointless investing in the strongest bike lock possible if it's too heavy to take with you in the first place.
Equally, when searching for an easy to carry lock, remember that practicality is not necessarily measured in kg or lbs. Check out our top bike locks if you are looking for security you can always take on your ride.
Z LOK is an ultra-lightweight, armoured, lockable zip-like tie. Its steel core protects your ride from opportunist thieves at short pit stops and is also great for securing accessories and helmets, as well as for securing bikes on roof racks. Weighing just 20g, it's perfect for sticking in your jersey pocket on a road ride, ready for those coffee stops.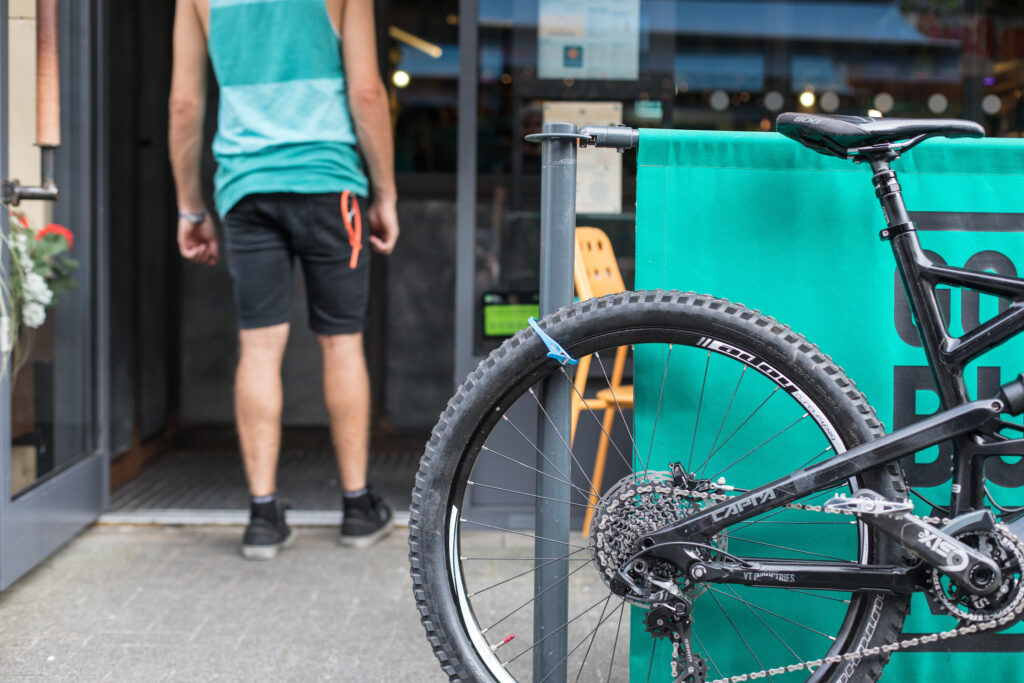 Pros: Ultra-lightweight (20g)
Cons: Basic security for short pit stops only
At the other end of the security scale is the Hiplok DX. At only 1.1kg it is one of the lightest Diamond Sold Secure locks on the market. Its 14mm hardened steel shackle with anti-rotation tabs and double locking, keep your bike secure. Plus, with Hiplok's patented CLIP + RIDE system and optimised sizing it can easily be worn on bag straps or belts, making it super easy to take on your ride.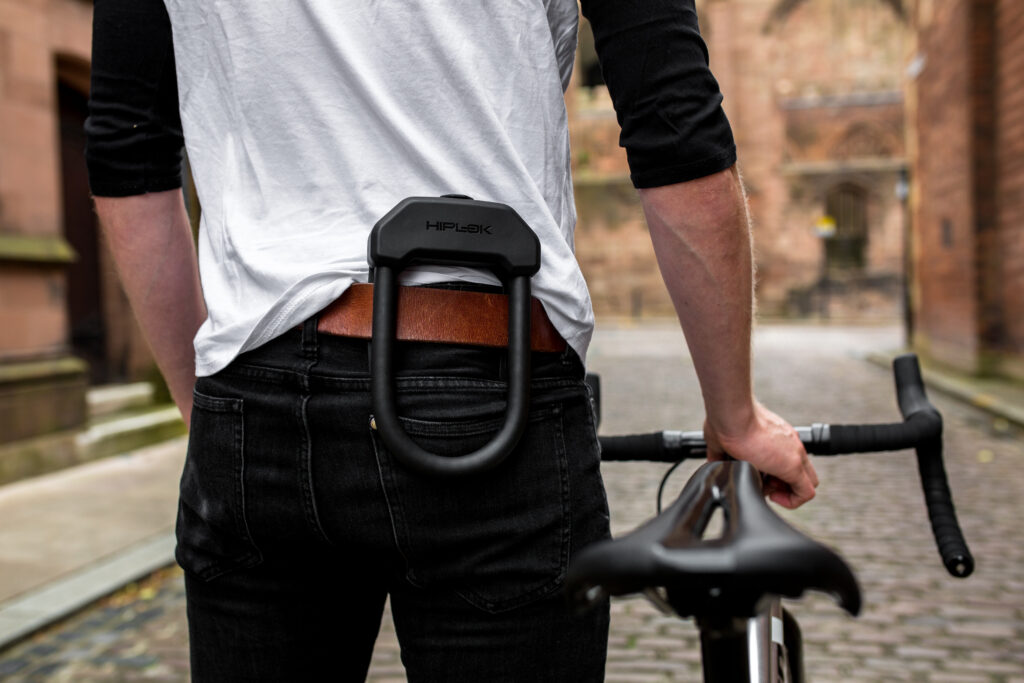 Pros: Diamond Rated Security
Cons: U Locks offer shorter locking length than chain locks
Hiplok is renowned for the original wearable bike lock. LITE is the lighter weight version of Hiplok ORIGINAL and it packs a punch for security to weight. This Sold Secure rated 6mm chain and 8mm hardened steel padlock provide a great balance of protection and practicality. LITE weighs 1kg but its patented belt-like design, which adjusts to fit your body without being locked to it, means you hardly notice it when cycling. This makes it easy to take a longer length chain lock on your ride.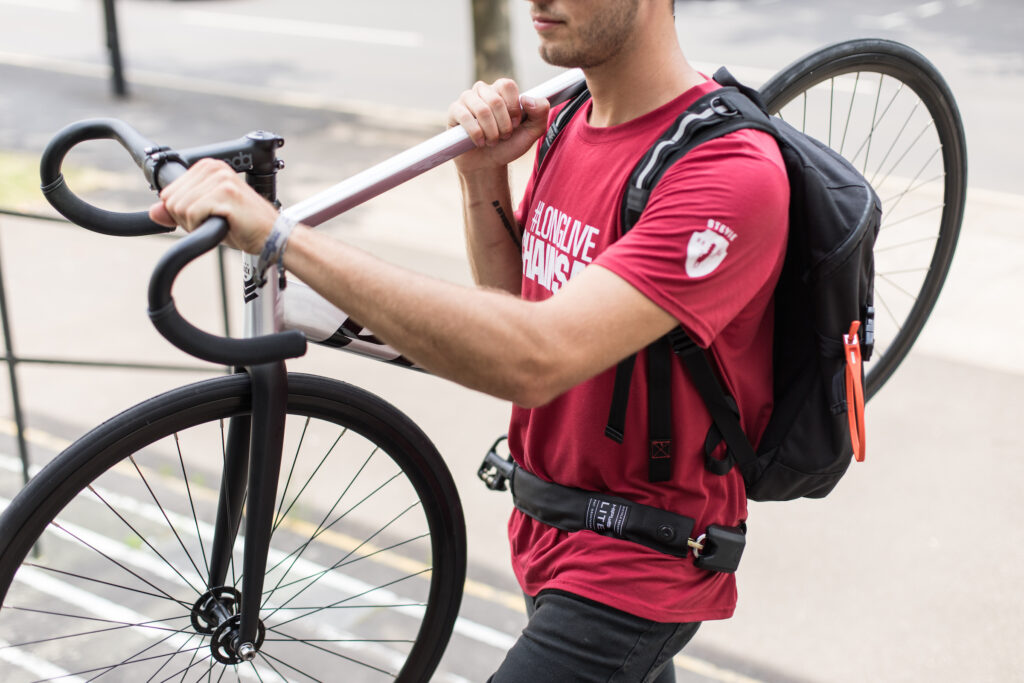 Pros: Longer locking length is ideal for E-bikes
Cons: Chain locks are by nature heavier than similarly secure U Locks (although the patented wearable design on this one means you won't feel the weight!)
SWITCH is Hiplok's first folding bike lock. If you're looking for Sold Secure level security but want to easily carry your lock on your bike, it's a great choice. Folding locks offer longer locking in a compact package. SWITCH consists of hardened steel bars which unfold to offer longer, more flexible locking options. But what makes SWITCH so practical is its mounting system which attaches directly to your bike bottle mount for easy carriage. And the unique included SWITCH plate allows you to switch easily between carrying lock or bottle – depending on your type of ride.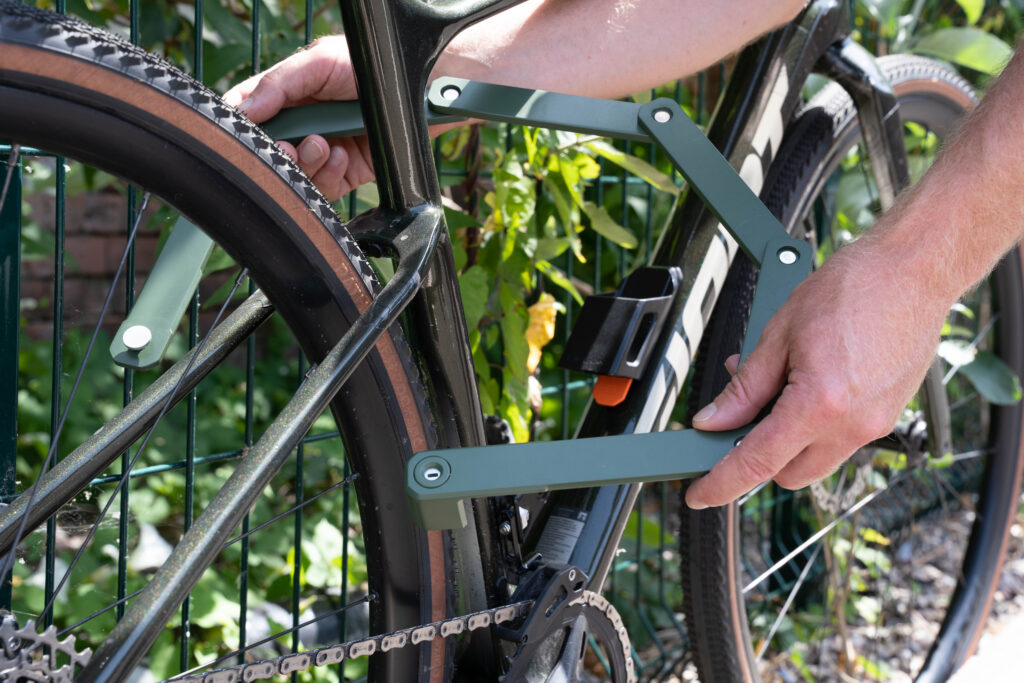 PROs: Ideal if you are using your bike for commuting and leisure riding
CONS: Consider DX instead if you need maximum security
If you're still not sure which is the best lightweight bike lock for you, check out our 'Find your lock' page for some suggestions.
Happy riding!