This year, we celebrate a decade of Hiplok. It's ten years since product designers and cyclists Ben Smith and John Abrahams launched the original wearable bike lock. That original wearable bike lock provided a springboard for future innovation and we are proud to say that Hiplok security and storage products are trusted by cyclists and outdoor enthusiasts the world over. We asked Ben and John to put into their own words what the last ten years has meant to them and also what's in store for the next decade at Hiplok.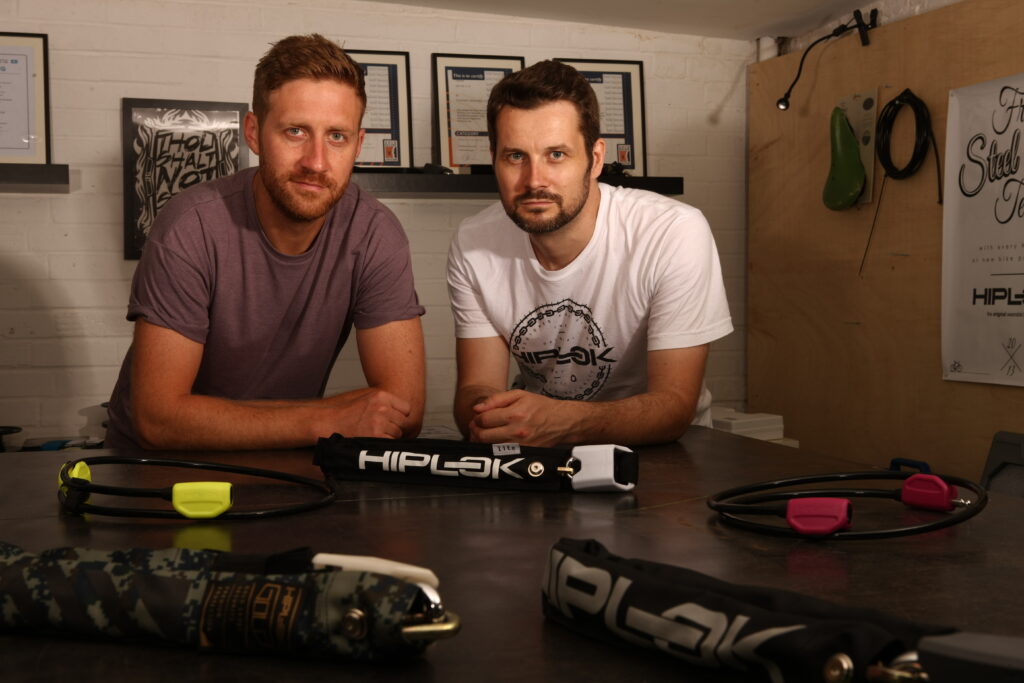 John Abrahams
The past ten years has been a hell of a ride. Being product designers, we have an innate desire to design, develop and bring to market products that people will use in their daily lives. As someone that loves cycling, the Hiplok original wearable bike lock has that functional purpose which is so important, it solves the problem of how to take a strong lock with you.
We launched Hiplok to bring that original wearable bike lock to market and since then, Hiplok has provided a platform for bringing innovation to the bike and outdoor sports world. As a product designer, it is very rewarding to have the opportunity to be fully in control of the products you launch and winning awards such as the Design and Innovation Award has been a highlight. But perhaps the most rewarding thing is seeing people using and enjoying using our products every day.
Of course, as any business owner will tell you, it hasn't always been a smooth ride. Turning a good idea into a sustainable business is challenging. But the positives have outweighed the sleepless nights and there's nothing better than standing on a show stand at Sea Otter or Eurobike, speaking directly with customers about how they use our locks or sharing the next idea.
On that note, the ten-year milestone represents an opportunity to look ahead to the next ten year. We've got an exciting product plan and in particular, something launching in the next year which we believe represents a significant step forward in security. I'm super excited about sharing that with our customers and in the meantime, I'd like to thank everyone that has supported us over the past ten years, it is a cliché but so true – we couldn't have done it without you. Happy Birthday Hiplok!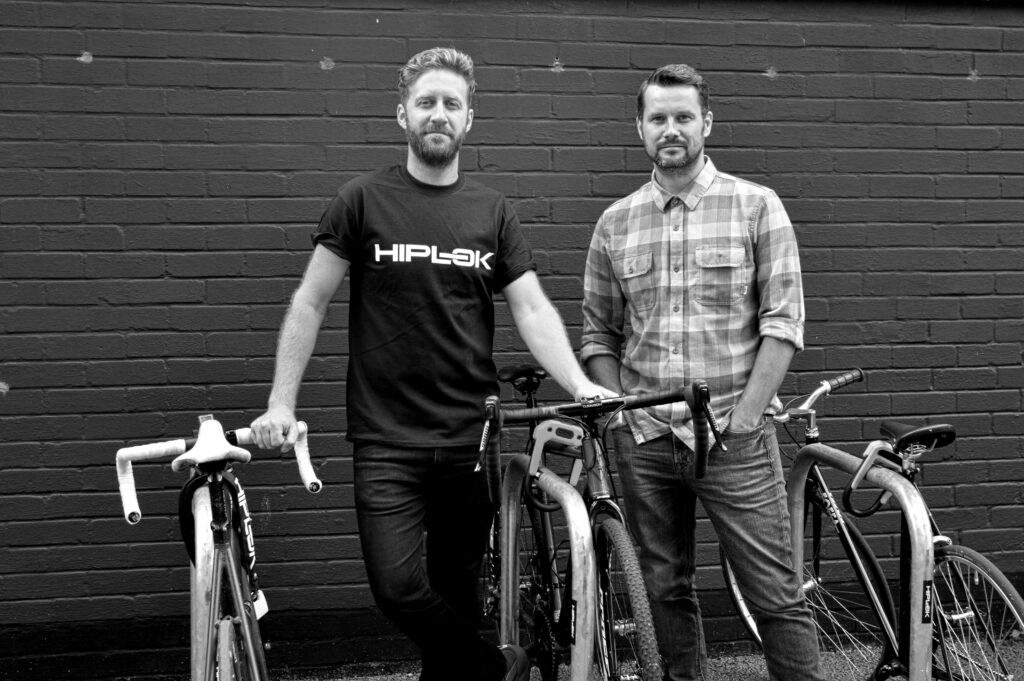 Ben Smith
Since I can remember, I've been passionate about cycling and mountain biking in particular. The combination of adrenalin, mind-relaxation and fitness that bikes can bring is unrivalled. That's why I feel so lucky to have been able to spend most of my career in the cycle industry and the last ten years, since launching Hiplok has been the best journey.
We always knew Hiplok would be more than designing a wearable bike lock. Building a brand has provided an opportunity to deliver well-designed products we believe in and most importantly, solve problems for our customers. I remember the first time I saw a cyclist wearing a Hiplok Original in London, the reflective Hiplok logo bounced from the sleeve and it was such a fantastic feeling to see first-hand a product we'd created in daily use.
I never forget that moment. The past ten years have been driven by rider needs and that's what the next ten years will be built on. I'm looking forward to seeing some of our super progressive new products in London…Munich, Sydney and New York soon.
Thanks to all of our customers, riders and friends everywhere and here's to the next decade!