WHERE BROOKLYN AT?
For this installment of STORE OF THE MONTH, we look across the pond and asked the guys at Kween Kargo Bike Shop to tell us about their corner of Brooklyn, the perils of being a cycle courier in NYC and how the industry is improving for the better.
Can you tell us how the shop got started?
Kween Kargo Bike Shop was originally founded as the Brooklyn Cargo Bicycle Company operating out of Clinton Hill, Brooklyn. We had the same mission and goals- to provide quality & affordable repair services for NYC's commuters and working cyclists- but in a warehouse loft venue. After spending two years incubating we moved into our current storefront in Greenpoint, Brooklyn and re-opened January 2nd of 2017. Myself (Camille) and Christopher met while working together in a local cargo bike courier cooperative that has since been disbanded. While Christopher came into the arrangement with almost 10 years experience as a wrench under his belt, I had some humble home-mechanic skills gained by volunteering in local bike initiatives and working on my own bike. I was lucky enough to be one of the 2017 recipients of the QBP Women's Mechanic Scholarship for the United Bicycle Institute and so i'm now also a certified bicycle technician.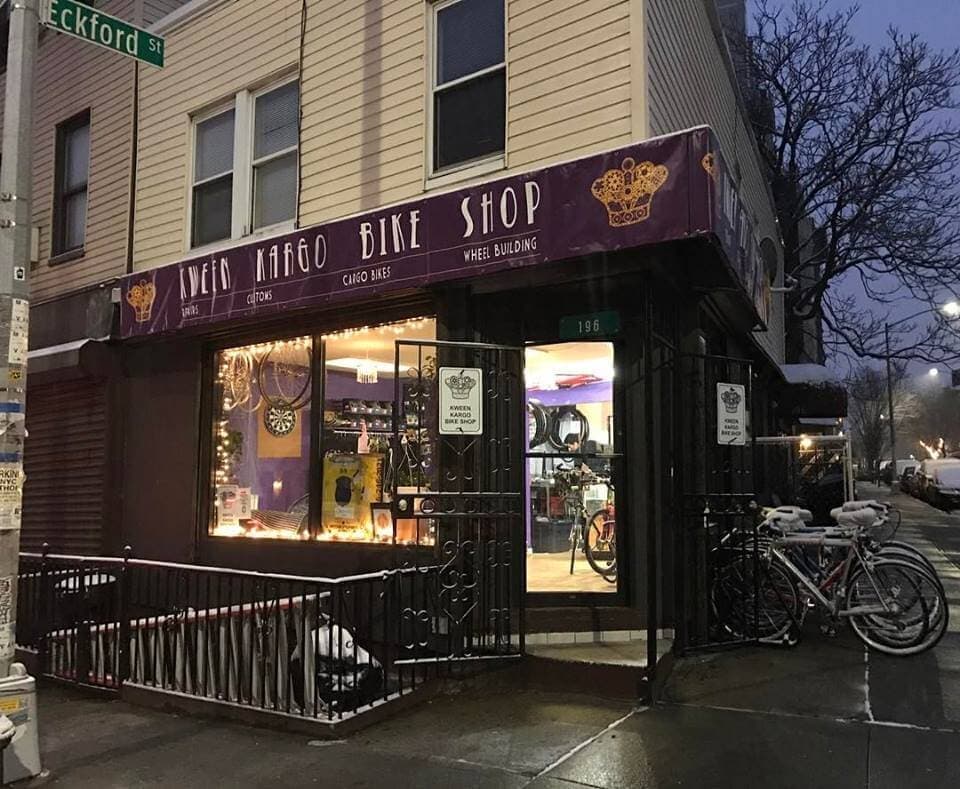 Tell us about your first bike?
I'm not sure if either of us remember our kids bikes, but for Christopher his first city bike was a red Dawes lighting 1000 ordered new from bikes direct and upgraded by Chris at one of his first shop jobs in NYC. He rode that bike into the ground and had some of the worst crashes of his life on it. Blew out both knee caps at different times, required a CT scan, 6 staples, 7 stitches, and nearly broke his neck and collar bone more than once. I was gifted my first "real" bike in 2010 by an ex-messenger who couldn't ride anymore due to occupational injuries. It was a 56cm raw aluminum Iron Horse road bike I called The War Horse and despite being an off-brand bike it was quite the gateway drug. That's part of why I don't judge other people's bicycles; whatever gets people out and riding works! When that was stolen it took me a few more bikes until I found my one true love- the Larry vs Harry Bullitt. Both of us have a whole collection of lovely bicycles now. And for the record, despite being a cycle commuter since 2010 I've only crashed once and the fall-count only went above 10 this year. Ride smart, wreck less!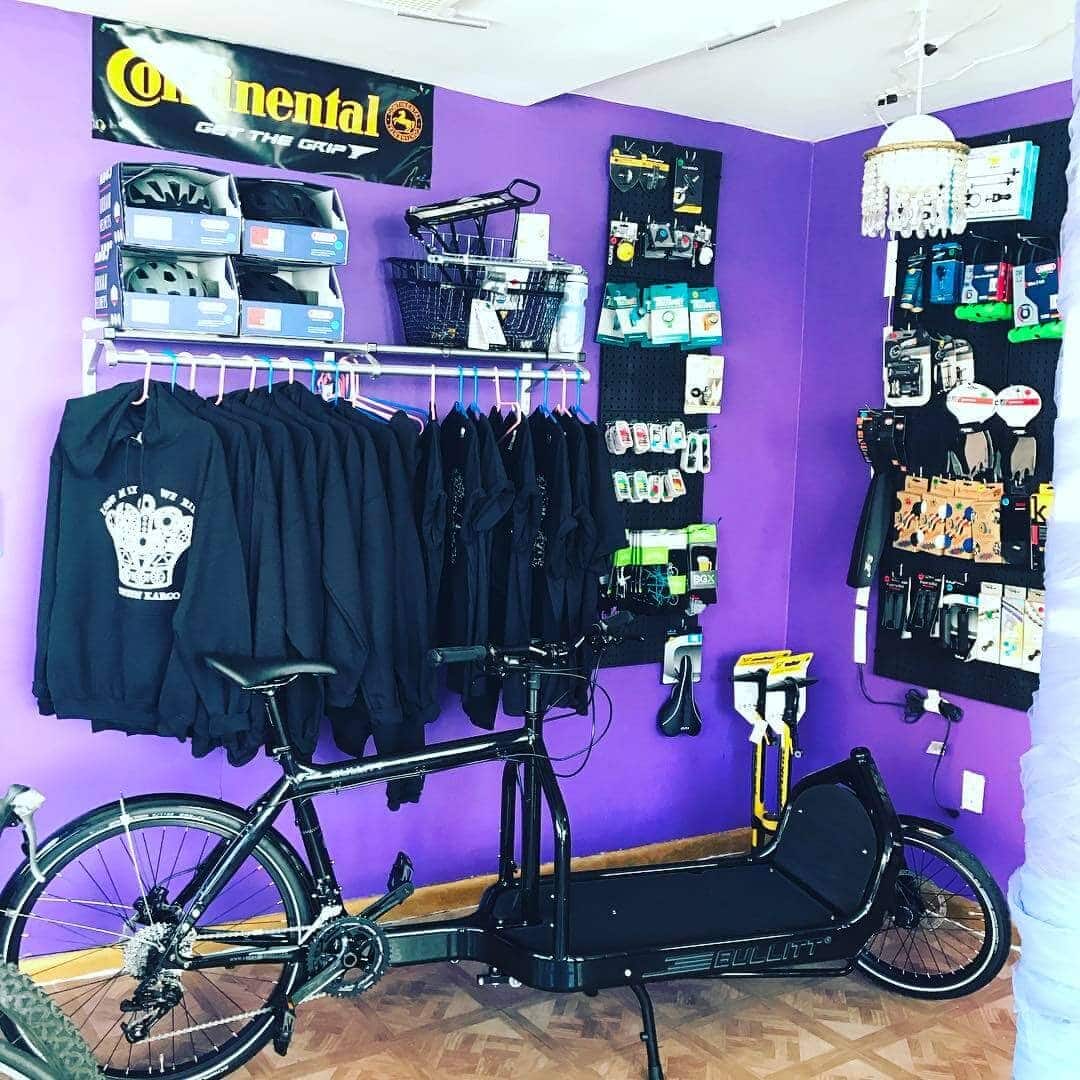 What's currently exciting you in the world of cycling?
There are a lot of reasons to by psyched on cycling right now, from new tech to expanded cycling infrastructure in major cities to UCI/USAC becoming a little more mainstream in sporting. However, for us the most exciting development is the way in which brands and industry stakeholders are flexing their finances and resources to support under-supported ridership. In the past few years we have seen countless all women's, trans, and gender non-conforming teams pop up offering athletes who didn't previously feel comfortable in the team environment a safe space to get gains. We've followed the trend ourselves and sponsor our own shop team. We've also seen better representation of women and people of color in advertising, marketing, and coverage. In fact we've even seen shops be more conscientious about who they are hiring, increasing good relations between bike shops and their customers. Being a POC owned, queer focused/friendly business, we notice these changes and hope it continues to happen. I was a bike shop customer myself not so many years ago, and remember it being an awful experience every time. Now I can be there for people when they're having trouble with their bike in an informative, enthusiastic, non-oppressive manner.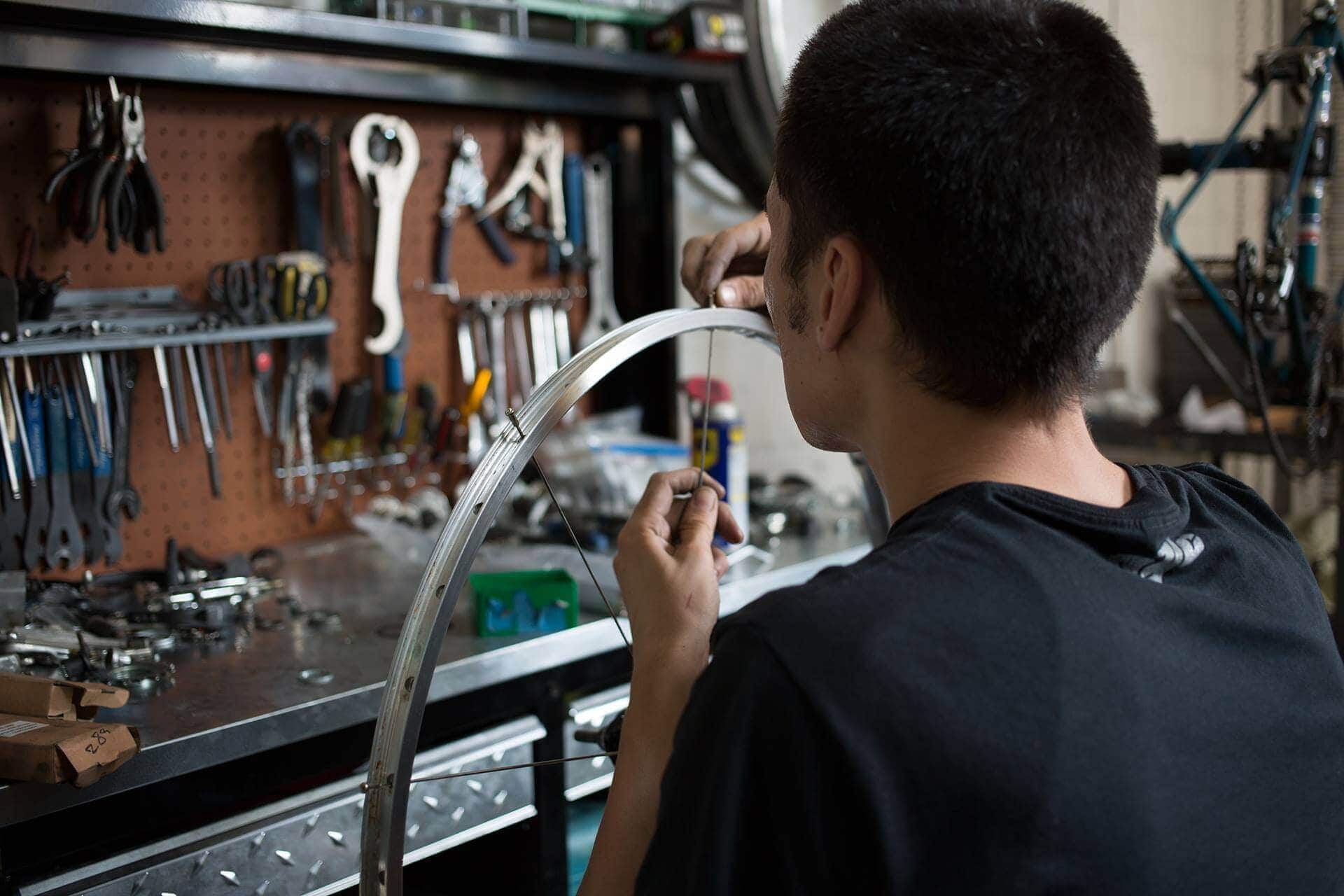 How did you become aware of Hiplok and which is your favourite lock?
Hiplok has been on our radar for a while now. Chain locks are very popular in Brooklyn since bike parking can get a bit sketchy. Sometimes you just gotta lock to a tree to run into the store for a sec and a U Lock can't help you there! So we always liked the look of the original Hiplok chain locks but found the price a bit prohibitive for our customer base. Now with the release of the Hiplok LITE we can offer commuters a cost-effective lock with the added bonus of being extremely easy to carry. To us, the best part about these locks as well is that you don't have to just hope your chain is neither too big or too small to toss around your waist; you can adjust the waistband to ensure the lock is secure but also not inhibiting your breathing while you ride. Finally, we're glad that we will never again run the risk of accidentally locking our tee-shirts into the lock chamber! Great way to ruin your favorite tee-shirt.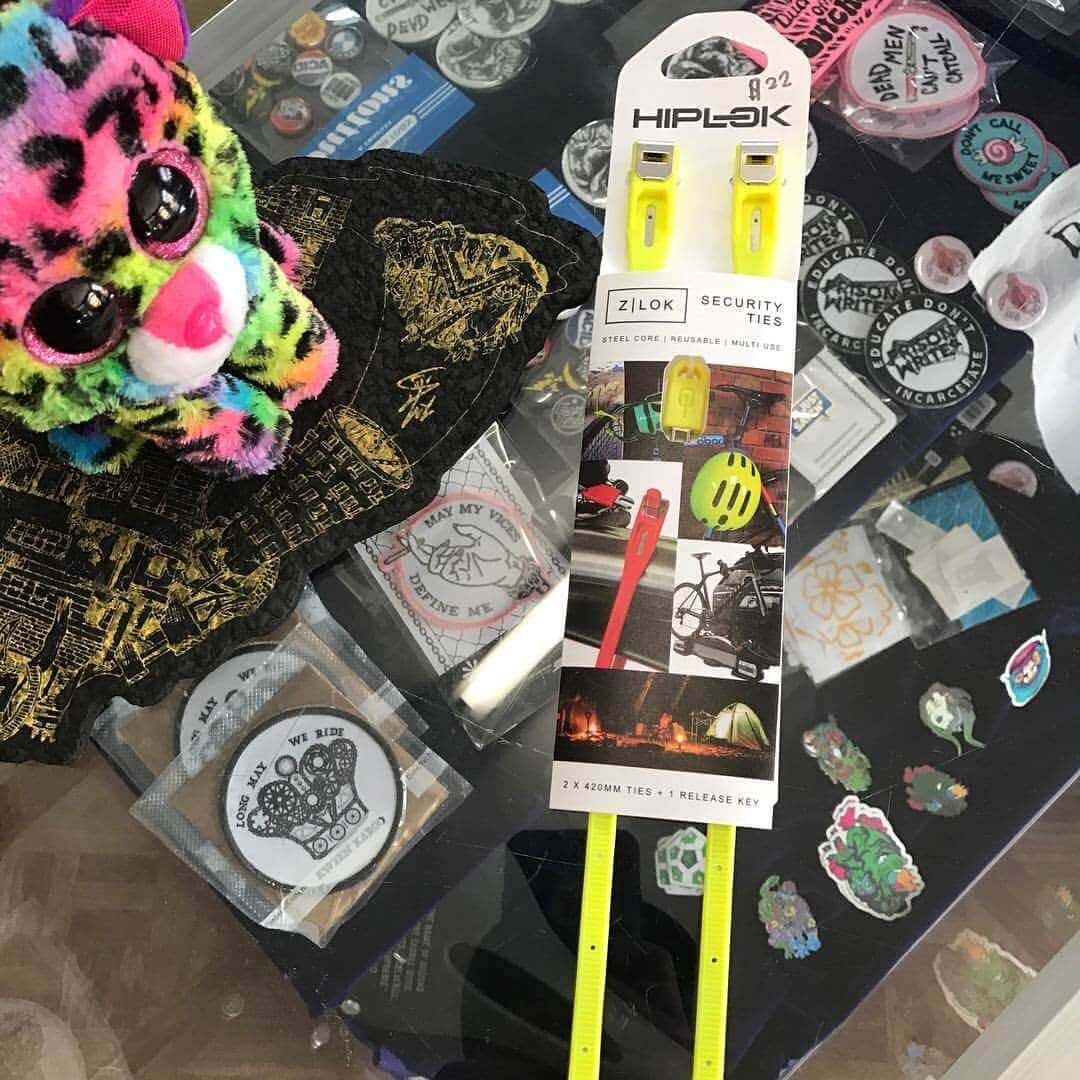 For us here at Hiplok, Sunday is always the best day of the week for getting out there on the bike. Tell us what would be your perfect Sunday ride.
When we lived closer to Central Brooklyn we would often bike down to Coney Island on a day off when the weather was nice. The cool thing about biking to Coney is you get there the same way most Brooklynites have since 1894. Many people don't know but the Ocean Parkway Greenway which ends at Brighton Beach was the first bikeway built in the US. Funny enough, they originally paved it in limestone and had to repave it in a few years later, but when you're cruising south you can almost picture how grand it must have been. It's also easy to become a bit of a beach bum when you have a cargo bike, being that you can carry anything you could possibly want and take a little one-day vacation every weekend.
Now that we live about as far North Brooklyn as one could get, it's a bit much to bike all the way to Prospect Park, let alone Coney, on any given Sunday. Now we like to pop over the Greenpoint Bridge, just down the street from the shop, and take the bikeway to Queens Boulevard. Queens Boulevard was notoriously known as the Boulevard of Death to locals, being a treacherous roadway that cost many a cyclist & pedestrians' life.  After a long, hard-fought campaign from Transportation Alternatives and other community activists the Department of Transportation rolled out 8 total miles of wonderfully designed Greenway along the busiest stretch. Although you occasionally get caught at a light here and there, and have to be mindful of cars merging onto the service roads, we find its a great place to get your intervals & laps done far away from the Sunday crowd at Prospect or Central Parks. I am also happy to report that since the Greenway was installed, not a single cyclist has been killed on Queens Boulevard since. Now that's progress!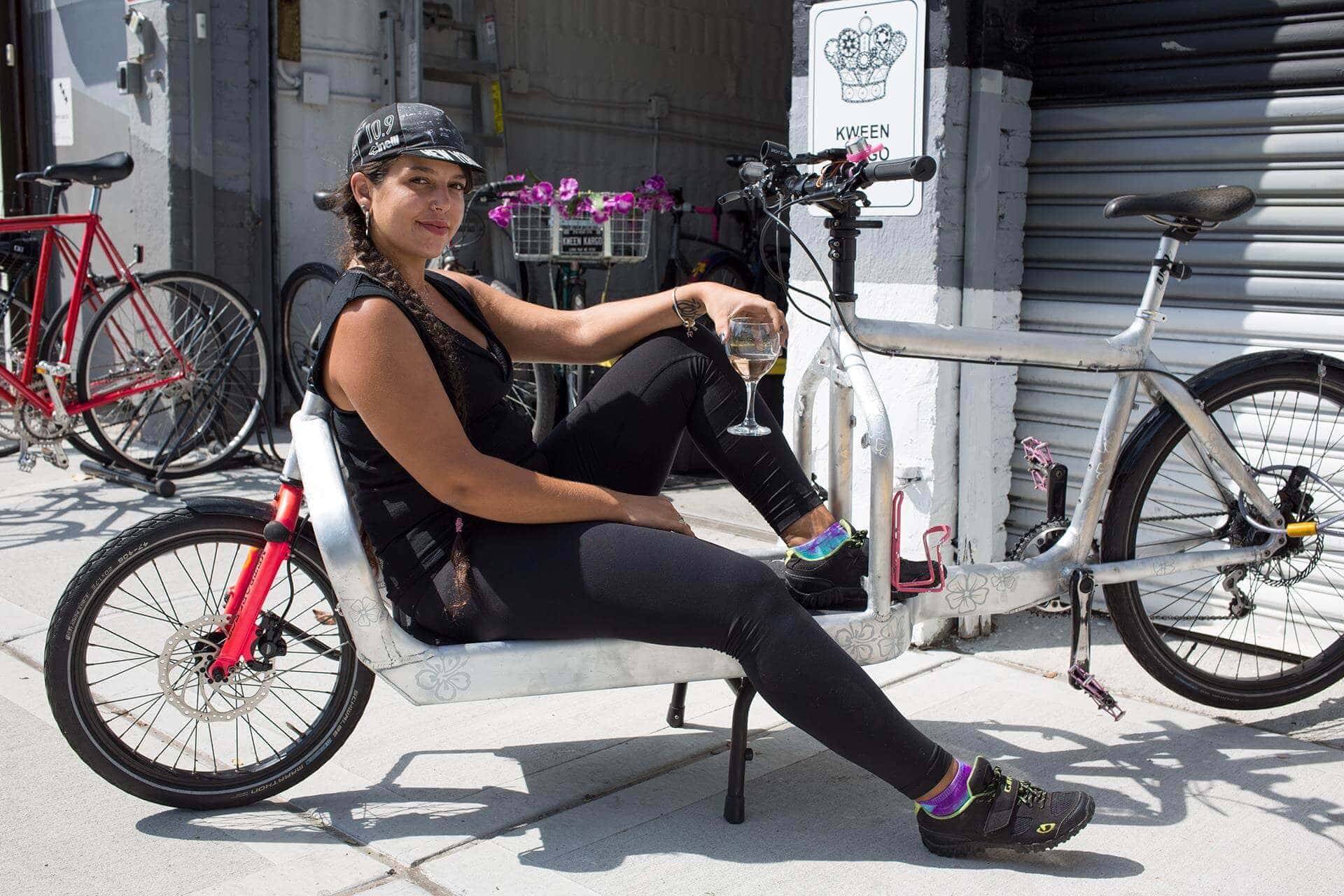 https://www.kweenkargo.com