Lighter evenings put a spring in our step and momentum in our pedals as we gear up for the new season. Here's our pick of some of the best things to freshen up your ride this spring.
Vulpine Sunset Hoody
When we recently dropped in to the Vulpine SS 2016 press launch, there were so many "must get" pieces that it's hard to pick just one favourite. But we reckon the Sunset Hoody (available in mens and womens cuts) is a perfect spring investment. Designed for chilly morning commutes as well as post-ride chilling, it's versatility should see you through the season both on and off the bike. Featuring soft merino fleece that doesn't just feel "snuggly" but wicks away moisture and a full zip hood to keep that pesky wind off your neck. www.vulpine.cc
SeaSucker Talon Bike Rack
Take advantage of the longer days and get out and explore some new rides. Although we're advocates of two wheels over four, there are times when you just have to take your car to reach the best riding. And now with SeaSucker, taking your bike with your auto is a breeze. SeaSucker bike racks use incredibly strong vacuum mounts which allow you to temporarily but securely mount your bike to the roof of your car without the hassle of permanently attaching any hardware. It's so easy to install (taking less than a minute), incredibly strong and weather/UV resistant. We can personallly attest to its usability and resiliance as we have one at Hiplok HQ which has now transported various bikes on various vehichles the length and breadth of the UK. www.seasucker.com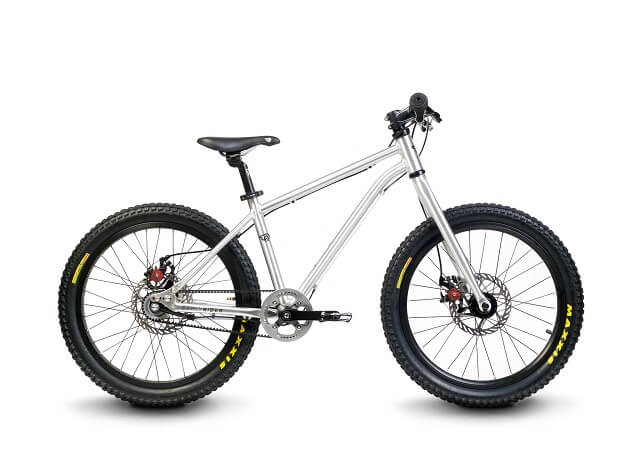 Early Rider Belter 20″ Trail 3S
It's the perfect time of year to get the whole family out riding and there is no cooler way than the Early Rider Belter to get your favourite little person on to two wheels, whether it be the school commute or hitting the trails. Not only does this bike look awesome but it's aluminium frame and lightweight Maxx Daddy tyres keep weight to a minimum on this three speed bike and natural suspension provided by the tyres maximise rider control whatever the terrain. As winner of the Eurobike 2015 Gold Award, the bike screams enduring quality. Although it's designed to last your budding pedal junkie up to 4 years of their riding career (recommended age 6-9), we reckon its an investment that will be passed down way beyond that. www.earlyrider.com
Royal Racing Storm Short
As selected by Hiplok co-founder, Ben Smith, who has had his eye on a pair since Eurobike last year. We all know Spring riding can be variable so versatility is key to all clothing this season. The Storm Short is 100% waterproof but has a 3 layer breathable, technical fabric which is "stretchy" enough to be comfortable worn directly next to the skin when trail riding whatever the weather. Oh, and as with all Royal Clothing it looks pretty damn fine too. www.royalracing.com
Rapha Souplesse Socks
Trying to write a gear blog without featuring Rapha is pretty tough and we've failed again this season! Although, this time we are looking at their essentials and there isn't much better for warmer weather riding than their Souplesse socks. One feel of them and you'll be hooked before you even get them on your tootsies. Rapha talk about socks for the "style conscious" cyclist and while that's a given, you will be impressed by their performance keeping your feet fresh and comfy whether on a bike or in an overheated office! www.rapha.cc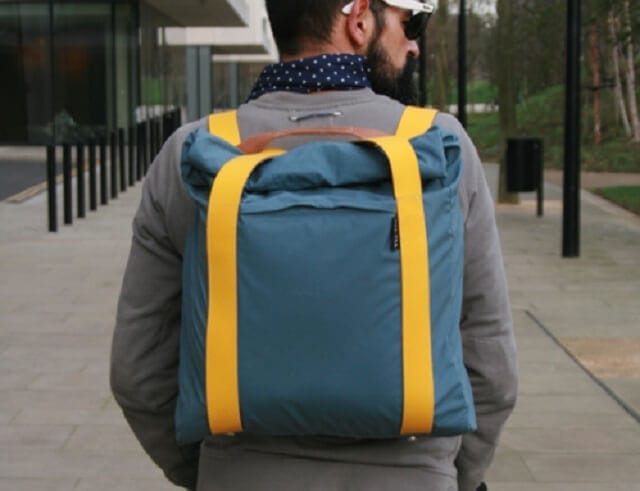 Vel-oh Commuter Bag
We first came accross Vel-oh at Leadenhall Festival at Ride London a few years ago and were impressed immediately by the style and quality of their hand-crafted commuter bags. Though not a small price tag, we think their commuter bag is a great investment. Simplistic design and functionality at it's best, the Commuter bag is a beautifully made backpack come day tote bag – pockets in all the right places, water resistant and looks fabulous. We love their new Sunshine colour for spring. www.vel-oh.com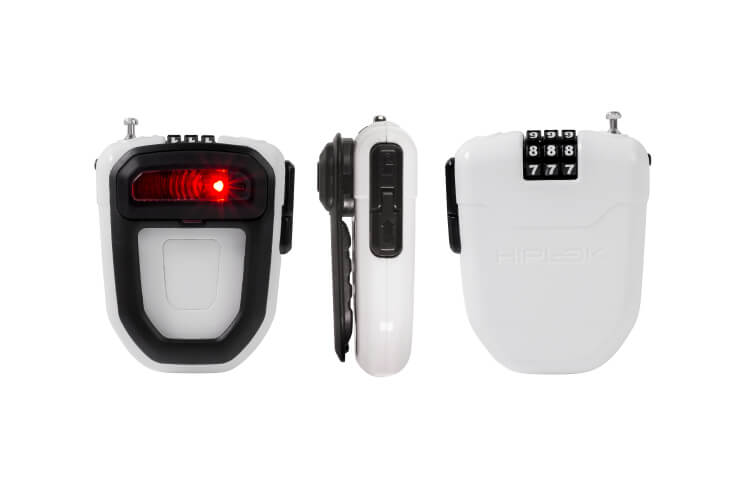 Hiplok FLX
In addition to our Sold Secure rated chains and D-locks (including the new maximum security DX), this Spring we are excited to launch our first products aimed more at the enthusiast rider. This includes the much awaited Hiplok FLX – the first wearable cafe-style lock with integrated 10 lumen rear light. Just clip the lightweight 1m retractable steel cable combo lock on your jersey pocket or bag strap to give your bike extra protection at short cafe and pit stops. And the rear light will give you the added protection you need when dusk falls on those long road and trail rides! Shop Now.