For our October Store of the Month we are back in the "Big Smoke" visiting one of the capital's coolest Bike stores/Cafes, Soho Bikes.  
We caught up with SB's Nick to talk, coffee, upcoming in-store events and being a hub for MTB enthusiasts in the city.
Soho Bikes is an amazing bike shop & cafe, right in the heart of London's West End, tell us a bit about how you got started?
When we started there was only Rapha doing the 'cycle cafe' thing in the west end. There were several other cycle cafes around London and we knew you didn't need to be an out-and-out road specialist to succeed.  So we chose to focus on the area of cycling that we enjoyed, namely riding around town and mountain biking, and essentially that is where we still focus today.

 Favourite coffee?
That's a harder question to answer, it depends on the time of day, the type of drink etc.  The safe answer is one of our bespoke roasts from Origin Coffee Roasters, which this month is La Providencia from Guatemala.

You guys are known for hosting events in store, what do you have coming up? 
A couple of weeks ago we hosted the launch party for Brother Cycles' new 29er adventure bike, the 'Big Bro'. We have a few more things lined up before Christmas but sadly they are all under wraps at this stage!

The stores obviously in an iconic part of London, what's the cycling community like there?
In a word, huge! London has an incredibly strong cycling scene that ranges from the occasional commuter through to elite level road and mountain bikers.  Given the number of cyclists in the city it's probably fair to say the cycling community is pretty diverse and in a way quite separated; there are enough people on bikes that I guess communities tend to form around certain disciplines, probably more so than they do elsewhere in the country. I like to think we act as a bit of a centre of the mountain bikers in town, just because that is an area where we offer some specialism, but I know there are plenty of London mountain bikers that have never heard of Soho Bikes.
How did you become aware of Hiplok? 
Since we opened we've known about the product, but it wasn't until Hiplok started becoming available through Fisher (now Zyro Fisher) that we started stocking the brand.
 What is your favourite Hiplok and why? 
The LITE, because it combines a Sold Secure Bronze standard lock in a very lightweight and easy to carry package that you can buy for under £50.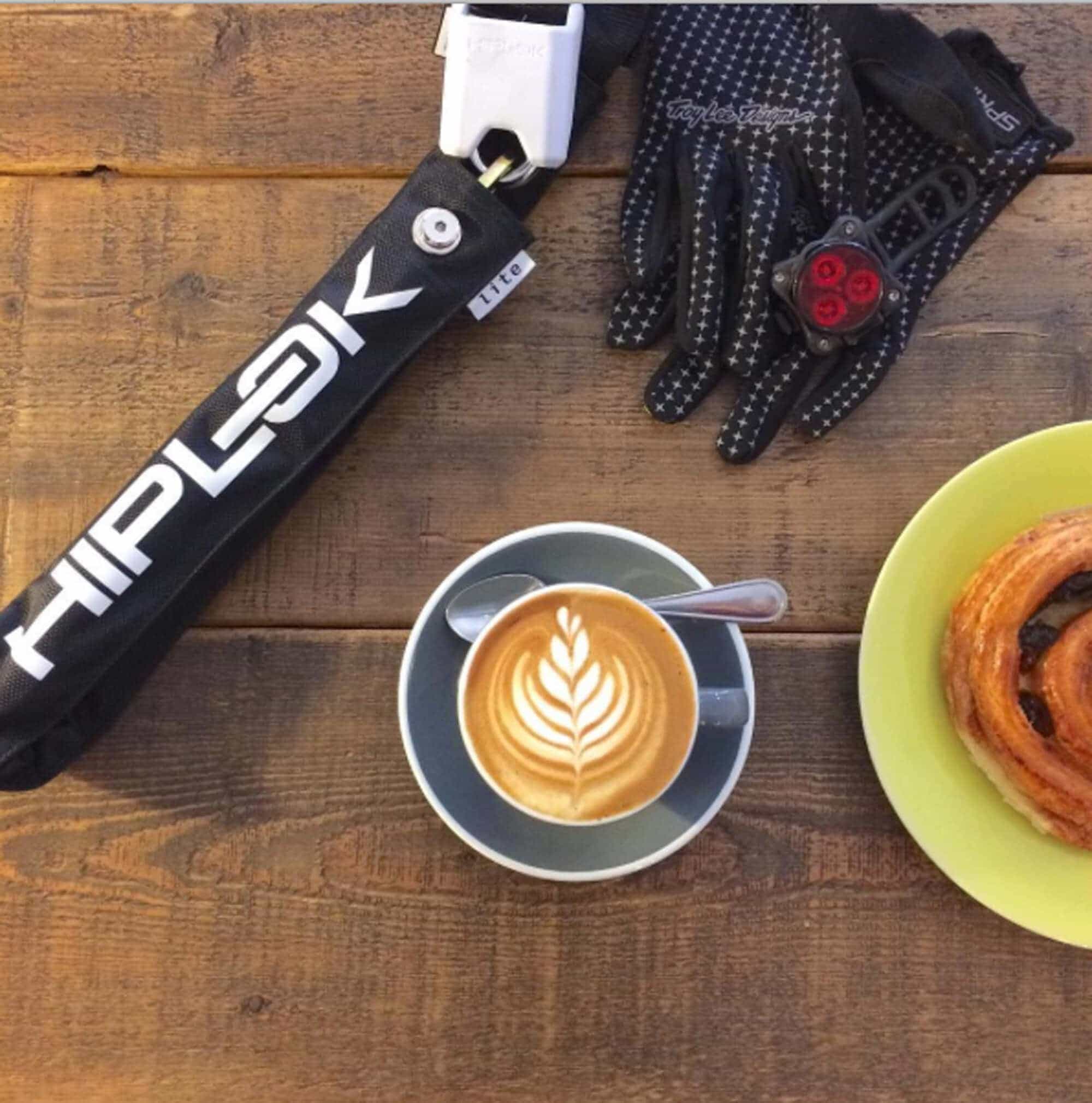 With Autumn already here and Winter just around the corner do you have any must have items for the new season? 
Lights and gloves are always popular at this time of year (Hiploks are popular year-round, of course).  We also have the new FR-01 mountain bike shoes from British design duo "Only What's Necessary", which combine a removable neoprene liner with rugged outer shoe. Keep you warm in the winter slop, but are also easy to clean and quick to dry.

Favourite places in the city to ride and why? 
Regent's Canal from Stratford through Victoria Park to Angel on a frosty autumn morning.
Do you run or store? Is your local bike shop your nirvana? Nominate a store for Hiplok Store of the Month – EMAIL US NOW