For this months addition of "SOTM" we are in Nuremberg with SM-Parts. SM-Parts is similar to most of the famous Silicon Valley start-ups. It all began in a garage…
Can you tell us how SM-Parts got started?
The beginning of SM-Parts is similar to most of the famous Silicon Valley start-ups. It all began in a garage… I started in 2009 and back in the days solely sold parts for cruiser bikes online. Later I extended the product line and started selling fixed-gear parts and bikes. In 2012 we opened our shop in Nuremberg and ever since had a more and more diversified range of bikes, parts and accessories.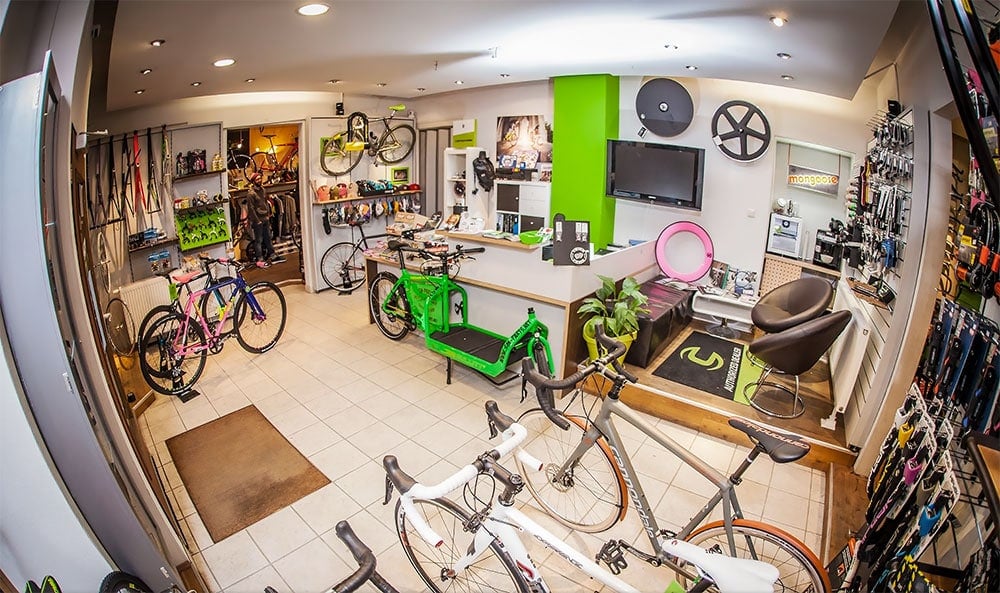 What excites you about Fixed-gear and Single-speed bikes and do you have a favourite?
The connection between the rider, the bike and the street through the rigid drivetrain is nowhere else to be found. In addition to that, getting rid of the gearshift and the brakes – that's just hard-edged. The bikes are shorter, lighter and way more convenient than the normal ones. There's no better choice if you are riding in the city. For me personally the fixie of choice is the SwiftArt "Foxtrot" in bright yellow.
What is the cycling scene like in Nuremberg?
As in every urban area, the cycling scene in Nuremberg is multi-faceted. Obviously you'll find plenty of road bikes and pros but at the same time a highly engaged fixed-gear scene, that attends regional and national cycling events. A fairly new trend, that is picking up right now, are carrier bicycles.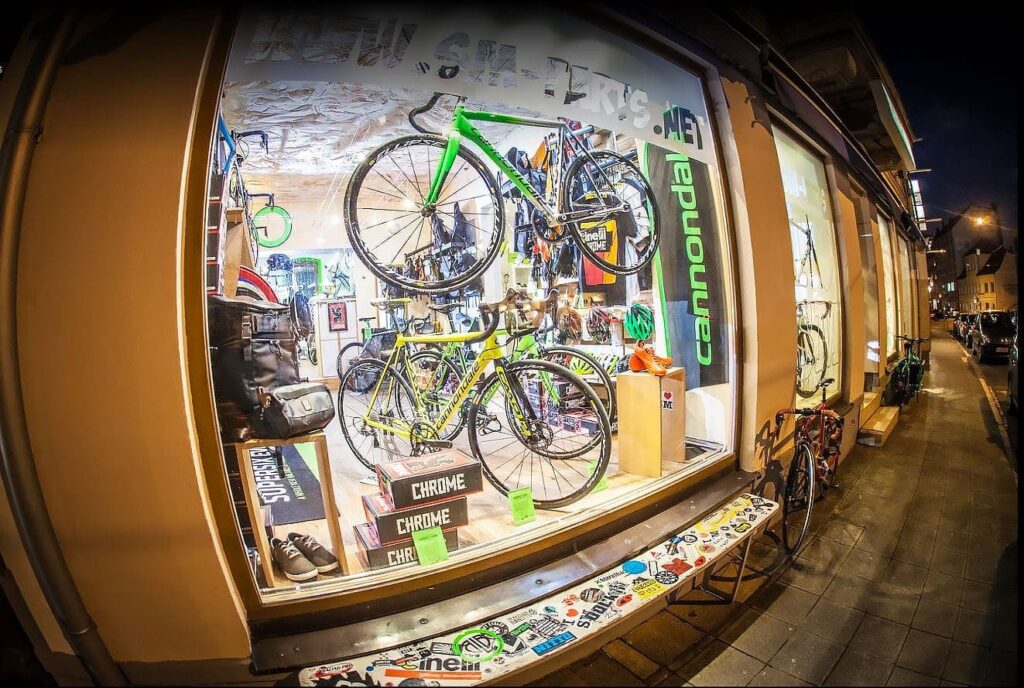 How did you become aware of Hiplok and which is your favourite lock?
First we got in touch with HIPLOK through the former distributor in Germany TRAFFIC. We pretty much instantly fell in love with them – In particular the HIPLOK Lite. It combines all the necessities of a lock. It's safe, has a great cost-benefit ratio and is easy to carry around. On top of that: You can now get it in camo-color too.
For us here at Hiplok, Sunday is always the best day of the week for getting out there on our bikes. Tell us what would be your perfect Sunday ride and why?  
Getting up not too late, preparing the bike, meeting up with friends on a sunny and warm summer day and cruising around the countryside. It's all about having fun and enjoying nature and sports alike!