Heading to the mountains? It's the little things that make the difference. Our pick of the best ski essentials to pack in your salopettes pocket this year will gear you up properly for the slopes. Don't leave these behind…. 
100% SUNGLASSES
You've got your goggles but for mid-slope café lounging in the sun, a good pair of shades are essential. 100% SLENT glasses are super lightweight, look great and don't scrimp on quality. Their Ultra HD lenses are made from shatter and impact-resistant polycarbonate materials and are hard-coated for scratch-resistance.
BUFF NECKWARMER
Hands down a good buff got the most votes for essential mountain apparel from our team. Protect your neck and face from the snow or from the sun and it even doubles up as a cosy hat at café stops. And when it comes to which one to choose, nothing beats the original Buff in lightweight merino – the natural fabric stays fresher for longer.
APPLE AIRPODS
Turn on, tune in and glide down. There's nothing like your favourite tunes on a bluebird day to feel on top of the world. And in our opinion, there is no better headphone than the Airpods for weight and sound.
EVOC PHONE CASE
Having experienced phone freeze and subsequent battery failure on a recent trip to the French Alps, a good phone case is number one on our Marketing Director's list for her next trip. We are big fans of EVOC here at Hiplok HQ and their pocket-sized phone cases are no exception to their range of high quality, durable and stylish bags and protective wear.
 evocsports.com
HUMAN CREATIONS RECHARGEABLE HANDWARMERS
Handwarmers are up there on the ski essential list and not only for hands – they have proven their use in keeping many a skier's backside toasty on a lift. It's best to go for reusable and these new rechargeable versions from Human Creations last up to 6.5 hours. They may be more expensive than the disposable ones but we reckon we will make the cost back over a few seasons (or at least enjoy trying!)
https://www.human-creations.com/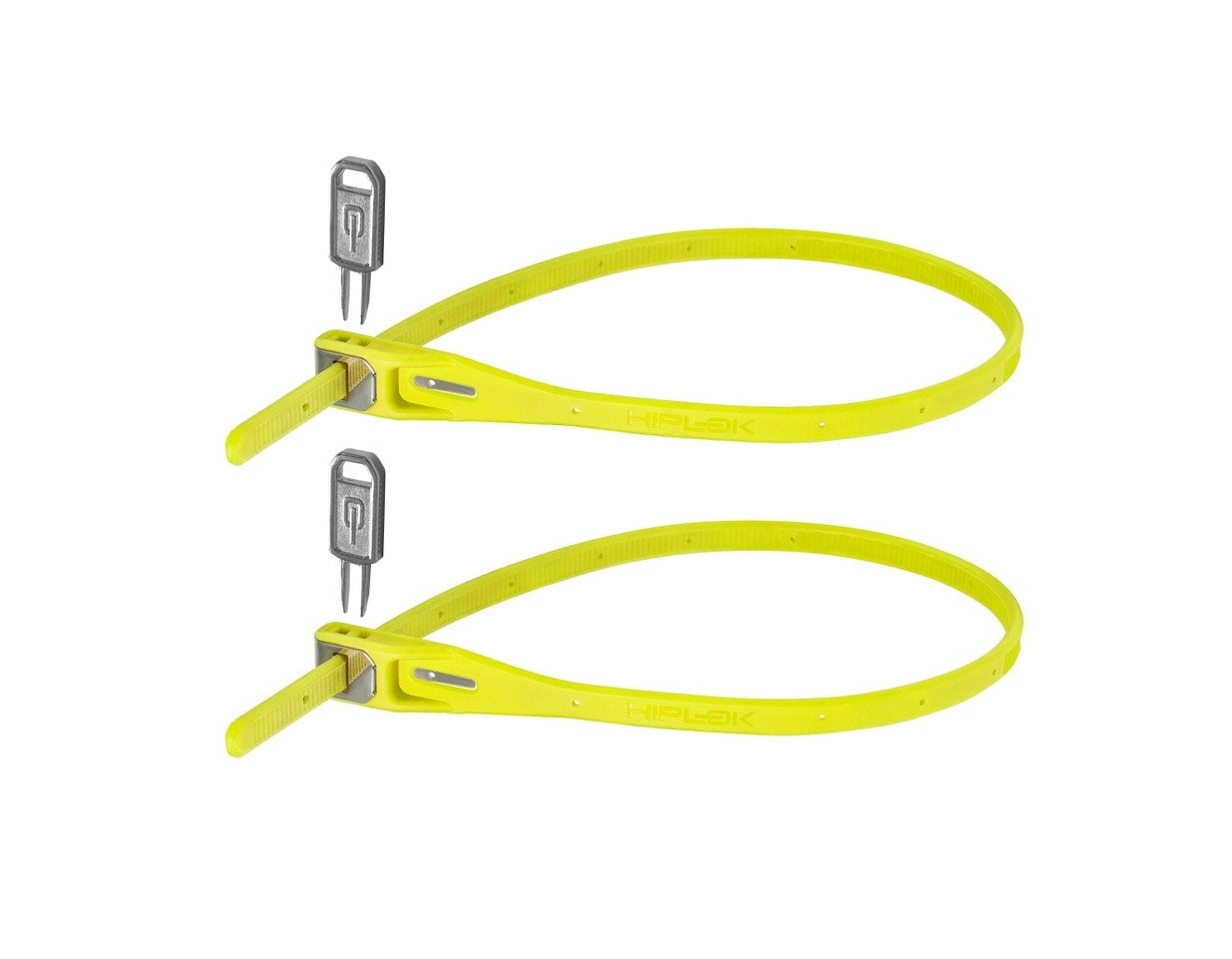 HIPLOK Z LOK
It's easy to see why Z LOK was rated Top Ski Accessory by SNOW Magazine. Not only is this the perfect ultra-lightweight pocket-size lock to stop your gear going "walkabouts" at a mid-piste stop, but it's also ideal for security on roof racks, locking up your bags in transit and even just keeping your skis and poles together in the locker!
STANLEY HIP FLASK
We couldn't have a ski essential list without the hipflask. This year's go-to swigger is from STANLEY. It's super slim to fit the top pocket but it's wide mouth also means it's easy to clean. And of course, from STANLEY it's super tough and if any doubt, comes with a lifetime warranty as standard. Cheers to that!
TRIXSKI SKI CARRIER
This has revolutionised our trek from chalet to piste. A super lightweight ski carrier which folds down and you can pop in your pocket. No more poles jabbing in your friends shins and particularly useful if you are hitting the slopes with kids in tow.