It's Eurobike and time to preview the Hiplok 2017 cycle security line at the world's biggest bike show. We've been busy designing, developing and testing a number of new security products and are pleased to preview them at the show this week with planned delivery early 2017. Here's a sneak preview of two new products….
AIRLOK – High Security Bike Storage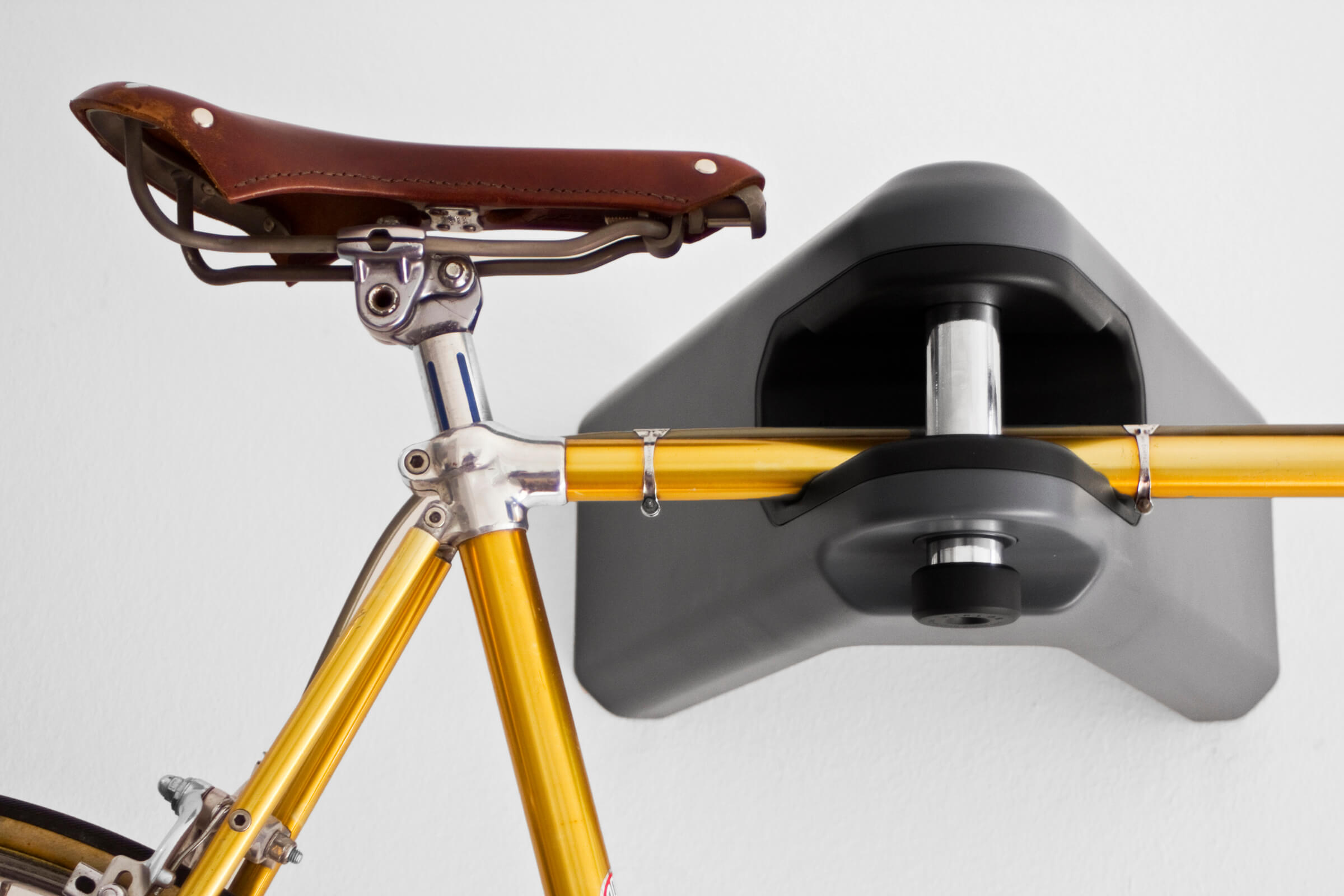 AIRLOK is the world's first high security bike storage hanger. It offers a secure yet elegant storage solution for your bike indoors and outside and has been designed to gold level security. Secure wall fixings, hardened steel framework and a secure lockable bolt combine to keep your bike safe while displayed on your wall.The addition of an impact resistant outer casing further prevents access to the framework and fixings.
AIRLOK's patent pending design is a unique triangular shape, providing stable storage for multiple styles and sizes of bicycle, while the fully rubberised mouth prevents frame scratch and further adds to stability. Combining clean lines and quality materials, AIRLOK is available in a choice of colours and comes with 3 coded replaceable keys.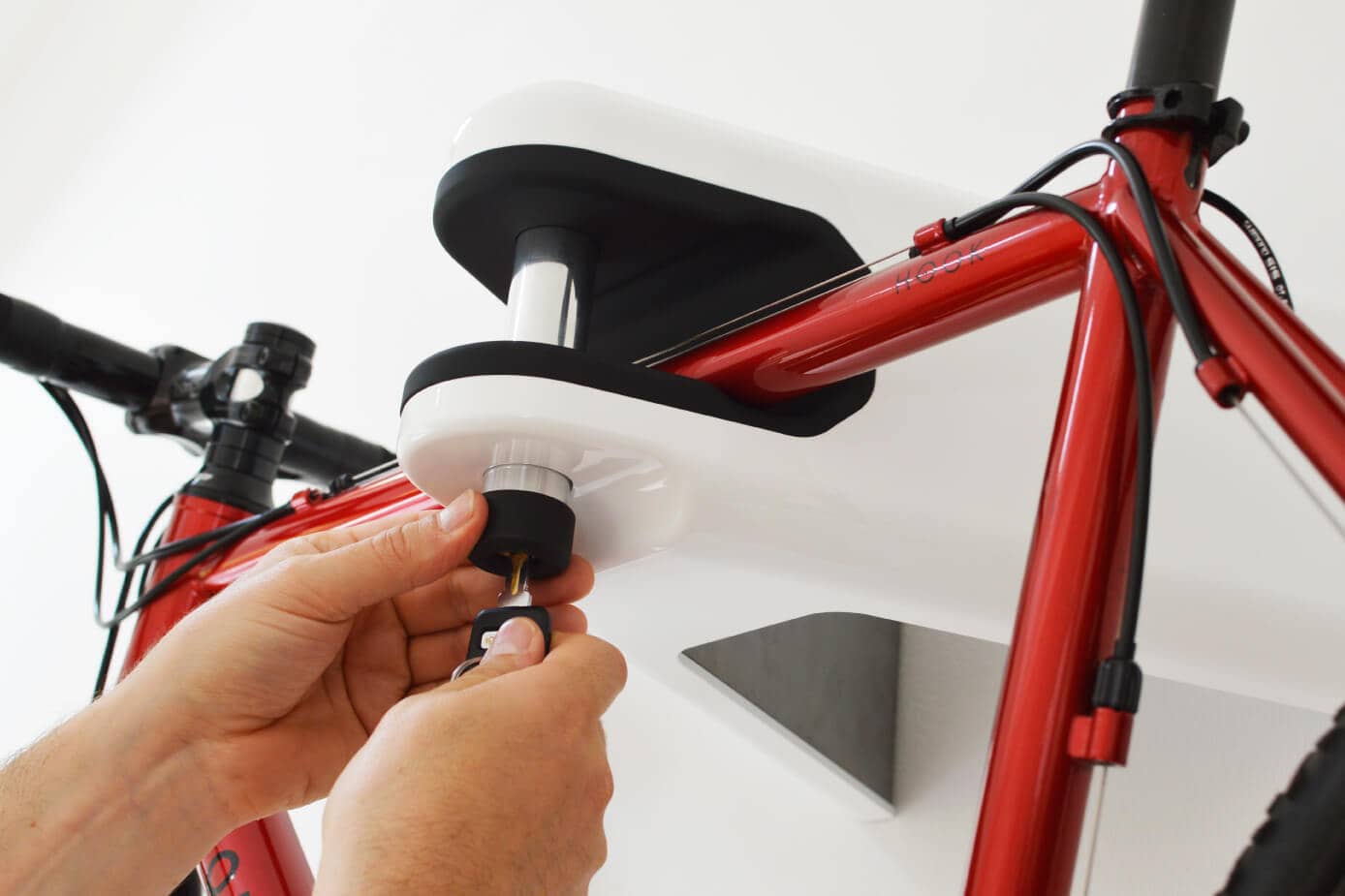 AIRLOK is part of a Kickstarter funding campaign. We are experts in security but bike storage is a new area for Hiplok, we're looking to raise £70,000 on Kickstarter to take AIRLOK from prototype to production. In return for backing our campaign, you get AIRLOK first and if you're quick, at a discounted early bird rate. Take a look here >> 
Z-LOK – World's First Secured Reusable Tie
Z-LOK has been described as "the most brilliant idea at Eurobike" by Bicycling Editor and industry legend, Bill Strickland. We hope cyclists around the world will love the world's first secured reusable tie too!
Z-LOK is a 40cm long zip-like tie consisting of a reinforced steel core with durable nylon outer. It's double sided ratchet system allows it to automatically lock when looped in to place, and unlocks only with the included universal release key. This unique ultra-lightweight and compact patent pending design combines simplicity and practicality, allowing for multiple uses and for flexibility in locking diameter for protection from the opportunist thief in a number of situations.
It's super convenient protection on car racks, for cycle accessories and to protect other outdoor equipment such as skis and snowboards or even children's scooters and strollers.
Z-LOK will be available from bike stores worldwide early 2017 and you can pre-order AIRLOK here >>