Hiplok Co-Founder, Ben Smith, gives us a run-down of his latest cycling adventure in Wales…
A good friend of mine, Geoff Davies, had wanted to ride the length of Wales for some time. Over a beer one evening last year, a plan was hatched – he (and anyone else he could enlist) would ride the length of Wales, South to North, "off road", on gravel bikes.
I immediately said yes to joining, but then realised I didn't have a gravel type bike, nor did I really have any experience of doing long touring days in the saddle. As a keen mountain biker I've been lucky to ride in some fantastic spots across the world, but I would always end my ride at the same place I started; a bike tour was something new for me.
There would be four of us doing the trip, my 3 amigos being fit road cyclists that have done a lot of miles over the years. Some preparation would be needed on my side to ensure I didn't 'let the side down'…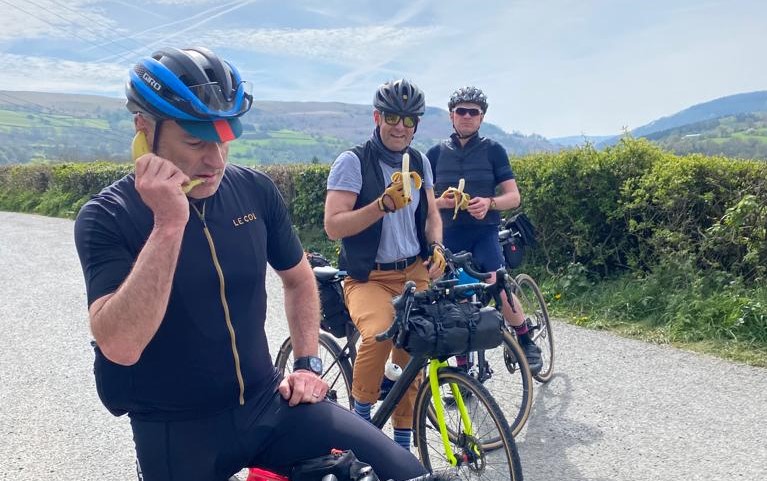 The Plan
Team leader Geoff did a fantastic job of planning the route and the places we would stay each night. Whilst we were doing the trip 'unsupported' (and therefore carrying what we needed for the 4-day trip on our bikes), we were not camping overnight. We therefore had the benefit or travelling 'lighter', making the bikes more fun across the terrain and also having the luxury of a bed and shower each night.
Starting in the city of Cardiff, we would ride north out into some of the most remote areas of Wales, taking in both the Brecon Beacons and Snowdonia National Parks, before finishing at the top of the Isle of Anglesey.
The Route
The route was created from a combination of the National Cycle Route Number 8, the Lon Las Cymru cycling route created by Sustrans, and some additional sections added either for their fun-factor, or for more practical reasons such as taking us to our accommodation each night.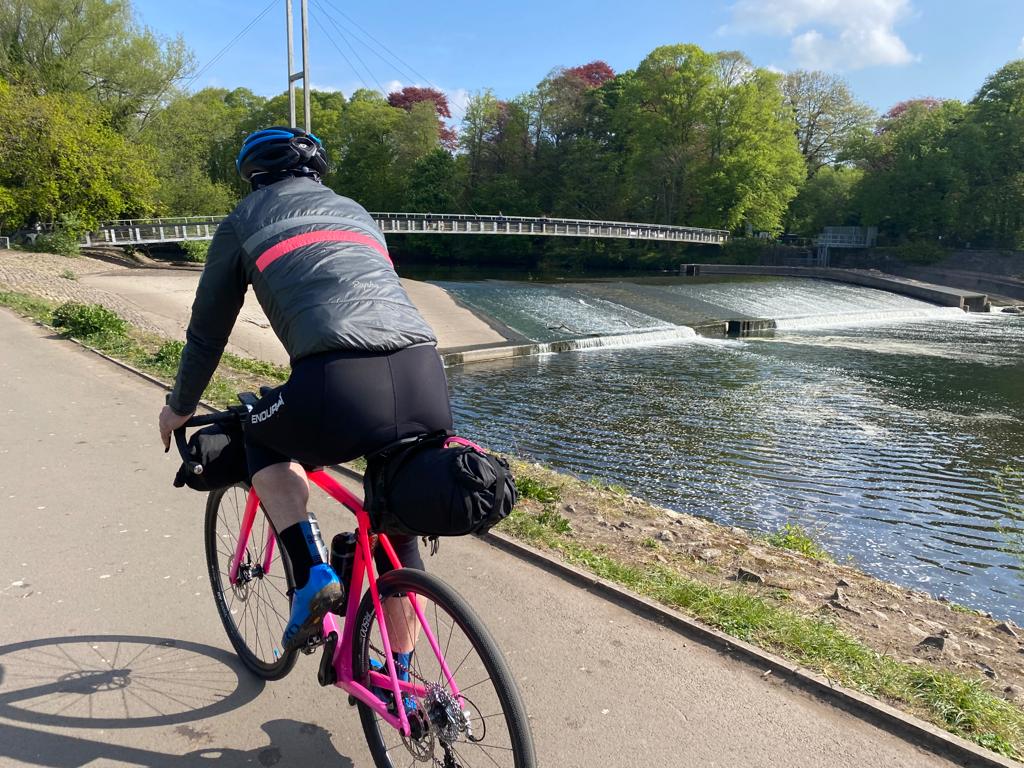 The riding took in a real mixture of terrain; long climbs and fast descents, tarmac surfaces and rocky paths, exposed mountain tops and full tree canopies.
Day 1 – 71 Miles / 4300 ft elevation gain.
Day 2 – 45 Miles / 3820 ft elevation gain.
Day 3 – 60 Miles / 5100 ft elevation gain.
Day 4 – 72 miles / 4600 ft elevation gain.
Would I do it again?
In a nutshell, yes. It was definitely an adventure and great to be out on the bike for 4 days. But it was certainly a challenge and there are things I learnt for the next trip, which I thought I'd share…
Top Tips
Get some pedalling in your legs before your trip.
Whilst I wouldn't say I did any type of 'proper' training plan before the ride, I definitely made a conscious effort to ride more regularly and get my fitness levels up in the month or two before the event.
For me this included regular Zwift sessions and at least one or two moderate or intense road bike rides each week. I simply didn't have time to do 'long days out' to emulate the trip so I decided on shorter, more intense riding to generally improve my fitness and riding strength.
Don't forget to eat!
If you're doing a long day on the bike, or covering a lot of miles, ensure you remember to eat during the day. We certainly made the mistake of not eating properly on the first day, and we all felt very empty and tired by the end of the day. Food is your fuel and running out of fuel before you get to your destination is never pleasant!
Packing Technique
With regards what to take with you on a trip like this, you absolutely want to balance what is necessary with what is not. You do not want to be cold or uncomfortable, but at the same time every extra kilogram you pack on your bike is going to make the big climbs that little bit harder, and the corners on the fast descents that little less fun.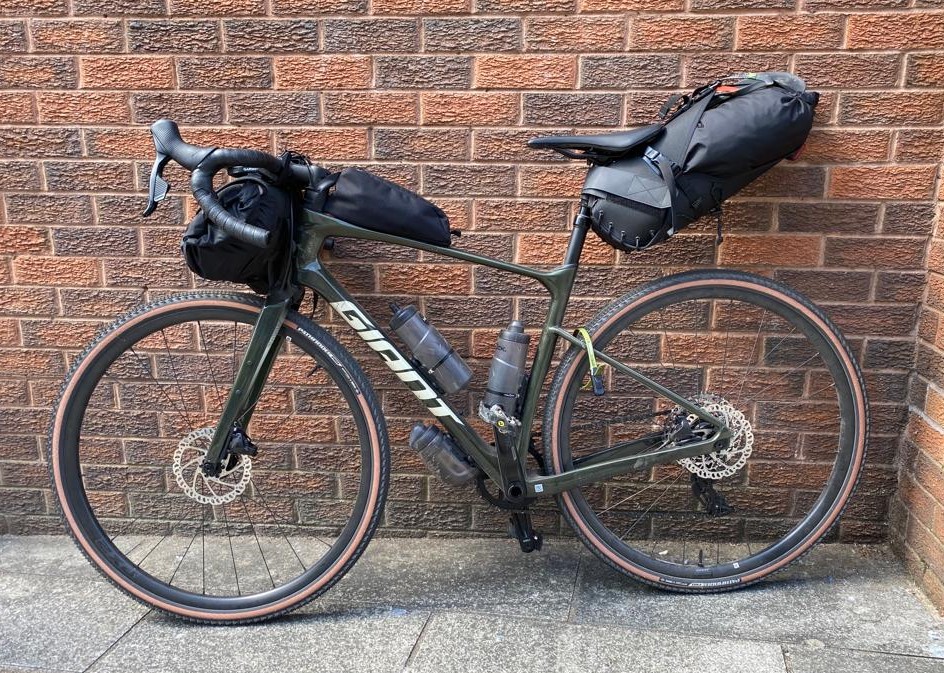 Using the layering technique is best for riding during the day. A lightweight, warm and packable puffer jacket can be used both at pit stops and as your 'evening wear'. Absolutely ensure you have a dry set of clothes that you can change into once you have finished your ride for the day.
If you are travelling in a group, ensure you only take 'one set' of tools – there is no point in everyone taking the added the weight of a multi tool for example, pool your resources and share the weight across your bikes.
Take a bike lock
We were taking a 3 hour train ride to the start of the ride and a 5 hour train ride home, plus leaving our bikes unattended in B+Bs and hotels each night, so the security of a bike lock was a must. The Hiplok Z LOK COMBO was our lock of choice, and they worked perfectly for the trip. It also came in really handy on the train, as it can act as a lock as well as a 'brake' to stop the bike moving around, and really lessens the stress of not being able to see your bike when you approach a station on a crowded train.
Extra Urban Riding – glass / punctures
There are sections of this ride (and many long distance trips) where riding out of urban areas into the 'wilds' results in some 'extra urban riding' – ie riding through post industrial areas that have evidence of some 'silly' human behaviour. We encountered some glass on the road as we left a few areas – try to keep a good look out on the trail ahead of you to avoid punctures and carry at least a spare tube each (even if using tubeless).
Some of the Gear I used – and that I loved:
Alpina Ram Q-Lite V Sunglasses
Great face and eye coverage and a yellow tinted lens meant that these glasses were great in all light and weather conditions. As a contact lens user, good eyewear is important to keep dust and grime out of my eyes, especially important with a limited number of extra contact lenses packed!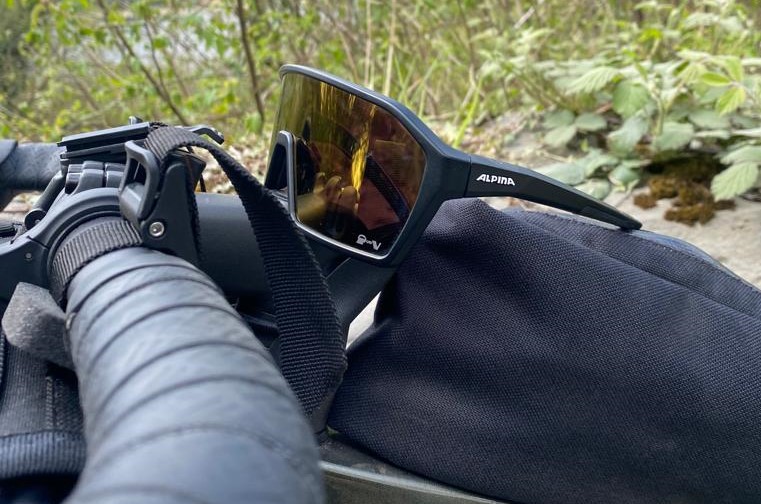 https://www.alpina-sports.com/uk/eyewear/adults/ram-q-lite-v/?number=A8672031
Restrap Bike Luggage
Great quality and great looking, the 3 pieces of Restrap bike luggage I used performed faultlessly. The small top bar pack was especially useful for keeping the phone (for taking photos) and energy gels to hand.
Giant Revolt Gravel BIke
I was a little unsure whether I could justify buying 'another bike' for the trip, having recently upgraded both my mountain and road bikes. I am, however, so glad I did. A great bike; comfortable and confidence inspiring. There will be a lot of miles being ridden on this bike in the future…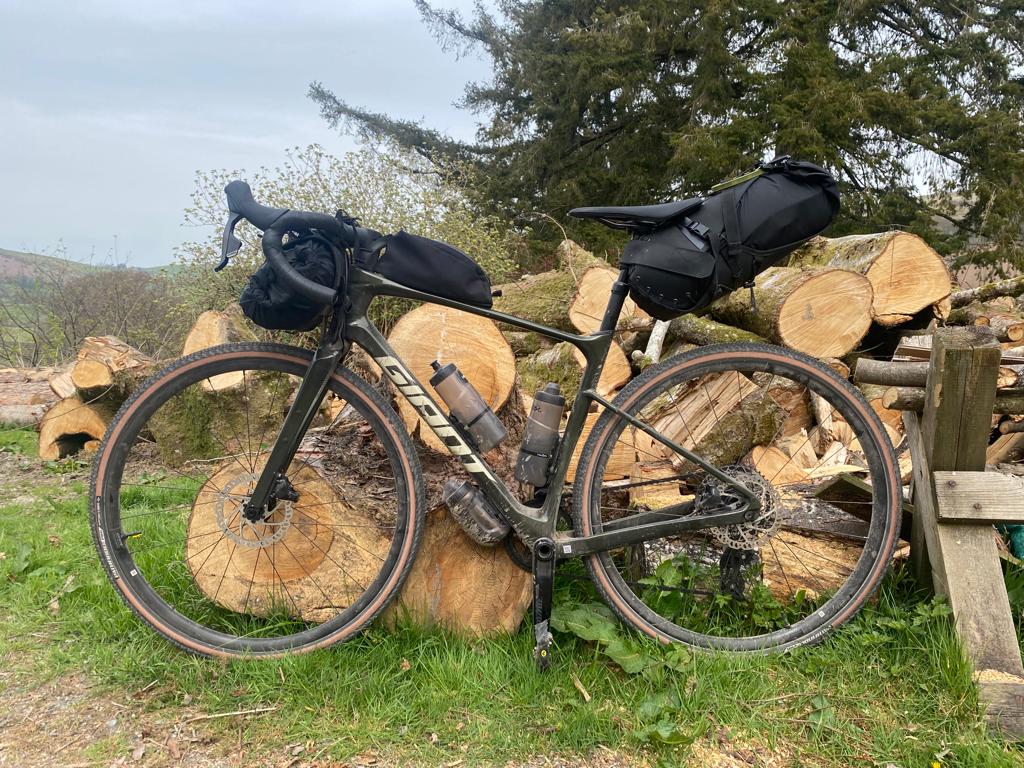 https://www.giant-bicycles.com
Specialized Pathfinder Pro Tyres
I chose these for what I perceived to be a good balance of 'on tarmac performance' and 'puncture resistance' for the rocky sections. I'm pleased to report they did not let me down and I think were perfect for this trip. Enough 'roll' to keep up with my fit friends on the roads, enough grip and strength for the fun 'off road downhills'…
Arcteryx Packable Jacket
Very light and very warm, this jacket had a double function on the trip; a jacket I could rely on to keep me warm when the temperature dropped, but also use it as my 'casual clothing' top in the evenings when we visited the local pubs..!