The summer holiday season is underway and many of us are heading on our travels. While international trips might still be restricted, most of us are opting for staycations and, if you're anything like us, that might include a bit of cycling! Whether you're taking your bikes with you to the seaside or going on a bikepacking adventure, there are a few things to bear in mind to ensure your bike is kept safe and sound.
Bike friendly hotels
Over the past year we've experienced a bike boom, and many hotels and accommodation are now promoting themselves a 'bike friendly'! Some will allow you to keep your bike in your room (as long as it's clean!) while others have dedicated, secure bike storage facilities, away from the prying eyes of potential thieves. Some will even provide hoses and brushes so you can give your bikes a wipe down after exploring the local area.
Bike racks
Bike racks on cars are great way to transport your bikes. But of course, this means they're pretty visible. Roof mounted or towbar mounted bike racks will usually have some sort of locking mechanism, but we'd suggest securing your bike to the rack with a Z LOK, for added security. We know travelling with bikes can sometimes be stressful, so taking one less worry out of the equation will just give you that extra peace of mind.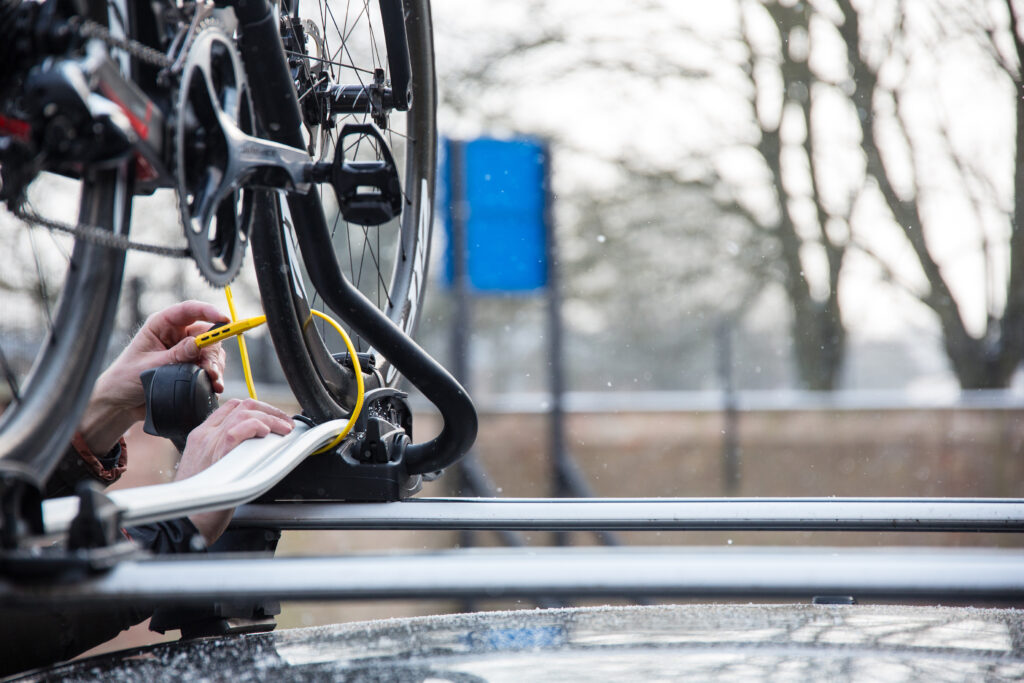 Lock your bike
If you're out and about in a new area, take a lock with you for those all-important café stops. Exploring is thirsty work!
The type of lock may depend on the area you're visiting, so it's worth doing a bit of research before you go. If you're planning on leaving your bike for any length of time, we'd suggest a chain lock or D lock with a Sold Secure rating.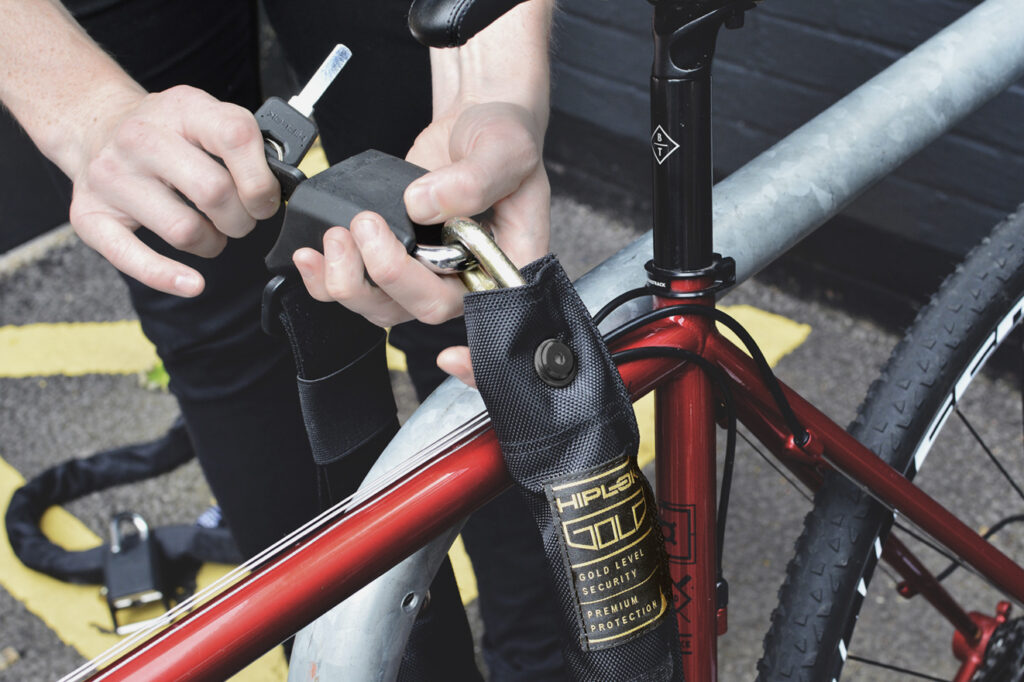 But if you'll only be popping into the shops or stopping off for a quick coffee, a lightweight Z LOK or cable lock may be all you need to keep any opportunist thieves at bay.
In either case, lock your bike to an immovable object, ideally a dedicated bike stand. Basically, not to something that can be cut, like a tree, or that your bike can be lifted over.
Our handy guide below gives you a few tips on how to safely secure your bike: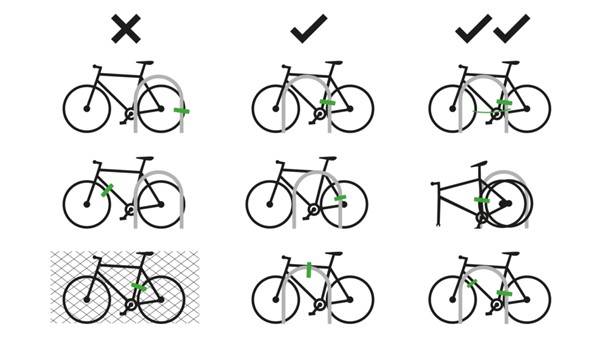 Locking your bike is one thing, but your accessories can be just as precious. So don't leave your GPS computers on show and secure your helmet and saddlebag to your bike, if you can't take them with you.
Hopefully those tips will help you enjoy a stress-free holiday. So go out and enjoy the ride. Happy holidays!