London's Hub Velo is our first Store of the Month for the New Year. Co-founder Mike gives us the skinny on the shop…
How did you get into cycling and can you remember your first bike?
My first bike was a solid tyred hand me down. Heavy, old, rusty but brilliant. My cycling vien started with early BMX in 1981 moving into cycle touring (a natural progression) a few years later. Then the road bike arrived and racing soon followed.
What was the inspiration behind Hub Velo?
A shop that was for all comers for the commuter, school boy, track star, cyclo cross nut and everyone else in between.
How did you hear about Hiplok?
Our good friend David Price opened the door to the locks. We instantly loved them. Perfect for hackney.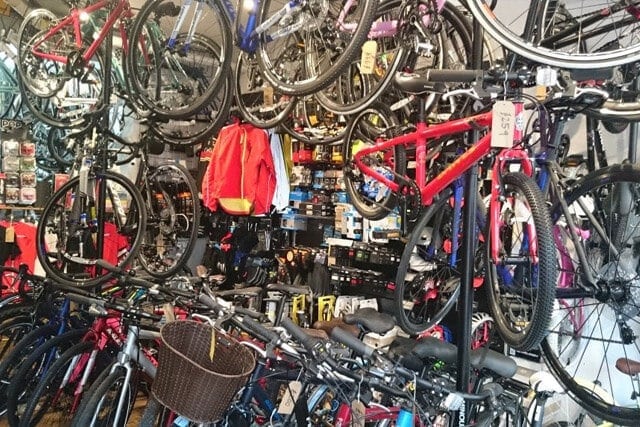 What are your top bike security tips?
Ideally leave the bike were you can see it. Remove the front wheel and lock it with the rear.
What's your favourite Hiplok bike lock?
The Hiplok Lite as it's super easy to carry around.
As a fan of Italian bikes, what would be your ideal lottery win purchase?
A Colnago 1980 as ridden by the mighty Saronni.
April will mark Hub Velo's 2nd birthday. Any celebrations planned?
It's been a great year for us so we plan to offer our customers some special offers and take our team out for a well-deserved thank-you.
Keep up to date with all the latest Hub Velo news via their website, Facebook and Twitter.