EUROBIKE 2023 is a wrap. Five days of talking bikes with industry friends as well as new and existing customers. As cyclists, our aim at Hiplok is to design products that solve a problem we as cyclists face on a daily basis. These are the coolest products Team Hiplok spotted at EUROBIKE 2023.
PEATY'S HOLDFAST Trail Tool Wrap
Peaty's debuted their latest product here at EUROBIKE 2023. Available later this year the Holdfast Trail Tool Wrap alleviates the need for bulky saddle bags, handlebar bags or rucksacks. The Tool wrap provides a large single pocket for quick access to essential tools when you are out on the trail. The Omni-tape velcro sticks to itself for hassle-free fastening. The waterproof design keeps the elements away keeping your tools clean and ready to use when you get a mechanical while shredding the trails.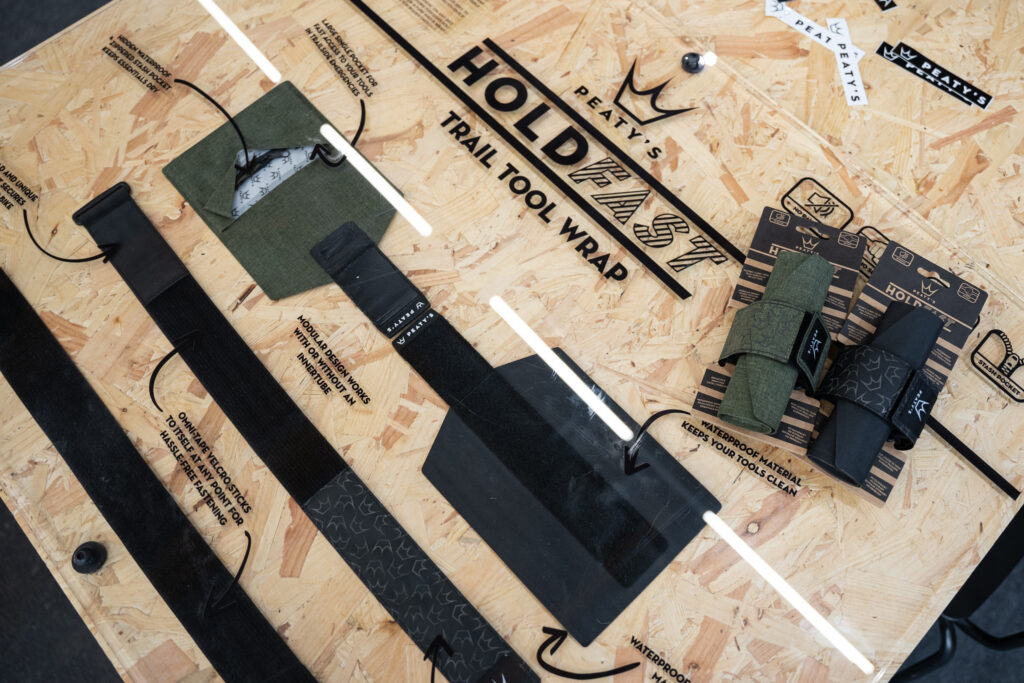 UVEX Stride
EUROBIKE 2023 award winner 'UVEX City Stride MIPS Hiplok' is part of the latest helmet lineup from UVEX. Designed for the everyday cyclist, STRIDE perfectly balances style and practicality. The STRIDE lineup consists of various variations to fit all kinds of budgets. At the top of the range, you find 'UVEX City Stride MIPS Hiplok' featuring MIPS for unrivalled multi-directional impact protection. As well as various safety features such as reflective chin straps and a rear-facing light to help you stay seen. Our favourite Hiplok Z LOK channel that perfectly integrates the Z LOK under the ABS outer shell meaning you can never forget your bike lock again!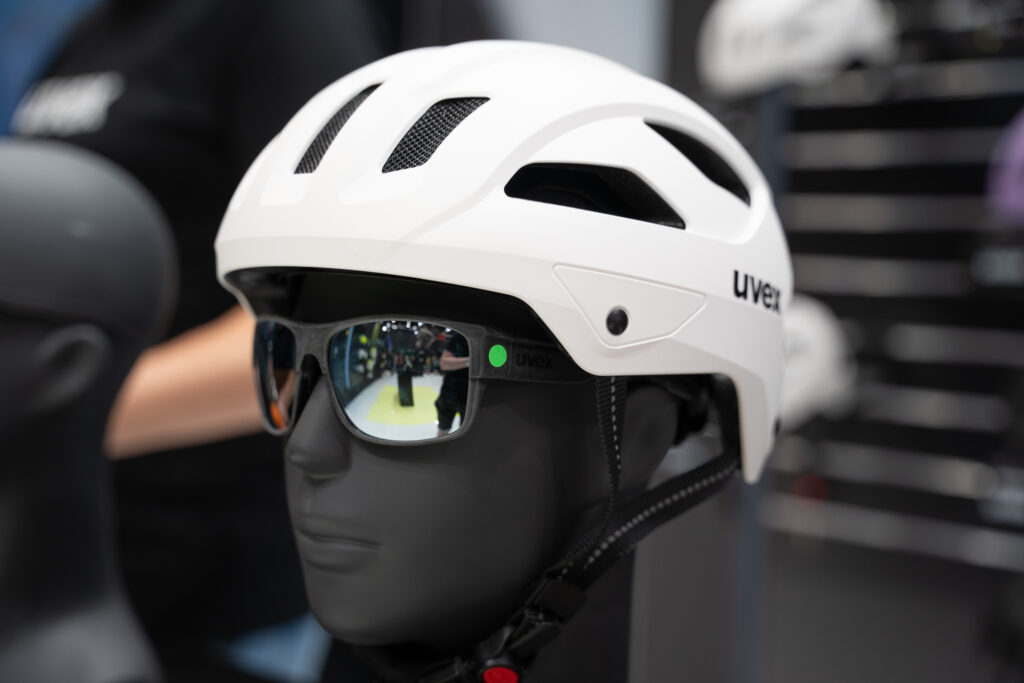 FIDLOCK PINCLIP action cam mount
The FIDLOCK PINCLIP action camera mount is a quick-change adapter compatible with all common action cameras. The camera mount system is an adapter which fits existing action camera mounts. Once fitted the PINCLIP offers a quick 'Snap to connect' feature using magnets to guide the action camera into place. The unique thing about PINCLIP is when you remove the action camera with the easy 'pull to release system' the mount stays at the desired angle. When you go to attach your action camera again you don't need to spend any time dialling in the perfect camera angle. The FIDLOCK PINCLIP action cam mount won a EUROBIKE design award and is available now.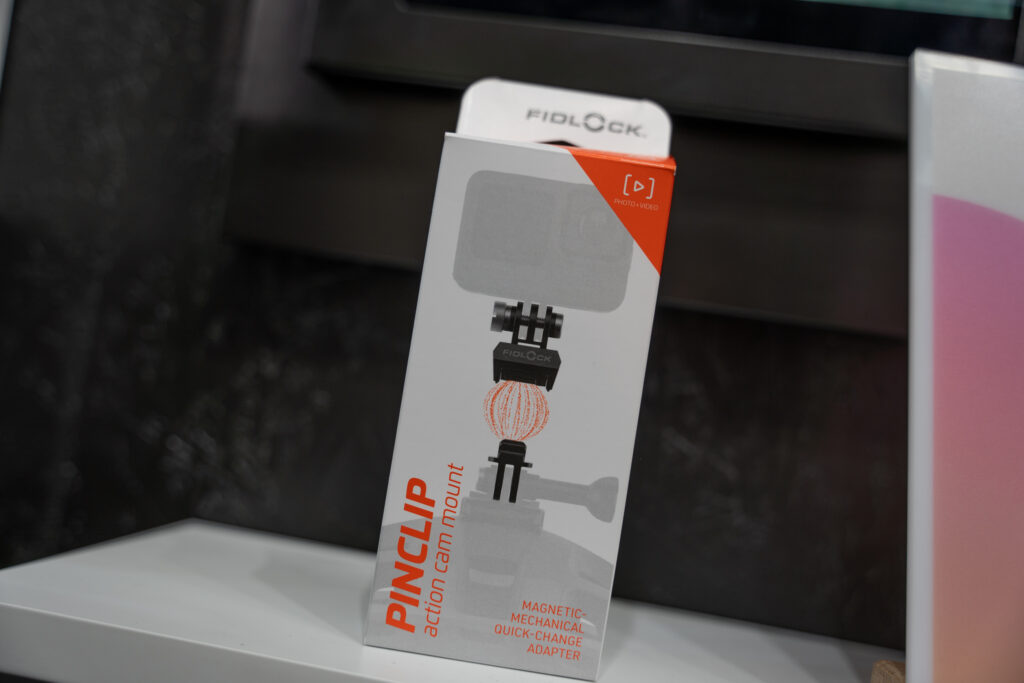 Camelbak Podium Steel/Titanium
Camelbak has expanded its podium bottle range with Podium Steel and Podium Titanium. A double-walled design ensures your water stays cool throughout the duration of your ride. Podium Steel and Titanium both feature the on/off valve lid that is to be expected from the podium providing leakproof transport. The bottle is cross-compatible with all Camelbak bottle mounts and pairs perfectly with the Hiplok SWITCH system meaning you can swap from your lock to your bottle with no tools. Podium Steel will be available in a range of colours as well as in Titanium for the more weight-conscious cyclist.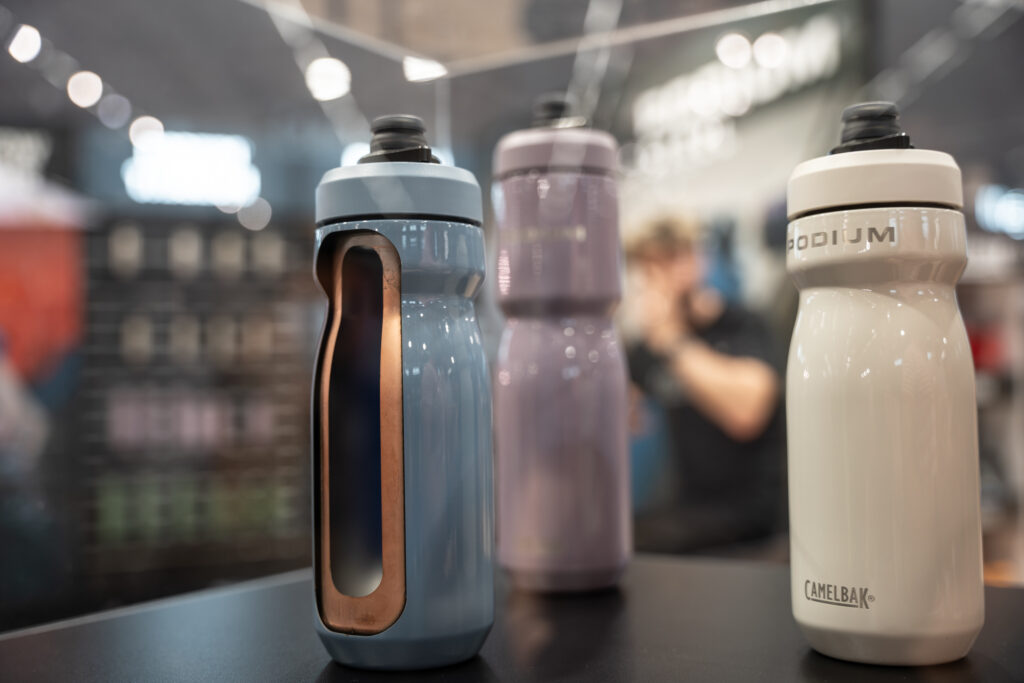 Pilot Cycles Seiren
From Titanium water bottles to 3D Printed Titanium bicycles. Dutch titanium specialists Pilot Cycles unveiled the world's first 3D-printed titanium bike at the show. Constructed from three bonded parts. Pilot Cycles claim the bike can be printed in around 16 hours. The tube wall thickness of the frame is a mere .6mm thick. The frame in its current iteration weighs 1150g and the bike pictured is around 7.2kg. Pilot Cycles are confident they can trim even more weight and provide a package around the UCI limit of 7kg. The Serien is a seriously cool bit of kit set to cost an eye-watering $17,000.