Developing Hiplok's First Folding Lock
The Hiplok SWITCH folding bike lock, is a great choice if you are looking for a bike lock with extra length, but which can also be carried easily. So why have we waited until now to launch it? We chat to Hiplok co-founder and Product Director, John Abrahams, for an in-depth dive into the development of Hiplok's first folding lock and find out why it's truly one of the best bike locks for the 21st century cyclist.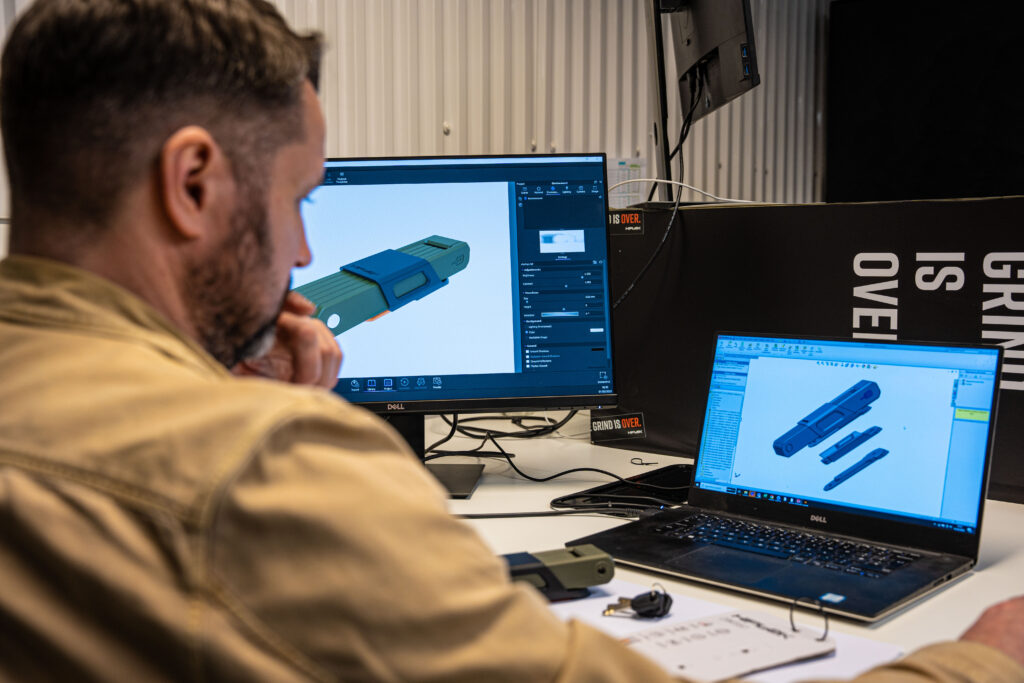 Tell us more about Hiplok SWITCH
Hiplok SWITCH is a folding lock consisting of a set of strong hardened steel bars which fold down to a compact easy carry package. Folding locks are a good choice for those looking for a good balance of security and practicality. They are particularly popular with larger frame e-bikes due to the longer locking circumference.
The concept of a folding bike lock is not new, what makes SWITCH unique?
With SWITCH we've taken the approach to give people greater flexibility in how they use a bike. SWITCH is both wearable and carried easily on bike and its unique SWITCH system fits the lock and a bottle meaning you can seamlessly transition between the two depending on whether you are commuting or riding the gravel trails.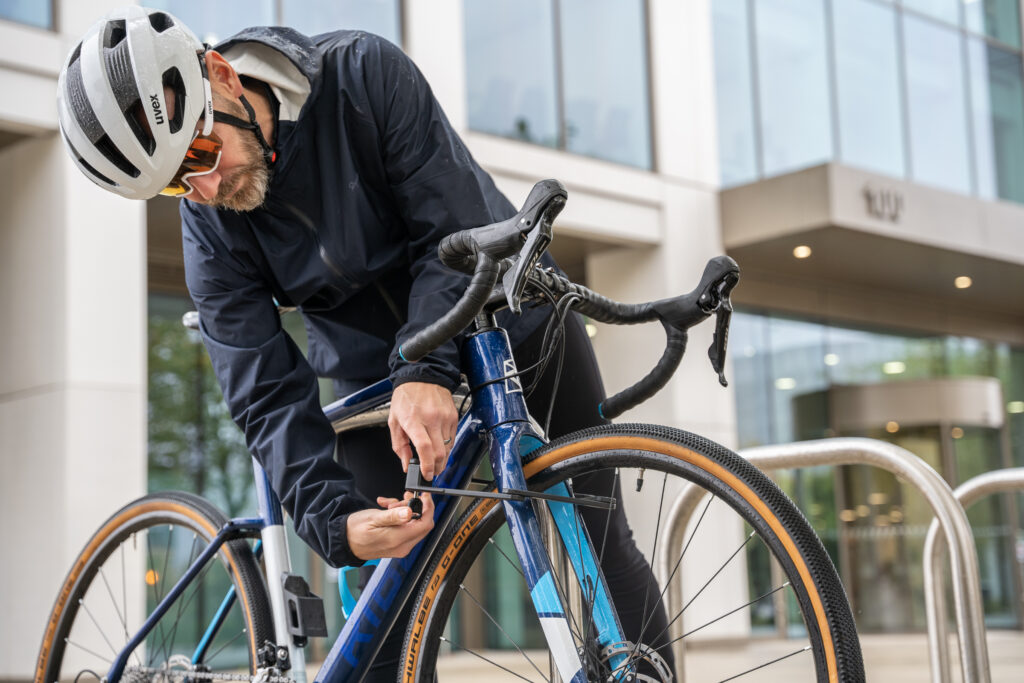 How have you achieved that?
Our unique SWITCH system consists of lock, bracket and switch plate. You can carry your lock in the specially designed bracket but the SWITCH plate attaches to your bottle cage so you can easily switch it out.
Where did the idea come from?
We are cyclists and we design each new Hiplok ground up to improve usability. Despite their longer locking length and compact nature, myself and Ben (Hiplok co-founder) hadn't used folding locks. We found that they were difficult to carry and those that did have on bike systems were difficult to mount to bikes and often rattled. We had the idea to improve on the practicality of taking a folding lock with you and also giving you an option to switch it out easily for a bottle.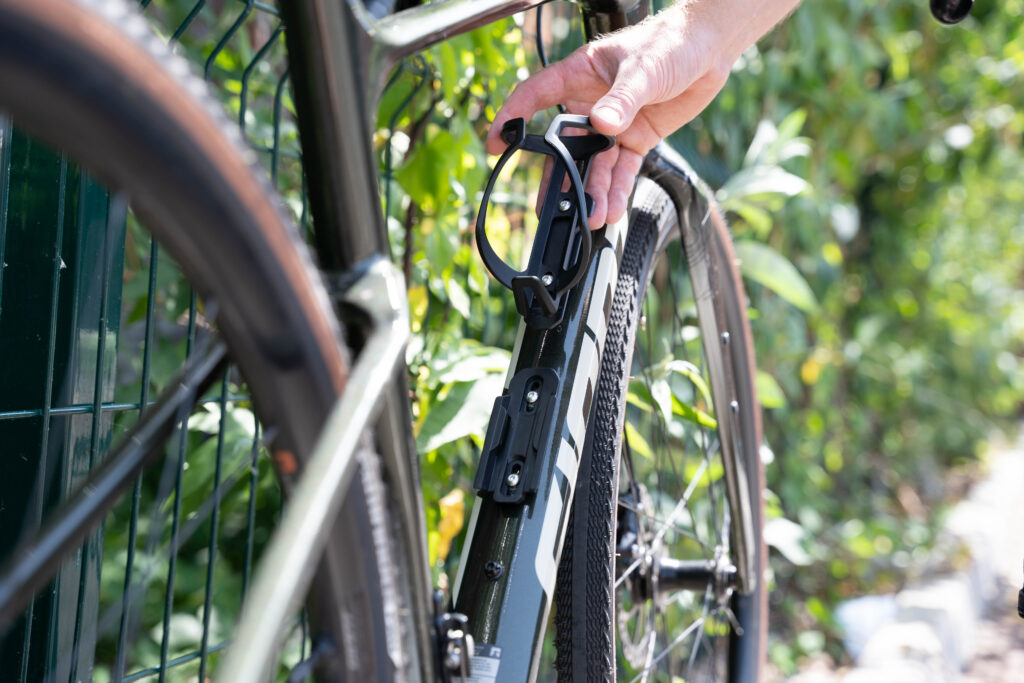 How long did it take from drawing board to locking up?
SWITCH has been two years in the making. It's followed the Hiplok development process all of which is done in-house from our HQ in the UK. The whole process from ideation to engineering refinement, testing and finalising production takes approximately two years.
Has that process included testing?
Security and usability testing is central in all Hiplok product development. For SWITCH, we have done months of rider testing on bike and body including with our resident professional mountain bike tester, who has put it through its paces on the most challenging of terrain. Security wise we work closely with Sold Secure in the UK to ensure it can resist multiple attacks with a range of tools employed by the common bike thief.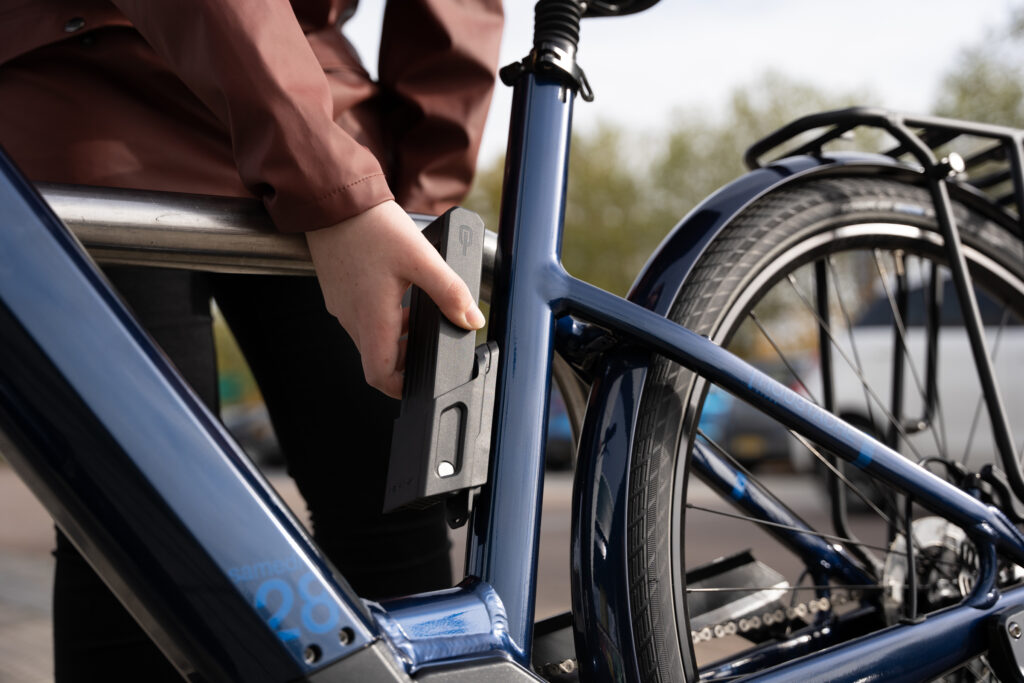 How strong is Hiplok SWITCH?
SWITCH is Sold Secure rated requiring heavy-duty tools to cut. Hardened steel bars along with secure disc detainer locking cylinder provide a good level of security. Although not as strong as our Hiplok GOLD chain lock or some of our higher end D locks, SWITCH provides excellent all round security for its size and weight.
Will you make more folding bike locks?
Problem solving for cyclists drives our longer-term product development and range expansion strategy. We are excited to launch SWITCH this spring and are looking forward to the feedback from riders around the world.