A recent collaboration between Hiplok and iconic British designer, Paul Smith, has resulted in a collection of bespoke designs, featuring the Z LOK COMBO, DX and AIRLOK.
The Hiplok designs form part of Paul Smith's wider cycling collection, featuring some big names in the cycling industry, including Cinelli and Silca, to provide a range of exclusive cycling clothing and gear inspired by Paul Smith's lifelong love of cycling.
We caught up with Hiplok founders, Ben and John, to talk about the collaboration, and how design is such an important part of the Hiplok ethos.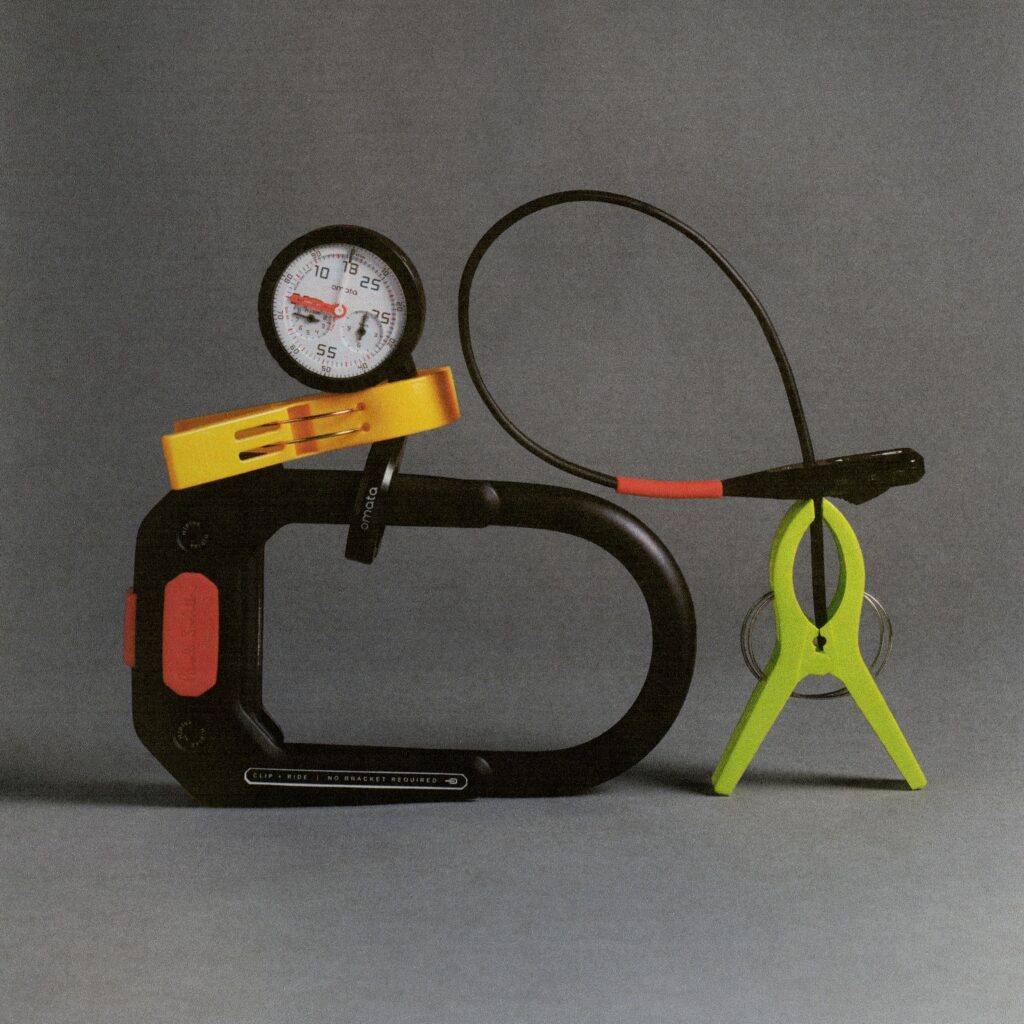 How did this collaboration come about?
Ben: Well, Paul Smith was looking to partner with some interesting brands to build a cycling collection. They approached us initially to ask if we had any particular ideas, and it went from there.
John: We've actually always admired Paul Smith and his work, so were pretty excited when they got in touch with us. When we first launched the ORIGINAL Hiplok lock, we sent one to Paul, as we know he's a keen cyclist. We didn't expect a response to be honest, but he actually wrote us a handwritten letter back!
Are collaborations important to you as designers?
B: We are quite selective with who we partner with to be honest. But this collaboration was perfect for us. Paul is a great designer and we have a lot of respect for what he does.
J: A collaboration also has to make sense. There needs to be some sort of brand connection – which there obviously is in this case.
B: It also gives us opportunities to learn how other people work. Whenever you join forces with somebody, you learn something, there's something fresh that's brought to the table. For example, with Paul Smith, we have done some limited edition AILOK covers with a multicolour fade to match their jerseys, which is something we've never tried to do before.
Do you have any design principles or aesthetics that you follow?
J: Our principle has always been that it's got to be innovative. We don't just copy other people's ideas, and put our own aesthetic on them. So the aesthetic is really a secondary point. Our starting point has always been, how can we make a product better – by improving it's function or adding new features.
B: We often talk about problem solving. Looking at how people use their products and thinking about how we can change a product or create a new product in order to solve a problem.
J: In terms of design, there is a certain design language that we have running as a bit of a thread, which is a little difficult to explain, but ultimately, we like to have very simple, clean designs.
B: We have quite different products in terms of size and functionality but we like to think that if you sat them all on a table together they feel like a family. And since everything we do is designed from scratch, it allows us to keep that design language throughout the range.
J: Also, not to be cliché, but 'form follows function' is something we do strongly believe in. If you look at the ORIGINAL Hiplok, a lot of the aesthetic is driven by the function. The padlock element, which ultimately allows you to wear the lock, has been designed like that because that's how it works.
Where does inspiration come from?
J: I guess, you can't really do what we do without some knowledge of riding bikes, transporting bikes, storing bikes. The best products are generally ones that resonate with us both in terms of a user experience. We tend to play with lots of different ideas, identify what's missing from the market or what can be improved.
B: You also have to take a step back sometimes. Z LOK, for example, came from a conversation we had with somebody. It wasn't until months later that it sparked an idea. It didn't come from a design brief from the sales team. We wouldn't have got to Z LOK without taking a step back and taking inspiration from real world experiences and conversations.