Hiplok is a proud sponsor of this year's Thundercrit, the renowned race organised by NLTCBMBC (North London Thunder Cat Black Metal Bicycle Club), to be held this May at London Velo Park. We are chatting to Rob, founder of the team and race.
For those of us that aren't up to speed with the international craze, can you explain in one sentence what crit racing is?
Crits (short for Criteriums) are multiple lap races around a short circuit, providing elbow to elbow racing at high average speeds due to the relatively short length of the races.
How did it start?
Road criteriums have been around for a long time, but in 2008 David Trimble, the founder of the Red Hook Crit series created a birthday event for him and his friends to settle an old argument about who was faster, alleycat racers or traditional road racers? The rules were simple, everyone would ride a fixed gear back to track specification (no brakes) and the first person across the line at the end would win. The first race was mixed gender and Kacey Manderfield went onto win before she became a professional cyclist later that year.
The race was a hit, the word got out and year on year it became bigger and bigger. In 2010 it attracted some big name sponsors and spread to Milan, and then to Barcelona in 2013 and London for the first time in 2015.
While Red Hook Crit was growing there were several other races popping up across the world with Italy and Germany being early adopters in Europe. There was a UK crit organised by the Tokyo Fixed shop in 2012, but it never returned after the first race unfortunately.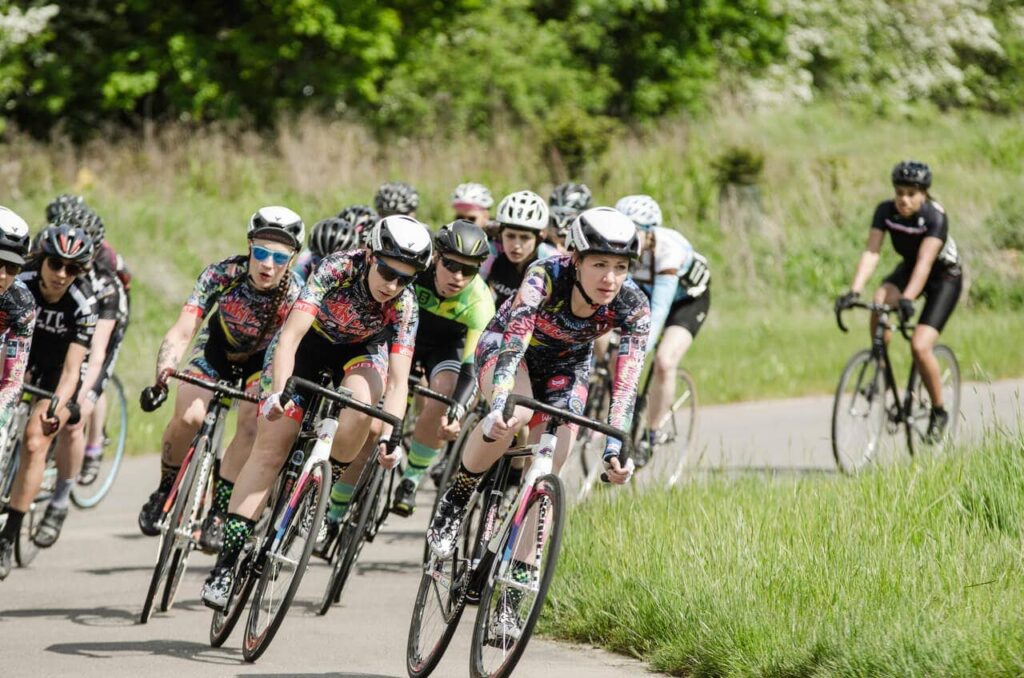 Photo by Calvin Cheung
Why use track bikes?
Competing in a crit on a track bike requires a high level of bike handling, concentration and race craft. The track bike has been an increasingly popular choice for urban cycling for some time now. They are simple machines that need little mechanical know how to fix and they cost less compared to similar quality road bikes due to the lack of expensive gear mechanisms. I'd highly recommend people check out sessions at their closest velodrome and try track racing out.
What's your favourite bike to race?
Although I've not raced this year yet, I've been doing a bit of training on my new Standert Umlaufbahn and it's a great machine. The frame is very responsive and it's been designed with fixed gear crits in mind.
Which teams and riders should we look out for in 2017?
You should always look out for our team NLTCBMBC, if you can't remember the acronym just shout Thunder Cats at us while we race!
There's an increasing number of established racers beginning to enter fixed crits. I think there will be an excellent competition between Colin Strickland and Aldo Ino Ilesic this year after they were team mates last year. Colin has started up Intelligentsia Racing and recruited some strong riders like Marius Petrache, while Aldo hasn't announced his team mates for Allez Allez Specialized yet, I'm sure they'll put up a fight with Colin at the front this year.
It's hard to say if there will be anyone dominating the women's races this year. The standard is high and quite even across all the regular racers. Ash Duban had a great season last year, but could be pushed by Sammi Runnels if she enters more fixed crit races this year and I'm sure Ainara Elbusto Arteaga would like to get back to the top step on the podium this year. Who knows? Maybe we'll have a load of new challengers. Maybe some from the UK like Juliet Elliott, Hayley Edwards, Brooke Phillips or our own Jess Morgan (after returning from injury) can fly the flag?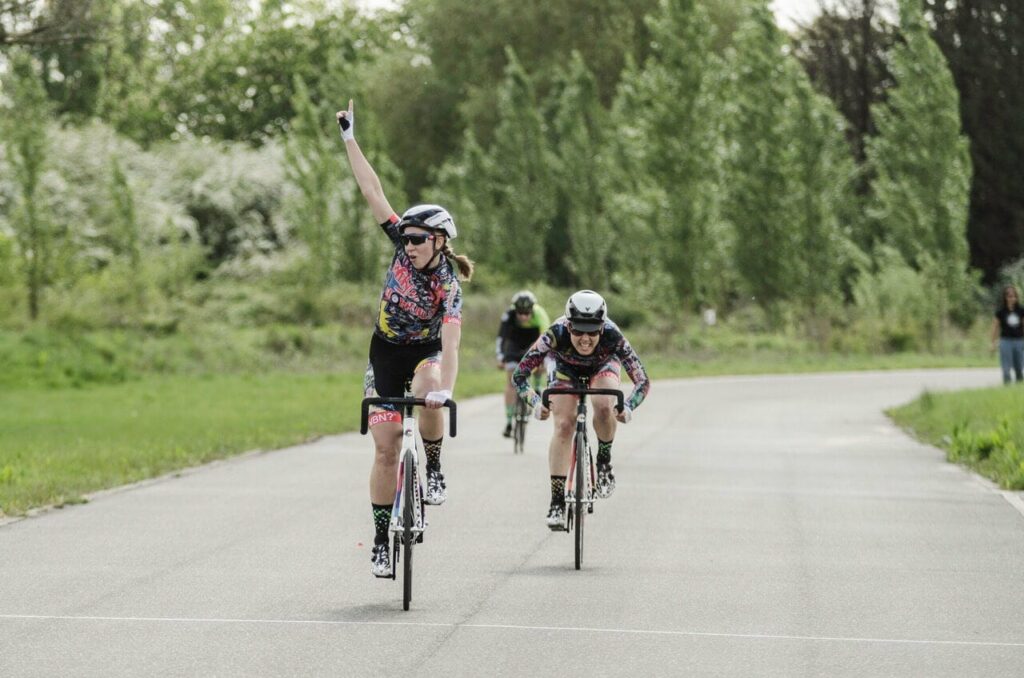 Photo by Sam Dunn
Europe and the US have led the way but now momentum is building in the UK. What plans are being put in place to grow the sport here?
Yeah, the UK hasn't quite picked up as quickly on the sport as some other countries. I think a fair bit of that comes down to the structure of the sport in and the fact that these races are unsanctioned. This means that we, as promoters, need to take care of all the insurance, health & safety and other important things that need arranging behind the scenes without the support of someone like British Cycling. It puts the costs up, increases the amount of work behind the scenes and some venues are wary to get involved as it's not a BC event.
As more people take an interest in the sport here in the UK, I've no doubt that more races will appear on the calendar. It's a daunting world to step into, but with the right support it's possible to work on a tight budget like we did last year. I'd love to see more crits in towns and cities up and down the country.
We're looking forward to Thundercrit on May 6th in London. Tell us about the event.
This will be the second ThunderCrit and this year we've moved to a larger, central location. The event last year attracted a sell out 100 riders in the men's race and 30 women. We wanted to create a race that could allow people to get into fixed crit racing, while also creating a race that the more established racers can get into show people how it's done and I think we did that well last year.
Photo by Sam Dunn
This year, we have space for more racers and we've already sold over half of our men's race tickets. This will allow us to have a minor final before our main final, so there's a race for riders of all abilities. We're aiming to have a minor final for the women's race too, so if we can reach our goal of over 40 entrants for the women's race then we should hopefully be able to make that happen.
As well as UK riders we're open and encourage riders from all over the world to enter. We've already got some established and top quality riders signed up for both the men's and women's races.
How do people get involved?
If you'd like to race then to www.thundercr.it and click the link to buy tickets! If you'd like to volunteer, photograph or record video then please contact me at rob@nltcbmbc.com. If you'd like to come and watch, then just turn up from 12pm on May 6th at Lee Valley VeloPark and cheer everyone on and take in the racing and the atmosphere. It's free to spectate and you won't be disappointed.
Don't forget to buy your ticket to enter at www.thundercr.it (or come spectate for free). May 6th.