We're talking to our rider of the month: Alec Briggs – the recent winner of Nocturne, Thundercrit and a master in cycling. Alec's discusses race rituals, motivation, favourite summer riding places and more.
H: Congratulations on your recent fixed Crit win at this year's Rapha Nocturne. You also competed in the elite men's criterium. How was juggling both events?
AB: Haha thanks, I dunno, just chill out, have a laugh and take it one at a time. Honestly, it was a bit manic, I put my number on for the second race literally on the line, had to do a quick costume change and all that. One way to get warmed up I guess, unfortunately it did mean starting at the back of the elite race which resulted in a bit of a tumble literally 10 meters into the line
H: How did you get into competitive cycling and what motivates you?
AB: When I was younger I watched a lot of motorcycle racing on the television with my dad, in particular speedway, still do to be fair. Anyway I used to pretend I was a speedway rider in our small little garden riding around literally in circles. Anyway, was never going to be allowed to do the real thing, too much money for one thing and a bit dangerous. I'm extremely fortunate to live close to Herne hill, where I was sort of diverted to cure the desire of being a motorbike rider and escape some school trouble. Worked out alright, still there probably 2-3 days a week.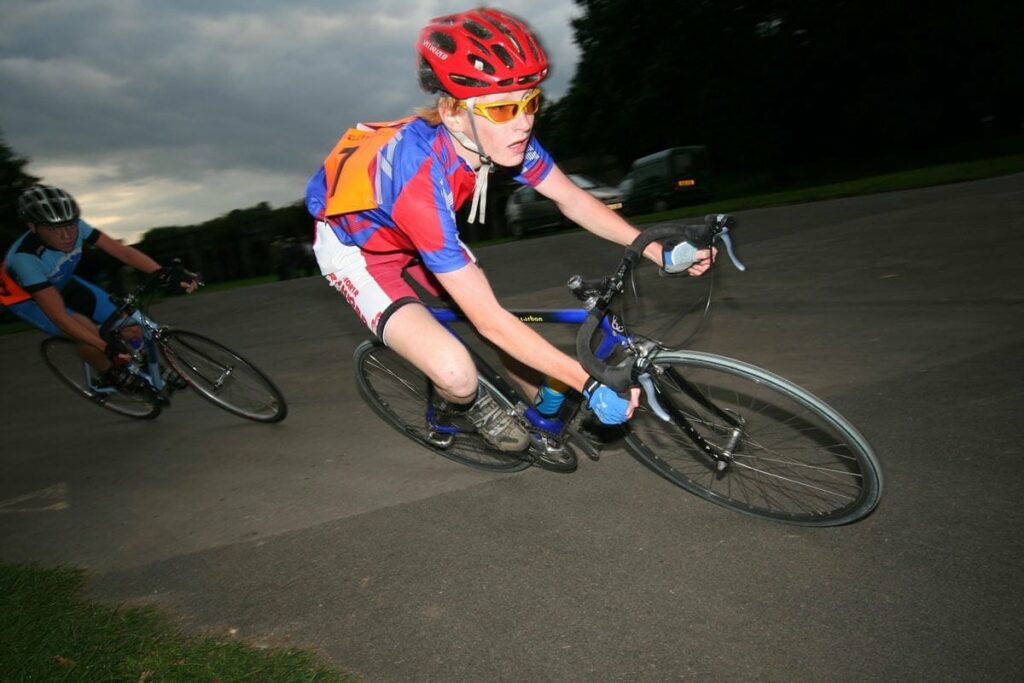 H: Do you have any particular favourite races to compete in and why?
AB: Crystal Palace is my favourite regular crit. Great course to race on, really technical, good vibes, close to home and attracts bad boy established riders, it's great.
H: Do you have any specific race day rituals?
AB: 3 dump rule. Stuart blunt a British cycling coach once told me of the 3 dump rule. Have 1 you'll go alright, have to you're going to do well, have 3 you're probably going to win. Have 4, you're ill.
H: Piece of cycling kit you couldn't live without.
AB: My ginger (orange) marbled custom Oakley's Cole Coatings did for me, so sick!
H: Off the bike what do you do for fun?
AB: Spend too much money on records, Dj, ride my bmx.
H: Favourite places to go riding this summer and why?
AB: Peaslake. Mountain biking there is so sick, but I haven't been enough this year, I need to sort my priorities out.
H: One piece of racing advice which has stood you in good stead?
AB: Just have fun, ride with your friends, rag corners, pop wheelies, the rest will come.