We have launched our most revolutionary lock to date, the Hiplok D1000 – the world's first portable anti-angle grinder bike lock. We caught up with Hiplok founders, Ben Smith and John Abrahams, to discuss the campaign and get a bit more background on the development of their latest creation.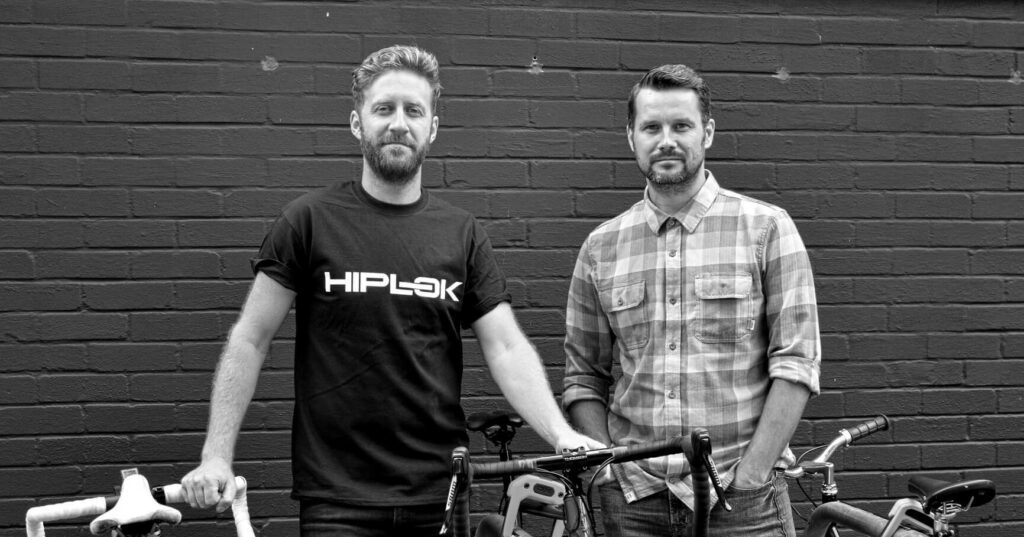 Where did the idea for D1000 come from?
'Real world' bike security has always been core to the approach we take to the design of Hiplok products. Angle grinders have become an increasingly common attack method for bike thieves over the last few years and unfortunately they can cut through any bike lock surprisingly quickly. So, producing locks that are very difficult to cut through has been on our agenda for the past few years.
A couple of years ago we were approached by an advanced materials manufacturer in the UK with something of a wonder material called 'Ferosafe', a graphene composite material which disintegrates angle grinder cutting wheels. That was really the breakthrough moment – it was pretty exciting. Still is!
How long has it taken you to develop the D1000?
Since our introduction to Ferosafe, it's taken over 2 years to design and develop the D1000 into what it is today. We spent a lot of time working out the best way to use the material within the lock and combine this with a design that was not only angle grinder resistant, but also incredibly tough against all the other attack methods.
Our pre-production samples have been tried and tested by experts in the field, including Sold Secure (the official testing and certification house for security in the UK), who have given the D1000 a Motorcycle Diamond rating.
After two years we have a design that we're really happy with and confident in.
Do you feel the D1000 is a milestone in bike security?
Absolutely!
When you design bike locks you also test and cut through a LOT of locks in the process. So we know the best techniques and tools to use. Angle grinders are now the weapon of choice for many bike thieves, and it has been a growing issue that the security industry has been unable to combat.
There is no doubt the D1000 is a considerable step up in the defence against bike theft and angle grinders in particular. The performance of this lock still amazes us and we've been working with it for a while now.
It's also been well received by the cycling press and industry experts who have tried and tested the D1000 themselves, which has been really encouraging (though not surprising)!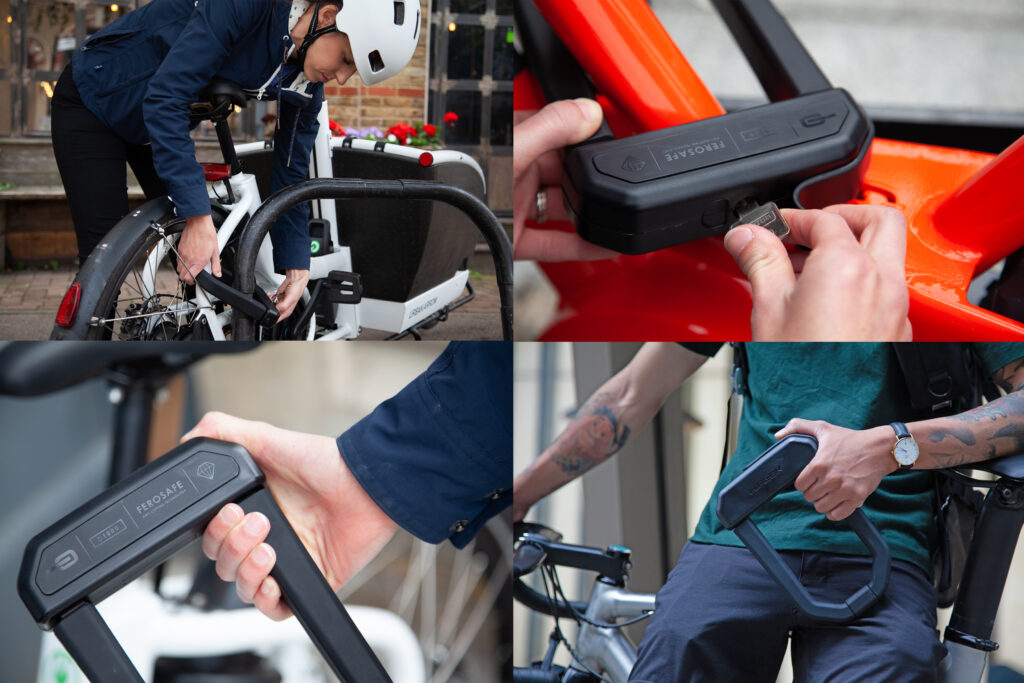 Who would need a D1000?
The D1000 is the world's strongest portable bike lock. So if you love your bike as much as we do, then it's definitely worth buying.
It will give you that extra peace of mind if you need to leave your bike in high-risk areas, such as busy cities, towns or train stations, where bike theft is common. Plus, if you have a high value bike, such as an E-bike, which are becoming a common target for thieves, the D1000 is a no brainer.
It's also worth noting that over half of all bike thefts occur at home, so we'd definitely recommend keeping your bikes locked up when you store them away in the garage, shed or in the home.
Are you pleased with the response you've had so far?
We are really pleased with the response but not surprised. We know this a product that the market has been demanding for a while now. We actually reached our funding target in the initial Kickstarter launch within 1 hour of going live, so we have started to get the locks into production already, which is exciting!
We can't wait for people to start using the D1000 so more bikes are protected. It will give people confidence to use bikes more often and that is the ultimate aim of any bike company.
.
Will there be other anti-angle grinder products that you'll develop
We are really excited about the D1000 and its anti-angle grinder technology. This is the first lock of its type and while our primary focus is to ensure this lock gets to market as quickly as possible, we plan to expand the line and develop further products in the future. So watch this space!