Hiplok Founders, John Abrahams and Ben Smith, have long been waging war against bike thieves and their angle-grinders. However, their latest innovative lock – the patent-pending Hiplok D1000 anti-angle grinder lock is undeniably game changing. Achieving the ultimate Sold Secure Diamond rating for both bicycles and motorcycles, this lock stands well apart from the competition. It is unquestionably hailed as the first lock of its kind.
Specifically described as "the most effective portable security device I've ever seen" by John Milbank, consumer editor of motorcycle website Bennetts BikeSocial, this lock's ability to surpass the 90 second sustained angle grinder attack for the Diamond rating to be described as unbreakable is truly impressive.

So how does it do it? Specifically the D1000 contains a high-performing, graphene reinforced composite called Ferosafe which effectively disintegrates angle-grinder cutting wheels and drills, resulting in its remarkable anti-cut properties. However, don't be misled, this is a real-world lock – offering maximum security whilst weighing in at a highly portable and usable 1.9kg, comparable to many D and U-locks on the market.
"The D1000 lives up to everything Hiplok promises and more" according to Gear Junkie's resident lock tester.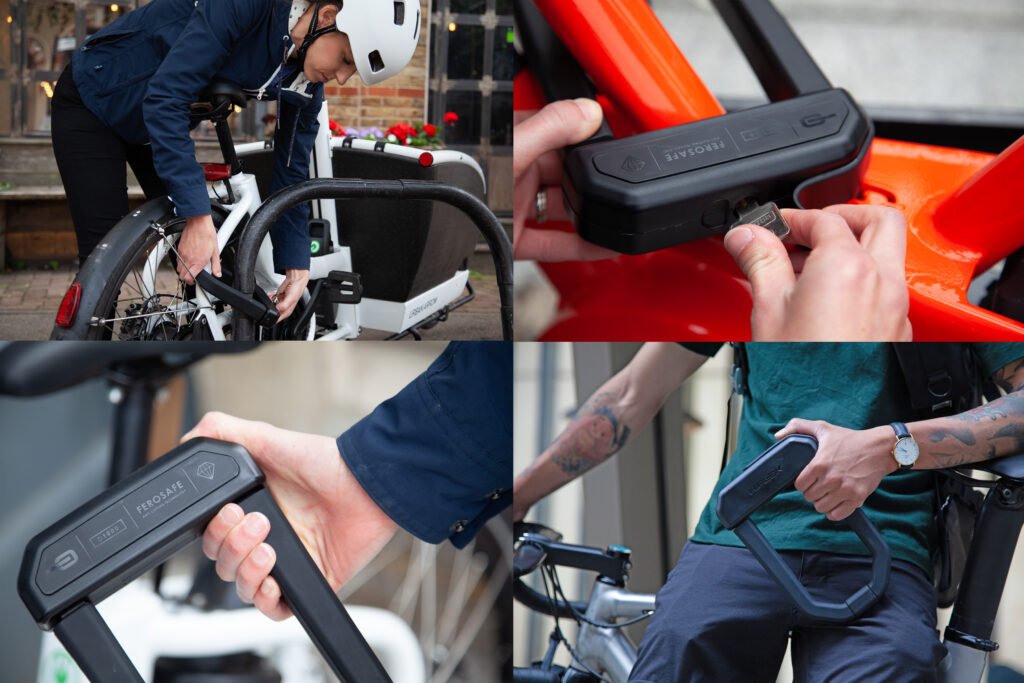 Anti-angle grinder bike lock in the press
Since its initial launch on crowd-funding platform Kickstarter in September 2021, the Hiplok D1000 anti-angle grinder bike lock has understandably been extensively and rigorously tested and reviewed by experts across both the bike and motor bike category. Have a watch yourself to see it outperform many competitor locks, effectively destroying multiple angle grinder heads in the process.
Undoubtedly already giving thousands of bike owners immeasurable reassurance and peace of mind – a reassurance that's fundamentally priceless. The Hiplok D1000 anti-angle grinder lock is available to purchase for immediate dispatch from hiplok.com and via distributors worldwide.
Urban Rider, hailed as 'The World's Finest Riding Gear' for Motorcyclists take a closer look at the value of the D1000:
Click below to read more expert reviews about just why this uncuttable lock is tackling a fundamental security issue head on.