Stolen Bike
Here at Hiplok, we're incredibly proud to announce that we are continuing to support long-term friend and Hiplok Athlete, Ben Deakin for 2023.
Widely known for his YouTube antics and love for sending huge whips over jumps, Ben Deakin is as passionate about bikes as we are about security. Sadly he knows all too well the heartbreak of having a bike stolen. Back in 2019, Ben's valuable bikes were stolen in a house robbery. Luckily, through the incredible power of social media, the bikes were consequently recovered. Today, as he travels the world filming his exploits, he rests assured the bikes he has left behind will be safe in his bike cave. On account of his theft experience he now chooses a range of Hiplok locks to keep his prized rides under lock and key.
Bike Cave
It's reported that the majority of bike thefts in the UK happen in and around bike owners' homes (office of national statistics). However, unfortunately many cyclists are not aware that their bikes are just as susceptible to thieves in a home, garage or shed as they are outside a shop. For this purpose, we work together with Ben Deakin to help raise awareness of the importance of bicycle security in and around the home.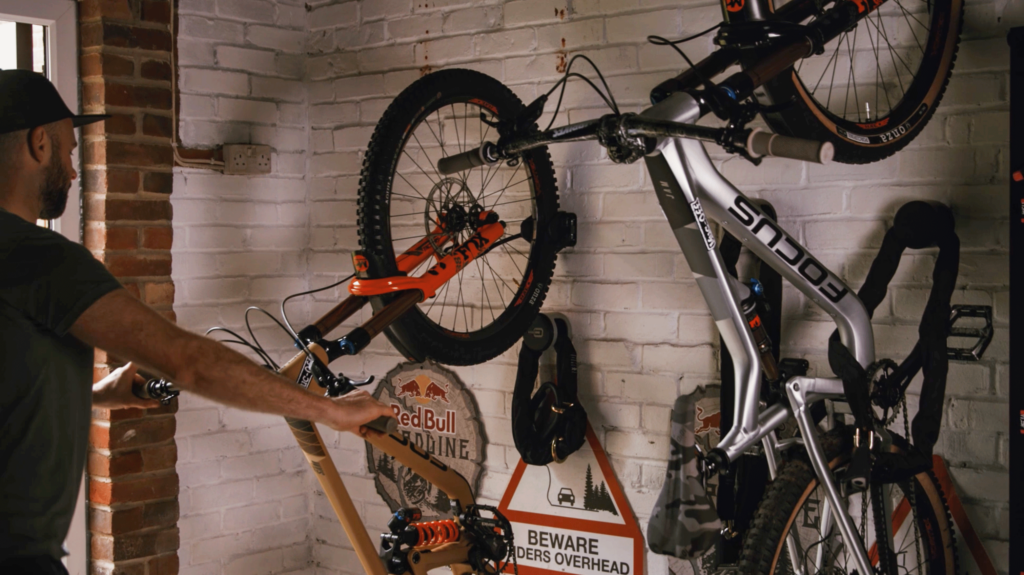 Product Testing
Ben Deakin's unique testing approach and feedback are important parts of the rigorous development process for new Hiplok products. Whether he is taking an angle grinder to the D1000 to test our anti-angle grinder claims, or hurtling down trails with a DXF, he isn't certainly afraid to put Hiplok products through their paces.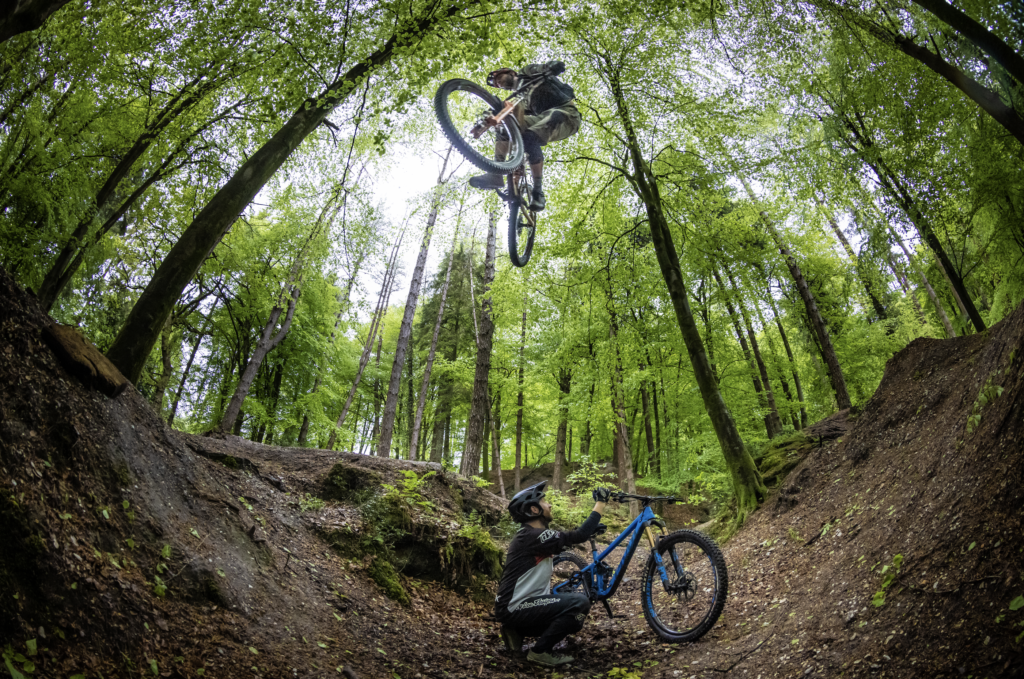 On Location
Most recently Ben joined us to put our new foldable bike lock, the Hiplok SWITCH, through its toughest test yet. A high-speed, adrenaline-fuelled ride through Chicksands Bike Park's flowy berms, jumps and steep drops posed an unquestionable challenge. By testing the SWITCH in such an extreme environment we can rest assured the SWITCH can handle anything; from the toughest gravel bike epic to whatever a daily commute could throw at it. Check out how the SWICH held up…
We're looking forward to working with the inimitable Ben Deakin once again in 2023. In the meantime, be sure to keep your eyes peeled on Ben's YouTube, Instagram and TikTok to hear about his latest rides.