This week was the 27th Eurobike show, where we exhibited as one of 1400 exhibitors in front of 37,000 attendees.  When we weren't showing people our new prototypes and refreshing people on our unique cycle security products, we managed to do a few laps of the show and check out some really exciting new products, developments to current products and even see some prototypes for future technologies. It was great to see all the weird and wonderful products on show, see old friends and make some new ones whilst touring the 85,000 meters squared of exhibition space (note – I don't think we covered all of them).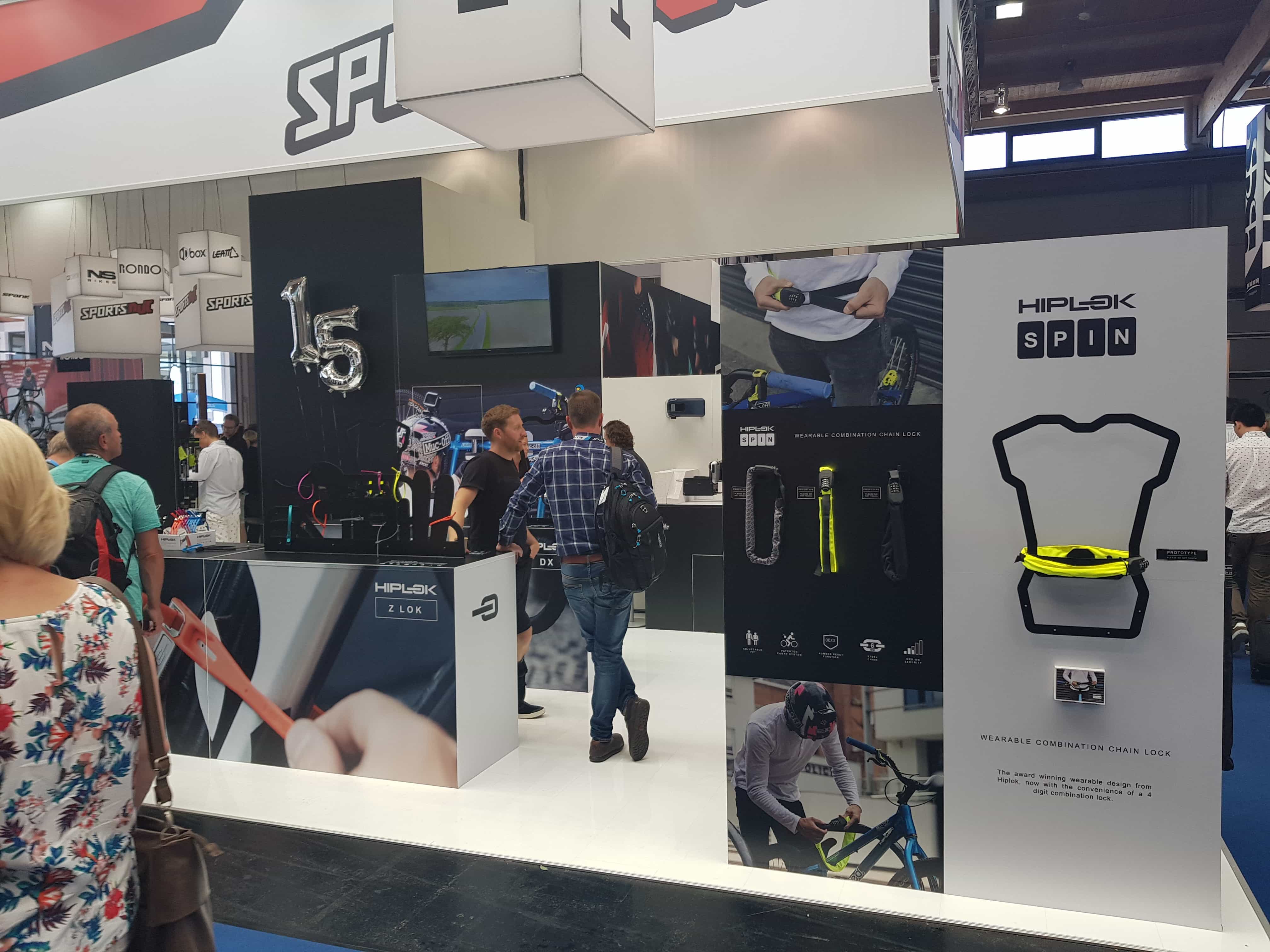 Check out our stand! We've come a long way from our first time at Eurobike. This year our stand was focused on two new products heading your way in 2019;
Hiplok SPIN – in stores early 2019, SPIN features our award winning wearable design, but now with the convenience of a 4 digit combination lock. Hiplok SPIN will appeal to the everyday rider looking for the most practical combination of security and portability at a great price.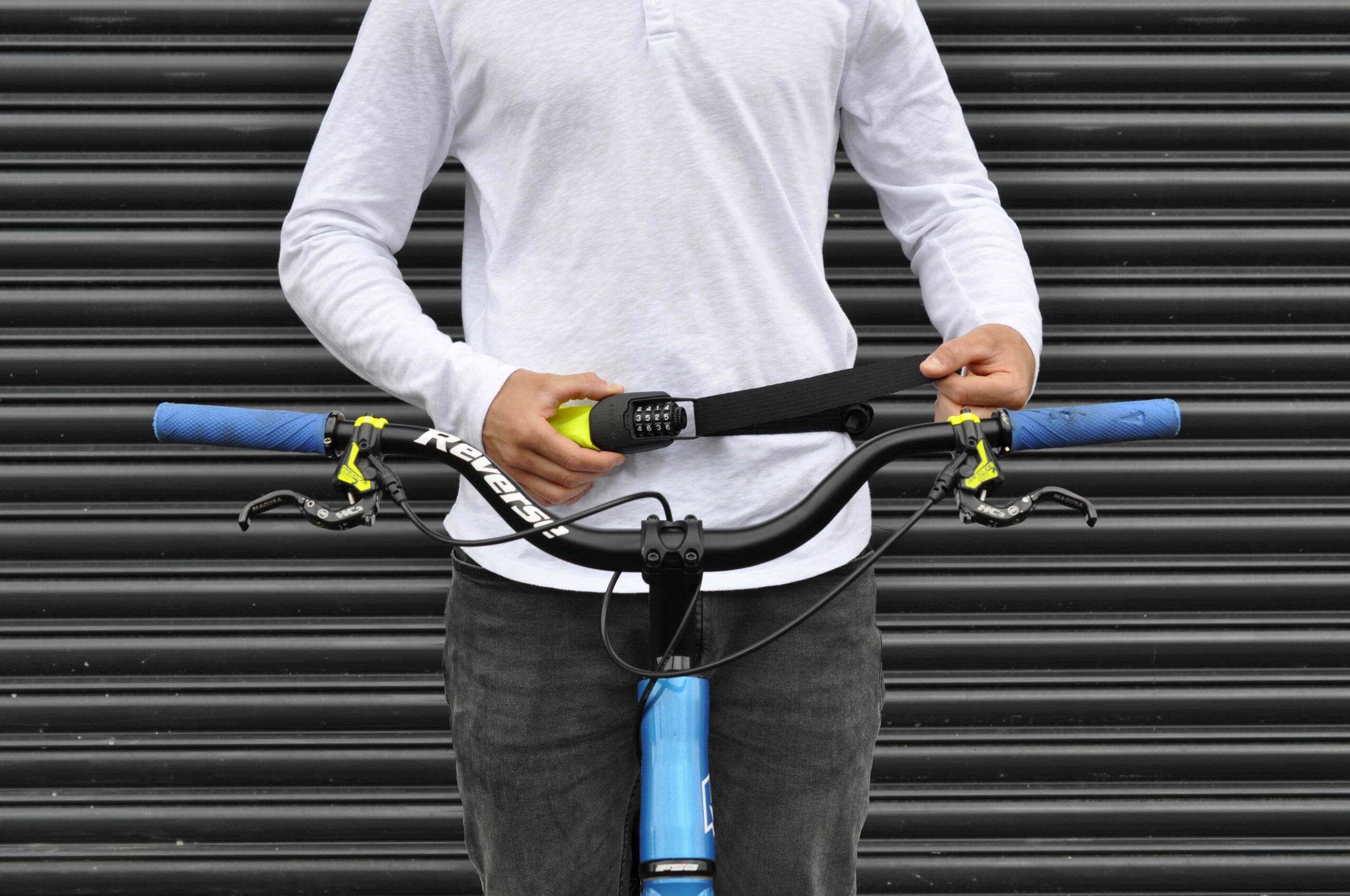 AIRLOK Connect: Our unique lockable wall hanger, AIRLOK will gain smart phone enabled features in 2019. Featuring a technology enabled locking pin, AIRLOK CONNECT will allow the hanger to be
locked and unlocked with a smart phone, thus negating the need for keys. The system will also feature early warning detection, alerting the owner to any tampering with the lock in real time, and providing the ultimate connected secure storage for your bicycle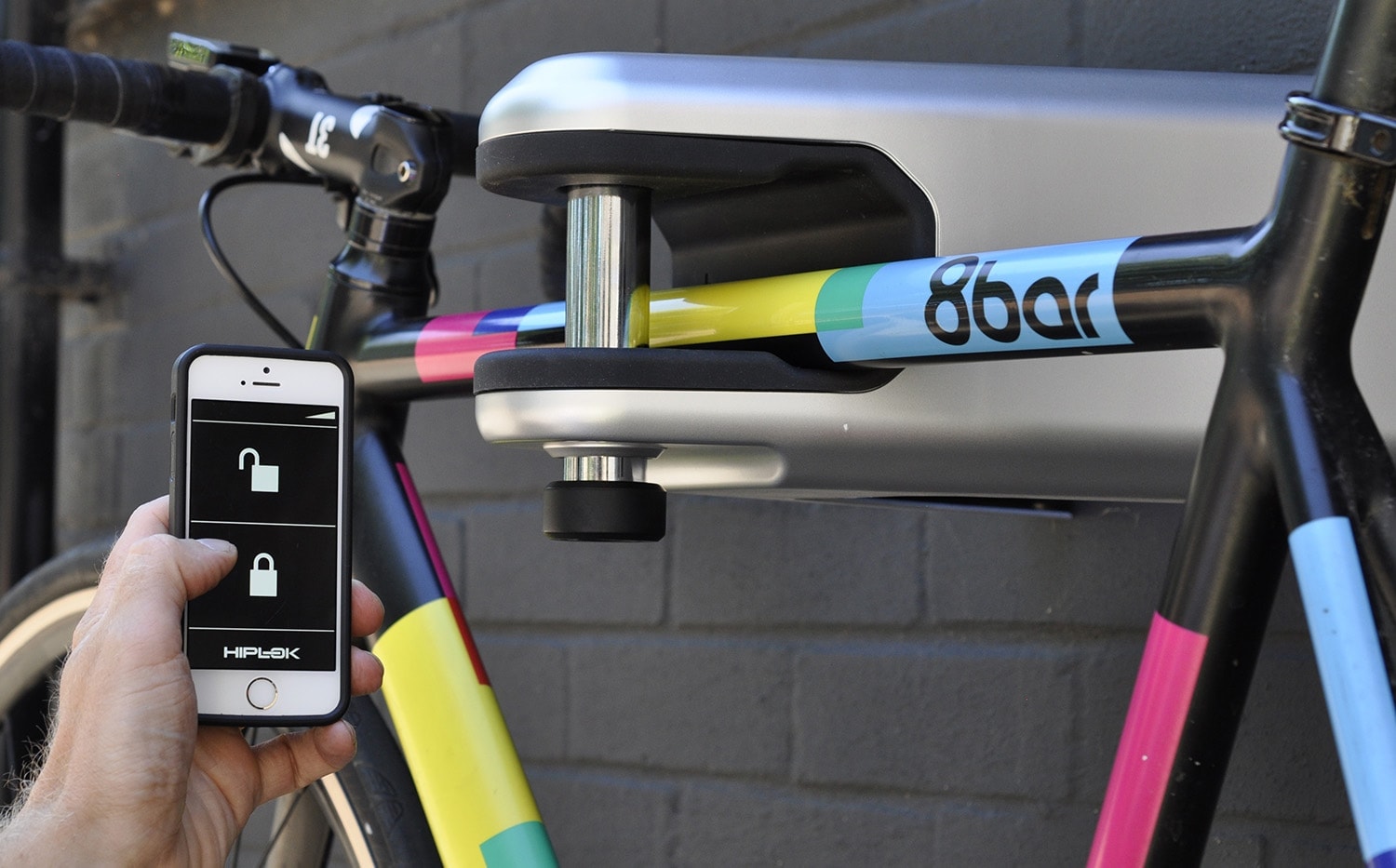 Meet you in Hall B4, Stand 200!
Given the size of the place, it's strange to think that Eurobike is a great place for a catch-up, but over the three days at the show it was easy to fit in a chat or a coffee and with most of the bike industry in one place at one time it works strangely well. It was great to see so many British brands and friends from further afield exhibiting at Eurobike.
The guys at Beryl (formerly Blaze) weren't content with just exhibiting – they had a whole fleet of new products on show for the future and not only that, they have revamped some of their existing line-up.
One of the most interesting products they had on show was their new Burner Brake light, which automatically senses when the rider is braking and comes on to communicate with other road users, letting them know the rider's intentions and keeping them safer.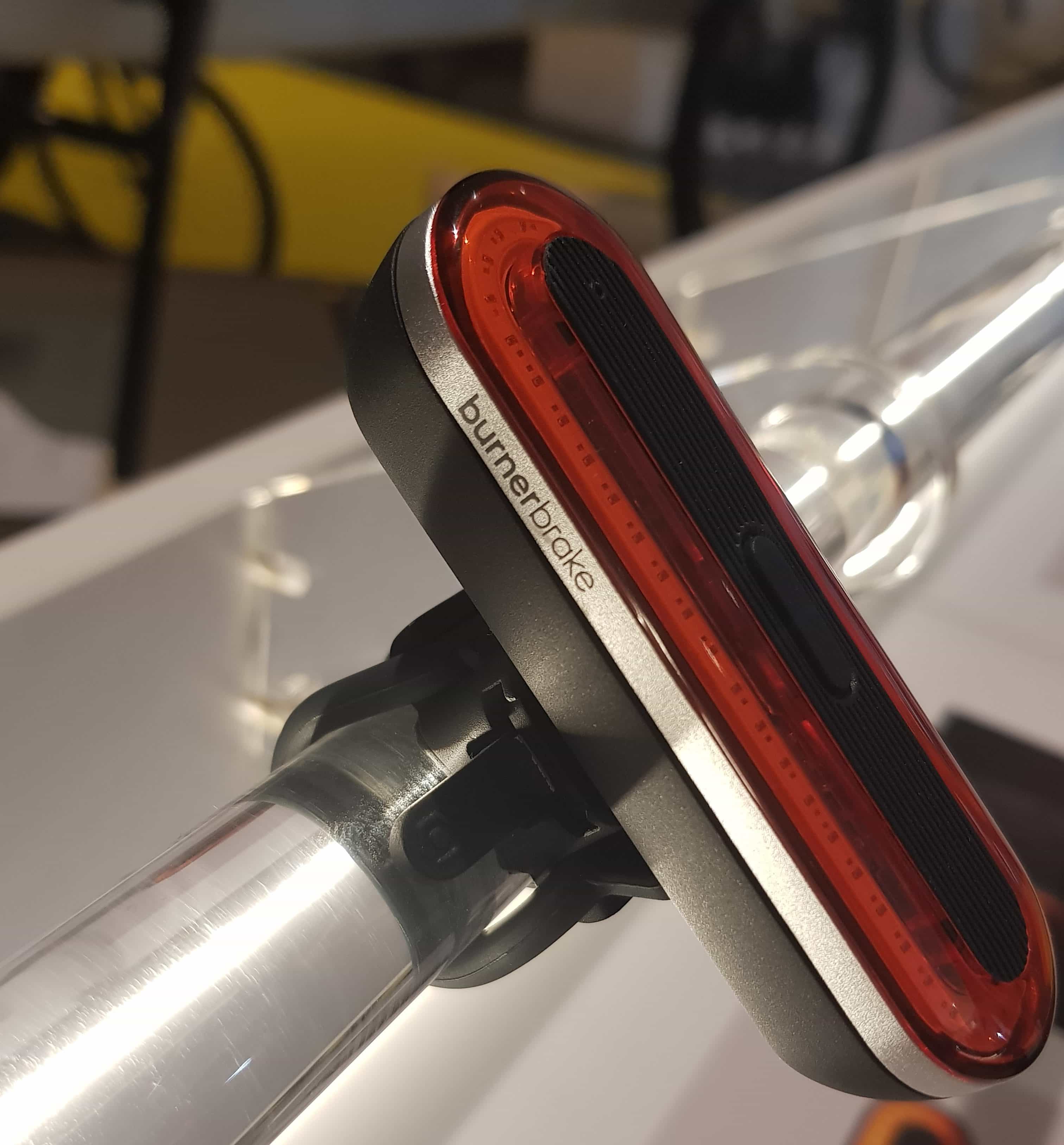 Seeing the Future
As you have probably gathered, one of the best things about Eurobike is seeing all the new concepts and innovations whether they are ready for release or more long term. One of the most unique things at Eurobike this year, was the Fuoripista trainer concept. One of the most unique takes so far on a smart-trainer, the Fuoripista combines cutting edge design with Zwift integrated technology right at the cutting edge of trainer-tech. At a cool £12,000 we're eagerly anticipating one arriving for the office, but we might have to make do with the rollers.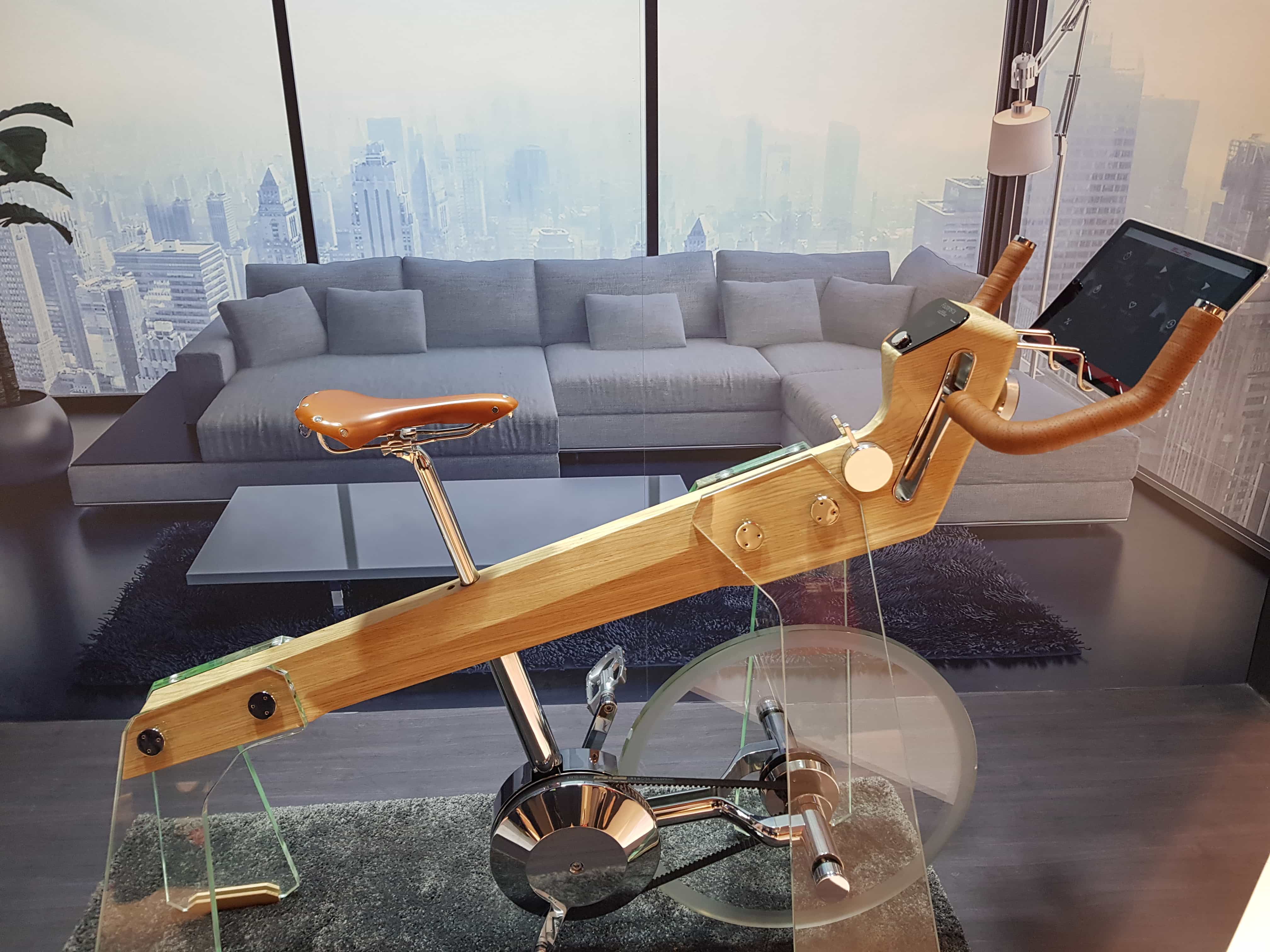 Your Bike Rocks!
They say it's not Eurobike without a wooden bike, and there certainly were some interesting examples of natural materials being harnessed. One of the cleverest uses was by Copenhagen based Coh & Co for their 'Carla' bike – a composition of carbon fibre, glass and basalt fibre (yup, rocks!) combined with clever design touches create a unique, 'year-round urban bike' that has the light and stiff feel of a carbon bike, whilst being more robust and suited for the urban environment and harsher weather conditions. Check out that back end!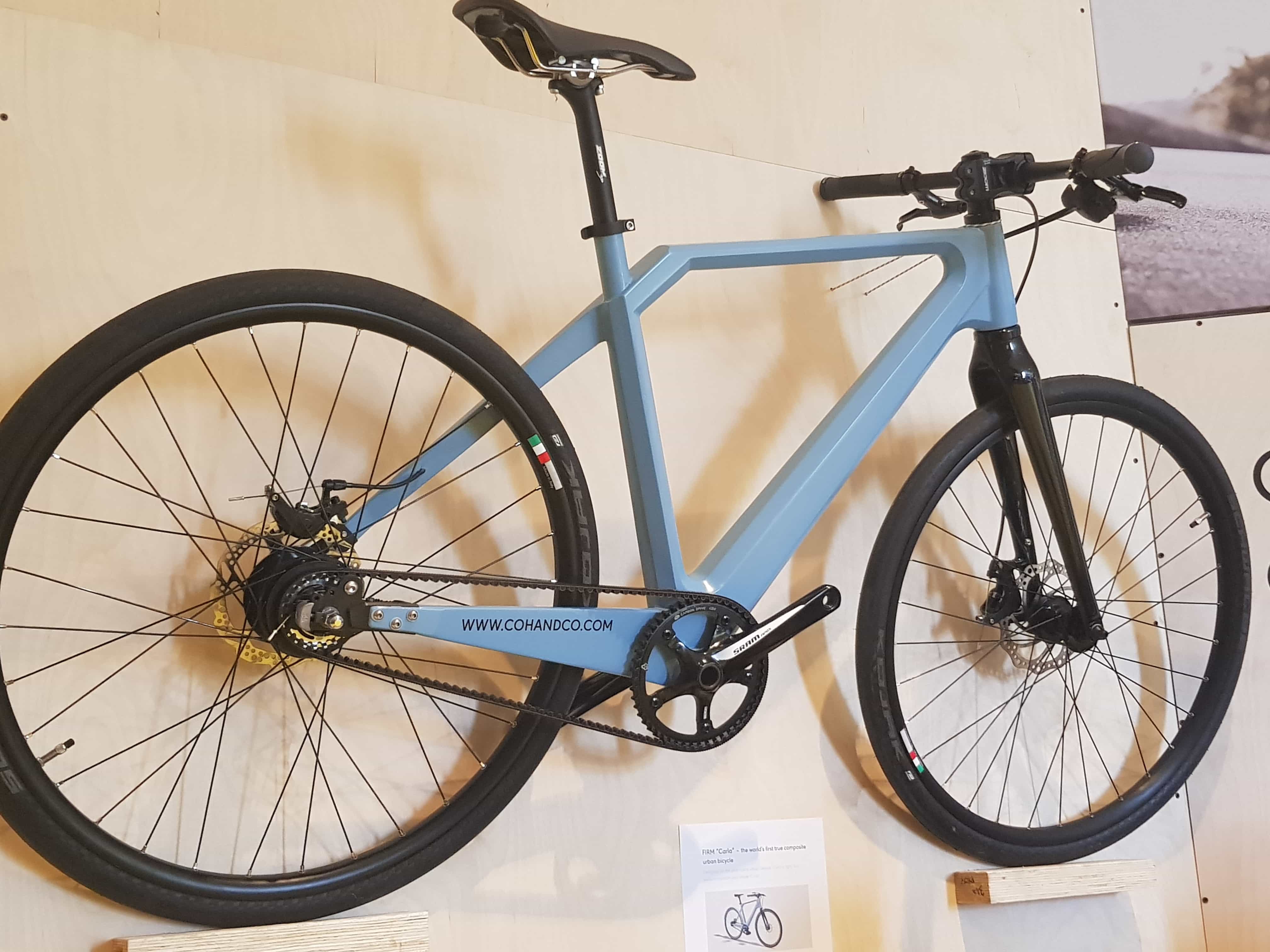 Whilst we didn't cover ALL of the products being exhibited, it was great to be at Eurobike and get to grips with at some of the concepts and ideas that the industry will be moving forward with. As a final note in this blog, take a look at a couple of concepts from friends of Hiplok are developing and currently crowdfunding ready for release in late 2018.
Beeline Moto – The guys over at Beeline are rapidly conquering the bike-navigation world (and keeping Frances on track!) but they are also turning their attentions to the motorbike world.
Pure Cycles Capacita – We, like the Pure Cycles crew, were once young and hip (or at least thought we were) but now have families and grown-up responsibilities, with this comes more belongings and therefore the need for more space, so check out their new E-Cargo bike, Capacita!