We are excited to tell the world #thegrindisover this week as we showcase the D1000 in Europe at Eurobike 2022. We are showcasing the world's first portable anti-angle grinder bike lock and it is set to take center stage at the world's biggest bicycle trade show. Also on the Hiplok menu of innovation is the new Hiplok SWITCH, our new innovative folding lock which is both wearable and fits easily to a bike.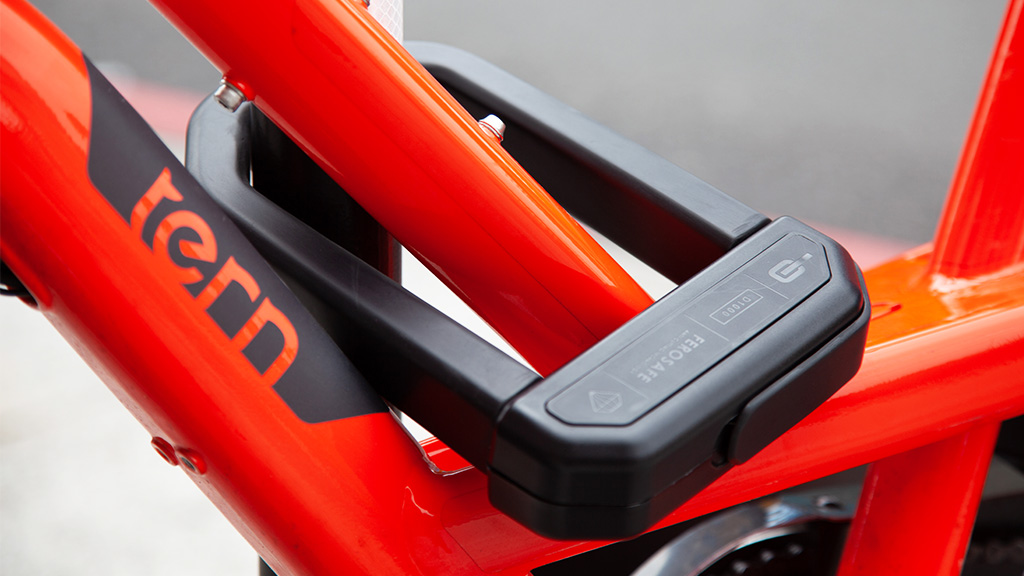 Hiplok D1000 Showcases in Europe
Hiplok D1000 represents a world first in security as the only portable bike lock to be able to withstand sustained attack from an angle-grinder. Hiplok D1000 uses advanced material technology never before used in bicycle or motorcycle locks.
This includes Ferosafe, a composite graphene material that effectively resists high power angle-grinders due to its unique chemical and physical properties. The application of Ferosafe within the D1000's patent pending design results in a lightweight, mobile bicycle lock that can be used in the same way as any other classic U Lock, but with anti-cut properties that are unrivalled.
The first D1000s are now en route to the very first Kickstarter backers (thank you!) but you can join our waiting list to be the first to hear of the next available delivery.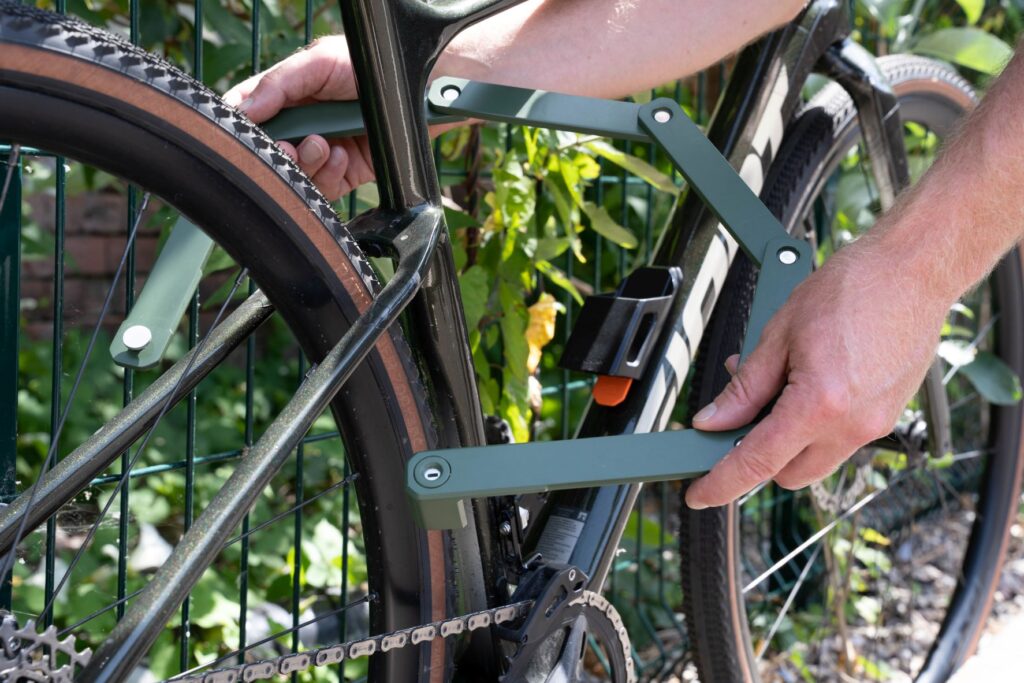 Hiplok SWITCH launches at Eurobike 2022
Hiplok SWITCH is a strong yet versatile folding lock, which can easily be carried on body or bike using our unique CLIP + RIDE system and innovative SWITCH plate. SWITCH's premium hardened steel bars linked with steel rivets provide a quality Sold Secure rated lock with a locking length up to 85cm.
But what makes SWITCH truly unique is its included bottle mount bracket and SWITCH plate, which fits both lock and bottle cage, allowing you to seamlessly swap between carrying a lock or a water bottle without having to change the holder or use a tool. Whether commuting or hitting the gravel trails, SWITCH provides security for everyday riding with the freedom to ride your way.
SWITCH will be available early 2023.
Hiplok co-founder, Ben Smith, is getting ready for the show, "It's great to finally be back at Eurobike after a three-year break and we are excited to show two ground-breaking Hiplok products to mark the occasion. D1000 shows our commitment to beating the bike thief with an incredible new level of security, while SWITCH draws on our desire to provide easy, practical security for every ride."
Hiplok D1000 and SWITCH will be on display alongside the full range of Hiplok security and storage products at Eurobike, Booth #C19, Hall 12. If you can't make it to the show, you can follow all the highlights and news from Frankfurt on Instagram.
To join the waiting list for D1000: Join Wait List
To find out more about Eurobike 2022: https://www.eurobike.com/en/