Whether you're commuting to work or going out on a training ride, as we head towards the winter months, there's a chance you'll be cycling in low light or dark conditions. But this shouldn't stop you from cycling; there are just a few things you should consider to ensure you stay safe.
Be seen
Firstly, visibility is key. So the obvious advice is to make sure you have lights on the front and back of your bike when it starts to get dark. This will ensure you are seen by other road users and is actually a legal requirement in the UK.
If you're planning to cycle on country lanes or unlit areas then a front light is particularly important to ensure you can see the road and potential obstacles ahead of you. In which case it's sometimes a good idea to have two front lights – one that flashes to alert road users and a steady light to help illuminate the road or path in front.
We'd also suggest keeping a back up light or spare batteries on you, just in case.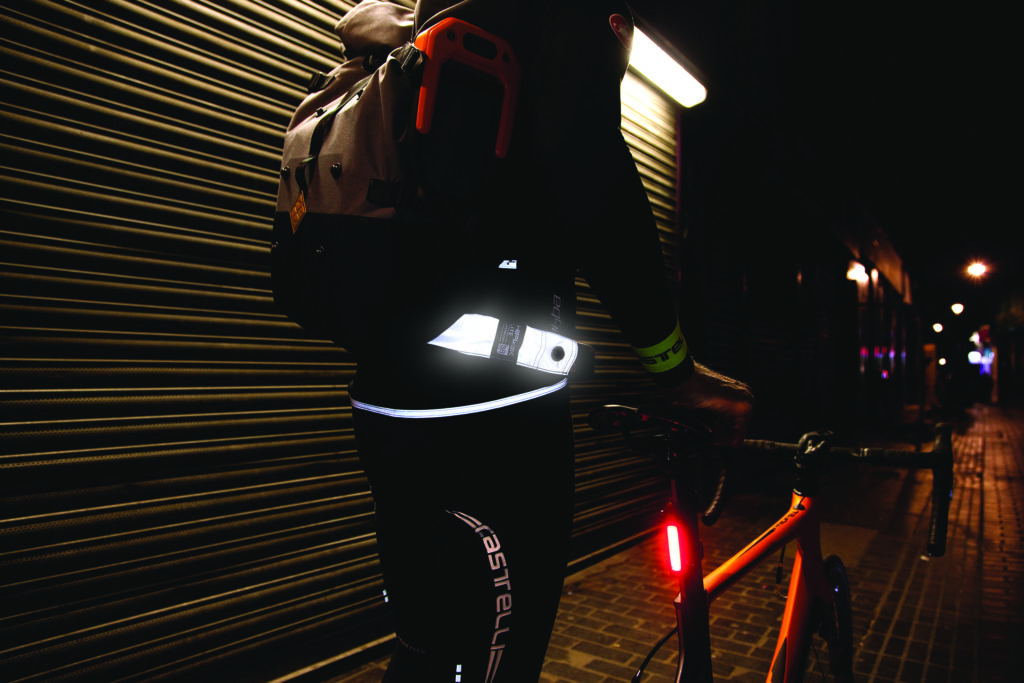 Similarly, reflective cycling gear will further increase your visibility. You'll find a lot of cycling clothing will have reflective details and piping which will help to offer side visibility in addition to your lights at the front and back.
Several brands also have collections specifically for night time riding, such as DHB's Flashlight range, designed with reflective prints for high visibility.
At Hiplok, we've created our SUPERBRIGHT series. Featuring an ultra-reflective waterproof sleeve across our range of chain locks, our patented wearable design provides a safe and convenient way to carry a secure chain lock, whilst ensuring you're visible on the roads.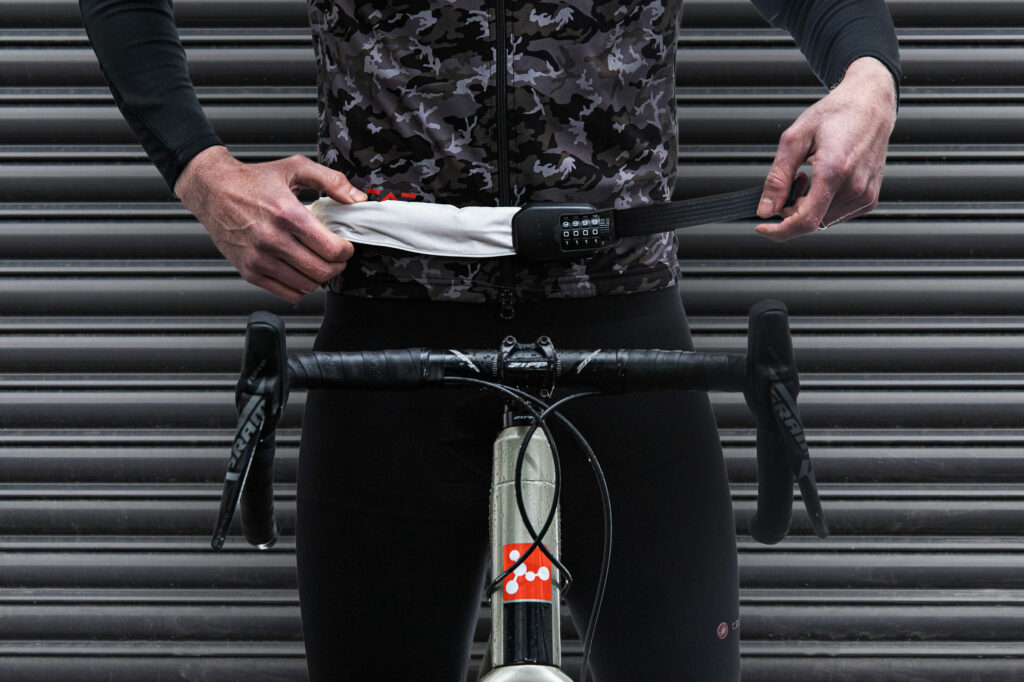 Riding position
You can further increase your visibility on the road with your riding position. It's important not to ride in the gutter or too close to the pavement. Instead, try to cycle about a meter into the road, which will help you avoid any obstacles such as drain covers and also ensures that you're more likely to be in the field of vision of any drivers coming up behind.
Locking up
If you have to leave your bike in public whilst it's dark, lock it up in a well lit area, ideally with some CCTV coverage, to make it less of a target to any potential bike thieves. Also consider the type of bike lock you'll need depending on the area you're leaving your bike in and how long you plan to leave it for. For instance, a Diamond or Gold Sold Secure rated lock, such as Hiplok DX is recommended for city centres, while something a little more lightweight, such as Hiplok LITE or SPIN would be fine if you're just popping to a village corner shop.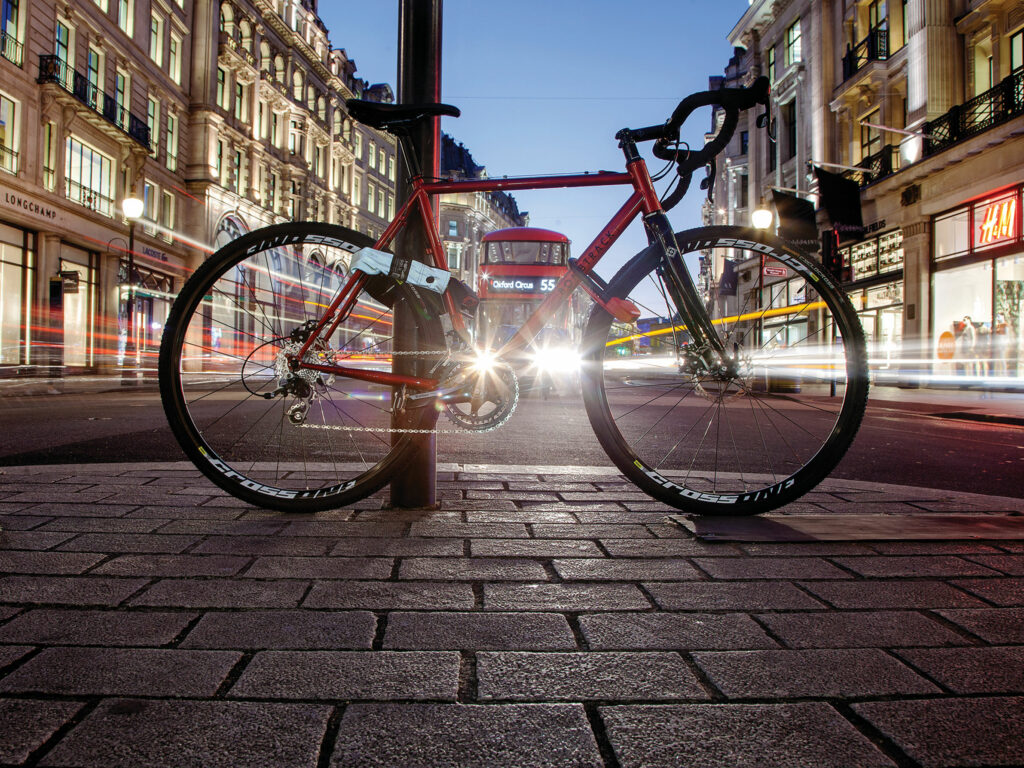 Be cautious
Cycling in the dark may throw up a few more obstacles than day time cycling. For instance, it's harder to spot wet or slippery surfaces or fallen leaves, so it's best to ride a little more steady and leave the Strava KOM segment for another day.
It's also not a good time to take on a new route, as it will be harder to find your way back if you get lost. It's best to stick to well known roads and routes so you can focus on staying safe rather than working out which turning you've got to take next.
If you follow these tips, we're sure you'll continue to enjoy cycling through the autumn and winter months. Happy riding!