Proof that the cycle industry is serious about innovation could be seen in the metal (or the carbon) at The UK Cycle Show this weekend. On the Hiplok stand, we were proudly exhibiting AIRLOK, the world's first high security bike storage hanger, for the first time since announcing its production. But there were also plenty of innovative, beautiful, functional new products to be seen elsewhere. For all of you that didn't make it, here's our gallery of highlights. We're sure you'll agreed minimal explanation required – the pictures speak for themselves!
Reap Bicycles 
Featuring UK manufactured carbon frames the Reap Road and Tri bikes are a thing of beauty and judging by their new testing video, aesthetic is matched by performance. Unique elegant yet . Find out more at www.reapbikes.com

Elite Drivo
This home traainer from Italian brand Drivo claims to "measure power output with extreme accuracy". As it can be connected to computers, smartphones and tablets, we see it as the ideal autumn essential – making training indoors much more fun as the dark nights set in accross the northern hemisphere. www.drivo.cc/it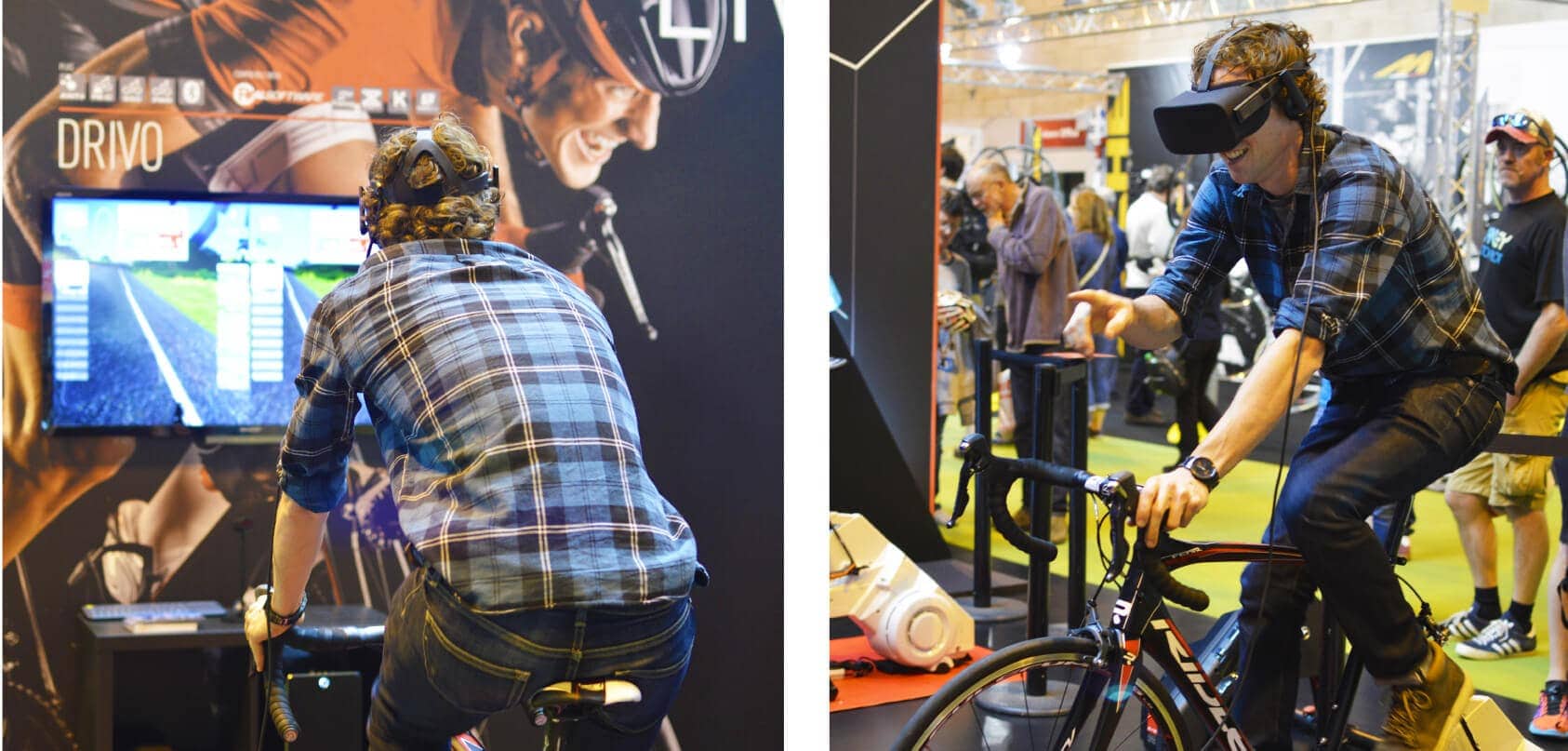 Campagnolo Stand
Campagnolo took the prize for the tallest stand at the show. But the statement was more than matched by their usual display of top performing yet achingly beautiful components which were drooled over all weekend! www.compagnalo.com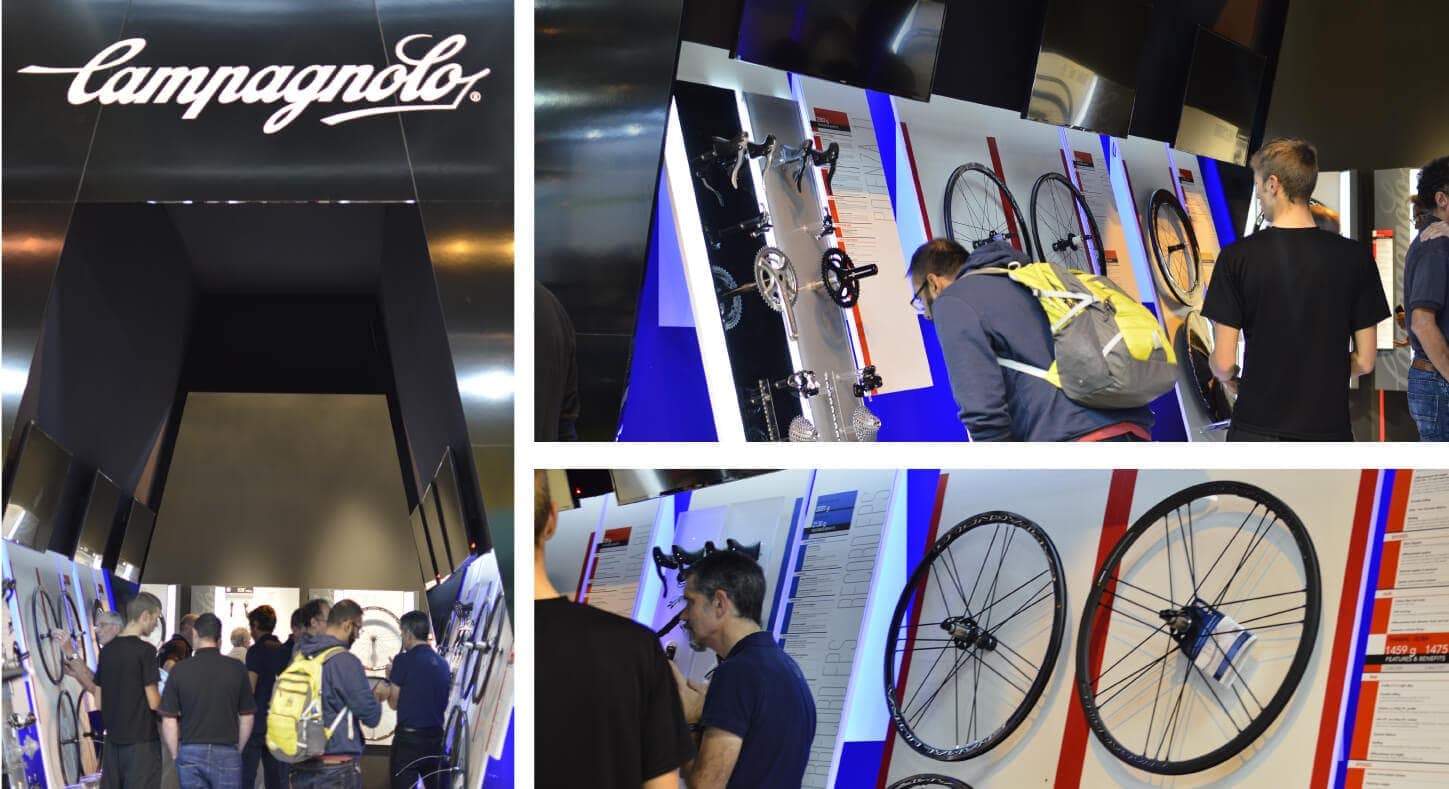 Creme Bicycles
This is a brand we know we will be seeing a lot more of – vintage design at it's very best. The smooth lines, sumptuous materials and attention to detail scream "ride me" – sure to rekindle the sheer joy of cycling. www.cremecycles.com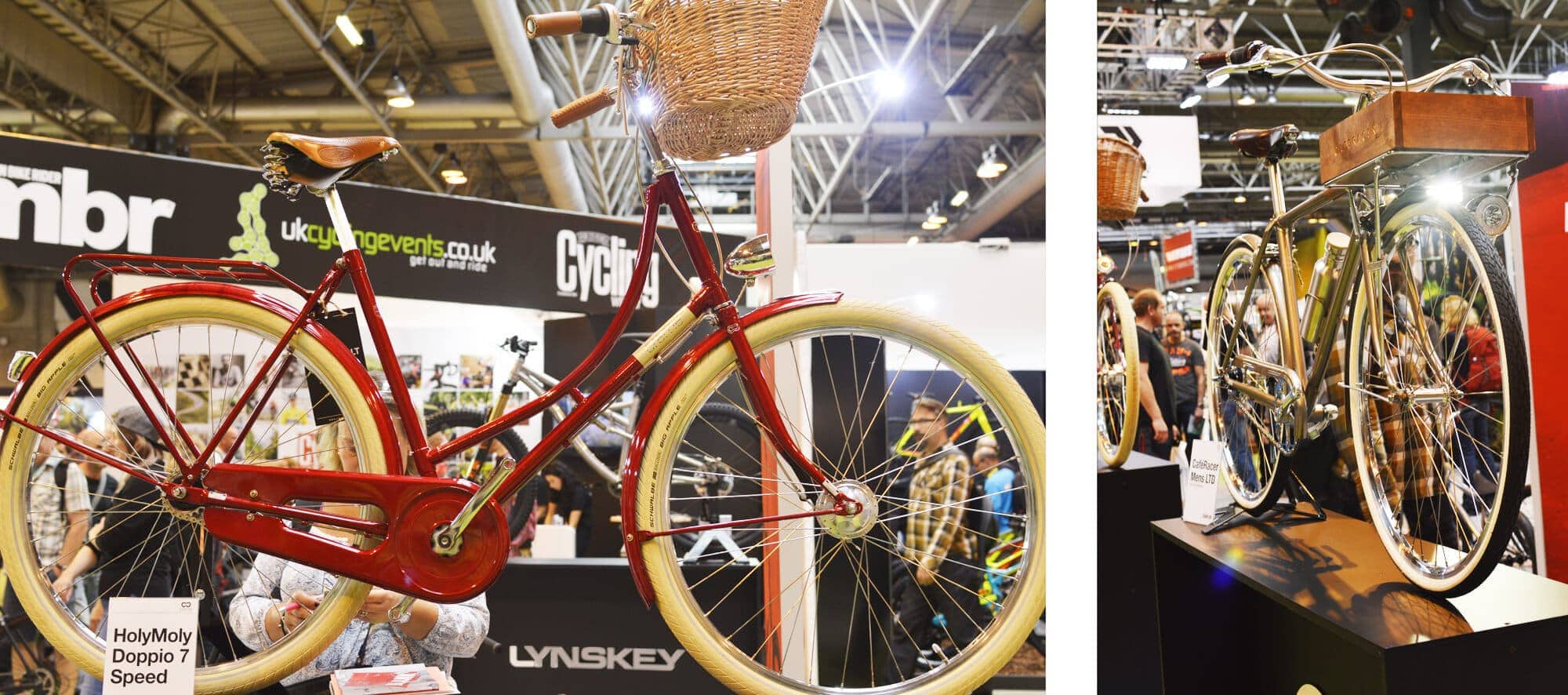 Edoardo Bianchi Frames
Beautiful display from Bianchi with truly iconic framed imagery and the Italian brand gets our vote for the best piece of literature we picked up too.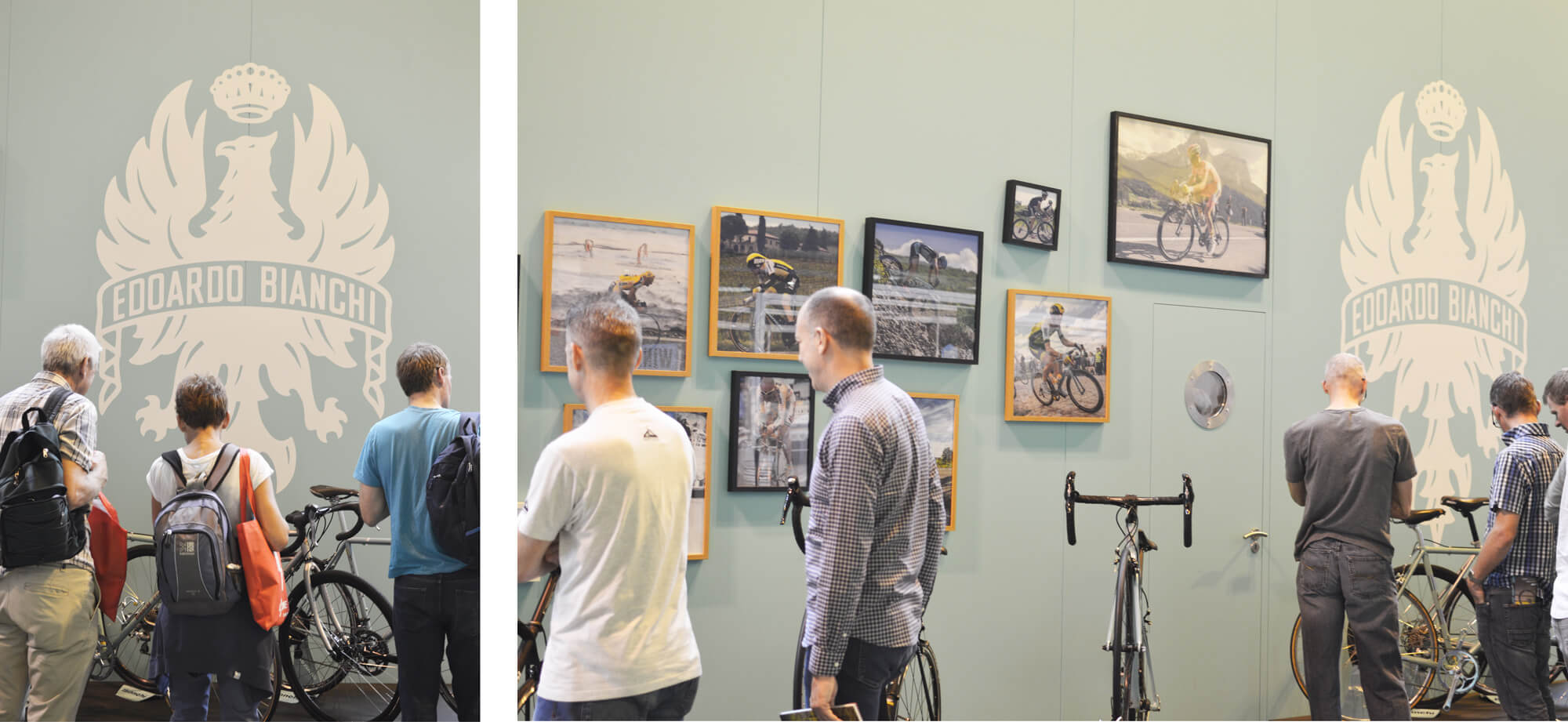 Hiplok
We were overwhelmed by the reaction to AIRLOK and the entire Hiplok line at the show. Thanks to everyone that came to see us – what a weekend! You can purchase AIRLOK here.