We visit the sunshine state of Florida for our first American 'Store of the Month'
City Bike Tampa is a store that thrives on being at the hub of the two wheeled community in Tampa, Florida. Focusing on urban cycling, their mission is to keep "Tampa rolling".
Our first American 'Store of the Month' we recently spoke with manager Kevin Craft…
Tell us a bit about the history of City Bike Tampa?
City Bike Tampa opened almost 7 years ago now. Our main focus is growing the urban environment and focusing on the thinking, utilitarian cyclist. We aim to be the hub for cycling in Tampa, as we alone cannot grow the cycling community around us, so we hope to enable and facilitate the efforts of others as we keep Tampa rolling. And we love bikes and dogs.
Grand Tour, Cobbled classic or Red Bull Rampage?
Bikes are bikes and we love them all and try to ride them all. But all said and done, steel is real.
Tampa seems a super cool place, what's the cycling community like there?
The scene here is a blast. The city has done a great job making Tampa a better place to ride so we have a constantly growing community as more and more are getting out to ride. We seem to all love to just beat around town our simple bikes, but have solid road and mountain biking all at our finger tips too. It also helps that we really don't have a winter so riding is beautiful all year long.
How did you become aware of Hiplok?
I think we heard about Hiplok first from Urban Velo (RIP) a little over three years ago. They have been our best fitting and selling locks ever since. We love that someone finally thought of functionality without sacrificing safety.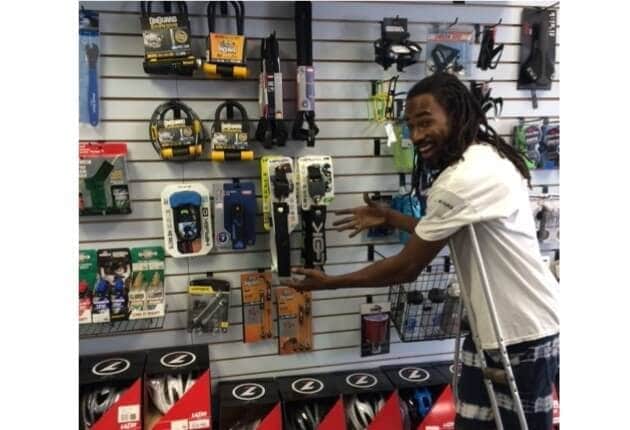 What is your favourite Hiplok and why?
We have to go with the original Hiplok v1.5 as our favorite. It is awesome to have someone complaining locks are heavy and then to put it on their waist and instantly forget about it. We also love the Hiplok Lite and the Hiplok Gold.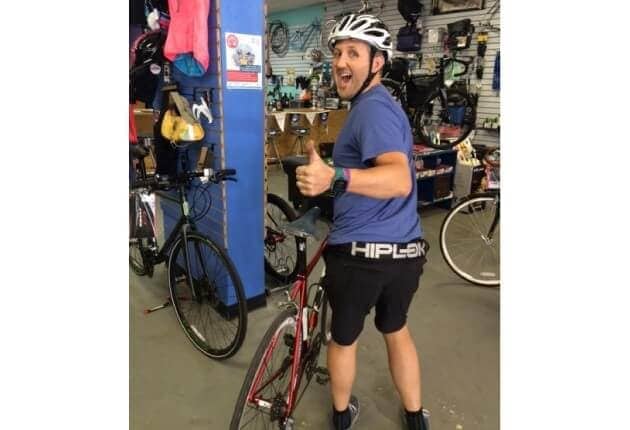 With Spring already here and Summer just around the corner do you have any must have item for the new season?
Must have is the new SUPERBRIGHT collection, we love that companies like Hiplok are making highly reflective products that people WANT to have. We feel cyclists can sometimes shy away from the classic Hi-Vis Yellow so having a great looking, super reflective, lock is a great addition to any quiver.
Favourite local ride and why?
We are super lucky to have countless group, casual, and pub rides in the area done by all the shops and local cycling groups but our favorite has to be our Monday evening shop road ride. We have done it for years and the group has become more of our bike family than just the crowd we ride with. And nothing is better to end a Monday like getting on your ride with a bunch of buddies. Our second favorite has to be the kiddie bike crits we don't do in the in the back parking lot 😉