A cargo bike can make your journey cheaper and more eco-friendly, plus you will benefit from improved physical and mental health. Follow our top tips and become a cargo bike convert for your health, wealth and the planet.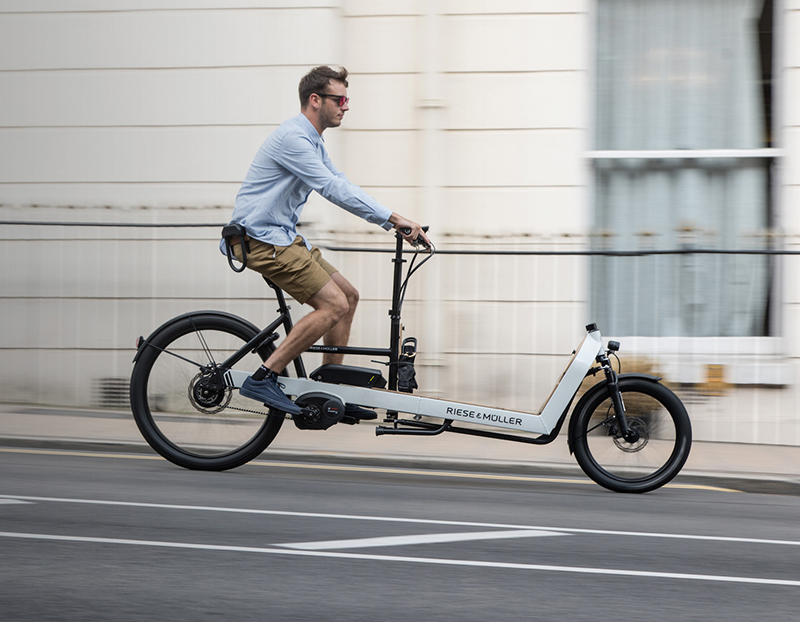 CHOOSE THE BEST CARGO BIKE FOR YOU
Cargo bikes come in all shapes and sizes and deciding on the best cargo bike for you can be daunting. Cargo bikes are a big investment so do your research and choose the best cargo bike for your needs. Be clear on what you will be using the bike for. If you are looking to run general errands around town and get to and from the grocery store then consider a more compact model. This will be easier to park in town. If you are planning on using your cargo bike to transport your small children then seating capacity and safety, will be priority.
GO ELECTRIC
E-cargo bikes offer a real alternative to the car. Electrically powered large-framed utility bikes can cover greater distances while carrying groceries, shopping and even the family. Electric pedal-assist opens the cargo bike up to a wider population as you don't need to be King of the Mountains to complete your journeys easily. When deciding on an electric cargo bike consider the range needed between charges, battery life and warranty. The Tern GSD provides a good daily run around. But if you have deeper pockets, german-engineered Riese Mueller are renowned for their quality, practical e-cargo bikes. They can be fully customised for you – and they are still cheaper than running a car!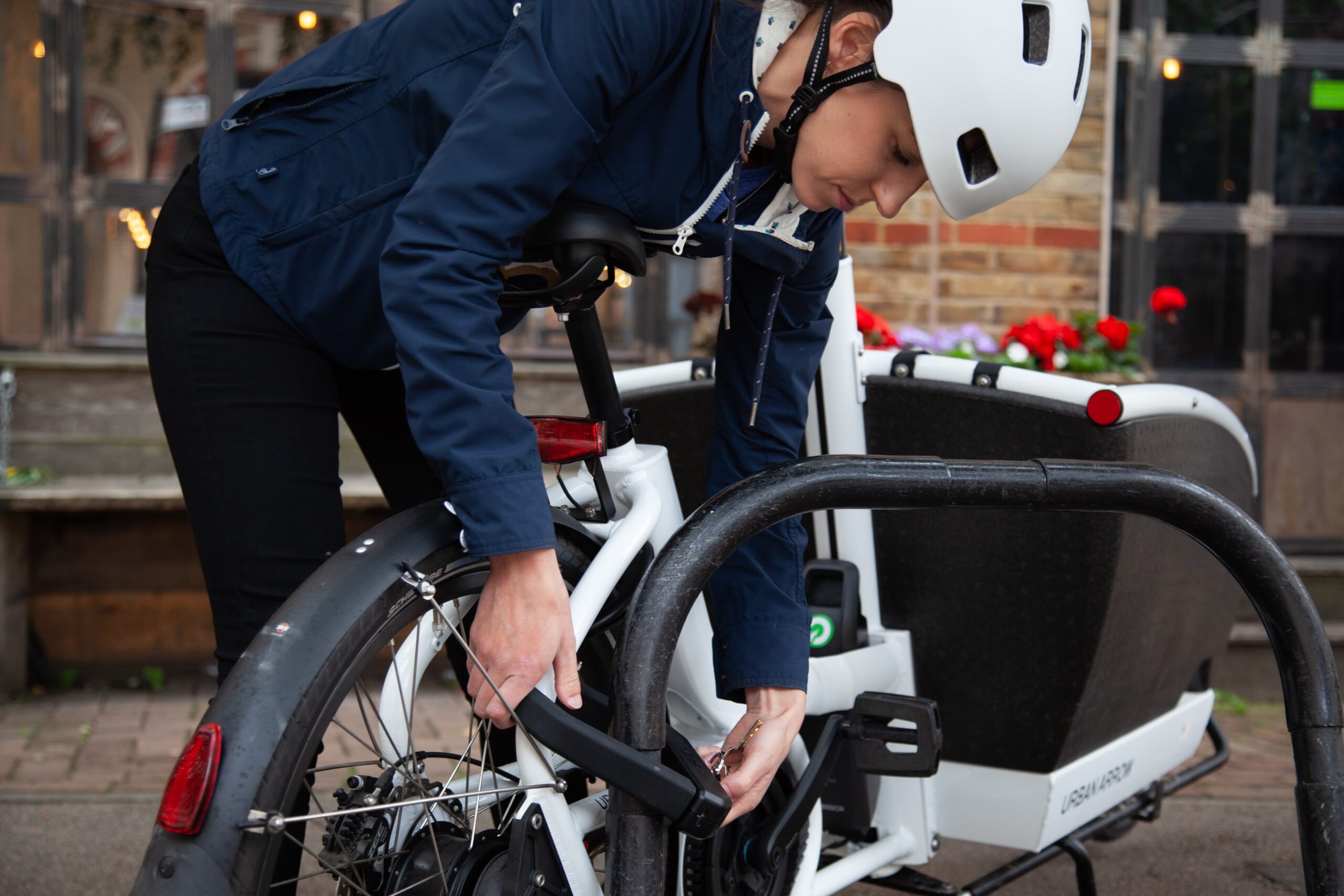 CONSIDER BIKE PARKING
Towns and cities are increasingly providing quality bike parking. Consider where you would park up and don't forget to buy a lock which fits your bike park set up. The Hiplok E-DX is a good versatile option as it's longer loop end chain provides over 1.5m locking circumference. This means you can safely lock up with your bike further away from the bike stand. Plus, it's Diamond rated DX U-lock provides the high level security for expensive cargo bikes.
THINK ABOUT BIKE STORAGE
Store your cargo bike safely and securely at home, making it easy to access and use. If you are lucky enough to have a garage or shed to park in, for insurance, you will need to secure the bike even if your garage has a door lock. The Hiplok ANKR can be fixed to wall or floor and provides a Diamond level secure fixing point which you can use with a chain lock or D lock. If you need to store your bike outside, the ANKR can also be used outside along with a quality weather tested lock such as the E-DX. A bike cover is also recommended to keep your transport dry. BikeParka make a cargo bike specific cover which is engineered for tough protection against rain, snow and ice.
GET IN GEAR
Do not forget the essentials – light, lock, helmet. While you may already have a helmet that fits you, it is worth investing in lights and locks specifically designed with cargo bikes in mind. The Hiplok E-DX lock and its bigger brother DXXL are great security choices. They have been specifically designed for bigger frame e-bike and cargo bikes. They also provide excellent home security options. If you are looking for ultimate peace of mind, D1000, the world's first anti-angle grinder bike lock, offers the strongest protection.
SERVICE YOUR CARGO BIKE
Get to know your local bike shop service centre. As with cars, cargo bikes need an annual health check at the very least.
The team at your local service centre can also provide excellent advice on parts and accessories. Take care of your cargo bike to ensure you get the most out of your journeys and you will never need to return to four wheels.