32,000 cyclists from across the world flocked to the Big Apple ready to cycle New York last weekend ahead of the annual Five Boro Bike Ride. We rode the NYC Ferry and headed down to Red Hook ahead of the 40 mile Sunday pedal to join the excitement of America's biggest consumer bike show. This is our third visit to the Bike New York Expo – check out our show highlights and find out why it's a firm fixture in our annual calendar.
For us here at Hiplok , New York is a key market for bike locks – huge numbers of cyclists regularly commute by bike in the city, and unfortunately it's a city known for bike theft. The thieves know every trick in the book, which is why it's important for us to be at the Bike New York Expo to give out bike security tips to riders and to show off our great range of bike locks and cycle security products.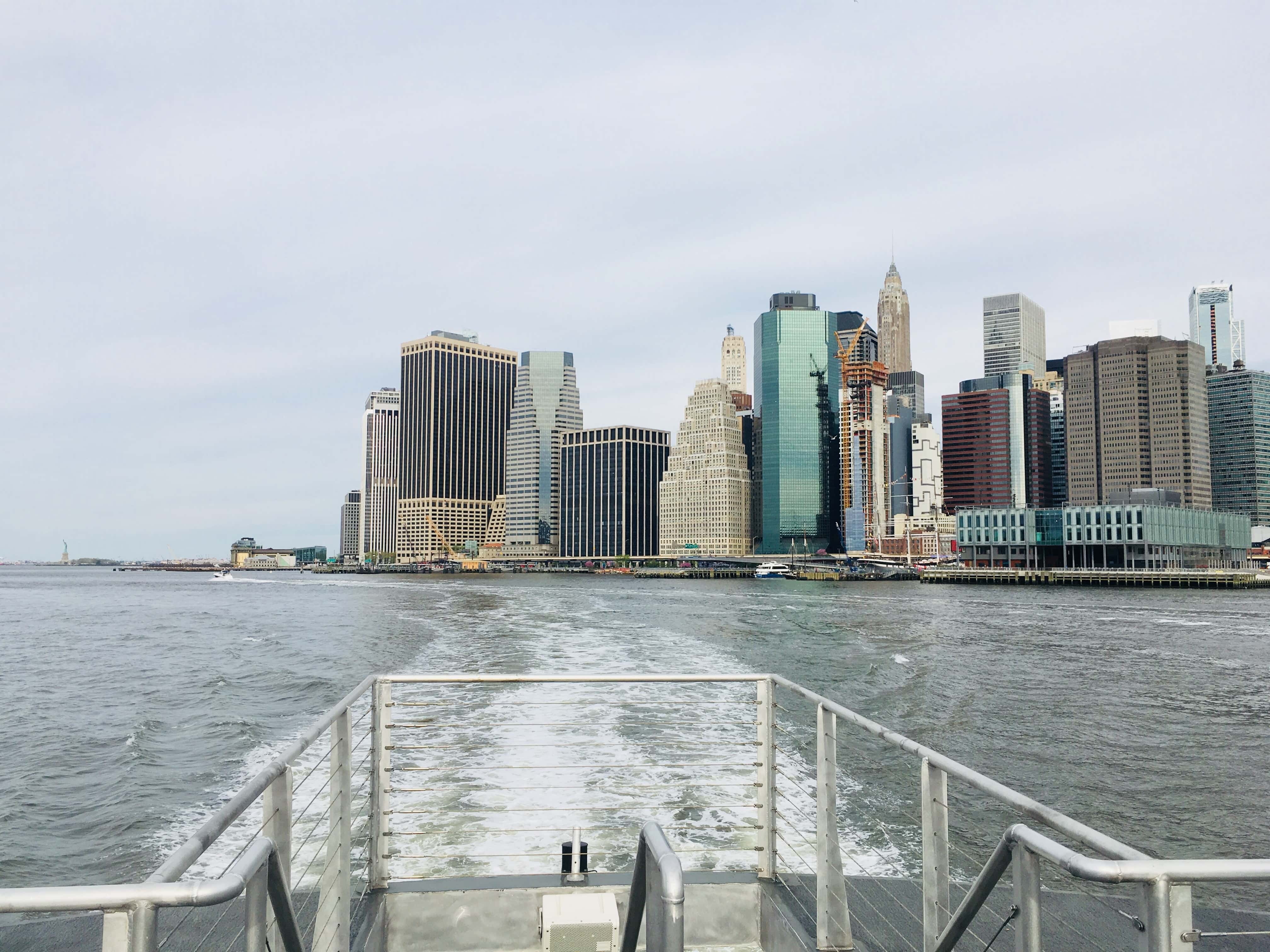 Great Atmosphere
When you get 32,000 cyclists in one room you can't help but catch the buzz of bikes. There's such a wonderful mix of riders from different corners of the globe happy to be in the city that never sleeps and everyone is there for a good time. Of course, the sunshine, great location overlooking the city and fabulous New York food trucks added to the atmosphere.
Cool brands
The great thing about NY Bike Expo is it's accessibility for such a variety of brands to attend from big established companies to niche brands paving the way in cycle innovation. This means you get to see some of the coolest new bike gear all under one roof. Our favourites this year included the beautiful new Thousand helmet collection and the Cleverhood Trench Rain Jacket which is not only so stylish you'll be hoping for rain, it has been seam sealed with the same technology used by NASA!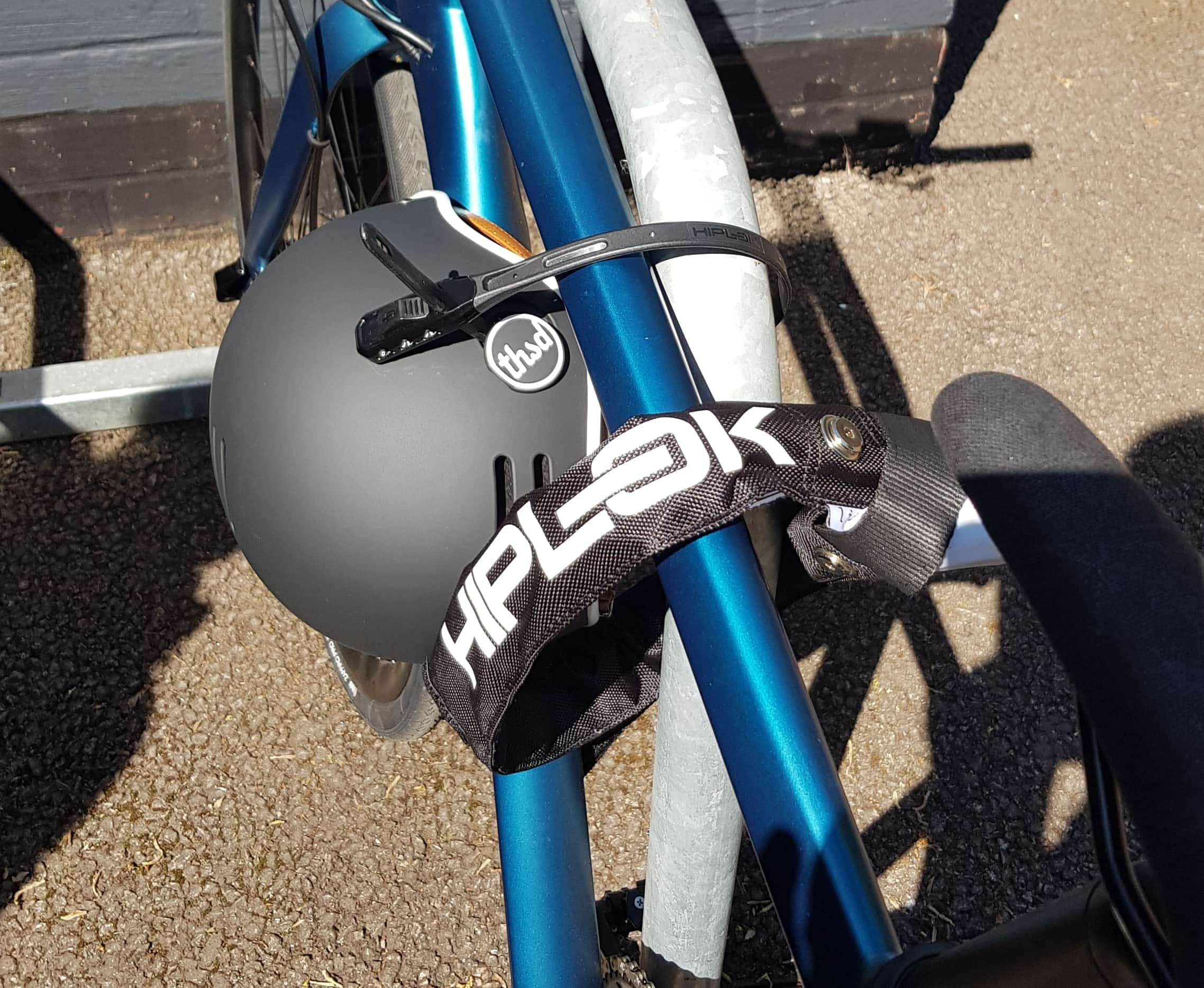 Bike Testing
Of course, it wouldn't be a bike show without a great chance to upgrade your two wheels. And the show's new venue down at Red Hook pier provided the perfect venue. Our friends at Pure Cycles were flat out busy demoing their amazing new sub $2000 Volta E-bike with a Statue of Liberty backdrop – bike testing doesn't get any better than that!
Community Initiatives
In addition to brands and stores, the show is a great platform for deserving community initiatives focused on increasing cycling locally and on an international stage. From the Specialized Foundation whose international school bike loan program is having a tremendously positive impact on kids academic and social success to Cycle for the Cause which is raising millions from its Boston to New York ride for the fight to end AIDS, there are so many examples of how cycling can bring us together for a good cause.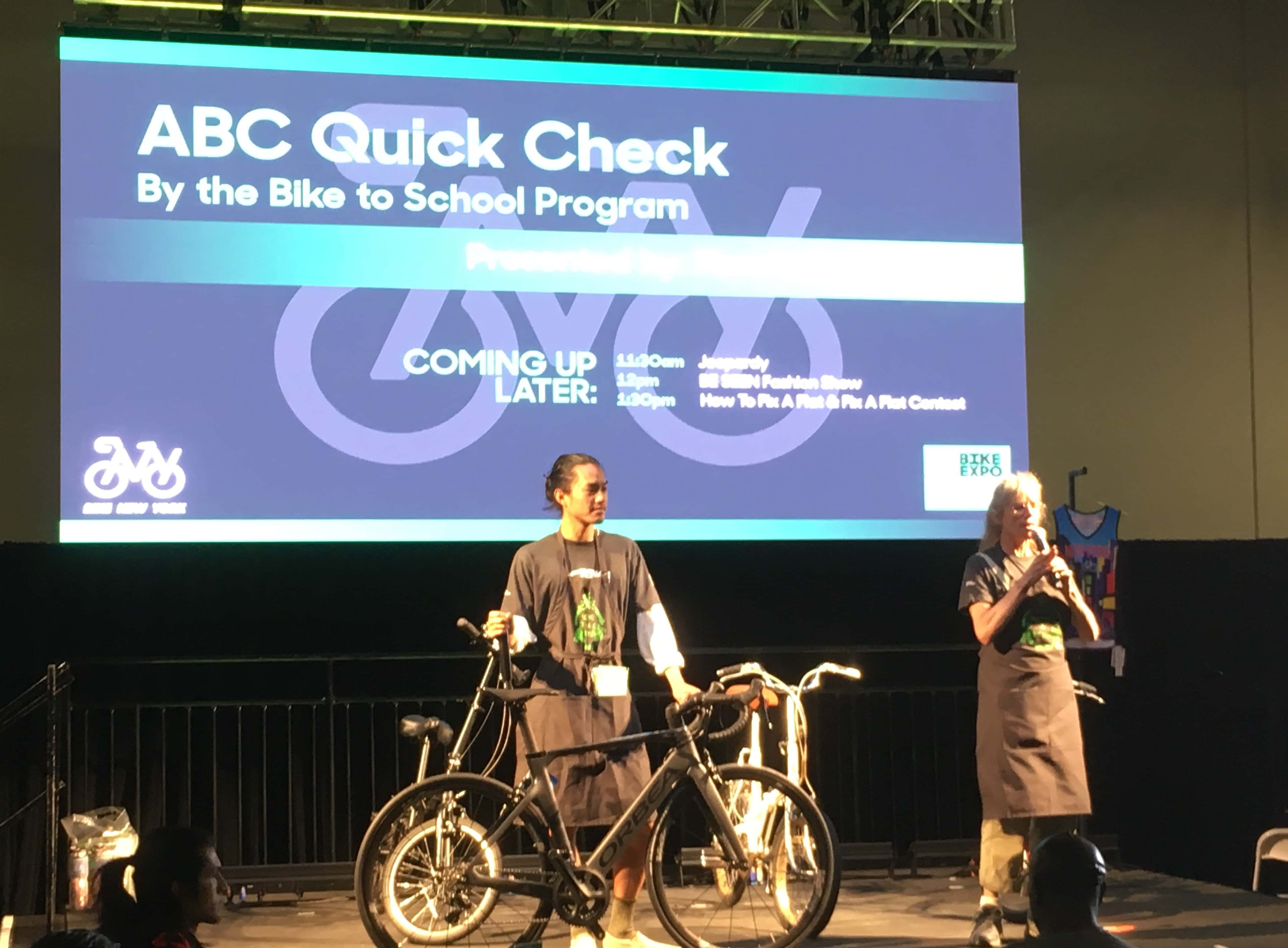 Expert Tips
Even the most seasoned of cyclists can pick up some top tips from the various talks and demonstrations taking place throughout the day. We particularly liked the bike maintenance "ABC Quick Check" presented Recycle a Bicycle. A is for AIR, B is for BRAKES, C is for CRANKS and COMPONENTS. Checks even the most seasoned of cyclists should make before heading out.   If you want to join us to cycle New York next year, you can check the info on next year's show and register for sign up info for the 2019 Five Boro Bike Tour here: https://www.bike.nyc/events/td-five-boro-bike-tour/