What do we think about when we think about our bikes? Nailing it down a hill as fast as possible? Keeping fit? Most efficient way to get to work or get around town? Whatever we think about our bikes the thought of getting our bike stolen is a pretty depressing one. Hiplok is all about avoiding that sad scenario and letting you keep your beloved mode of transport. Losing a bike feels like losing more than just the sum of its parts.
Think About It
Cheap thrills and keeping fit are important, but what about when you really rely on your bike. How many of us ride a bike to work because we love doing so, but could just as easily jump in the car or ride a bus? If your bike is your only method of transport, forgot carbon frames, suddenly, your bike is worth a lot more.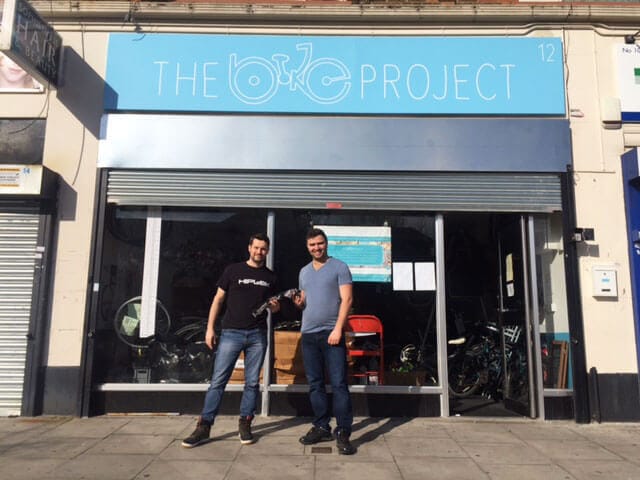 The Bike project is a charity set up with the sole aim of gifting bikes to refugees in London to help them get around.  It saves them money on bus fares and enables them to get where ever they need to be.
Recently I visited Jem and his team not far from Herne hill in south London.  Jem set up the charity 4 years ago, after a successful university project kick started the idea. Several rounds of charity grants later the Bike project now provides on average 20 bikes to needy refugees each week. Bikes are donated to the shop via several channels then fixed up and made road worthy in the workshop by the highly skilled mechanics there.
Some of the bikes donated are refurbished and sold in the store or online to generate an income in addition to charitable donations which covers wages / overheads. If you're after a cool second hand bike and would like to support the cause, then check out their current bikes for sale here: shop.thebikeproject.co.uk/collections/bikes.
There are other ways you can support the project too. You can sponsor a bike or if you have time you can volunteer there. The bike project is also looking for spots in and around London where donated bikes can be dropped off.  If you know somewhere then get in touch.
Hiplok has donated some locks to The bike project and will be getting involved in other ways with the charity in the coming months (watch this space!)
Of course, they also rely on old (or new!) bikes being donated. This is the life blood of the project. So perhaps you have an old bike that isn't getting the love it deserves. Perhaps you just got a new bike and can't be bothered selling your old one. Or you are keeping it for when your son grows another 2 foot (trust me he probably won't want it). Drag it out the shed, dust it off and donate it to the Bike Project.
Ask yourself what that bike is worth to you, then consider what it's worth to someone who really needs it. For more information on how to support them check out their website: http://thebikeproject.co.uk/