What better time to be on your bike than summer? Whether you're a pro cyclist or a daily commuter it's a great time to get new, calf-highlighting kits. Along with hot weather comes the challenge of dealing with high temperatures, dehydration, sunburn and other things that can easily ruin a ride. In the hope that the rest of the summer is going to stay hot, here is the list of the best summer cycling gear that will help you enjoy the weather on your bike without any side effects.
Signature Mens Cycling Jersey | Cafe Du Cycliste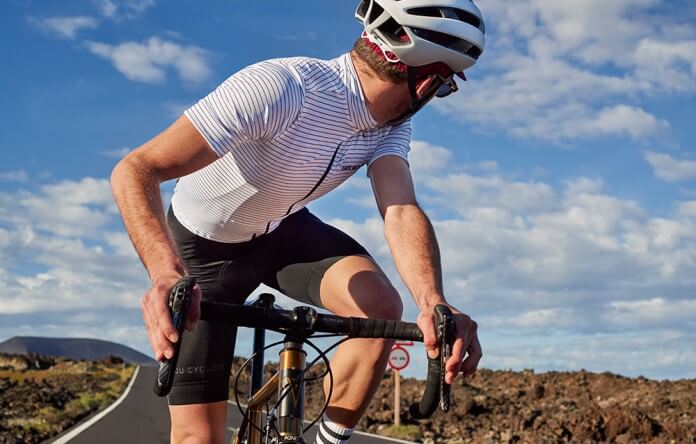 You can shed lots of sweat on long rides in the summer that's why it is wiser to choose a technical jersey that will help you keep dry. One of Hiplok's favourite cycling apparel brands Cafe Du Cycliste produced a super soft proprietary fabric jersey that is high wicking and fast drying to keep you cool and dry on hot days while open mesh panels on the back and under the arms work together to increase air flow. Jersey's features include a full zip with guard, three back cargo pockets and a zipped key pocket, an audio cable system and reflective elements to improve safely when light conditions are less than ideal.
www.cafeducycliste.com
Huez Bia Bib Shorts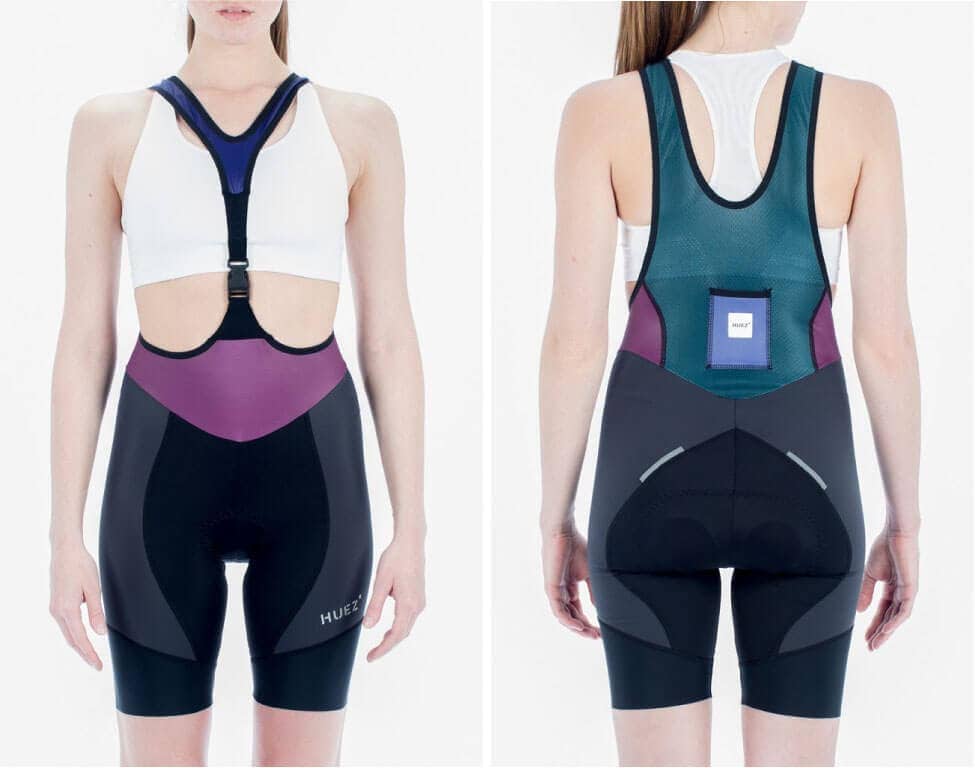 Bib shorts are one of the most important pieces of your cycling gear and it's worth investing in a good pair. Based on love of technology, cycling apparel brand Huez are using dark fabrics with Coldblack® technology that have been proven to reflect more heat than lighter colours. This special finishing technology reduces heat build-up and provides reliable sun protection up to UPF 50, and typically keeps the fabrics 9°c cooler than non-treated black fabrics.
Hiplok Lite Wearable Bike Lock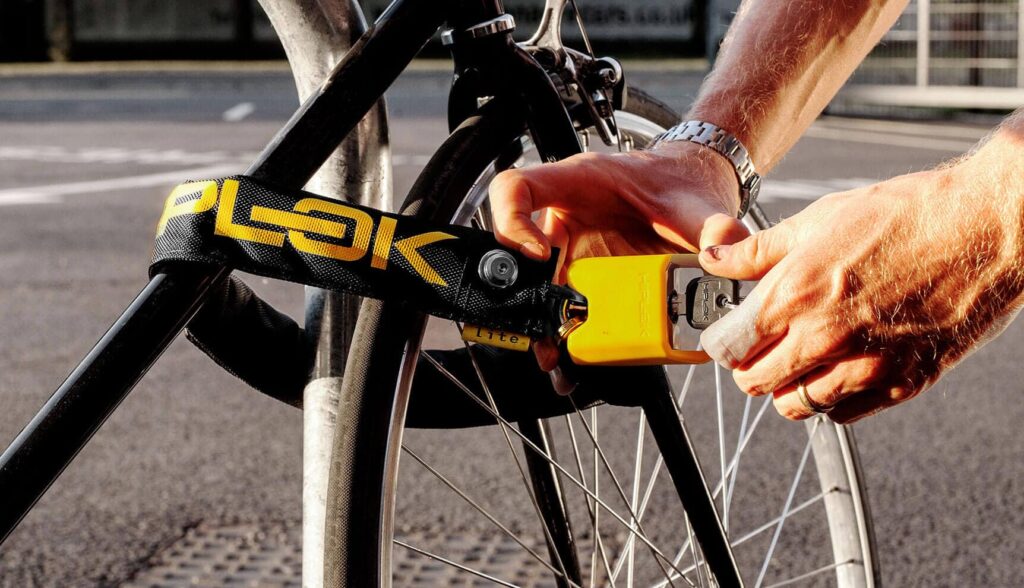 If you are getting a new bike this summer make sure you keep it safe. Winner of the Eurobike Award for Design, Hiplok LITE features Hiplok's trusted patented wearable design but weighing just over 1kg, it is a great option as a medium risk area lock. Available in a number of colour ways to match your style, each Hiplok LITE features a highly reflective rear tab for added visibility of the rider in low-level light.
Sunglasses 
Looking after your eyes while you're out enjoying long hours in the sunshine is important as they'll need to keep your eyes free of grit, grime and bugs. One of the most popular sports gear and eyewear brand in the world Oakley have created performance eyewear with true full-frame protection that extends around the entire lens perimeter, shielding your eyes with impact resistance without compromising the field of view or ventilation. Jawbreaker sunglasses let you adapt your vision to the environment and helps you keep up with changing light.
Rapha Water Bidon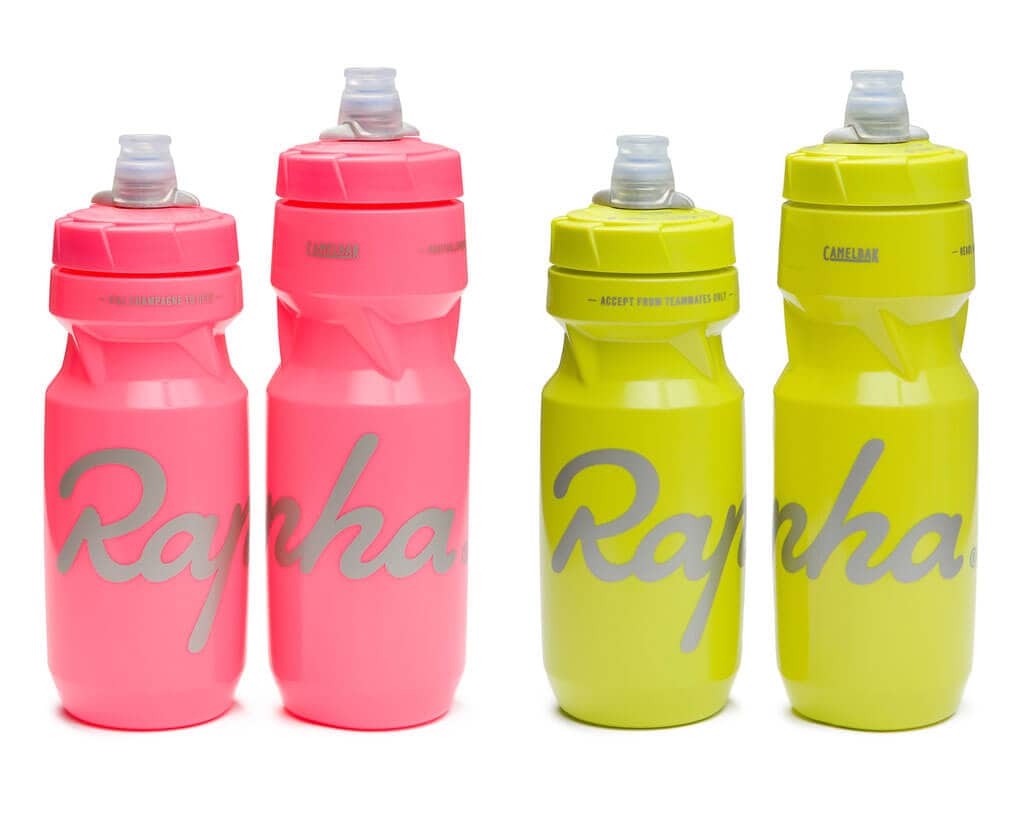 Water bottles are a necessity for every cyclist especially during long, hot rides when hydration is your biggest challenge. The Rapha Bidon has an ergonomic grip and is made from a easily squeezable material, allowing riders to hydrate quickly and efficiently. The bidon has a self-sealing nozzle and is 100% leakproof. All Rapha Bidons are made from a taste free plastic which ensures a natural water flavour. They also come in various bright colours to choose from!
AIRLOK by Hiplok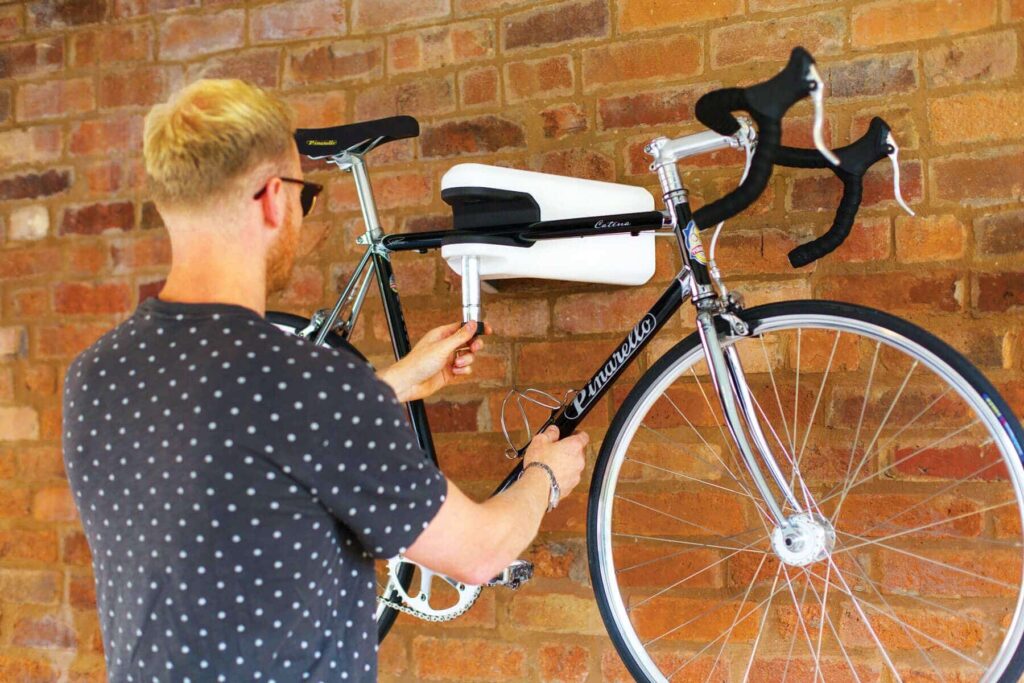 Planning to leave your bike(or a few bikes) at home? Secure it with AIRLOK – the first wall-mounted bicycle storage hanger with integrated hardened steel lock. With a combination of maximum gold level security, effortless practicality and design elegance the wall-mounted AIRLOK is the ultimate secure storage solution for apartment, work place or outside.