Spring is here. The sun is out (for now at least), the days are getting longer and it's time to dust off your bike and get outside (if you haven't already). It's also a good time to refresh your cycling wardrobe and match cycling gear to the weather as it's constantly changing and might get you confused – be prepared for some chilly winds and the odd shower. This year our Spring Cycling Gear List consists of practical yet hip cycling apparel and accessories to keep you pedaling whatever the weather.
 VULPINE TAILORED RAIN TROUSERS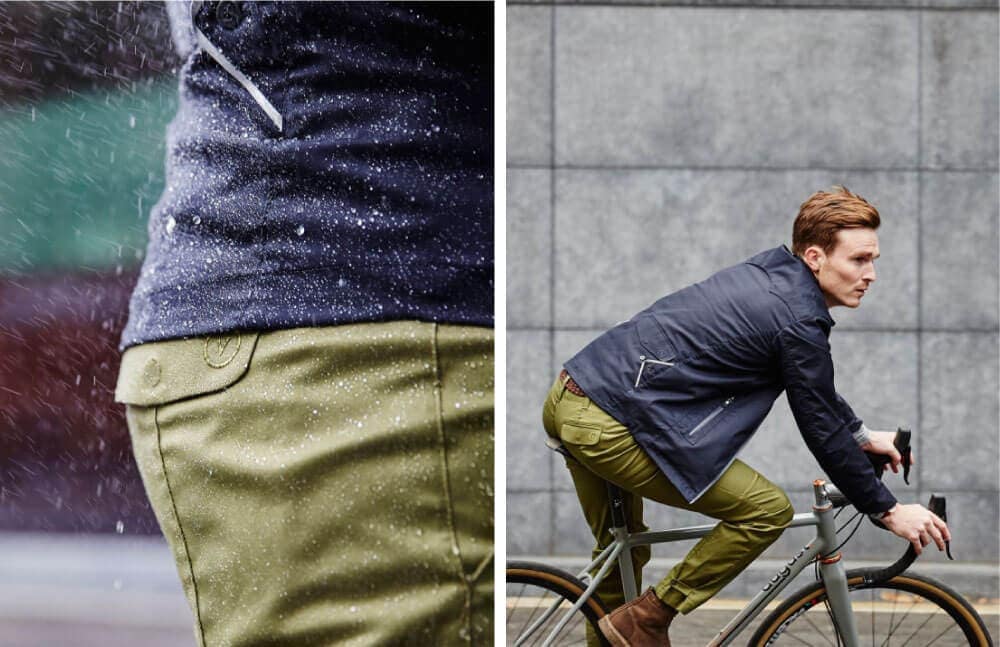 A perfect way to stay dry and look smart on your bike at the same time! Tailored Rain Trousers from our favourite urban cycling apparel masters and bloggers Vulpine are a great choice for this often unpredictable British weather. Hidden bike specific features make the trousers work for all weathers, resisting water and wind when commuting. Made from Italian cotton that let's your body breathe and keeps you comfortable either on or off your bike. And it comes in three classy (as always Vulpine) colours.
More info: www.vulpine.cc
CAFE DU CYCLISTE OCTOPUS CYCLING CAP

If you dig classic French style in your wardrobe, you will definitely like Cafe Du Cycliste. Inspired by their local landscape, the cycling apparel brand released series of caps made from lightweight technical cotton blend to absorb sweat on hot days and keep you warm when the temperature drops. Besides being practical, the caps design definitely stands out from the rest!
More info: www.cafeducycliste.com
CHPT. /// ARMWARMER 1.91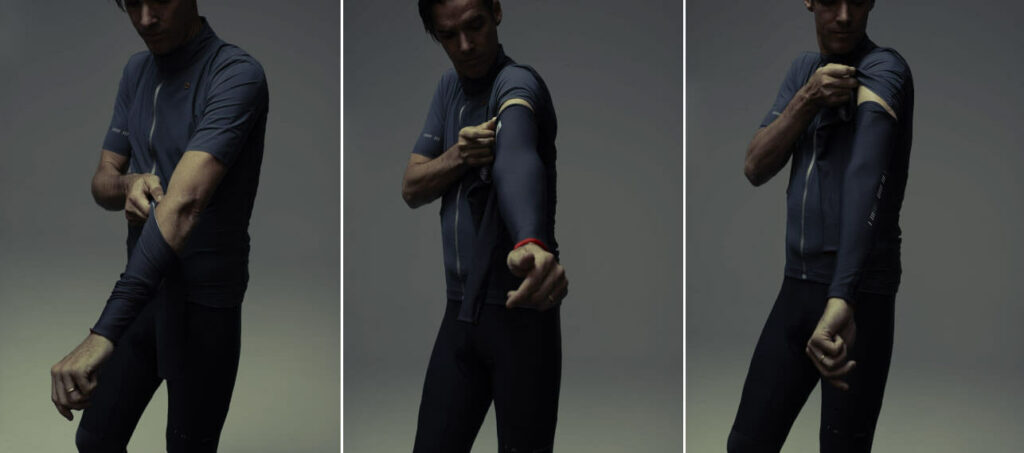 Arm warmers are one of the most versatile pieces of cycling clothing and the ultimate weapon for changeable weather. We chose Chpt./// – a new brand that is a collaboration between retired cyclist David Millar and Italian brand Castelli. With a slightly tighter knit, the fleece is more stretchy than most. This is useful to cyclists, as we often have to make contortionist moves when searching around to get into our jersey's rear pockets or to simply lift up arms for a sip of coffee.
Visit www.bespokecycling.cc
REUSABLE ARMOURED ZIP TIE Z LOK BY HIPLOK
We are proud to introduce the first secured reusable zip style tie that provides ultra-convenient added protection for use on car racks, with accessories and other outdoor equipment. A cutting edge concept in security with a multitude of applications, Z LOK is sold in pairs and available in a variety of colours.
Get it now www.hiplok.com/z-lok-zip-tie/
BANG & OLUFSEN AND RAPHA COLLABORATION – HEADPHONES FOR CYCLISTS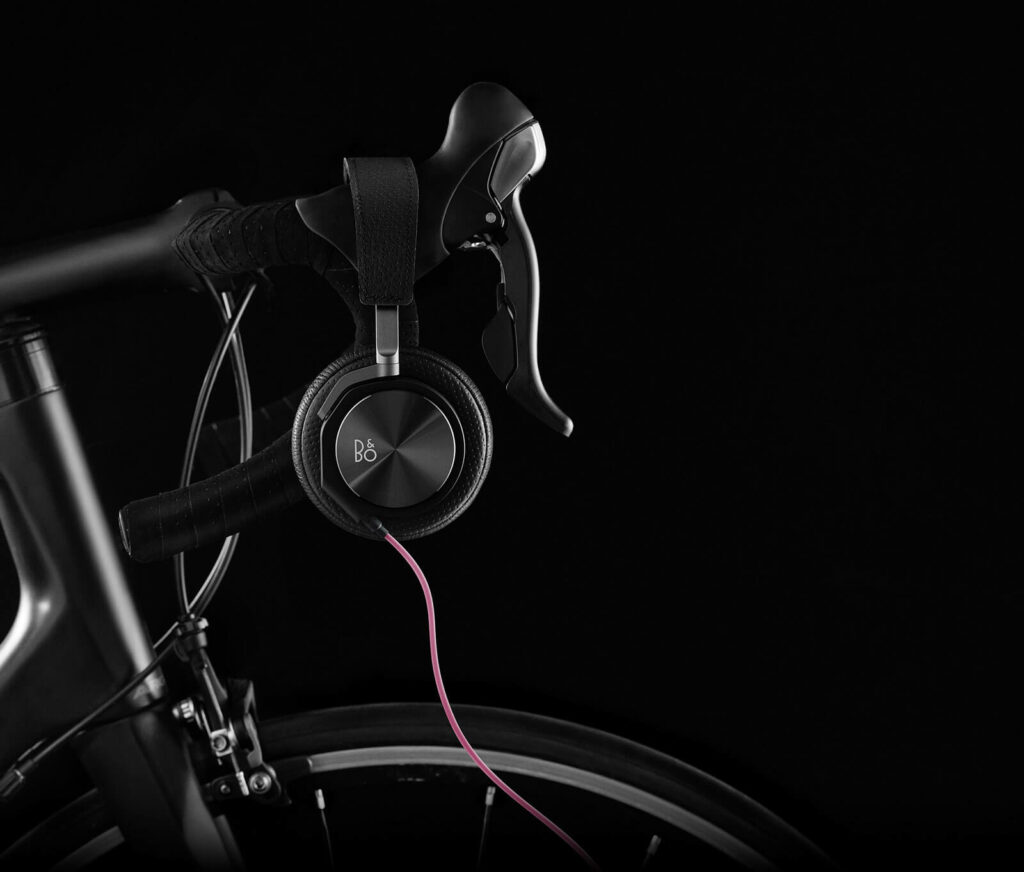 What happens when one of the best headphone and cycling apparel companies collaborate? Beoplay H6 is a beautiful creation by B&O and Rapha – headphones specifically made for cyclists. The headband inner uses a fabric found in Rapha's pro team products – made from black African sheep leather  that can easily cope with the levels of sweat produced during high intensity turbo sessions. A great way to relax before and after a race,  or simply enjoy your favourite tunes while on the move.
Check 'em out: www.beoplay.com
THOUSAND BIKE HELMET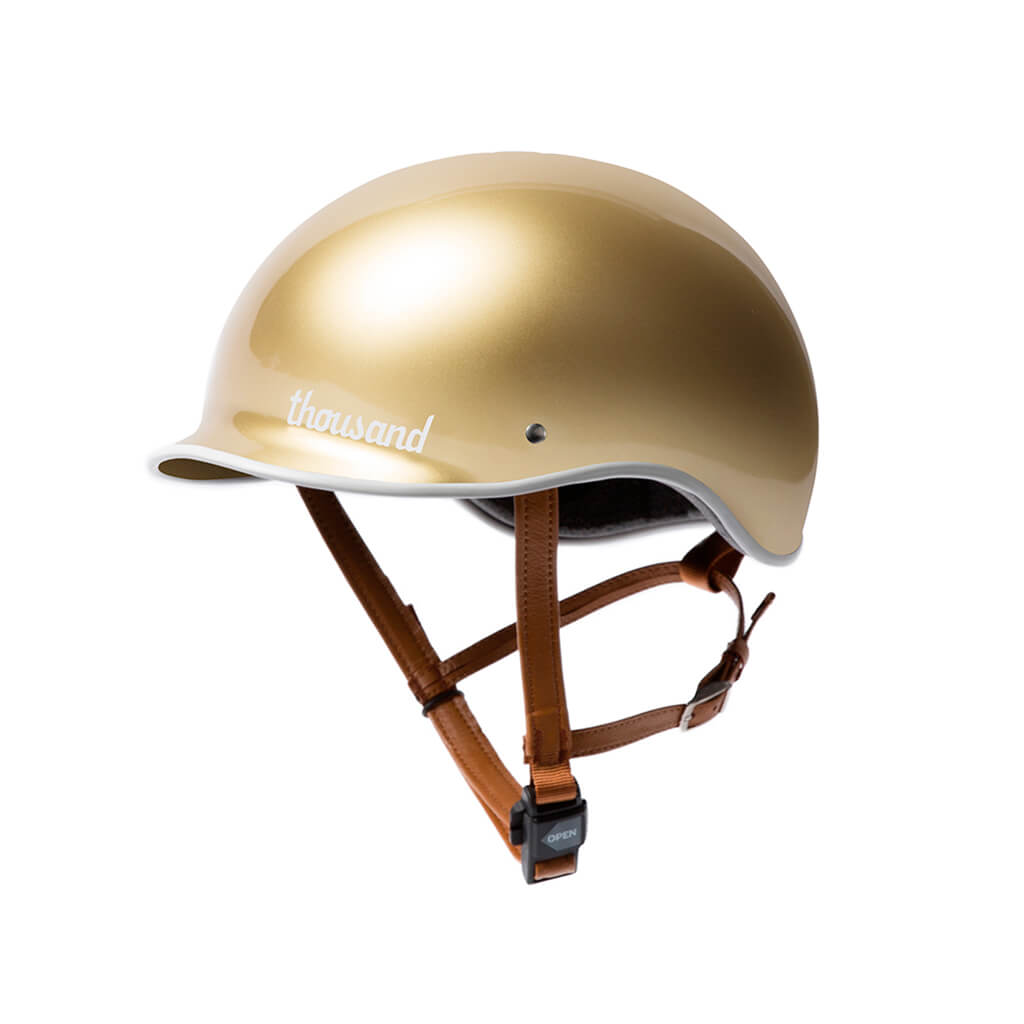 Spring sun means we all want to look good while staying safe in the saddle. We spotted these classically good looking helmets at Sea Otter. A new brand out of Los Angeles, the team at Thousand have been inspired by vintage motor bikes in designing a stunningly beautiful helmet which will look good and protect your brain whether on the urban commute or the weekend family cruise. Premium ABS material offers strength and durability while the vegan leather straps with magnetic fastening just feel good against your chin. What's more, the helmet has a special pop lock aperture which means it can easily be secured with any chain, d-lock or cable when you lock up your bike.
Find your local stockist or buy online: https://www.explorethousand.com/collections/thousand-products