Just back from Friedrichshafen and another great year at Eurobike – the biggest, busiest and (in our humble opinion) best trade bike show in the world. We've been blown away by the reaction we had to AIRLOK, Z-LOK and the rest of the Hiplok 2017 line but in the very small time we had to peruse the rest of the show, we saw some awesome new gear. Here's our pick of the best from Eurobike 2016.
Brooks
---
We're big fans of Brooks (it helps that Hiplok co-founder, Ben Smith, was Brooks Product Manager in a past life) and have previously lamented the gorgeousness of their leather goods and even Cambian range. But Brooks doing a helmet? We weren't convinced. Until…..we saw the prototype head on. Beautiful, quality, and totally Brooks. Choose from the Island commuter helmet or the Harrier road helmet and help Brooks put them in to production https://www.triboom.com/brooks/project/brooks-helmets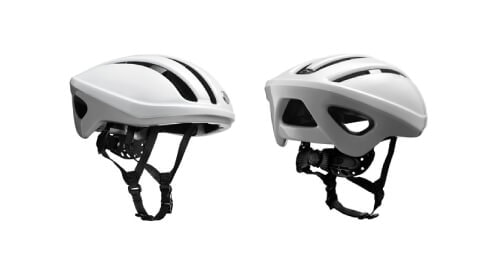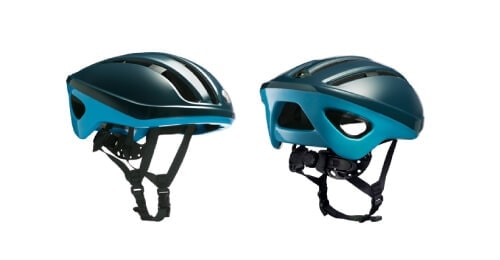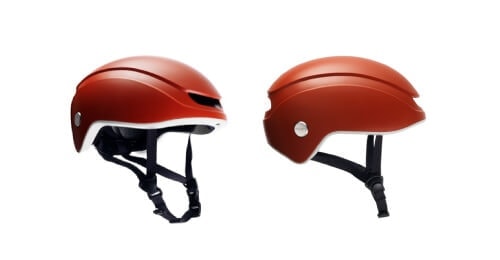 8-bar Adidas Collab
---
One of the coolest bike teams partner up with one of the coolest brands and the result?…Well, the coolest team kit on earth. The launch of the kit at Eurobike was of course helped by the usual fantastic display put on by 8-bar founder Stefan. He proved once again why he's one of the most respected people in Crit racing as he took on willing riders in a Rollapalooza sprint live on the 8-bar stand – very cool!
https://8bar-bikes.com/de/blog/8bar-team-x-adidas-collab/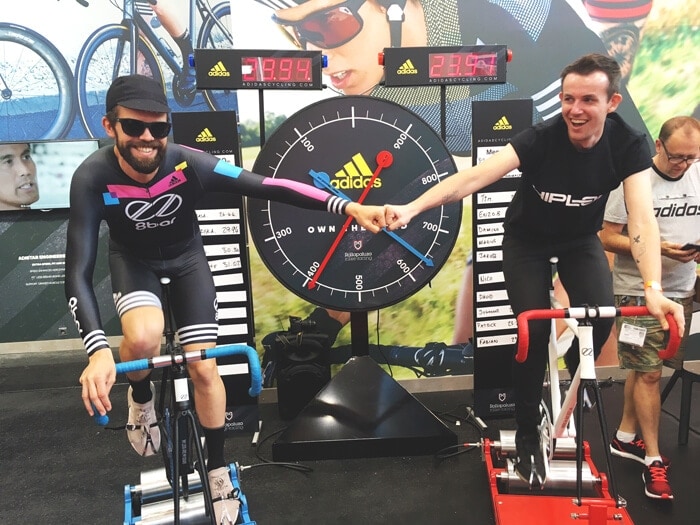 Hexlox
---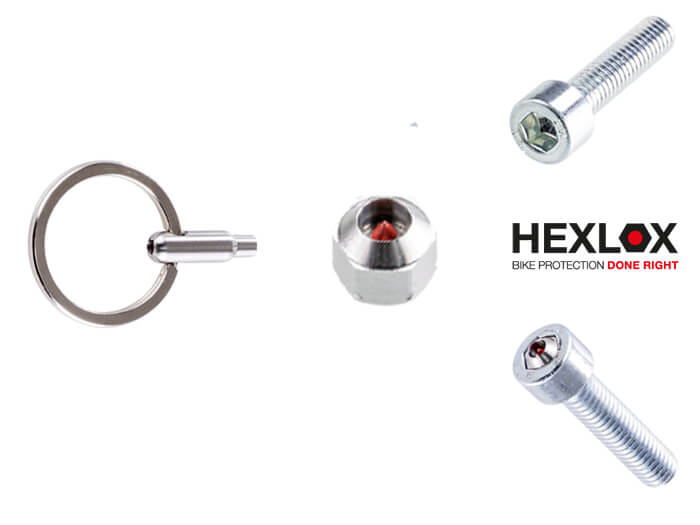 Good ideas can come in the smallest of packages! The Hexlox which has recently been funded by a successful Kickstarter campaign, is a tiny locking device which can be inserted in to existing bolts to help protect your saddle and bike accessories. Weighing only 2 grams it's a clever little solution to a big problem.
Lucetta Magnetic Lights
---
If you like to plan early – this is the best little stocking filler we've seen in a long time. At Hiplok, we often hear "why hasn't somebody done that before" phrase and Lucetta have defined this with their new magnetic lights. So simple to use, they attach as soon as you hold them against your frame and stay put as you ride.  You can change between the three 3 flash modes just byu tapping them and when you arrive at your destination, they click together and fit in your pocket.
DMR V-Twin New Pedal
---
Think pedals, think DMR. Although the British cycling brand has expanded to deliver an awesome range of all-mountain bike products, pedals are their pedigree. And they haven't disappointed with the new V-Twin. It's DMR's first clip-in flat platform pedal and with a broad alloy cage around the clip, helps keep your foot firmly on the pedal. Not only does the unique broad and open design add stability and practicality (by wicking away sticky mud) but it looks awesome too – how we love shiny new things!