The E-revolution is here and electric bikes are providing a more environmentally friendly, healthy and money-saving way to get around. Check out our pick of the best electric bikes and join the revolution.
BEST ALL ROUNDER: GIANT EXPLORE e+1 PRO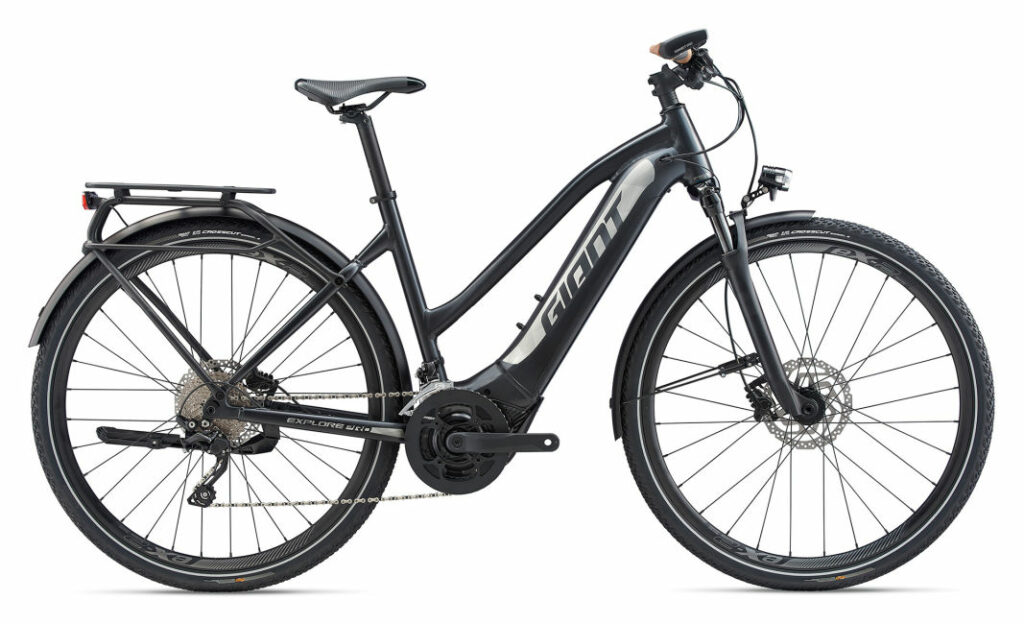 We borrowed this bike from our local Giant store for a recent photoshoot and it was difficult to give back. Not only does it look the part but it conquered both the streets and the off road tracks perfectly. If you are looking to invest in an electric bike that you can use for commuting but also have some fun with on the trails at the weekend, this Giant is a great choice. The wider tubeless tires make the bike feel really stable and acceleration through the Yamaha motor is super smooth. We particularly recommend the "Pro Sta" version with a low stepover frame making it easy to get on and off. www.giant-bicycles.com
BEST VALUE: CARRERA SUBWAY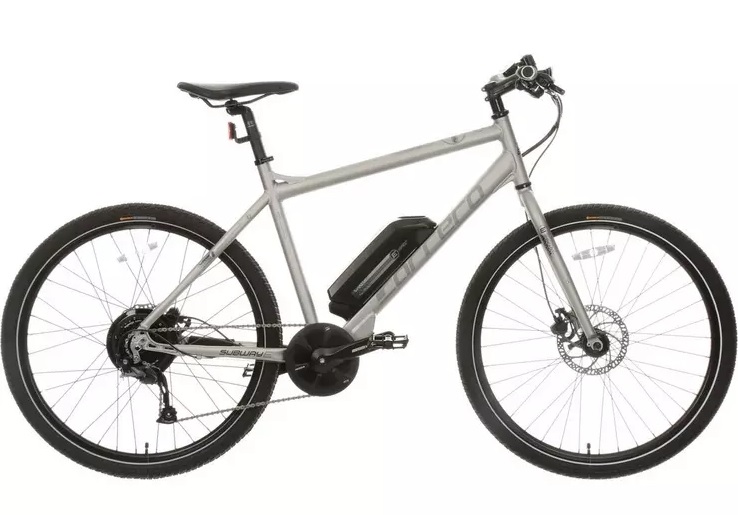 We don't want to mislead you – this is not the cheapest electric bike you can buy but it represents great value within the entry level category. Its alloy frame is lighter than most other entry level electric bikes and it has a longer range than most. The fact that it's geared provides the support needed for tackling hills, while panniers as well as child seats can easily be fitted to it's sleek frame. The Subway is a great choice for commuting, round town or even longer social rides. www.halfords.com
BEST NEWCOMER: ISLABIKES e-JIMI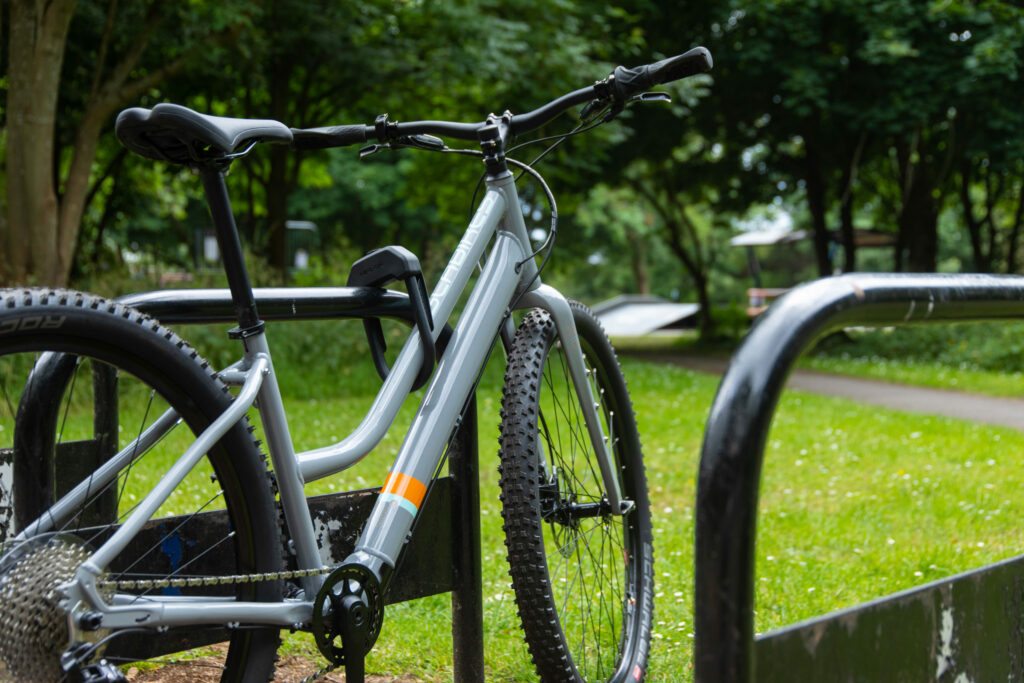 The same photoshoot gave us the opportunity to be one of the first to try the new Islabikes e-Jimi (coming soon), this is an electric version of Islabikes Icons range. Looking at the e-Jimi you wouldn't know it was electric, an impressive Mahle system is magically hidden in the sleekest of frames and the overall weight of the bike is just 14kg. If you are looking to go electric for the first time and want a high quality bike for getting around as well as having fun with the family on the park trails, you can't go wrong with this one. www.islabikes.com
BEST FOR CARGO: RIESE MUELLER PACKSTER 60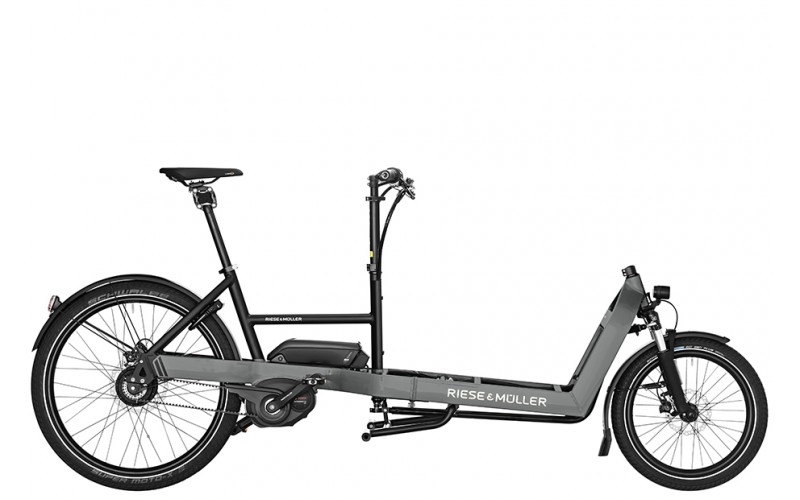 This German brand is at the pinnacle of electric bikes. If you can stretch to a Reese Mueller you won't be disappointed – it's evidence that German precision in engineering has not missed the cycling market. In particular, with their top of the range Bosch motors and Shimano gearing, Riese Mueller E-Cargo bikes provide a smooth, efficient way to transport you, your shopping and even your kids around town. We like the Packster 60 as its cargo length means you can transport virtually anything and yet it is so stable even on corners. Plus it will seriously improve your street cred – the car is so last year. www.fullycharged.com
BEST E-MOUNTAIN BIKE: PIVOT SHUTTLE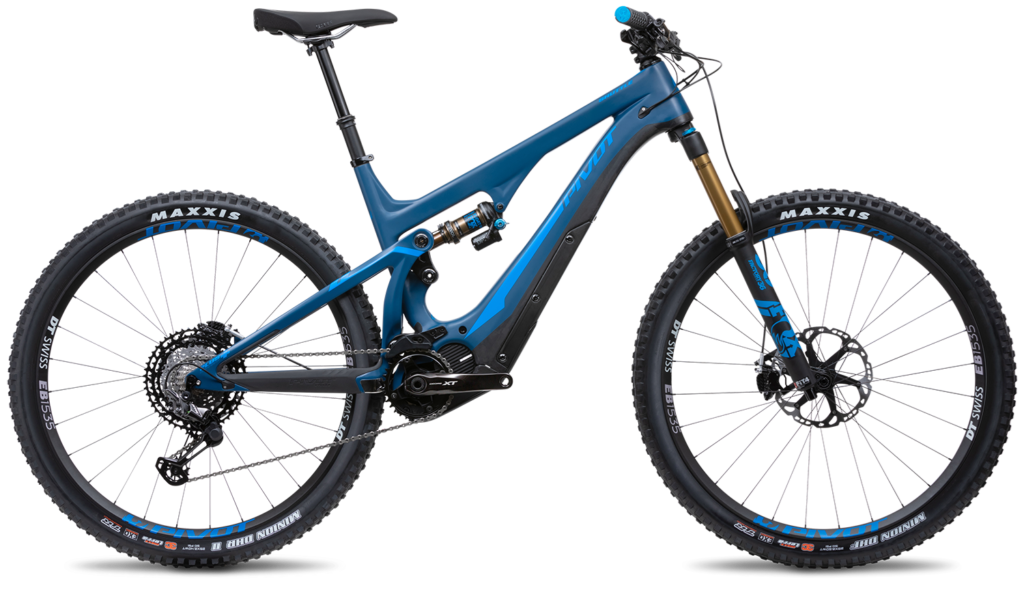 Pivot are well known for class leading carbon frame mountain bikes, set up with near perfect geometry and ultra-capable suspension. The Shuttle has the addition of Shimano's STEPS eMTB system which enables you to ride harder, ride further, and explore previously unthinkable routes. Hiplok co-founder, Ben, was lucky enough to test ride the Shuttle at an event in the Swiss Alps last year and has rated it top of the e-MTB world. He was particularly thankful for it's "walk mode" which while on a solo mission in unknown territory with some amazingly steep singletrack, he says "literally pulled me up the steepest parts, incredible stuff." www.pivotcycles.com
BEST ELECTRIC FOLDING BIKE: RALEIGH STOW E-WAY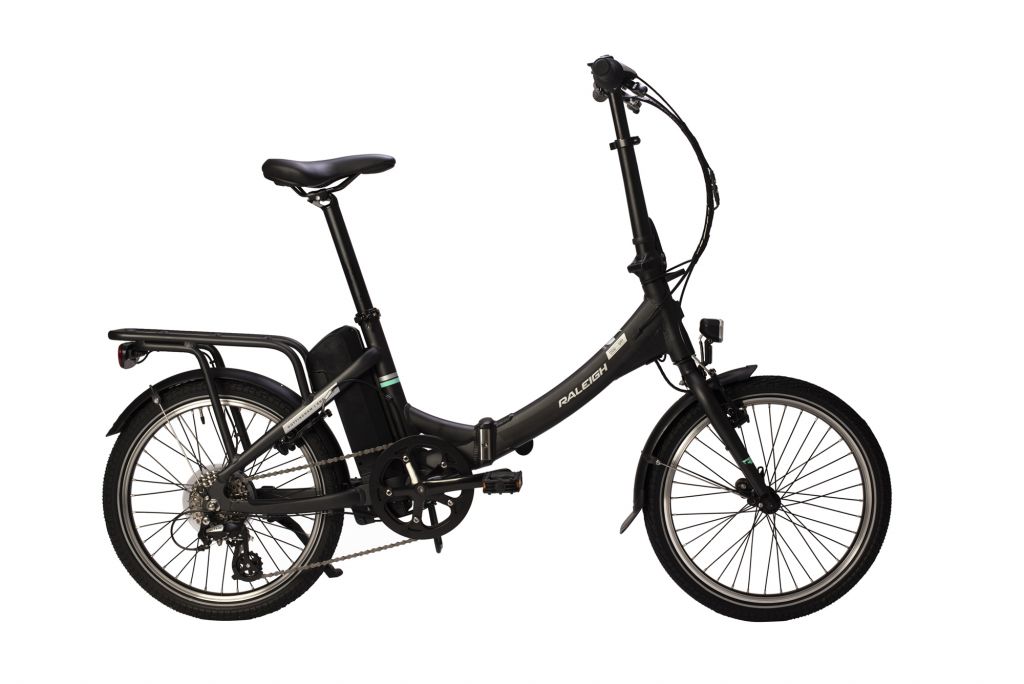 Folding bikes provide a great option for the city commuter looking to combine a train journey with a cycle and the addition of an electric motor makes them an even better choice for longer commutes. Pete in the Hiplok sales team has put in the miles on folding electric bikes and he recommends the Raleigh Stow E-Way. He explained that the excellent torque to weight ratio (which essentially means more pulling power) is the reason for choosing the Raleigh as it makes tackling hills easy. But the overall ride quality is also very appealing with 20" wheels to give more stability and most importantly, a comfy saddle and handlebar grips. www.pureelectric.com
An electric bike is a big investment. Make sure you keep it secure with a good lock. Check out our selection of E-Secure locks, including the Hiplok E-DX, designed specifically for e-bike.