The best cargo bikes in the world were on display at Cycling World in Duesseldorf, which is no surprise given that Germany is ahead of the curve when it comes to cycle infrastructure. From refrigerated beer to transporting your kids to school, you can take it all on some of the latest models to hit the bike paths this year.
Here's our pick of some the best utility bikes …. Let's Cargo!
Bullit
Since its introduction in 2009, the Bullitt bike has revolutionised the cargo bike market. With the perfect blend of striking design and quality engineering it's easy to see why these beauties are top of  Hiplok founder, Ben Smith's wish list. You can choose from eight different Bullitt models and pimp them with a vast array of bespoke accessories to make it totally your own. Our friends from Punta Velo allowed us to drool over the bikes both at the show and at their Essen showroom. www.larryvsharry.com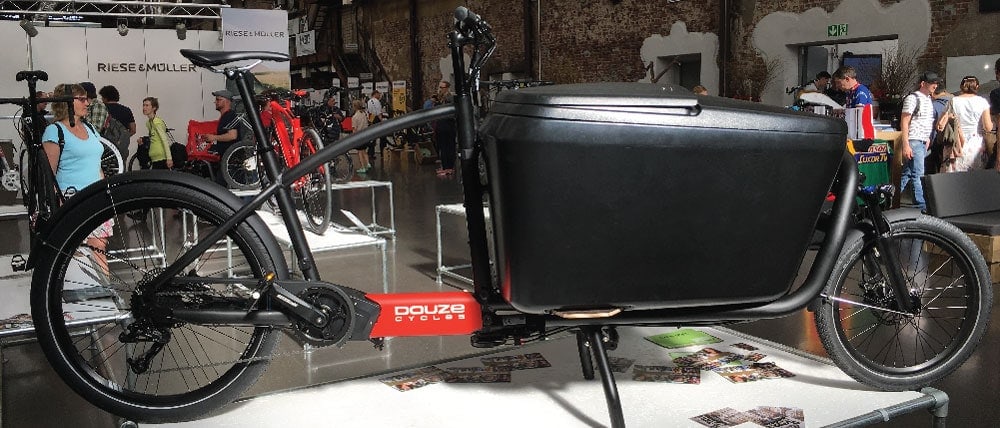 Douze
Winning the Cycing World Show Award, the motorised G4 cargo bike from the French experts, Douze. It's not cheap at over 4,500 Euros, but owning one would truly begs the question as to whether you ever need a car again. The G4 features a quality Brose motor which is powerful yet quiet and it's battery uses new technology for increased energy. It is also pre-equipped to allow an additional battery allowing for a 1270Wh capacity, making it the most powerful on the market. Douze's unique cable management system combines with class-leading suspension allowing for easy meneuvering and a comfortable ride. www.douze-cycles.com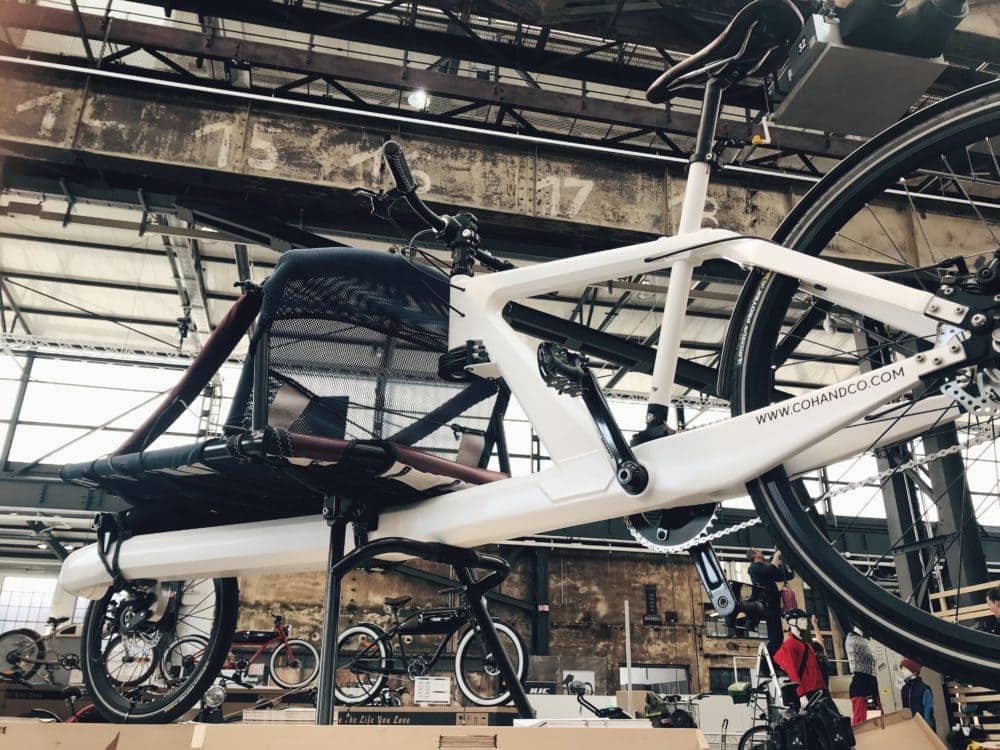 Velosled by Coh&Co
The Danish product design duo are launching a full carbon fibre framed cargo bike. Handcrafted in their Copenhagen showroom, alongside the elegant wooden road bikes which they are best known for, the frame of the Velosled weighs just 7kg, making it the lightest yet. And with wishbone suspension, adjustable steering angles and a 200 kilo capacity, as well as the option for adding an electric motor this is truly one of the most efficient and enjoyable forms of transportation for all of the family. www.cohandco.com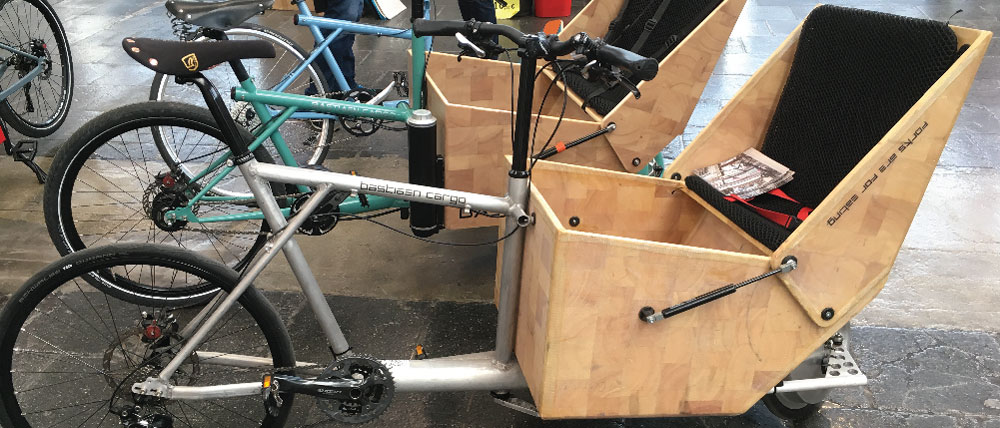 Bastiaen Cargo
For something a little different, check out the new bespoke custom built cargo bikes from German industrial designers, Customind. They have been evolving their unique design for years, on a quest to deliver a practical bike, child carrier and workhorse in one.  This year, they have put their first steel cargo bikes in to production with CNC front wheels as standard and a lightweight utility box which opens to provide a comfortable seat for the kids. Talk to them directly to customise your ride to suit your load and lifestyle. www.customind-id.de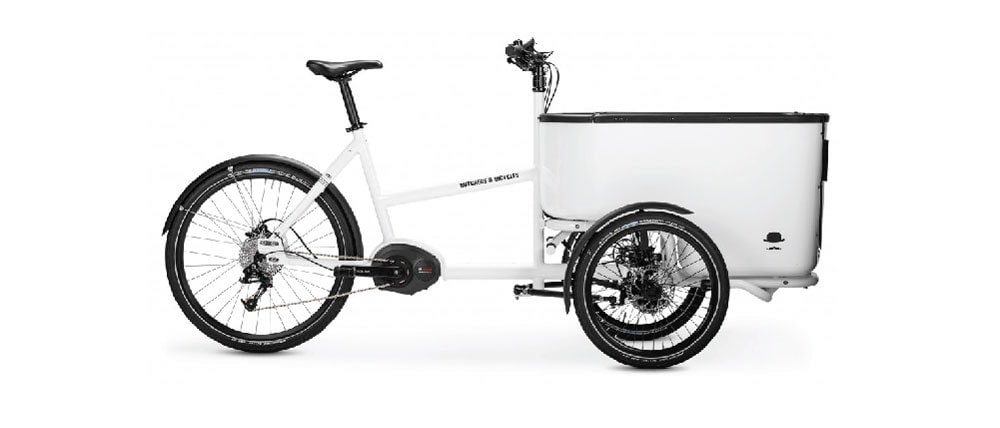 Butchers and Bicycles

Simple yet beautiful, the Butchers and Bicycles cargo bike is the ultimate family ride, safely transporting up to four children. And with the assistance of a powerful and reliable Bosch battery, you'll have enough energy left to play with the little ones when you get to the park. You can choose any colour you like, as long as it's black or white – as we said, sometimes the best things in life are the most simple. www.butchersandbicycles.com

Reise Mueller
We are no strangers to the superlative German engineering offered in these E-cargo bikes as we were lucky enough to have one on loan at Hiplok HQ for our recent photoshoot (check out E-DX). You can choose from the functional yet elegant Packster or the sportier Load to suit your ride.  Combining daring form with ultimate function, it's easy to see why Reise Mueller have quickly become one of the most highly regarded E-bike manufacturers. www.r-m.de
Given that you'll dig deep to cover the cost of even a basic cargo bike, it's important to do your homework on security. Always get the best lock possible. We recommend our new E-DX Cargo Bike Lock which is designed specifically with cargo bikes and E-bikes in mind. Follow our top tips for locking your bike. And don't forget, over 60% of bikes are stolen from the home so just because it's in your garage, doesn't mean it shouldn't be locked down!
Check out the new Hiplok Cargo Bike Lock: E-DX here >