EDIT: AIRLOK CUSTOM IS NOW LIVE – DESIGN YOURS HERE!
Looking for the very best bike storage? Cyclists all over the world trust AIRLOK to securely store their bikes and we love hearing from customers who are using our award-winning maximum security bike hanger to secure their rides. From a Pinarello in Preston to a Norco in New South Wales, the pictures show that AIRLOK offers the best bike storage solution whatever your personal choice of ride. And with so many our customers personalising their bikes to fit their lifestyle, we decided it was about time to extend this choice to AIRLOK.
AIRLOK CUSTOM will allow you to colour-coordinate AIRLOK to match your bike frame or home interior through an infinite choice of colours and bespoke finishes.
Winner of the 2018 Design & Innovation Award, AIRLOK has redefined bicycle storage with an unparalleled combination of cutting edge design and quality materials. Suitable for indoor or outdoor use, AIRLOK is the only secure bicycle hanger to be tested and approved to maximum Sold Secure GOLD and ART security rating.  Its secure wall fixings, hardened steel framework and 30mm hardened steel secure lockable bolt combine to keep bikes safe, while its uniquely elegant triangular shape gives users the practical advantage of fitting a multitude of bike frames.
From carbon to concrete, "Rapha pink" to "real rust", AIRLOK CUSTOM will offer limitless choice when it launches in October.
To be the first to find out more or request a colour match, drop us a line: support@hiplok.com
In the meantime, here's some of our favourite AIRLOK CUSTOM ideas to get your chains cranking:
PINK YOUR RIDE
RUST FOR THE RAT LOOK

NO STEAL TEAL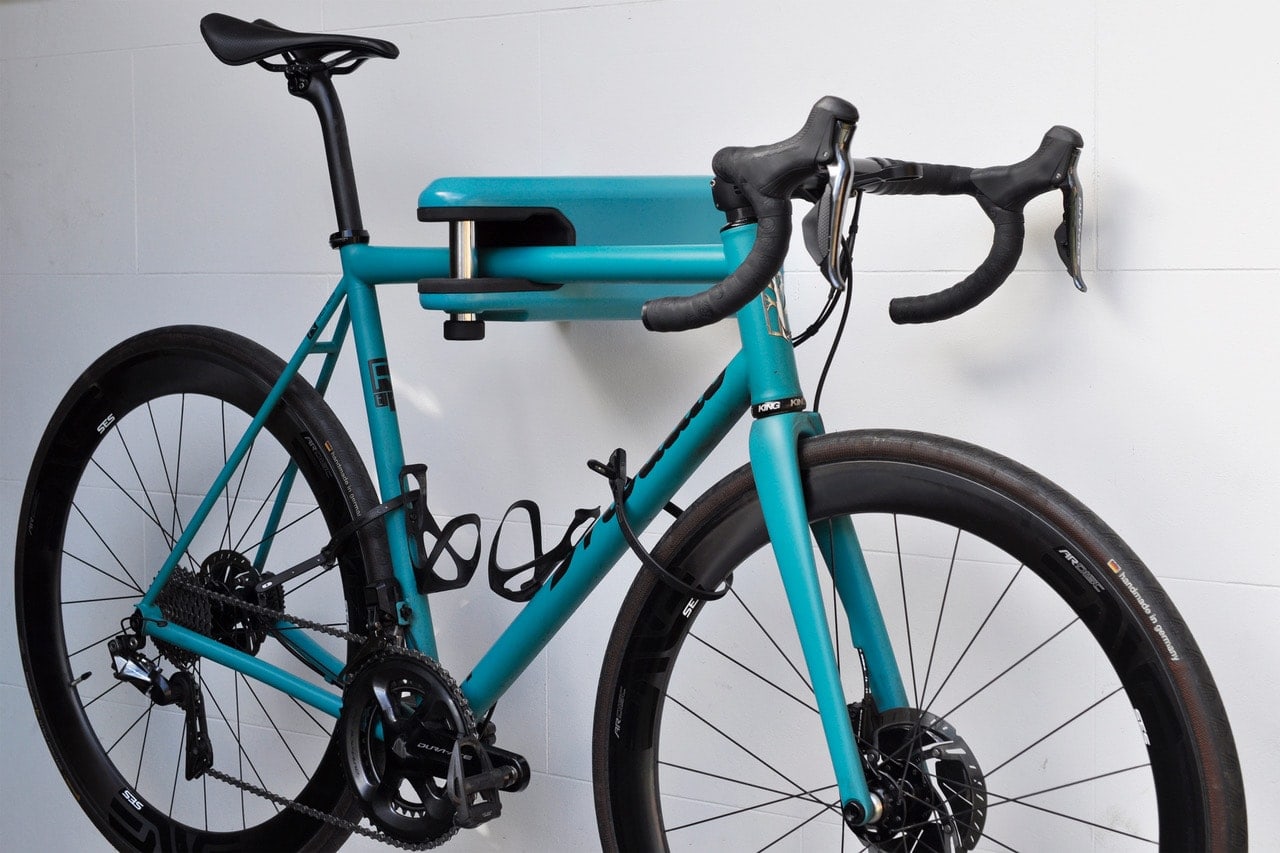 SILVER LININGS