Nobody can doubt the efficiency of google maps in getting us to a destination. But what if you want more from your cycle route than A to B? Introducing Beeline, the ultimate smart cycle compass which get you there but most importantly, ensure you enjoy the adventure of the journey.
Beeline cycle compass is designed and developed by London-based cycling buddies, Tom Putnam and Mark Jenner. In their own words, they "didn't much like the Google lady barking at us to stay on main roads." Since the launch of the smart cycle compass two years ago, they've been empowering cyclists to have the freedom to pick their own paths.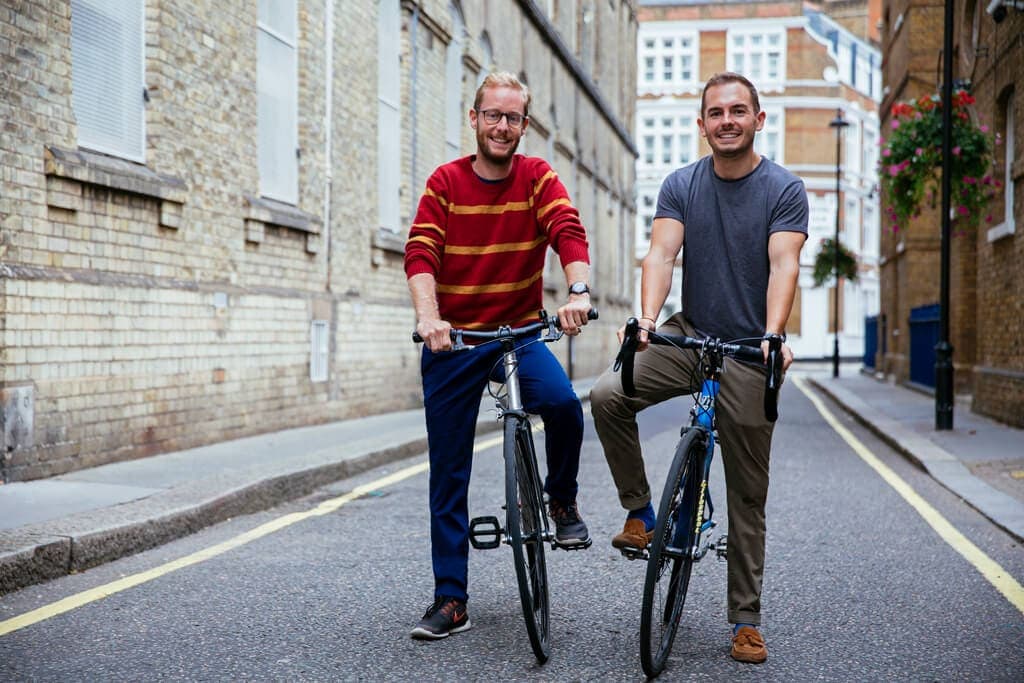 We caught up with Tom to find out how you can turn your daily commute in to a mini cycle adventure. And we swing by some of his favourite London spots.
"Last year moved house in September and we moved office in October. So had a new route on my hands, from Clapham Junction to Bermondsey. Google suggests a 9.9km route, shared with buses and morning traffic but what's the fun in that? I used Beeline to discover new, interesting paths based on what tickled my fancy each day. Along the way I discovered hidden charms of south London I'd never known before. Here's one of my favourite mini cycle adventures….
All Saints and Saint Barnabas Church
Cutting through Stockwell, bus garage, you come around Lansdowne Gardens and get a great view of the church Looming from the end of St. Barnabas Villas. It's no St. Paul's and may now have been turned into flats, but it looks grandly out of place, silhouetted in the morning sun.
Durand Gardens
Tucked between the manic Clapham Road and Brixton Road is a little island of tranquility. The one way around the overgrown private garden might add 100m to a ride, but it's worth it to roll around the sleepy Victorian houses and old garden walls engulfed with creepers.
Burgess Park
Ok, not exactly a secret, but a lovely spot nonetheless. Unlike a lot of parks, bikes are welcome to whizz along on the same paths as joggers and walkers, and there's always a fun mix in here. Kids walking to school, cyclists racing, some poor group being put through their paces by a fitness instructor… They even seem to be filming something there by the looks of all the film crew trailers. My favourite time here is just after dusk, when alongside the lake, the geese are replaced by bats! Insects buzz around the water's edge and the bats come to feed on them. As you ride through you can barely see them in the dark but you hear them squeaking and feel the rush of air as they skilfully just dodge you. Mildly terrifying but very exciting and feels like you've found little stronghold of real nature.
Machine
A little off the usual route, but this is a lovely little bike shop, workshop and cafe on the corner of Abbey Street and Tower Bridge Road. Really friendly staff, delicious daily lunch specials and inspirational cushions that say things like "let's go on an adventure!" Definitely worth a pit stop if you're passing.
The length of that lovely, meandering route vs Google's 9.9km? 9.8 km!"
If you want to experience the freedom of the journey, check out Beeline smart cycle compass. Hiplok customers get 15% off with code HIPLOK15