Crime figures indicate the majority of bikes are stolen from homes and outbuildings. The Hiplok STORE + SECURE line aims to address the problem by providing cyclists with the ultimate in secure bike storage.
Launching in 2020, Hiplok ANKR is a revolutionary maximum security bike anchor and the newest product in the STORE + SECURE line up, which also includes the award-winning AIRLOK.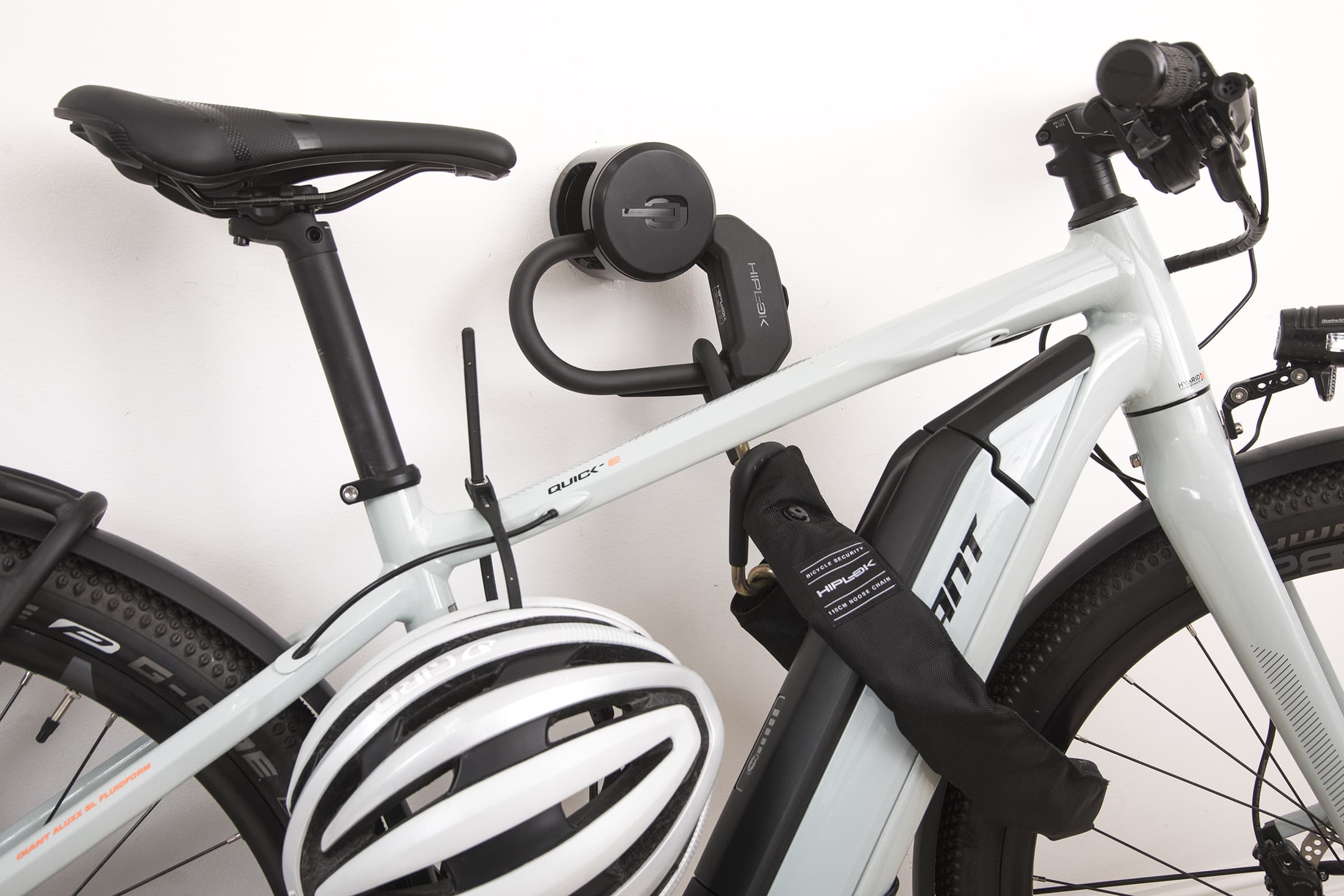 Designed for use with Hiplok's high security chain and D locks, the all new Hiplok ANKR is the first bike security anchor with a unique easy-fit design. ANKR features a premium hardened steel cylindrical outer case and rotating inner which when mated with a lock, cannot be removed. This unique design allows for maximum security without the need for permanent bolts, meaning ANKR is both easy to install and can also be moved to a different location if required at a later date.
The perfect combination of security, practicality and aesthetic form, ANKR's multiple fixing holes allow for mounting on a variety of floor and wall surfaces. It's integrated rubber cap prevents frame-scratch while adding to the neat design. Independently tested and awarded Maximum Gold Level Security for both motorbikes and bicycles by Sold Secure, ANKR is suitable for inside or outside use.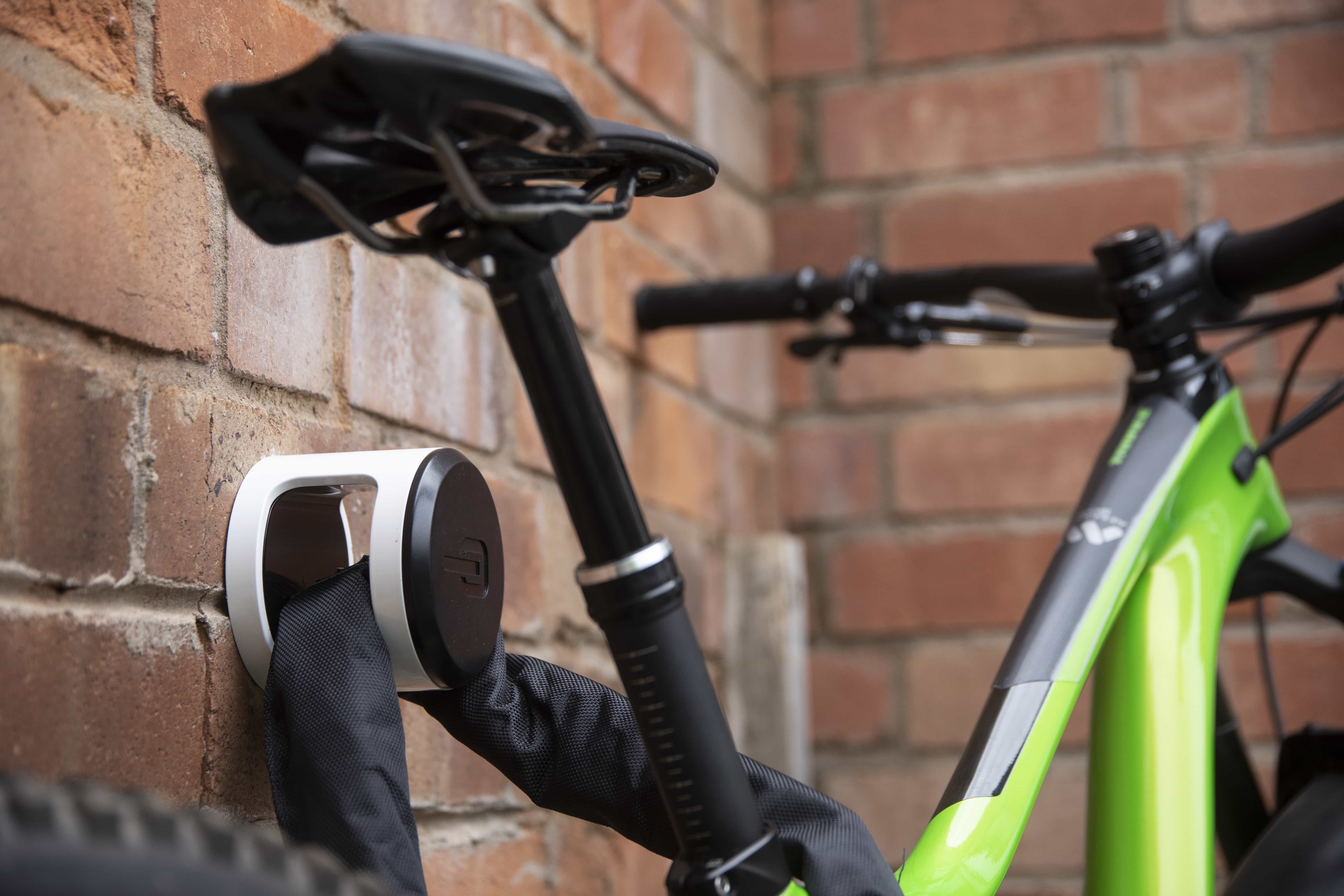 We asked Hiplok co-founder Ben to sum up the thinking behind the new product…"Most bikes are stolen from homes or outbuildings and so we wanted to bring our unique Hiplok problem solving design approach to bike storage. Alongside our wearable bike locks and Z LOK security ties, we can now offer quality, practical secure storage products to help protect bikes at home, in the garage or at work."
ANKR will cost £69.99 / €79.99 / $89.99 and is available to order now!