AIRLOK is the world's first high security bike storage hanger. Bringing a product the world has never seen before to market is no easy task. Where did the idea come from? How can you make sure the final product lives up to it's promise of securely storing your bike? We asked Hiplok co-founder, John Abrahams, to tell us more in his own words….
The Beginning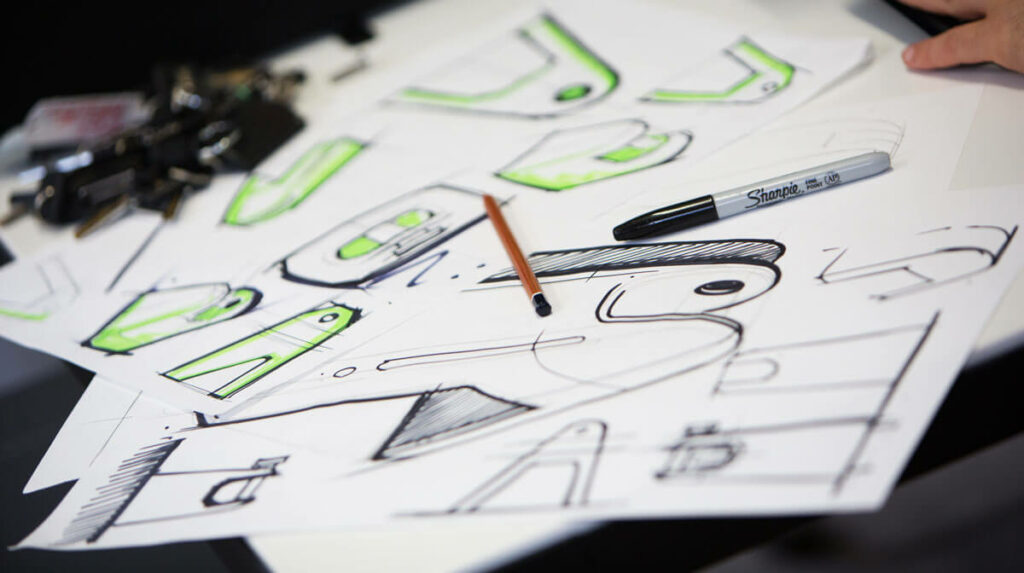 Its been nearly 2 years now since the orginal idea for AIRLOK was born.  Its started much the same way as the original HIPLOK where we found a need for a product in our everyday lives just using our bikes.
Storing bicycles, wherever you are, can be an issue. OK bicycles look cool but when they are not being ridden they are either a constant reminder that you could be doing something more fun or they get in the way. There are some really neat bicycles storage solutions out there in the market but we are a bicycle security company so we decided to think about the idea from a different point of view… 'how about a bike hanger where you don't need a separate lock?'
Makes sense right? Bicycle storage solutions, as currently available, are great assuming they are in a secure location. But what if they aren't? What if you want to store your bike outside, or in an area where other people have access to? Of course you need a good lock, a securing fixing point and appropriate space.
Bicycle hangers make so much sense because they get your bike off the floor leaving space below to walk past or store stuff (or what the hell, store another bike). But there wasn't anything on the market which also locked your bike securely as well.
The Design
Once we had the conceptual idea of AIRLOK (project name Hiplok Vault…this name was later usurped) We set about two tasks.
1: Figure out how it would be used. How does the device, and critically how does it work when its fixed to a wall 7ft up in the air. The ergonomics played a big part in the simple locking bolt design. This was easy to use as well as being super secure and virtually impossible to cut.
2: What was it going to look like. I like to sketch ideas out but I get pretty restless very quickly and find it easier to create quick and simple models. We made card and foam models before deciding on the triangular design. A form factor which not only looked awesome but had an inherent strength and stability when storing the bicycle.
One of our design mantras is 'KISS' (keep it simple stupid). We wanted to have as few moving parts as possible and make it really easy for the user to mount and lock their bicycle. The frame holder is narrow enough to fit a wide variety of frames but wide enough to support it securely. The enclosed design mean the frame can also cantilever

Safe and Secure

Most of the HIPLOK range is rated by and independent body called SOLD SECURE. They test and rate the locks depending on how well they secure your bicycle. AIRLOK at the time of writing this is the only device available on the market which store you bicycle on the way with an integrated locking feature which has a SOLD SECURE rating (AIRLOK is GOLD rated).
All our rated locks use hardened steel for the locking and chain parts. This makes them virtually impossible to cut through using traditional bicycle theft methods. So we knew hardened steel in the frame would be important. The locking pin uses the same anti pick cylinder technology proven in our best locks.
Fundamental to the AIRLOK is the secure fixings.  We spent hours testing and destroying different fixings to find the most secure we could find. There are two ways to use these.  If you want to move the AIRLOK in the future (and don't require the SOLD SECURE rating) you install the fixings without the ball bearings.  This allows the unit to be unbolted once the outer case is removed (which can only be done when unlocked.. one of the patent pending features). Ball bearings into the fixings ensure its there to stay.
The plastic outer casing of the AIRLOK is a durable ABS material and along with the rubber frame protector gives it stylish look and feel but most importantly, you don't scratch the frame when lifting it in and out.
The Seal of Approval
Once we sure in our own minds that we had designed AIRLOK to the highest standard possible, we thought it was about time to show the world exactly how strong it is (and have some fun in the process!). Take a look at this…
Order AIRLOK now: www.hiplok.com/airlok/