Stylish. Secure. Strong.
With home living space increasingly at a premium, and with style conscious homeowners also requiring that any additions to their home meet their ever more demanding aesthetic standards, practical items must be multi-purpose.
Let's face it, not many of us can afford the luxury of having a large garage to store our precious bikes. This is particularly the case for the thousands of city dwellers committed to commuting on two wheels. Instead, for most of us, it's a case of utilising every single square inch of space available to store our bike, or bikes if you're one sticking to the n+1 rule.
Apart from making some of the world's best bike locks, we wanted to look at how we could create a product which would allow you to proudly store your bike while keeping it safe and secure. Enter the Airlok, the world's first high-security bike storage hanger. The Gold Level security design is built with a hardened steel framework and a secure lockable bolt keeps your bike safe.
We wanted the Airlok design to be simple and beautiful – turning your pride and joy into a statement, a way to display your bike as a core component of your decor.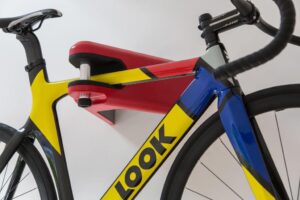 The idea of home bike display isn't new, but our pairing of elegant design with world class security has made it more practical than ever.
The Handlebar Hanger
If you've recently replaced your old bike with a shiny new one, repurposing a former steed for other tasks could solve a problem or two. Kyle Wilson has come up with a nice way to repurpose his beloved retired bike. There's a beauty in old bike parts, and especially in using them to display your new ones.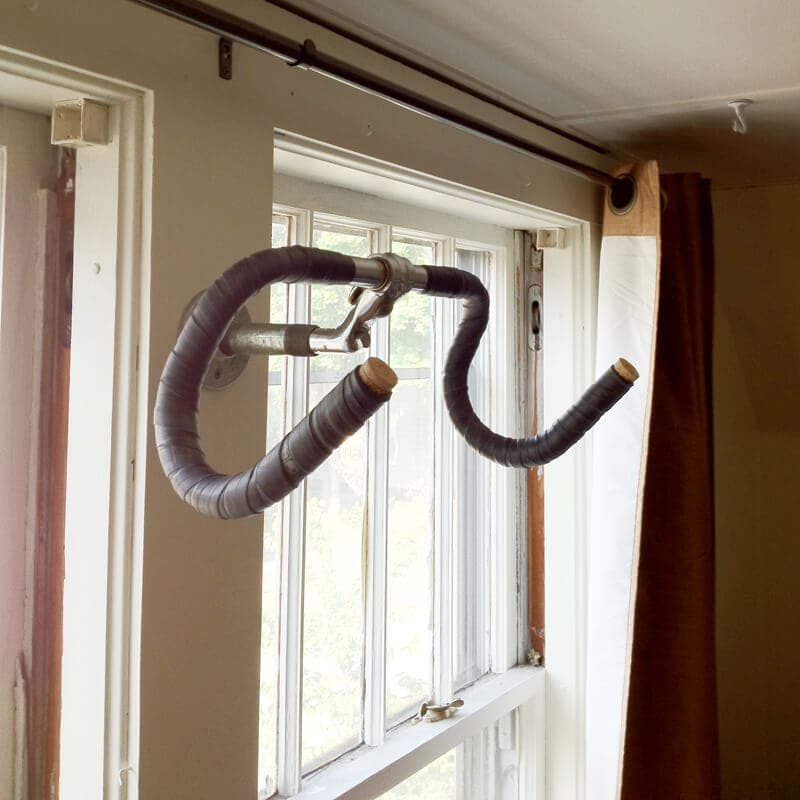 Mount en Masse
This next bike rack was created for those who'd consider themselves bike hoarders (or those who wouldn't, but who are). Mark designed a way to mount his bikes in a way which doesn't take up too much space and displays his bike nicely.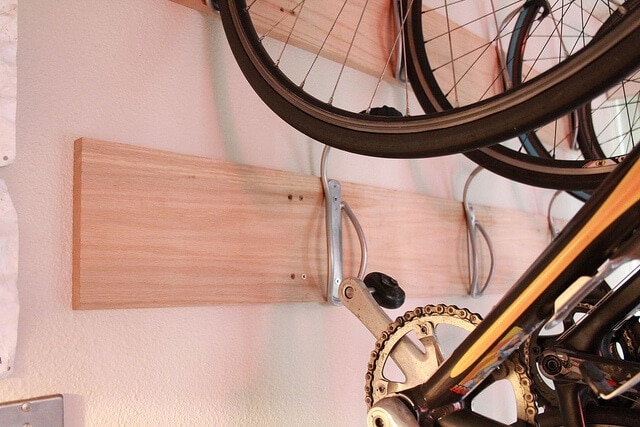 There's A Bike On The Ceiling!
Kim and Scott were inspired by a friend of theirs who managed to hang 5 bikes (all his own, of course) in his small studio apartment. A great use of space.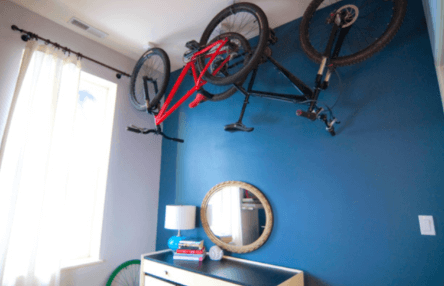 Hang Out
Switching to more visually thought out hangers now, Rafael Cichy decided to use an old wooden pallet to hang his bike to add a more urban look to bike hanger, whilst still maintaining its functionality and simplicity. This design probably woudn't look too out of place in your front room even without the bike on it.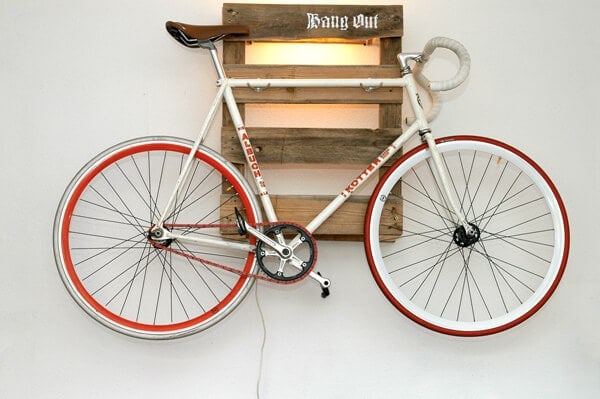 Pipe Up
Reclaimed materials always look great and can give an awesome rustic look and feel to space.  Old sections of wood and piping can create a very urban and rugged looking hanger to display your bike, especially if you own a more classic type of bike. There's something special about creating what will hold your pride and joy using nothing more than raw, repurposed materials.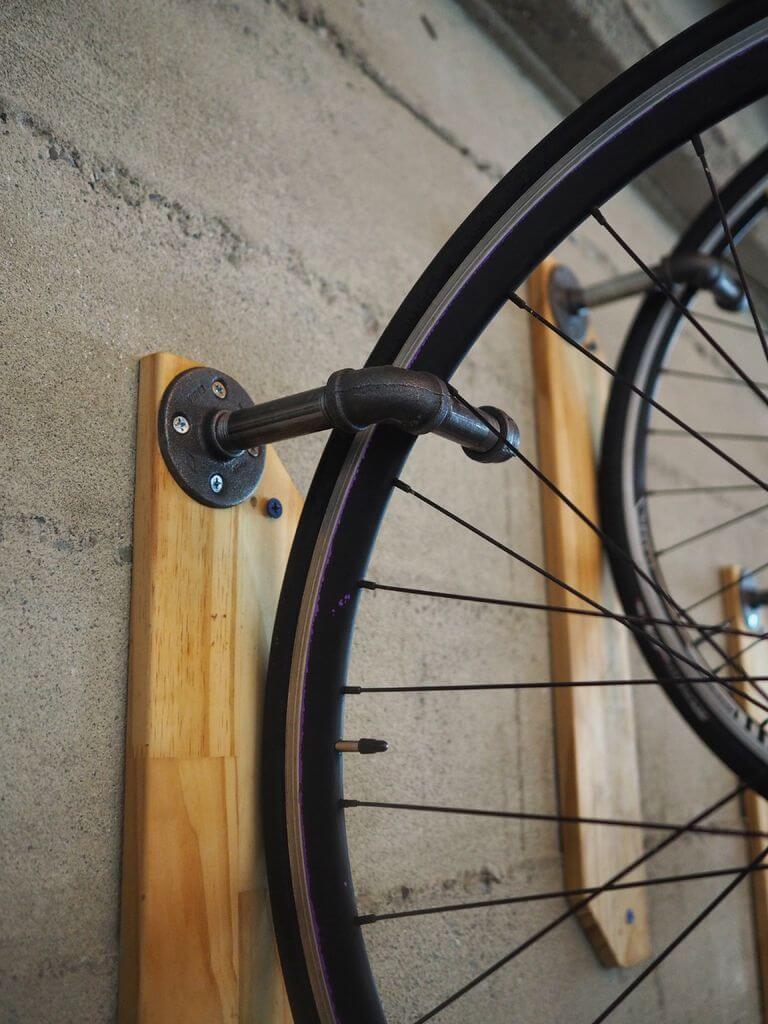 They're Crate!
Made from old ale crates, this hanger appeals to the bike and beer lover (most of us). Its design allows for the bike to easily slot into the crate, with space above for other cycling kit such as your helmet to sit nicely.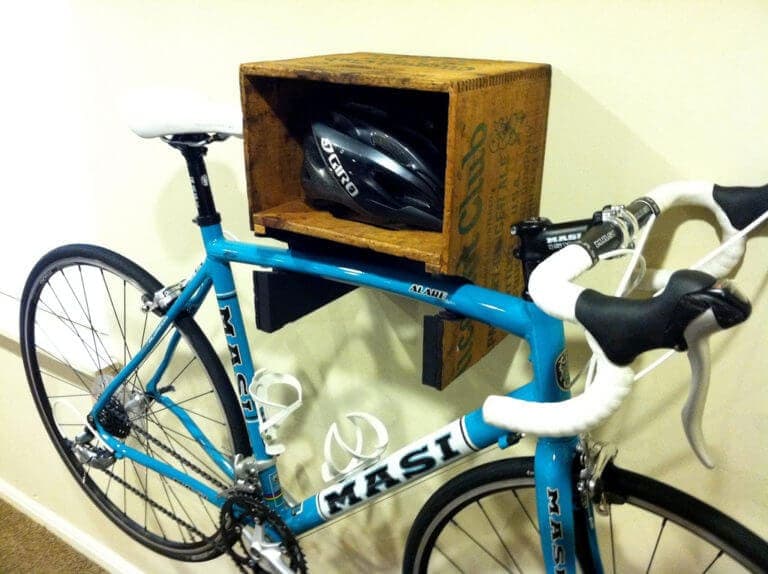 For the Minimalist
Possibly the most simple bike rack design, these wooden bike hooks take up next to no space and allow for minimal hassle. The wood will most likely compliment any room's design and will definitely compliment your two-wheeler.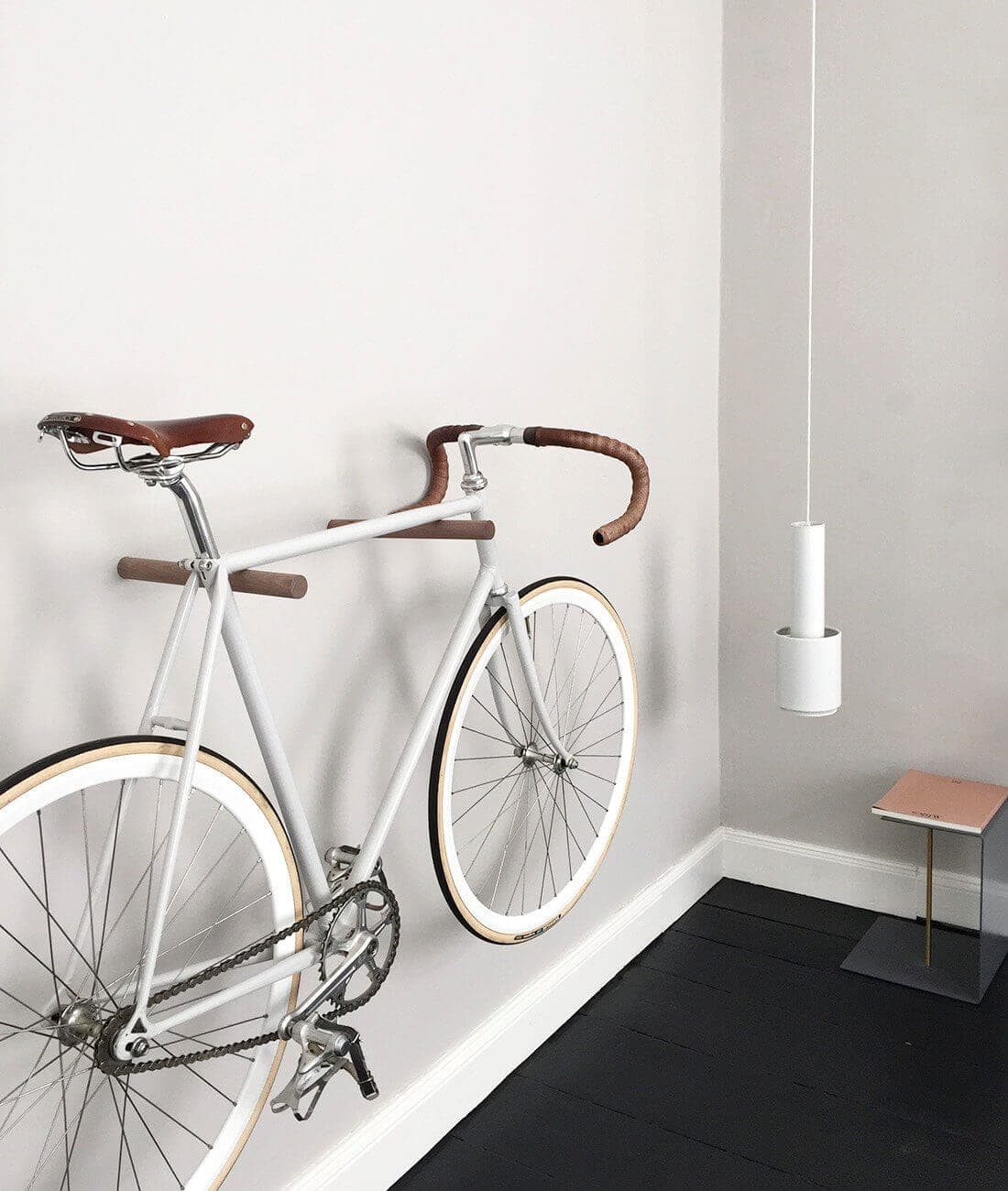 Skull Rack
Pablo Picasso needed a bicycle hanger. So he made one. And a cool one at that. With a ton of variation in his skull designs, no one looks the same; in turn creating a unique bike hanger.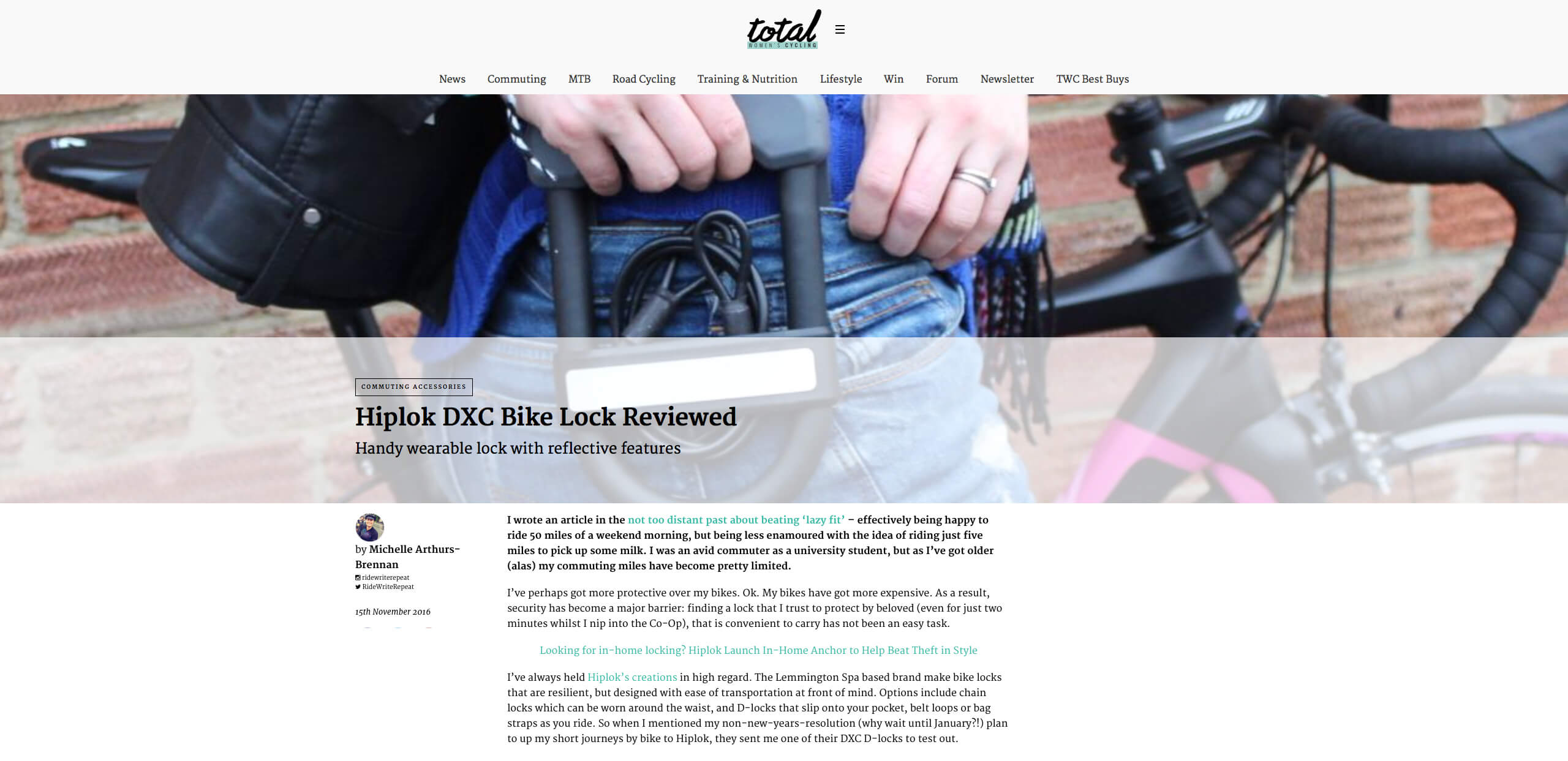 While we value the creativity of homemade design, we wanted to create something which gives you something more. The Airlok isn't just a cool way to display your bike, but a way to always make sure it's totally secure, which should keep your insurance company happy too.
So whilst we say 'chapeau' to all the intrepid inventors and designers for their creations, we're pretty sure that none of them can do this: